Back to the Basics of Turnover Prevention: Addressing the 7 Reasons They Leave
By Leigh Branham Founder & Managing Principal, Keeping the People, Inc. | February 2022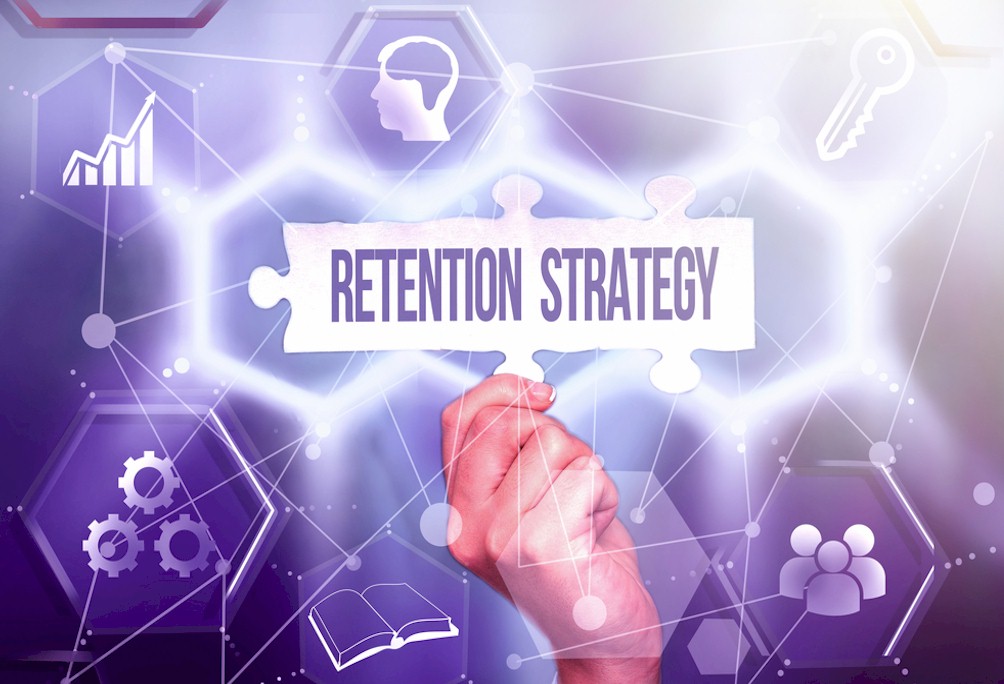 Retaining hospitality workers has always been challenging, but during the pandemic, turnover has become a serious threat to remaining viable as a business.
With staff now more concerned about their on-the-job safety, encountering angry and frustrated customers, overworked in understaffed situations, struggling with inflexible schedules and childcare challenges, cushioned by government checks, and lured away by remote work opportunity in other industries, turnover rates in the industry now average 75%, with quick-service restaurants suffering rates as high as 150%.
The costs of guest service disruption during the position vacancy, loss of team morale, recruiting from a smaller hiring pool, interviewing, training, and lost productivity can add up to 25-75% of the employee's compensation, depending on position level. For a company with 500 employees, annual average turnover costs can run into the millions.
One of the dangers of such high turnover rates is that we can get so used to staff quitting that we develop a "replacement mentality" and begin to write off turnover as "the cost of doing business." In my 25 years of researching the best places to work, one thing is clear--they refuse to "get used to it." I would describe their mentality as "engage-and-retain" and their focus is on prevention, not replacement.
Another huge obstacle to reducing turnover is that too many managers and executives fail to recognize that when an employee quits it's the end of a process of gradual disengagement, as this diagram shows: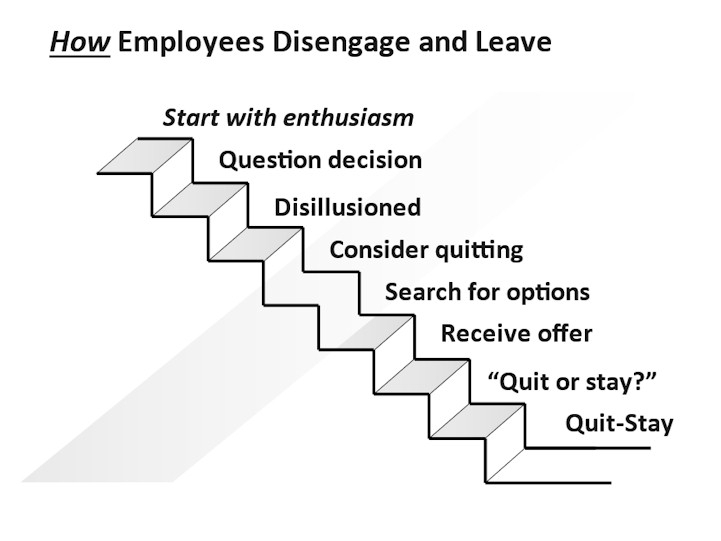 Most employees start the job with energy and enthusiasm, but a disillusioning event, such as a nasty interface with a customer, can trigger a period of disengagement, low performance, and passive/active job seeking that can last weeks or months. This is a period of opportunity when a wide-awake manager can intervene by meeting with the employee and asking one simple question: "What can we do to make this a better place to work and make you want to stay in this job?"