The Power and Impact of Human Connections Will Endure
By Eddy Eisenberg President & CEO, Pinnacle Live | September 2022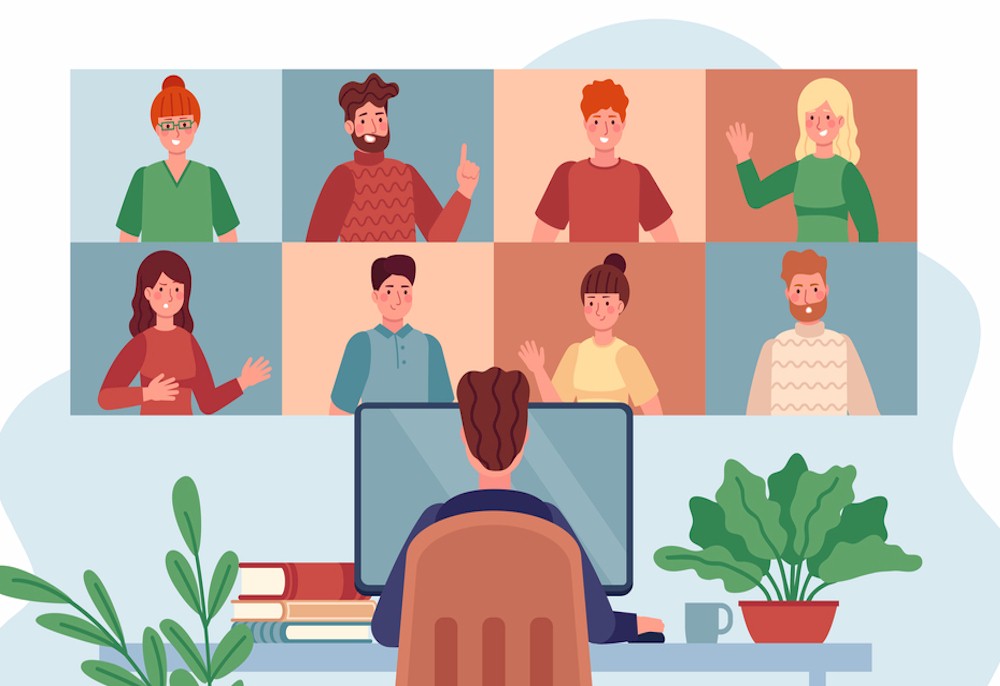 The more things change, the more they stay the same. Human connection is at the core of our happiness and existence, and it's here to stay.
As we transition from the pandemic back to "normalcy," we will see some differences as we collectively evolve, and some things will stay the same.
In the world of meetings and events (one of our most prolific forums for human connection), we saw how quickly the large virtual-only meetings that took center stage during the pandemic are quickly being replaced by live events that incorporate remote access ("hybrid" events), thus expanding the reach of the human experience. Many are still leveraging these new avenues, finding new audiences and ways to engage.
The past few years saw an enormous increase in the number of platforms built or adapted to support virtual and hybrid meetings. Literally hundreds of event technology companies came to market with a virtual platform, attempting to simulate the experience of live, in-person meetings. At this point, the market has started to sort out how many providers and unique options will endure and still be around in the next couple of years. These technologies, although many of them not new, are much improved and easier to use.
However, these virtual and hybrid event solutions can add considerable cost to event planning and execution with unclear ROI. Meeting planners must consider two modalities of engagement: the in-person audience and the virtual audience. How do you prioritize? While it's become essentially an expectation for many in-person events, there must also be a virtual option, the good news is that these platforms are highly accessible are generally readily available for meetings in hotels and resorts by the in-house event technology provider. To date, most companies have produced hundreds, if not thousands of virtual or hybrid events, and these skillsets are now hard wired.
Because the majority of meetings are relatively small, most live events use Zoom (or similar platforms) to engage remote attendees or a simple web stream to provide a window into the action taking place?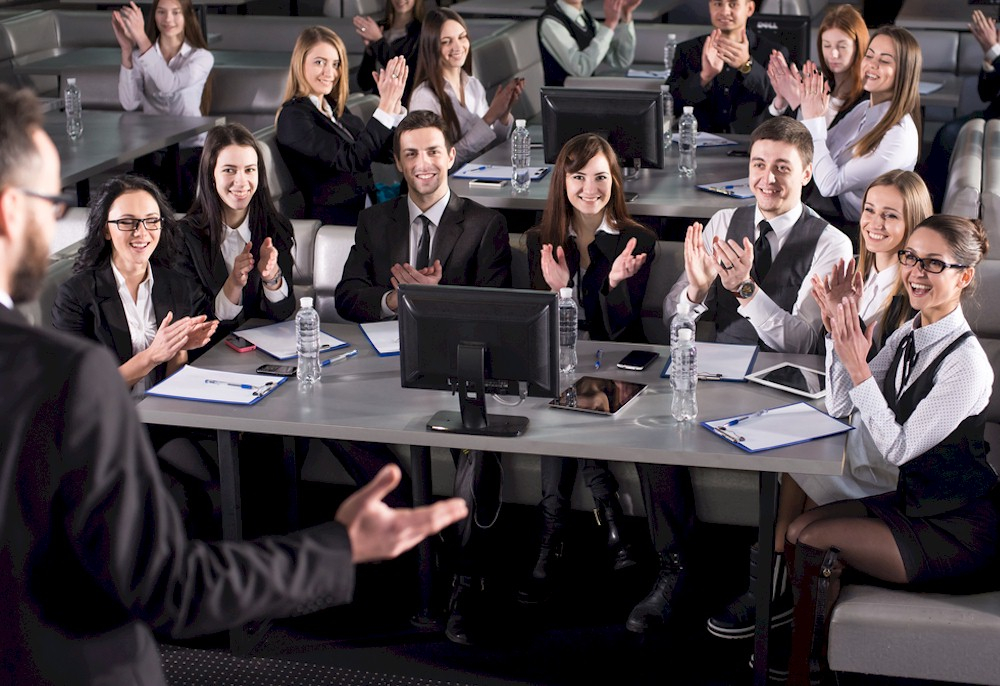 I have always believed and continue to believe that live face-to-face meetings are an important part of what we need and crave as human beings. We are social creatures; we need to be with other people. We are inspired by others, and this happens best with live interaction. When we meet at events; the contemporaneous interaction and the development of new and reestablishment of existing relationships are invaluable.
At this point in time, live concerts have never been more popular. We can hear the music better in our car or at home; but we crave the interaction with other people and the performers. Meetings in hotels are no different; we have performers, an audience, and a wide array of event objectives and experiences. Just as no event is the same, neither are the hotels that we hold meetings and events within. The bespoke offerings of a given hotel should be matched with a technology provider that that is dedicated to the unique needs of that venue. From the event staff that are in the trenches with your hotel staff every day to the procuring of event technology-everyone and everything supporting the meeting experience should be customized to that hotel.
To that end, hoteliers need instant availability, with dedicated on-site event technology equipment for any last-minute request that might arise during an event. Having dedicated equipment that is customized to the hotel ensures that the needs of the venue can be met efficiently, allowing sales teams to take advantage of time-sensitive opportunities that might otherwise slip away. Off-site or warehoused equipment can hinder a hotels ability to quickly adjust to the meeting or event needs. Often this warehoused equipment is being shared with other venues, and the condition of the equipment is suspect. Having a dedicated event technology provider allows them to build familiarity with-and confidence in-the meeting space, equipment inventory, and hotel staff that result in a better experience for customers.
It is important to remember that in most cases, the event technology and audio-visual teams behind the scenes of a live event and a hybrid/virtual event are the same. While the industry may focus on the latest technology, fads, and buzzwords, the fact is that the people are what make the difference, both for event technology and audio-visual firms, and for hotels. Looking ahead to what is next must include a focus on how to continue to recruit and draw talent into this industry.
It is impossible to talk to anyone in our industry who wasn't dramatically affected by the pandemic and its effect on their ability to continue their chosen career. Stories of top performers on furlough for eighteen months are just as common as stories of top performers who worked the whole way through and are completely burned out (and never reached the top of the mountain of "managing out of the pandemic.") Extreme workloads, doing more with less, no finish line…these are real things.
There are a few ways we can attract and retain talent:
Stability: Now more than ever, people want stability when making decisions about their employment. Job descriptions, compensation, incentive plans, and career architecture need to be factored into recruiting and retention strategies. People are less willing to take chances that will cause them to slide back into a position where they lack control of their path.
Predictability: As mentioned above, transparency and control of compensation are critical to recruiting in this current environment. We must work hard to focus our incentive plans around individual and team performance, based on achievable metrics tied to putting in the effort that drives results, but less focused on areas outside of the individual's control.
Flexibility: The hospitality and live events industry will never be a work-from-home environment, as our product is being face-to-face in person with others. However, that doesn't mean we can't learn from the last two years and offer our teams the ability to continue to manage their life responsibilities in the same way they have been. It is a stance of empathy and caring. While the show must go on, the humans behind the show have families and real needs to be able to care for them.
Hoteliers, sales teams, and customers are now having to do more with less. Purchasing timelines are truncated, booking windows are shorter, and pressure is higher to make decisions more quickly, requiring nimble and proactive communication and partnership. This is still very true and will be valid for a long time, but what can we learn from these dynamics?
Understand quickly how customers need to buy - and provide them with the solutions to allow them to do so in their chosen manner. Virtually every business has had to move online to an e-commerce footing; our industry will follow, but the solution needs to be curated and complement the brand experience of the venue. It is about amplifying the unique selling proposition of the hotel and providing flexibility for high-volume transactional purchases.
Being attentive to customer's needs - For as many customers that may need the option to schedule and purchase services online, speeding up their process, and making things easier, there will also be customers that need additional resources and time because they are in unfamiliar roles and may not understand all the options. Approaching these customers with care and an understanding that more education and consultation will be welcome and valuable.
Finding solutions with value - While I lead an event technology company, the real power of technology is when it helps create better outcomes or makes things easier (as opposed to technology for the sake of technology). We work hard to streamline processes and allow technology to give our teams more time to make human connections. Digging deeper and asking better questions gets us all to a place where solutions are found that have value.
In conclusion, we know that the power and impact of human connection enabled by live events will always endure. That said, to thrive in this post-pandemic world, we need to focus on creative ways to provide flexibility for employees and modern solutions for how we work and how we meet. We need to provide the right technology that accents the unique qualities and promotes a memorable experience at every individual hotel.
The pandemic has shown the possibilities of working with more flexibility, innovation, and creativity. This is a challenge for all of us in this industry. How do we accommodate this appetite for this flexibility? To foster the atmosphere of flexibility and creativity, I believe it is critical to remove some of the rules and bureaucracy that the event industry has adopted. The spirit of entrepreneurship is key.
HotelExecutive retains the copyright to the articles published in the Hotel Business Review. Articles cannot be republished without prior written consent by HotelExecutive.