Removing Operational Burdens with Mobile
By Darren Panto Business Development Director, iRiS Software Systems | January 19, 2014
Mobile is here. Fact. Mobile is a trend. False. Mobile is now at the core of all our social experiences and consumers are using mobile to the greatest extent to keep connected, plan their lives and store memories. It's how you leverage mobile technology for your hotel to keep the attention of your guests.
Guest Empowerment
Mobile adoption is increasing the demands and expectations of travelers, social media has driven their demands with the 'here', the 'now'. Whatever we want is at our fingertips, we have choices and these choices are more transparent.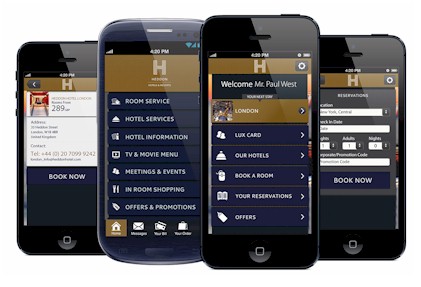 Today the hotel industry needs to empower the guest through mobile. As a hotel brand you need to fit into their mobile consciousness, and not expect guests to tap into yours. The question you need to ask yourself is – are all my hotel services accessible by mobile? Can guests connect to my hotel through their mobile before, during and after their stay? What value am I adding by providing this mobile touch-point? What value will it give my property?
The guest is evermore in control of their purchases, and this is growing at an exponential rate. Travelers are researching and deciding what experience and delivery of services will give them best value for money. Guests are now much more aware than they ever have been and they need the peace of mind that they will be connected to the hotel from booking through to checkout. As a hotel you need to keep that connection post-check-out.