How Context Influences Hotel Design and Guest Experience
By Walt Miller Design Director, John Portman & Associates | June 01, 2014
There was a time when staying in a hotel was a treat unto itself. However, the typical guest today does not view the hotel as the destination; they are seeking to visit a locale - a place. The location is the destination. The hotel is the accommodation during their visit. It is, perhaps, a subtle shift, yet very meaningful for hotel operators. Hotel brands are taking note and adapting brand standards in response.
Architects have long championed this approach, but now hotel developers, managers, and the brands themselves are recognizing the value of a site-specific design approach. The design for a hotel should take its cues from elements of the surrounding architecture to create a modern yet sensitive response. The design for a hotel should acknowledge the local climate, flora, fauna, and terrain.
It is appropriate for a guest to expect a waterfront hotel to offer a different experience than one perched on a mountain top or one offering desert vistas. No one is suggesting that brand standards be chucked out the window -- just that there are a variety of ways to appropriately deliver the experience a guest expects from a brand and from a destination.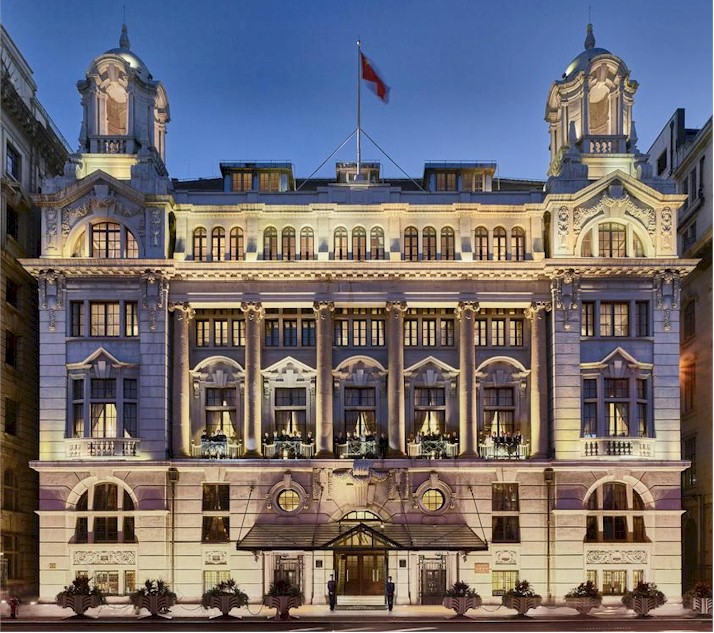 Waldorf Astoria Shanghai on the Bund, Shanghai China
Take, for example, the Waldorf Astoria Shanghai on the Bund. It is located, as you might gather from the name, along the historic bund waterfront in Shanghai. This project preserves and updates the former Shanghai Club at historic No. 2 Bund. This six-level Baroque revival building was first opened in January 1910. Over the years, the building had taken on a number of roles, perhaps most famously as "The Shanghai Club", a gentleman's club that primarily served expatriates during the Jazz Age.