Hotel Service Culture: The Importance of Training And Brand Pull-Through
By Rachel Moniz Executive Vice President of Operations, HEI Hotels & Resorts | April 01, 2018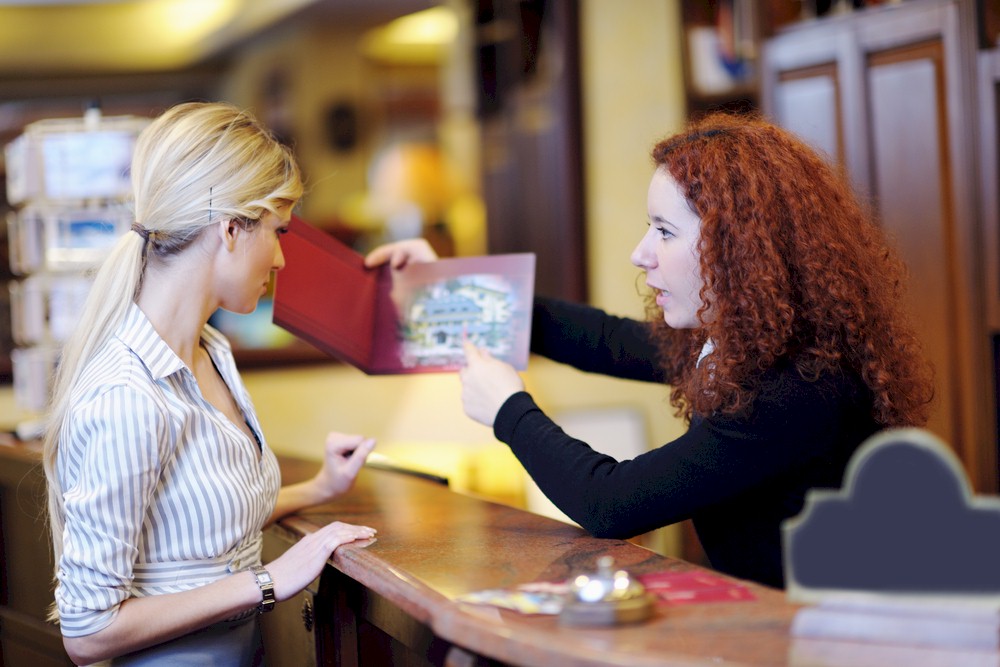 As part of my role at HEI Hotels, I travel each week to our hotels to meet with the hotel teams to see how we can develop that hotels' service culture. When trying to understand the guest environment, I meet with the hotel leadership team. Oftentimes, the GM is ready to launch into all of the amazing things happening at the hotel for our guests, which is great, but that is not the purpose of my meeting.
My first question to the property leadership team is about the associates, because it is here that one begins to understand the guest environment. I always ask the question "is your team empowered?" At times I get a response "yes, they are empowered but they don't know it." This is where I break the news that unfortunately if they don't know it, then they aren't. I understand that the leadership team has worked very hard to tell the associates they are empowered, but telling someone and showing them why it is important that they demonstrate this (and supporting them as they develop this skill) are two very different things. We need to see action; we need to see associates making decisions to make our guests happy, no matter the cost.
I recall when I was a general manager, I came across a guest adjustment of $600, and I didn't remember seeing any notification about this, so I looked into it. I found that the guest reception associate had adjusted off the entire room charge because the guest called down to say the movies didn't work. I asked to meet with the associate because I saw this as a learning opportunity and as we started to chat about this guest, I said "Thank you. Thank you for making a decision to make our guest happy." After that I provided framework into other possible solutions, perhaps we download the movie on our iPad and send that up with popcorn and a handwritten apology. The associate responded very well to this supportive feedback. She came into the meeting visibly nervous and she left feeling confident in her ability to make decisions. The point is, when creating an empowering culture, leadership needs to support the decisions to make our guests happy being made by their team.
After I get a better understanding of where the hotel service and associate environment is, we start to work together on what success looks like. We begin with laying out a road map towards team member empowerment and engagement; which begins with understanding. Understanding the brand that we represent, understanding the brand pillars, what is the ethos of the brand, what is the brand DNA and why does this matter… and most importantly, how do our associates bring our brand pillars to life each and every day for our guests.
In order to do what is called "pull through" of the brand, the team needs to be empowered to make decisions. Sometimes we forget that our associates are on the front lines every day making decisions (or not making decisions) and they have to think quickly because we are operating in an environment that is totally unpredictable. It is unpredictable because we are in the business of human beings, who are all different and have different needs. We need to understand those needs, wants, and feelings and really empathize with our guests; ultimately our team members need to be armed with the understanding that they must make decisions that will enhance our guests' experience.
Many of our hotels fall into the independent and soft branded space, therefore the individual hotel is the brand. The hotel may live within a collection of hotels (i.e. Autograph, The Luxury Collection or Tribute) but that is a thread that strings the hotels together, it is not the brand of the hotel and does not define it. In order to bring this idea to life for our associates, we talk about our Brand Pillars; these are the significant attributes and principles that will be conveyed throughout the guest experience. Recently I was in San Diego conducting a training session on our brand pillars; one of the pillars is "Warm Southern California Hospitality." As I presented this pillar (to a class of 60 associates), I said "sounds great, right?" I received nods. Then I expanded on the brand pillar by giving them the narrative behind it.. this is about the southern California lifestyle… sunny, coastal, full of life, it's about an unexpected kindness, intuitive service...this brand principle means our guests will come here and enjoy the good life…that is the guests' only job, and we do the rest.