Are Independent Hotels Ready for Their Own Mobile App
By Matt Schwartz Chief Technology Officer of Information Technology, Sage Hospitality | January 20, 2019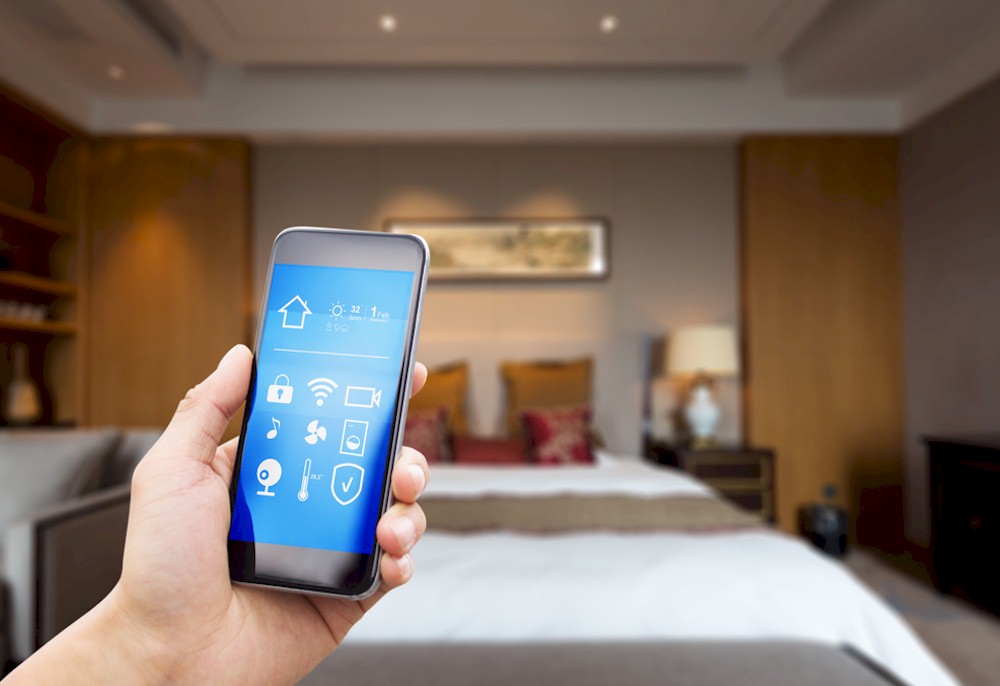 Mobile applications make sense for the major hotel brands because millions of guests can use brand-specific mobile apps at thousands of hotels across the world. Both Marriott and Hilton have launched brand-wide apps with operational perks like mobile check in, with 25 percent of Marriott's loyal members signing on and using the app during stays. But, when it comes to mobile applications for independent hotels, the jury is still out. Why? Two reasons. First, most smartphone users already have an abundance of mobile apps. So why would guests download a mobile app for an individual hotel or even a small collection of hotels? Second, the functionality that exists today is not compelling enough to motivate guests to download mobile applications for independent hotels. Let's address these points one at a time. 
To examine the first point I have a favor to ask. I need you to go to the "Settings" on your phone and see how many mobile apps you already have installed. I have 77 mobile apps on my phone. Now go to the "Settings" and see how many of these apps have either never been used or have seen no use in the past twelve months. For me, that's 27 of my 77 mobile apps. After deleting these 27 apps I now have 50 mobile apps remaining on my phone. Do I really want to add a 51st app that only works at one hotel?
Before joining Sage Hospitality I spent several years in the ski resort industry. When it comes to mobile apps, individual ski resorts are similar to independent hotels – it's really hard to get guests to download a mobile app for a single ski resort just as it's really hard to get guests to download a mobile app for a single hotel. We tried for years to add what seemed like compelling content to the mobile apps but the number of mobile app downloads remained low. Guest surveys and focus groups continually confirmed that guests did not want to add mobile apps for each ski resort they visited. Even repeat guests proved difficult to convert. One notable success story in the ski resort industry is the EpicMix mobile app from Vail Resorts (www.epicmix.com). This app works at more than ten ski resorts and is the closest approximation to a branded hotel mobile app.
Adding an app for a major hotel brand that can be used at thousands of hotels – no problem, most guests will make room for that app. Adding an app that can only be used at one hotel (or even a few hotels) – unlikely. There are just too many apps already on our phones and too many of those apps that have little to no usage. To examine the second point I need you to remember the last time you attended HITEC – the annual hospitality technology conference. How many vendors at HITEC tried to convince you that every hotel needs a mobile app. Why? Because every guest wants to (a) use their phone as a mobile key; (b) receive push notifications when they trigger a nearby beacon; (c) request two additional towels or room service; and (d) control in-room ambience such as lighting, temperature, the television or blinds – all through a mobile app. It's all very logical. Mobile apps improve the guest experience. But as hotel owners and operators, are these the right guest experiences on which to focus our efforts and resources?
Mobile Key
Most mobile key solutions on the market today require a mobile app (see point #1 above). Even if you leverage a mobile key technology that doesn't require a mobile app (yes – those solutions really do exist) there are guest relationship impacts to consider. Many independent hotels strive to create personal connections with each guest. Part of that connection includes a personalized arrival experience when the guest is introduced to the hotel, amenities are discussed, plans for the stay are explored and room keys are issued. Mobile key is sold as a convenience to the guest – bypass the check-in line and go straight to your room. I support this experience as an option for returning guests who are already familiar with the hotel. But encouraging first-time guests to bypass the front desk and go directly to their rooms robs the hotel of a valuable opportunity to create meaningful connections with the guest. And this first impression of the hotel is vital for independent hotels. Once again, mobile key for branded hotels – great idea. Mobile key for independent hotels – good for repeat guests as long as no app is required.
Please Login to read the full story, or you can Get Free 30-Days Hotel Business Review
The Hotel Business Review articles are free to read on a weekly basis, but you must purchase a subscription to access
our library archives. We have more than 5000 best practice articles on hotel management and operations, so our
knowledge bank is an excellent investment! Subscribe today and access the articles in our archives.