The Increasingly Important Role of Data Analytics Beyond Customer Engagement
By Barbara Krzywoszanski Senior Product Manager - Systems, dormakaba | January 27, 2019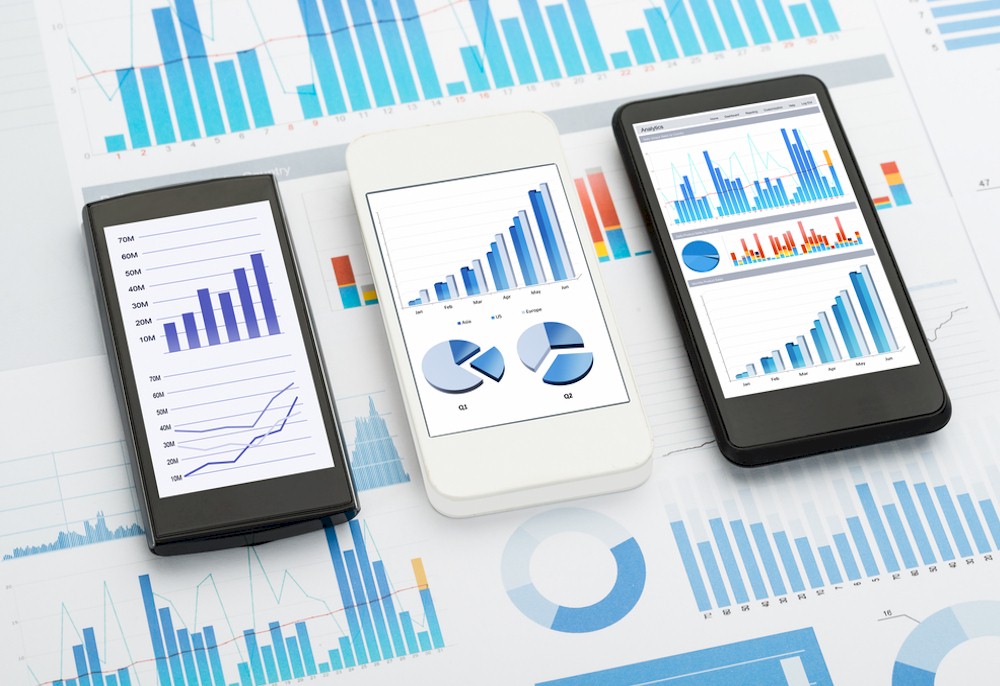 I was speaking to a few colleagues recently about 'Big Data' and what they thought it meant to the hotel industry. Our company's technical support representative beamed when he listed all the information an RFID hotel lock could provide to operators. Soon our software development engineer jumped in with a laundry list of services, features and details that could be extracted from our electronic access system.
Analytics in the Hotel Industry - Moving Beyond the Guest
As we went around the table, I sat back and listened to each of my colleagues and noted each specialist's insight. It was clear that big data meant something different to each person. More importantly, it became obvious that big data has a role to play to all touchpoints in the hospitality industry. Today's hoteliers look to big data to optimize their guest's experience and build loyalty. However, few are leveraging operational data that results in operational efficiencies and preventative asset management. Furthermore, with the ever increasing use of mobile technology for both guest and staff usage, information capture and analysis can better support staff training, increase security measures and track movement for optimal service and resource layout
What Is Big Data Really?
Simply defined, big data refers to large informational data sets that, when combined and analyzed, identify patterns and trends that may be used to gain visibility into the components that make up a business' processes and operation. When data is used well it forms the foundation for accurate forecasts and predictions.
Big data is represented by three factors, frequently referred to as the 3Vs; Volume, Velocity and Variety. Volume refers to the over-abundance of data that is being delivered. Velocity is the accumulation of data at an ever accelerating delivery speed that can make it virtually impossible to analyze in a timely way. Variety is the combination of expanding data sources that often reveal 'ah ha' moments when creatively merged for analysis.
Hoteliers who are new to big data and data analytics are quickly impressed with terms such as 'dashboard' and 'data mining'. Their eyes light up when they see dynamic charts with bold colors that display transactional information across time periods, markets, departments and other criteria which regularly take them hours or days to combine in a printed report. If you attended this year's HITEC show in Dallas hosted by HTNG, you will have noticed the more than 35 data analytics companies on the tradeshow floor. Property management systems and customer relationship management systems were at the forefront of the data analytics messaging. These companies concentrated on demonstrating the value of leveraging a guest's preferences and stay patterns to engage them with personalized attention. When a property knows its guests' preferences they can deliver the optimal hotel experience that creates brand loyalty and increased revenue.
Move Data Analytics Beyond The Guest Experience
With the increasing new sources of valuable operating data from door locks, energy management systems, time and attendance, housekeeping and, even concierge systems, the question from hoteliers now becomes, 'How can I move data analytics beyond the guest experience to provide value to my operation; can I turn all my data into increased revenue and profits?' Absolutely! Many forward-looking operators are extending the use of data analytics far beyond guest engagement.
Here is how to get started turning data into profitability. Big data may be broken down into many different categories. Four primary information groups have become the cornerstone of business decision-making. They are categorized as descriptive, diagnostic, predictive and prescriptive analytics.
Descriptive analytics provides a summary view of historical information such as occupancy, mini-bar charges and comps to maintain customer satisfaction.
Diagnostic analytics' goal is to determine the reason for a reported result. It adds a second dimension of information to the analysis. It cross-references different data sets with the reported results to find patterns and correlations among data.
Predictive analytics takes historical information and uses data modeling, algorithms and other advanced statistical techniques to predict future behavior.
Descriptive analytics refines and optimizes advanced algorithms to advise on actions to influence future behavior and provide visibility on possible outcomes of each action.
Analytics has been providing value to hotel operations for years and its importance continues to grow. First, big data and analytics drive brand loyalty and the customer journey through more effective, targeted marketing based on a variety of guest preferences. Guest preference data is mined, in part, from their stay history and profile in the property management system, food and beverage charges, housekeeping requests, spa visits and transportation requests. Further, most hotels use revenue management analytics to optimize room rates and deliver real-time pricing models that optimize occupancy and revenue per occupied room.
But one of the least recognized, but potentially most profitable, uses of data analytics is in hotel operations. Real-time operational data captured by mobile technology will soon play a leading role in bottom line hotel profitability. In fact, today's hotel already offers an impressive volume of data that is filtered through less than predictive tools such as spreadsheets, clipboards and other manual means. These traditional methods of data capture ignore the multi-dimensional facet of data analytics and focuses only on the what instead of the why and ignores the 'what can we do about it'. This brings to point the importance of incorporate mobile technology into the operational level of hotel management.
How Does Mobile Data Contribute To Operational Profitability?
The adoption of mobile technology by hotels adds convenience in guest/hotel communications and certainly enhances the guest experience. Hoteliers are investing more than ever before into apps. Guest-facing apps facilitate handheld booking from any location, support a faster check-in without staff interaction, enable service requests and push promotional offers. App-enabled marketing and 2-way guest communications have become mainstream for both major chains and boutique hotels, alike. Data collected from apps provide a multi-dimensional view that lets operators better understand guest's needs, optimize pricing profiles and measure the success rates of marketing messages.
The use of mobile-derived data in hotel operations provides another dimension of information that may be analyzed to gain insights on how to maximize operational efficiency. Captured data from access control systems can identify areas of high guest use, such as the pool or gym. This information also shows operators the highest occupancy guest rooms to balance property use more uniformly and to minimize room wear and tear reducing maintenance expenses. Data retrieved from access control solutions also provide important insight into movement patterns that can then be analyzed and implemented into hotel design to optimize product and service offering and delivery.
The technology that is being most rapidly adopted today is the pairing of staff mobile devices and beacon technology. Beacon technology uses a small sensor strategically placed in and around the property. When passed by a recognized mobile device, they push personalized information, promotions and marketing messages to the mobile user. From an operational perspective, beacons use different data variables to identify different patterns and can be used as locators in the event of an emergency.
These patterns can then be used to predict asset maintenance, inventory turnover, time variances and more. Critics of beacon technology often focus on the perceived intrusion of receiving personalized push notifications. However, what cannot be ignored are the safety and security benefits of being able to geolocate both guest and staff in cases of emergency or threat. Data received from these unfortunate circumstances are vital to security and threat plan review and preparation.
Digital housekeeping clipboard apps utilize handheld devices and tablets for mobile communication. They can also display staff training videos and host digital task checklists. The data from these apps can be used to spot trends in housekeeping turnover, abilities and readiness. For example, analyzing video views may identify the weaknesses in the hotel's training program resulting in longer room turnover. Training leads and management can also use this information to determine a correlation between training and employee turnover resulting in unnecessary hiring costs, longer room cleaning cycles that negatively affect occupancy, guest satisfaction, revenue and operational costs.
Mobile driven operational processes that employ artificial intelligence to analyze captured data and make it actionable further improve staff efficiencies and reduce labor costs. For example, guest room lock audit data can be used to analyze entry and egress patterns to best schedule in-room maintenance. The same data coupled with artificial intelligence can also result in prescriptive maintenance for battery replacement and door closure components.
Conclusion
The adoption of mobile devices beyond the guest experience is quickly being adopted. The data retrieved from the use of digital clipboards, beacon technology, digital in-room management controllers, intelligent service touch panels and auto-recognition access control can be overwhelming but profitable at the same time. Big data is a powerful and can no longer be treated as 'nice to have' but as a necessity to understand the full spectrum of hotel operations. Big data conversations need to move beyond the meeting room and become a central tool in hotel management. As operators learn to use and grow with the data, it can lead to substantial breakthroughs, better operational decisions and greater profitability.
HotelExecutive.com retains the copyright to the articles published in the Hotel Business Review. Articles cannot be republished without prior written consent by HotelExecutive.com.