The Best (and Worst) Responses to Online Hotel Reviews
By Stuart Butler Chief Operating Officer, Fuel Travel | February 24, 2019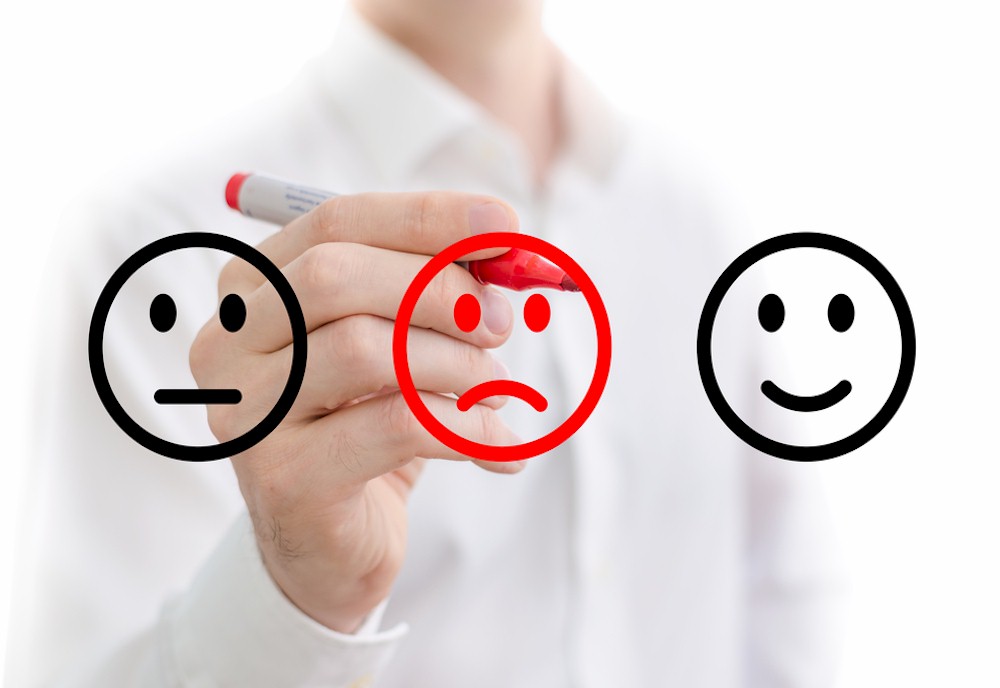 Have you ever had a hotel experience that was so remarkable and unexpected that you wanted to pass on your appreciation to the staff? Or, on the flipside, have you ever had an experience so bad that you wanted to tell the whole world to stay away from the offending property?
In my many travels, I have certainly had both. And I like to take both my praise and concerns to the staff in-person. More often than not, the manager's reaction -- dropping what he or she is doing to accept praise on behalf of her staff or dodging or downplaying a customer's complaint -- reflects the property's culture and how they view the importance of each individual guest.
While I like the in-person approach to share my accommodations experiences, many guests turn to online forums to share their good, bad and downright ugly feelings. And these online interactions also demonstrate how the property views the concerns of their unhappy or satisfied guests -- both to the guest leaving the review and all potential future guests.
To illustrate my point, here are some examples of real property responses:
Review 1: Stamford Plaza Brisbane
A guest who had previously stayed at the property was assigned a room next to the service elevator. After hours of interrupted sleep, the guest contacted the front desk and asked to move rooms. The staff member was less than accommodating and made the guest feel like they were a nuisance. Despite the fact that the problem was resolved, the staff member created a bigger problem by displaying a poor attitude.
Response:
Dear Guest,

Firstly I would like to thank you for taking the time to advise of your recent stay at Stamford Plaza Brisbane. It is only through feedback such as yours that we are able to maintain and indeed, where necessary, improve upon the service that we provide to our valued guests.

I was very disappointed to read of your experience during your stay with us. Whilst an apology will regrettably not alter the outcome of your experience on this occasion, I do extend it with all sincerity. I certainly empathise regarding the points you mention in your review, especially the noise you experienced in your room and the poor service you received as a result. This is level of service is certainly not acceptable and will be addressed with the concerned party.

We have also added a note in your guest profile to ensure you will not be placed by the lifts in future. I am pleased to announce we have just embarked on a lift modernization project that will reduce the noise of the lifts when complete.

We will be in contact to discuss further with you. Again, please accept my apology, and I hope that this hasn't put you off a return stay with us again.

Kind Regards

Philippe
Analysis:
This response ticks all of the right boxes. Firstly, it came from Philippe, the General Manager. Whether he physically wrote it or not, this is the appropriate image to portray. Before jumping into the situation at hand, Phillippe began by showing appreciation for the feedback. He then went on to give an unequivocal apology, with no attempt to make excuses. He showed empathy and regret for what had happened and acknowledged both the initial noise complaint and the staff issue. He then reassured the guest that the staff issue was being dealt with without getting too specific.
This is where it gets even better. Not only has the property made an immediate change by noting in the guest folio not to put them back in the problem room, but the response also addresses the natural concern that any casual observer of the review may have. They are fixing the noise issue by upgrading the elevators. Now, the guest in question can come back without fear of a restless night, but also, other prospective guests are a lot less likely to be discouraged from staying at the property due to the initial review. That's great damage mitigation.
Finally, Philippe indicates that the property will be reaching out to the guest to bring closure to the matter. There's a good chance that the handling of this situation turned a detractor into an advocate, while also minimizing the damage caused by the original negative review.
Review 2: Hilton Garden Inn Myrtle Beach/Coastal Grand Mall
The person leaving this review was evacuating Florida due to Hurricane Irma, which is undoubtedly taxing, but their review was fairly scathing of the hotel staff who were simply doing their jobs. When the hotel staff had to call their room about barking dogs, the reviewer claimed that the staff was being insensitive and that the staff was unaware of FEMA laws.
Response:
"Thank you for giving us some feedback on your stay with us. I truly apologize for what you must have gone through in the past few days. Having experienced similar situations here in Myrtle Beach and in New Jersey I know that having to be displaced from one's home and wondering what will be left can be very nerve racking. Of course our staff here is well aware of FEMA laws and we have waived many of our hotel policies to allow all types of animals/pets into our establishment during this time of need by so many.
That being said we also still need to know which animals on the property are service animals and which ones are not as different rules may apply to each animal. That way we know that if a true service animal is in a room and we [hear] a continued barking we would work under the assumption that there was something gravely wrong with the guest vs a person who has his or her pets in the room and the dog was barking then we would ask the guest on behalf of all our guests to please quiet the dogs down and do not leave them alone in the hotel room.
I appreciate your thoughts on the condition of our award winning hotel and we do take all those types of comments seriously and as we continue and always try to improve our property we are already scheduled to do a complete hallway renovation in December of this year to address any shortcoming of the property."
Analysis:
The GM starts out well by apologizing and empathizing. Sharing the fact that they had also gone through hurricane evacuations was a nice touch. While the response was very logical and compassionate, there were a few words that could have alienated the guest by coming across as defensive. By saying "of course our staff know FEMA laws", it could come across accusatory.
A better way to handle this would be to simply state the fact, that "All of our staff are trained on FEMA laws and we will be reviewing our training process to ensure that we provide accurate and updated information at all times." That way, they are not acknowledging that the staff were inaccurate, but they are reassuring the guest at the same time.
In addition, the extended explanation regarding service dogs did not help to appease the situation, and could have been omitted entirely. Finally, the GM did do a good job of letting other potential guests know that they were planning on a renovation. It may have been a good idea to be specific regarding the timeline for that upgrade.
Review 3: Hotel Doolin
The guest was frustrated by poor wi-fi on property. There was not mention of any other concern during their stay.
Response:
"Dear Guest,

We are extremely disappointed with your rating of terrible for our Hotel because of our wi-fi signal. There is so much more to Hotel Doolin and indeed Doolin than the wi-fi signal. The wi-fi in Doolin and throughout most of the West of Ireland is terrible but thankfully most people come on holidays here for reasons other than the strength of the internet signal. Some people actually like to talk and mingle with other people in Fitz's Bar or listen one of our traditional music sessions that take place every night of the week.
Others like to go for long walks in the wilderness, to disconnect with the pace of modern life and reconnect with their soul in nature. I note that you were travelling on a bike and needed radar. Now, if you were travelling on the Battlestar Galactica I would understand the need for radar, but on a bike?? I apologise for the tone of this response but it is borne out of frustration. I would like to inform all other visitors to Hotel Doolin and indeed Doolin that we have wi-fi but sometimes the signal is not great.
There is nothing we can do about this and if you are looking for somewhere where you can be assured of super high speed broadband at all times I would suggest you holiday elsewhere or alternatively just stay in your office and take your holiday virtually. Otherwise can I suggest that you put off your holiday in Doolin to the year 2050 by which time we will all have wireless chips implanted in our brains and there will be no need to interact with one another for any reason.
In the meantime I would ask you to direct any complaints about the wi-fi in Doolin to Minister Alex White who is the incumbent Minister for Communications in our goverment. His email address is alexwhite@oir.ie and his government have been promising to do something about the broadband infrastructure in Ireland for a while, so perhaps he can help."
Analysis:
It's often good to show a little personality when responding to reviews, but I would highly recommend limiting the sarcasm when dealing with a disgruntled guest. While I appreciate the attempt at humor, the property comes across as uncaring for the guest's concerns. There are so many things wrong with this response, it's hard to know where to start.
The property wrote that it was sorry for the guest leaving the bad review as opposed to being sorry that the guest had a bad experience. They mock the guest, question whether they even needed wi-fi in the first place, and neglect to take ownership of the problem. The property did make an attempt to point out the positive elements of the property and the surrounding area, but by that time, it was too late.
Keeping the response shorter and to the point, while highlighting the reasons that people visit would have been a much more effective approach. The initial review would not have done much harm on its own; the response alienates the guest and anyone who reads the lackluster attempt at humor.
Review 4: Grand Hotel Paradiso
This review cites the noise heard in the room, how poorly their children were treated by hotel staff, how they were charged for things they didn't order, and how their rooms were robbed due to the doors being able to be pushed open.
Response:
"Dear Guest,
Proprietario at Grand Hotel Paradiso, responded to this review Responded April 5, 2016.

It's unbelievable to read something like this because, during your stay, we have spent one week in a difficult position for your fault and for the problems that you have caused to our other guests. We are a 5 stars Hotel and we think that it's normal having good manners to respect and this doesn't include putting your dirty boots on our famous Italian label Sofa situated in the Reception common hall.
Since the first day, you started to open the doors by shove and also this is not included in the requests good manner of the Hotel. We had moved some guests from your corridor for your noises and for your arrogance. This was a big inconvenience for the Hotel because we have receipt a lot of complaints and we gave to this guests a complimentary room without the payment of a supplement.
We would like to remember you that all the rooms have a private safe where you can leave your things and in that case just the owner of the room knows the secret code. If this safe wasn't too secure for you, the Reception has a main vault and the Hotel keeps all the responsabilities if something will be stolen. We don't' like to spent bad words to our guests but we are sure that if there was a tripadvisor for the guests, you will not be welcoming in our Hotel because you are not adequate to our Standard.

The Owner"
Analysis:
Instead of apologizing, the hotel owner berates the guest for their behavior. They blame the guest that their doors are able to be opened with a shove. They blame the guest for the noise. They blame the guest for not putting their stolen items in a safe. They go on to say that the guest is no longer welcome at the hotel and they are not adequate to their standard.
Even if the guest did cause some problems, the personal attack by the hotel owner is sending a message to future guests that there is potential that the same will happen to them if they have issues during their stay. Unfortunately, after reading several other responses from the property, this is not an isolated incident, the owner seems to make a habit of insulting the guests.
Review 5: The Hickok House Hotel
This review bashes the hotel for a smoky smelling room, traffic noise and a loud AC unit. They go on to talk about the poor attitude of the staff.
Response:
"I'm sorry that you didn't receive the service that you expected. When I spoke with you the first time, I was under the impression that you were mad at your husband for dead-bolting you out of the room for hours. I did ask you if there was anything that we could do and you yelled, "NO!" as you were walking to your car to leave him. It is possible that you felt we were rude when we asked that you and your husband to leave the women's restroom in our casino, as we had ladies waiting to use it, I apologize for that. Please feel free to contact me directly at (605) 578-1611. We appreciate all opportunities to better our property."
Analysis:
In this case, you would expect a response stating that the room had been cleaned of smoke smell, and the AC unit was to be repaired. Instead, the review response doubles-down on the claim of rudeness and airs the guest's personal issues for the whole TripAdvisor world to read. While it is sure to provide a chuckle, it is no way to respond to a review. It could turn away many potential guests who think the rooms are still stinky and the staff is willing to write personal information about them on TripAdvisor.
So, having looked at a wide spectrum of responses here are some simple tips when responding to your own reviews.
1. Don't take it personally
Bringing emotion into the situation is never a smart idea. Remember, the review isn't about you. It's about the guest. Remind yourself that before you get defensive or start blaming the guest. If you find yourself getting emotional, take a break, sleep on it, and don't be afraid to discuss your response with your teammates before igniting a bigger fire.
2. Don't make the guest feel unwanted
While it may seem like some guests are impossible to please, don't ever do or say anything that makes them feel unwanted at your property. Your response is as much about showing other potential guests who you are as it is about dealing with the specific situation.
3. Understand the guest and address their concerns
Taking a moment to really understand what it is that alienated the guest in the first place and finding a relevant and appropriate way to make it up to them is critical to turning the situation around.
4. Show empathy and be apologetic
Acknowledging your mistakes and empathizing with the guest is often all they are looking for. Be sincere in the apology and avoid apologizing for the wrong thing. For example, you should never say that you're sorry that the guest "feels" a certain way, you should say that you are sorry for the thing that you did to make them feel that way in the first place.
5. Show that their review made an impact
Letting the guest know that that their review made a meaningful impact can be a game-changer for the relationship between you and your guest. It can also give you a chance to ask the guest to come back because you've eliminated the thing that frustrated them. Better yet, if the thing you changed as a result of the review has a positive impact on all your guests, you just turned a negative review into a great advertisement for your property.
Following these simple rules will ensure that you are writing the appropriate responses to your online reviews, will turn some unhappy guests into loyal advocates, and also show the rest of the world how they can expect to be treated while staying at your property.
HotelExecutive.com retains the copyright to the articles published in the Hotel Business Review. Articles cannot be republished without prior written consent by HotelExecutive.com.