Workplace Safety: An Important Recruiting Tool
By Raul Chacon Western Regional Loss Control Manager, EMPLOYERS Insurance, Inc. | March 24, 2019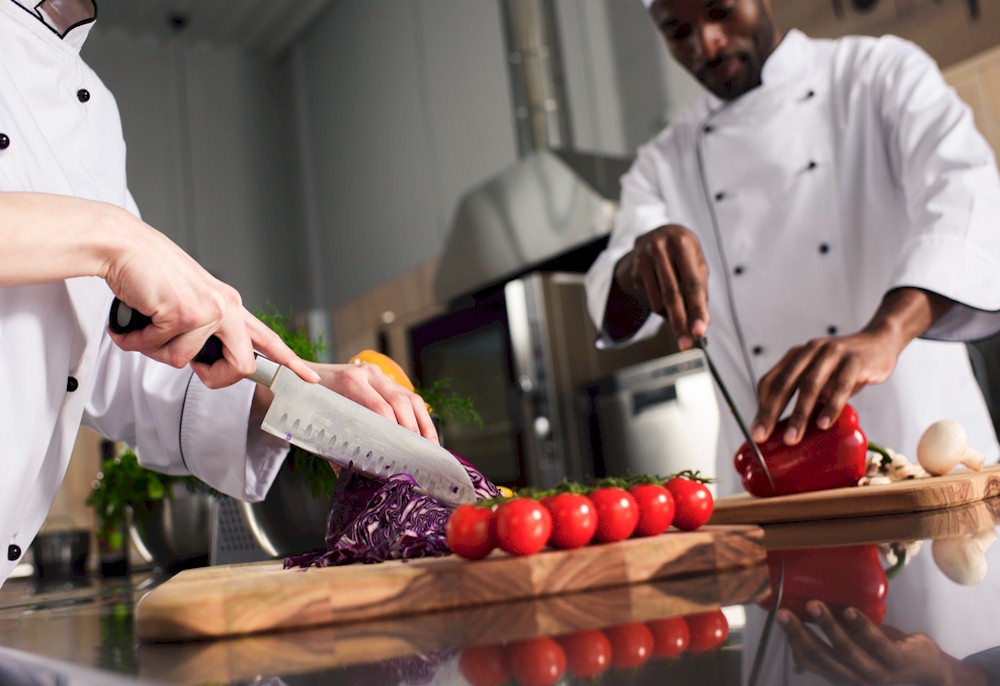 Managing employee churn, or high rate of turnover, has become a major challenge for many hotel businesses largely because of the shallow candidate pool. Due to the disproportionate number of teenagers, students and seasonal employees who work in the hospitality industry, employee turnover has topped 70 percent for the past two years.
However, owners of many small businesses, including hotels, may be underselling an important factor that could give them a recruiting edge: their workplace safety record. A previous survey of 1,000 small business employees conducted by EMPLOYERS® found that, along with compensation and commute length, workplace safety is one of the top criteria considered when evaluating a new job.
Unfortunately, workplace injuries are common in hotels. According to the Bureau of Labor Statistics, each year five in 100 hotel and motel workers experience a workplace injury or illness. These injuries can potentially lead to higher workers' compensation insurance premiums, high employee turnover and other related out-of-pocket costs. Given the wide variety of job functions held by hotel employees, there are many injury risks they may encounter. Following are a few examples:
Housekeepers – Housekeepers are particularly prone to musculoskeletal strains, especially in the upper body. Repetitive motions such as changing bed sheets or flipping mattresses may lead to aches and pains or muscle cramps and spasms. Additionally, other common tasks such as bending to pick up items from the floor, wiping down mirrors, scrubbing tubs and showers and pushing heavy vacuum cleaners all day can lead to back injuries. In some instances, housekeeping staff may also be exposed to harmful biological waste, like feces and vomit, which could cause them to get sick.
Kitchen and Wait Staffers – Kitchen staff and servers commonly work with hot ovens, deep fryers, ranges or hot plates on the job, which could lead to serious burn injuries. Each year, there are about 12,000 cases of burn incidents in the food service industry, including hotels. Cuts and lacerations from knives, broken glass, meat slicers or other sharp tools are another concern for kitchen workers and restaurant servers. Additionally, wait staff run the risk of colliding when moving quickly around blind corners or through swinging doors in and out of the kitchen or dining room. Carrying trays of food or wheeling food carts as part of room service presents additional challenges, including increased risks for trips or falls.
Front Desk Staff, Bellhops and Baggage Porters – Similar to housekeepers, front desk receptionists, bellhops and baggage porters may experience repetitive motion or other strains from standing for long stretches of time or lifting or transporting heavy luggage. While there are requirements on shift limits, working the front desk and essentially being on ones' feet all day can be tiresome and lead to musculoskeletal strains. Bellhops and baggage porters are often moving at a fast-pace maneuvering luggage, which can increase risks for potential injuries, such as back strains or even slips, trips or falls caused by changes in flooring surfaces.
 Encouraging a Safe Environment for Current and Future Employees
With so many varying roles in a hotel work environment, it's critical to be aware of and put controls in place to help lessen potential safety risks. A great way to do this is to create and implement a safety plan. According to the Occupational Safety and Health Administration (OSHA), committing to a safety plan can increase worker productivity, mitigate risk and reduce the likelihood of workers' compensation insurance claims.
Fostering an environment where people feel valued and where their needs, including their basic safety needs, will be met is vital to attract and maintain talent. You can establish or reinforce a workplace safety plan that protects your workforce and reputation as a safe workplace by implementing the following best practices:
Communicate and Display Safety Policies – In most states, it is required by law that safety policies and procedures should be clearly communicated to all employees, both current and new, and that proper signage be posted in the workplace. However, an EMPLOYERS survey found 40 percent of small business employees said their employer does not display OSHA signage prominently or they are not sure if it is displayed.
Outline Policies - in employee handbooks, post them in appropriate areas such as kitchens or staff break rooms, and discuss them in new hire orientations and training sessions. To aid this process, consult your independent insurance agent and workers' compensation insurance carrier for safety posters and other materials to educate employees on proper safety precautions and policies. Additionally, pay attention to OSHA rules and regulations about properly displaying workplace safety and fair employment practices posters. When providing trainings, educate employees not only on specific policies are but why they are important.
Require Clean and Organized Workplaces – Slips, trips and falls can occur when supplies or other items are not put away properly, such as in a messy storage room or around out-of-place luggage. Require employees to keep physical workspaces tidy, including eliminating potentially injury-causing clutter or spills and putting all tools away in their proper place. It should also be best practice to require employees to clean their workspaces at the end of a shift and reset them appropriately ahead of the next shift or workday. For kitchen employees, enforce regular floor cleaning schedules, which may include de-greasing areas prone to excessive buildup, such as in front of fryers and grills. Cleaning up spills immediately and placing proper signage notifying employees (and guests) of wet flooring are also important policies to enforce.
Encourage Breaks – Another way to prevent certain workplace injuries is to build appropriate breaks into employee schedules. Encouraging housekeepers to take five to 10-minute stretch periods every few hours and assigning two employees to flip mattresses, for example, can help mitigate repetitive motion injuries. Additionally, in warmer climates, try to schedule outdoor work for cooler times of the day to reduce the likelihood of heat-related illnesses and injuries. If employees, such as pool lifeguards or groundskeepers, do need to work outdoors during sweltering periods, encourage them to take regular breaks in shaded areas and be sure to supply cool water.
Provide Personal Protective Equipment – Personal protective equipment (PPE) is the safety gear and equipment that protects workers from injuries or illnesses that could be caused by chemical, radiological, physical, electrical, mechanical or other workplace hazards. For instance, providing kitchen staff with slip-resistant shoes or housekeepers with appropriate gloves to protect them from cleaning chemicals or other hazardous materials can help reduce workplace injuries or illnesses. For more information on PPEs and their specifications, consult OSHA's comprehensive guide.
Install Security Equipment – Many hotel employees, especially front-desk staff, work late hours. Therefore, it's essential to provide adequate lighting, both inside and outside the hotel to help keep employees safe. Installing proper lighting can ensure visibility and help reduce the likelihood of injury, property damage, theft or violence. Pay attention to exterior lights behind the building, near entrances and by dumpsters and recycling receptacles. Consider investing in technology like surveillance cameras and motion-detector alarms. Be sure to conduct regular maintenance checks, replacing burned-out or broken lights, and make sure security equipment, like CCTVs, are in working order.
Run Regular Training Sessions – Proper training is one of the most important elements of promoting safety in any workplace. Take time to teach employees appropriate safety precautions while training them how to do their jobs. While training should be a part of each employees' orientation, it is a best practice to also provide ongoing training to all employees, especially when new processes, procedures or equipment are introduced into the workplace. Despite this, 27 percent of small business owners do not offer workplace safety training to student workers. Among those who do, only half (52 percent) require it. Less experienced workers, particularly those who may be in the workforce for the first-time, may be more likely to sustain an on-the-job injury. In fact, every seven minutes somewhere in the U.S. a teenager is injured on the job severely enough to be hospitalized.
To help keep safety policies top of mind, implement short, regular sessions to review important procedures for specific hotel jobs. For instance, remind kitchen staff and bartenders about best practices for cleaning knives and other sharp kitchen equipment, as well as the importance of using plastic or metal ice scoops, rather than glasses, to scoop ice for beverages.
Please Login to read the full story, or you can Get Free 30-Days Hotel Business Review
The Hotel Business Review articles are free to read on a weekly basis, but you must purchase a subscription to access
our library archives. We have more than 5000 best practice articles on hotel management and operations, so our
knowledge bank is an excellent investment! Subscribe today and access the articles in our archives.