Guests Aren't Always Right, But They Are Always Guests
By Frederick Cerrone President & CEO, Hotel Equities | April 07, 2019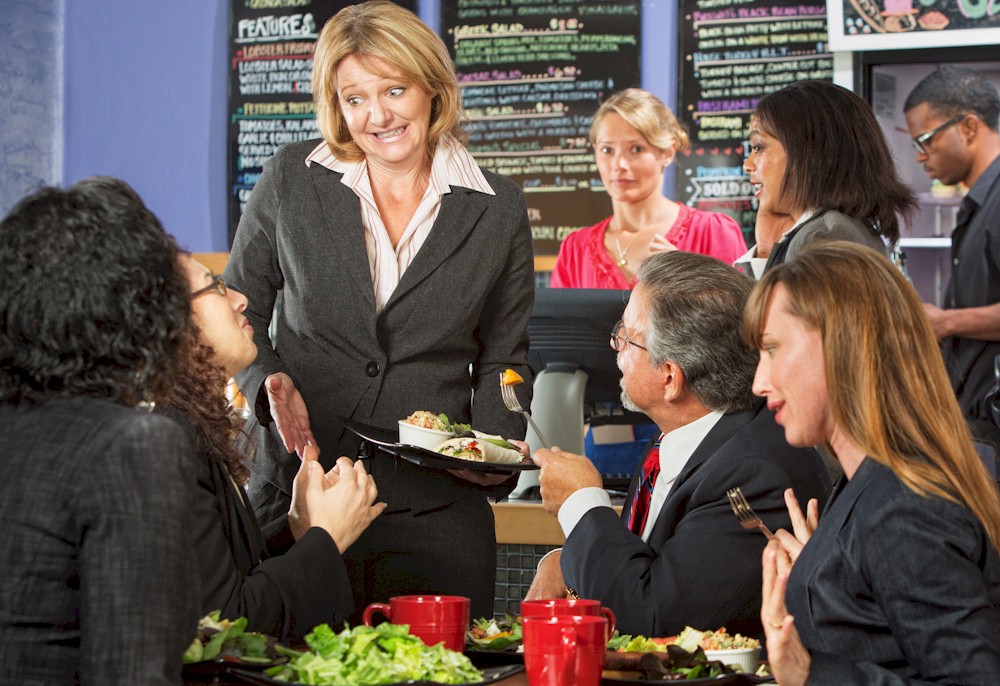 As a very young general manager, working alone one dark and stormy night, I waited anxiously to greet a final group of guests booked at my hotel. Hours past its scheduled arrival, the tour bus was delayed because of weather and traffic problems. No matter the reason, I knew I'd be greeting and checking in tired, unhappy, and irritable guests, not to mention a frustrated tour leader and an exhausted bus driver.
"Extend hospitality!", I told myself. "After the day they have had, they deserve a warm greeting, a hot shower, fluffy towels, a comfortable bed and a quiet, restful night. You can turn this day around and make a difference for a bus full of people. You can give them a great stay in your hotel." That's what we do in the hotel business!
I started my career in my home town of Boston, Massachusetts as an interim job while I waited to be shipped out to Vietnam. I had other plans for a career, but I fell in love with hospitality. Opportunities opened to me, and I redirected my course. In hospitality, at its heart, I discovered both the joy and the challenge of serving guests. I found my calling.
Early in my career, I came to understand that, in the hotel business, we welcome all sorts of people as our guests. And even when a guest's view of a situation or the facts of an incident differs from mine, I must remember that this person is my guest. My rule of thumb, throughout my career, is that guests aren't always right, but they are always guests. So, it goes without saying that we treat guests with respect, understanding and fairness.
As I think back to that tour group on the late-arriving bus, I especially remember the weary and disheveled seniors. I did my best to ignore the grumbling as I greeted each one, handed out keys, unloaded luggage and offered whatever assistance I could. I recruited the night auditor to help me, reminding her to smile, sympathize and give a genuine welcome to our guests.
After all, as I reminded the night auditor, without our guests, neither of us would even be there.
Since that time, more than 50 years ago, I have accumulated two million plus miles on Delta Airlines. I know what it's like to fly across the country, stand in line, rent a car, and get to the hotel late, just as the local restaurants, including the one in the hotel, have closed for the evening, more days than I care to remember. I can feel a guest's pain! Guests are tired, hungry, irritable and sometimes not polite at all. At least they aren't as polite as they usually are or as they want to be. I "get it"! And, I want our associates to be trained to "get it" as well.
When I started my own company, I vowed to make a difference, especially with our guests but also with associates and owners. I created not only vision, mission and culture statements, but also twelve value statements. All are included on a commitment card that every associate carries as part of their uniform after going through the company's onboarding training. We review one of the values each day at the hotel's group huddle meeting. Value Statement #9 states, "Guests aren't always right, but they are always guests." It impacts everything that we do.
You may have heard it said that, if a guest leaves the reception desk unhappy, you can rest assured the remainder of their stay will not go well. I firmly believe that statement is a truth in our business but there are often additional opportunities to turn around a guest's attitude and make the stay a win for both the hotel and the guest. I'll share some turnaround stories from our associates.
The hospitality business runs at full steam 24/7 with no exceptions. When you work the overnight shift, you're in the hotel, on duty.  If you're on day shift, you expect to get some sleep at home at night. Consider what happened to General Manager Sebastian, in his own words.
"It had been a long, busy day 'putting out small fires' at my extended-stay property.  Leaving the property in good shape, I longed for a good night's rest following my forty-minute drive home.  I was sleeping soundly when the phone rang at 3:30 a.m.  The desk associate informed me that a guest was unable to access her room with her key and our master key was not working either.  Recognizing the guest's name, I knew we had a problem.  She had been staying with us for more than two years and it hadn't been easy.  She lodged frequent small complaints, including objections to allowing access to her room for routine cleaning and maintenance, required by brand standards."
"Since the hotel wasn't sold out, I told the associate to give her the key to another room where she could comfortably spend the night, noting that I would be there at 7 a.m. to change the lock. I hung up.  Minutes later my phone rang again.  The guest insisted that she needed access to her room that night. I'll never know if she needed medicine immediately or if she made the demand because she was a guest and she could.  It didn't matter. I dressed, drove back to the hotel, collected tools from the maintenance room, removed the broken lock and installed a new one. Both the guest and I sighed with relief."
"I knew I had made a difference.  Despite my inconvenience, it felt right and it felt good."
Several years later, Sebastian served as General Manager of one of our large select service hotels.
"One weekend, we welcomed a group of parents and kids in town for a soccer tournament.  The kids love the competition. I think the parents develop a camaraderie and enjoy a getaway.  When the group returned to the hotel after a game late one afternoon, I learned that one mom had her purse stolen at the field.  On the trip without her spouse, she was understandably 'bummed' to be without money or credit cards.  When I noticed her looking miserable as she sat with the group, I quietly mentioned that the hotel would cover her family's dinners and include a couple glasses of wine for her.  The expression on her face changed immediately to one of surprise, then relief and gratitude."
Even a small gesture, such as the one made by Sebastian, can make a big impact on a guest's stay. At Hotel Equities, our general managers are trained and authorized to make decisions such as using discretionary funds in the budget to help a guest. Sometimes, in addition to a kind word, the gift of dinner and a glass of wine with fellow travelers can make all the difference.
We know that guests stay at our hotels for many different reasons. This story comes from Susan, one of our Directors of Sales, who faced an unexpected challenge while serving guests at a particularly sensitive time of need.
"Our hotel is located near one of the city's premier medical centers and we frequently host guests in town for treatment. We welcomed a couple here to start cancer treatments for the husband. The night before treatment was to start, the husband became very ill. The wife frantically called the desk at 2 a.m. requesting transportation to a drugstore immediately to get medicine. With no available van driver, our associate called Uber and the hotel covered the cost. The wife no sooner returned to the room than her husband went into cardiac distress. We called 911, and an ambulance arrived quickly but before the medics could wheel the guest out of the hotel, he died."
"The couple's two sons flew in and joined their mother at our hotel to help make arrangements. We booked a two-bed suite for them. I delivered soup from a local store. An associate and I visited the room with flowers and a card from our team, expressing our sympathy in person to a sobbing wife. The next day, to our surprise, the sons insisted that the hotel comp their father's room because he had died. We have no precedent for such a compensation. Before I could respond, the mother contacted me and insisted a comp was not necessary. She expressed her gratitude for the hotel's kindness and told me how much our help and thoughtfulness meant to her. While under no obligation, we did decide to comp a portion of the son's double room."
"Although surprised by the sons' unusual demands, I realized that they must have been shocked and angry at the untimely and unexpected death of their father. I knew that I made the right decision to go above and beyond in serving these guests."
Losing a guest impacts the hotel staff more than our guests may realize. Susan's acts of compassion and professionalism helped both her co-workers and the guests during a very difficult time.
Big events bring big profits for hotel owners, but they also bring unexpected challenges. Our General Manager Joe faced a dilemma recently in Atlanta.
"Super Bowl LIII loomed. Rates spiked at every hotel in town, including mine, and yet the requests for reservations poured in. My dilemma concerned how to adjust Super Bowl weekend rates for a family booked long-term at my hotel. Already with us for several weeks, they had been displaced by a major flood in their home that also revealed mold and asbestos. Then, during their stay, the wife was diagnosed with cancer. When I informed them that their room rate would increase times six for the weekend, they were incredulous at first, then furious! Our initial conversation, full of accusations in raised voices, did not go well."
"As the General Manager, I felt squeezed between the expectations of my owners and those of my guests. We had every right to raise rates in line with other properties in our comp set and throughout the city. but my heart went out to the family, our guests, who were plagued with worries. In an act of humanity and, in the hope that ownership would understand, I lowered the family's rate significantly. My next meeting with them ended with a hug and a thank you for the lowered rate and the acts of kindness extended from our gracious staff."
We are committed to taking care of our guests, sometimes at the hotel's expense. Hotel Equities' Value Statement #1 reminds us: "Do unto others as you would have them do unto you."
At the end of the day, we welcome guests just as they are: cheerful or grumpy, disheveled or chic, tired or ready to party. We're in the business of delivering hospitality in its purest form to one and all. Sometimes our guests may need a change of attitude and that falls into our job description, too! So, smile, be upbeat, be genuine, caring, welcoming and hospitable … they're our guests. We can and we do turn things around to produce a win for our guests, our hotels and ourselves.
After all, they're our guests and, right or wrong, they deserve our best.
HotelExecutive retains the copyright to the articles published in the Hotel Business Review. Articles cannot be republished without prior written consent by HotelExecutive.