Green Hotels Offer Surprising Benefits for Employees
By Taryn Holowka Senior VP of Marketing, Communications & Advocacy, U.S. Green Building Council | April 28, 2019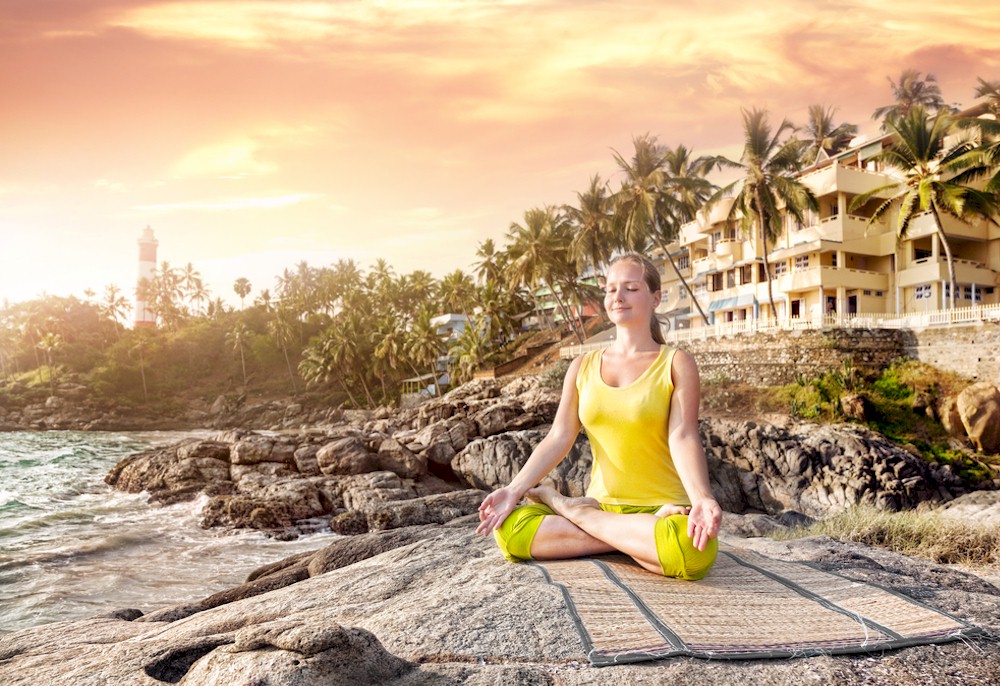 Many hotels are making sustainability a key focus – not only because they want to do their part in helping the environment but also to help make a better indoor environment for the employees and guests. There are many ways for hotels to make an impact – ranging from energy consumption, water usage, waste management, site selection, cleaning, staff training, and the list goes on. All of these activities are designed to improve the hotel, improve the conditions for occupants and employees, and also improve the community. Here are some of the more surprising benefits that green hotels can offer both employees and occupants:
Healthier Indoor Environmental Quality
Green hotels and those that are LEED certified offer a number of benefits related to the indoor environmental quality. Consequently, LEED has an entire credit category that focuses on the indoor environment, rewarding green building projects for applying strategies that prioritize human health and wellness. LEED addresses a broad range of issues related to occupant comfort, health and safety, which includes functional space layout, thermal comfort, indoor air quality (IAQ), lighting, acoustics, ergonomics and aesthetics.
Fresh air: LEED green buildings ensure that air is purified and well ventilated and has requirements in place for both ventilation and monitoring.
LEED also addresses the materials that are brought into the space and promotes the use of materials that give off fewer Volatile Organic Compounds (VOCs). As a rule of thumb, any time you can smell materials in the air, you are ingesting them! Low VOC paints and materials take harmful chemicals out of the supply chain thus having a tangible impact on the health of building's indoor air quality, improving the conditions inside for occupants. This was a difficult credit to achieve many years ago when the concept of green building was new. The increase in green buildings has allowed manufacturers to respond to the demand by increasing the supply of low-VOC paints and materials.
LEED requires product manufacturers to disclose the types of materials used in building products so that building owners can make the best choices when selecting products that will be used within the hotel or structure.
LEED has several credits dedicated to air quality including Environmental Tobacco Smoke Control, Minimum indoor air quality performance, and an Indoor air quality assessment. The goal for these credits is to "promote occupants' comfort, well-being, and productivity" with clean air. Both mechanical and natural ventilation are important in a LEED building and each ventilation system that supplies outside air must have filters or air-cleaning devices that meet certain standards. Smoking is also prohibited in all LEED certified buildings and around the property to prevent carcinogens and pollutants from getting into the atmosphere of the space.
Indoor pollutants and particulates are often brought indoors by occupants through ventilation system intakes or building openings, and from activities conducted within the building. Designing for effective indoor air quality can help produce a comfortable indoor environment and prevent the human health problems associated with poor indoor air quality.
Daylight and views: Other elements that contribute to a healthier indoor environment include access to daylight and views to the outdoors. In fact, LEED recommends that seventy five percent of occupied spaces have views to the outdoors. Increased access to daylight has positive human behavioral and health effects because it reinforces our circadian rhythms. Access to sufficient daylight has been shown to increase healing times in hospitals, improve students' performance, increase productivity in the workplace, fight depression and lethargy, and even increase sales in retail environments.
Green buildings also feature acoustic control offering environments that are quieter and more conducive to promoting concentration.
LEED buildings have been linked to improved productivity, health and wellness. A recent U.S. Green Building Council (USGBC) survey showed that these attributes, as well as a space that provides clean and high-quality indoor air, directly contribute to employees feeling happy and fulfilled at work. More than 80 percent of survey respondents said that being productive on the job and having access to clean, high-quality indoor air contributes to their overall workplace happiness
In addition, 85 percent of employees in LEED-certified buildings also say their access to quality outdoor views and natural sunlight boosts their overall productivity and happiness, and eighty percent say the enhanced air quality improves their physical health and comfort.
Working For a Company That Cares About Its Employees and the Environment
Employees who work in LEED-certified green buildings are happier, healthier and more productive than employees in conventional and non-LEED buildings – at least according to the recent USGBC occupant survey. A majority of office workers want to work for companies that are value-oriented, take stances on important issues like sustainability, and do their part for making a positive difference in the world. Eighty-four percent of survey respondents prefer to work for a company that has a strong, concrete mission and positive values.
Green building programs are helping companies to develop responsible, sustainable and specific plans for green energy, water, waste, transportation and many other factors accountable for the human experience.
Some other notable findings of the USGBC survey include:
     When it comes to choosing a new job, people's decisions are influenced by whether or not the workplace was in a LEED-   certified building.
     More than ninety percent of respondents in LEED-certified green buildings say they are satisfied on the job.
Today's employees are more motivated to work for a company that promotes not just a higher standard of living for its employees, but also of its community. In today's highly competitive job market, companies can better attract and retain highly-skilled, talented employees by demonstrating a commitment to environmental, human and economic sustainability.
According to Jefferson Thomas of Virgin Hotels: "We have a great culture where we encourage each employee to be engaged, to ask about our sustainability program, and to come up with ideas for improving it. As a result, we have identified individual green champions and have established ways to implement some of their ideas."
Green hotels are also making information about the sustainability features public so that employees – and hotel guests – can understand the green building benefits as well as the commitment made to the health and wellbeing of the people who work and use the building.
LEED has long been used by companies to verify their CSR plans as well as ensure they are "walking the talk."
Productivity Gains
Green buildings also boast of productivity gains made among employees. There are several reasons why green buildings are conducive to increased productivity:
Thermal comfort: A large body of laboratory and field research has demonstrated how thermal conditions inside buildings directly affect people's satisfaction and performance. Thermal comfort refers to a person's satisfaction with the temperature of his or her environment and is influenced by several factors: air temperature, air velocity, relative humidity and radiant temperature. Occupants who are able to modify their thermal environment through thermal controls will perceive more comfort regardless of conditioning strategy, and they may exhibit additional satisfaction and productivity. 
Open Space: When building occupants have opportunities to connect with the outdoors, they exhibit improved well-being and productivity. 
Interior lighting: Studies of lighting in buildings have shown that workers are more comfortable and productive in an environment that is carefully illuminated and where lighting controls are provided for individual and group needs. Also, high-quality lighting helps eliminate distractions, creates visual interest and a sense of place, supports interaction and communication, contributes to occupants' well-being, and reduces health problems. This credit rewards lighting quality that dramatically improves occupants' comfort and productivity.
A series of studies, led by Harvard University and SUNY Upstate Medical University, found that occupants of high-performing green buildings showed higher cognitive function scores, fewer sick-building symptoms and higher sleep quality scores than workers in high-performing buildings without green certification.
Decreased Absenteeism and Turnover
Many green building health and wellness benefits have been linked to decreased absenteeism/fewer sick days and decreased turnover. Absenteeism is a pattern of an employee missing work, while turnover is the number or percentage of an employer's workforce that must be replaced due to the voluntary and involuntary separation of employees from employment.
In LEED, projects are required to conduct an indoor air quality assessment. Reducing indoor air contaminants has significant human health benefits and typically improves occupants' comfort, lowers absenteeism and increases productivity. Testing airborne pollutant levels is the best way to demonstrate that source control strategies have been effectively and properly implemented. For VOCs, this credit follows the California Department of Public Health Standard Method v1.1, which is widely recognized by the industry for its science-based best practices and rigorous, well-established testing procedures.
All of these contribute to real costs in the end because the real costs of a building isn't the materials, the electricity or other elements – it's the people costs.
Across the globe, the hospitality industry and its many stakeholders are recognizing that green building works and by incorporating green building practices, hotels are raising the bar for the global market, positively impacting both the quality of our buildings as well as helping to improve human health and wellness.
HotelExecutive retains the copyright to the articles published in the Hotel Business Review. Articles cannot be republished without prior written consent by HotelExecutive.