The Future of Hotel Revenue Management
By Yatish Nathraj Hotel Broker, HTL Hospitality Advisors | October 06, 2019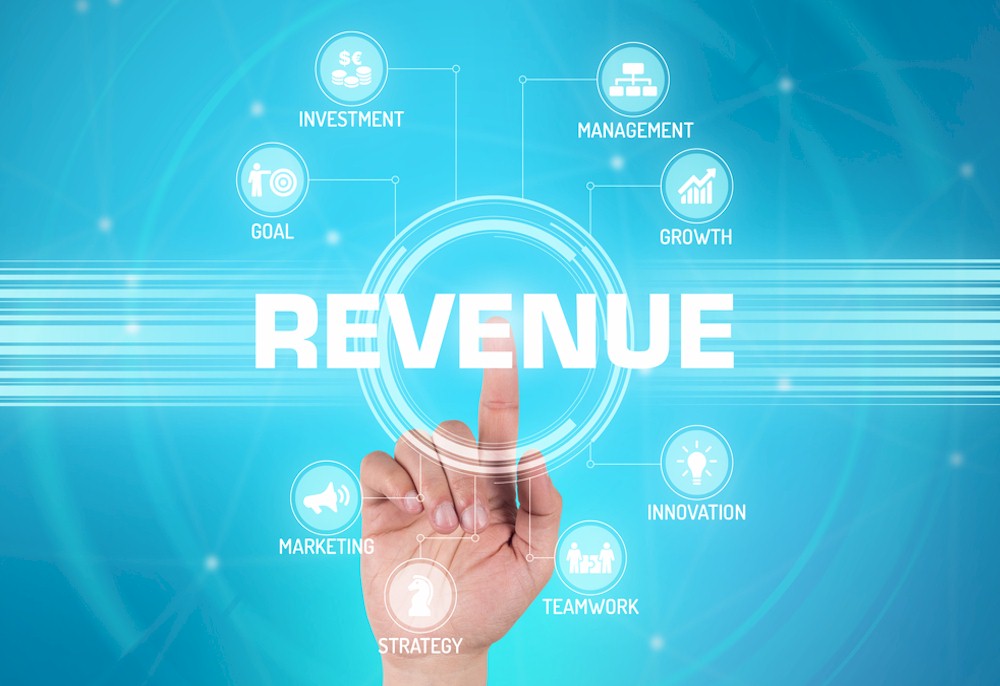 Hotel owners and revenue managers have an increasingly upward battle with the rising cost of doing business. They have to fight the OTA's, the franchises and sometimes the beloved guest, to make a profit. They have to produce enough revenue to cover those expenses and do this juggling 24 hours a day, 365 days a year, when will it ever end?
As the hotel world transforms from RevPar to GOPPAR, we have yet to build the policies to finely tune the next generation of hospitality revenue managers. Technology is on the side of hotel owners as they embrace the evolution hotel management. What if the hotel Property Management System (PMS) was able to predict how much breakfast inventory the hotel needs to purchase based on future occupancy?
Sharing information is very important when it comes to guest services, keeping expenses at bay and increasing revenue. When the hotel is provided accurate guest information it helps the hotel staff provide the guest with the best experience. This also reduces the chances of a guest being dissatisfied and asking for a discount. Guest feedback is important and helps build better revenue when this data is used to improve service and satisfaction.
Medallia is an integrated guest satisfaction surveys system that tracks guest preferences and dislikes in the hotel industry, but not all third-party vendors use this survey standard. In fact, more than 40% of guest feedback are third party reviews, i.e. Google and Yelp. These companies do not follow the same guest survey standards. The hospitality industry needs to set a universal standard for online guest surveys that rate hotels.
Working with third party sites and central reservations can be a challenge when trying to streamline the process of gathering guest information. Not all guest preferences are transmitted between parties accurately and software systems are not always designed to talk to one another. But if they were it would help reduce unwanted expenses. Its important that the hospitality industry collaborate to fix the issue of software systems not communicating with each other to reduce long term expenses.
The lack of integrated technology is reducing the hotels abilities to provide the optimal customer experience which will capture the maximum revenue. Many times, guests have service issues because third party revenue streams provide inaccurate or missing information about the guest stay. This drives up labor expense by adding more work for hotel staff and sometimes costs the hotel revenue when a guest becomes dissatisfied. But it is the hotel revenue managers duty to communicate these issues to their teams. Business expense has a direct effect on how much a hotel needs to charge a guest to be profitable, but at what cost? Guests will complain if the price does not match their expectations.
We talk about Online Travel Agents, (OTA)'s, i.e. Expedia and Booking taking a large portion of the bottom line when you add up the discounts they give to consumers, plus the booking commission they charge the hotel. But let's think about the cause and affect. OTA's created a faster easier way to book a room. In return it reduces the amount of staff you need to allocate at your hotel to answer a reservation phone call and converter that potential customer to an actual guest.
Sometimes that conversion rate is less than 30% because consumers want pictures and a written description of what they are paying for and who could blame them? Sometime smaller hotels don't have reservation departments so the front desk gets overloaded with work and cannot provide the time to convert these guests into a booking. Either because they are helping a guest check in, fixing a problem or are bogged down by calls flooding the hotel.
We need to form better alliances with our third-party websites and reservation agents to ensure all guest information is filled out completely and accurately. This reduces the check-in time and sets a foundation for the guest experience. Guests are price-sensitive based on the service and experience they receive. It's important to keep prices consist to build customer loyalty and prevent bad reviews from price gauging.
Many of us have seen the TripAdvisor reviews that say "Over Priced", this usual happens when a guest believes the rate does not match the services they received. This happens when a revenue manager overcompensates for all those days of low room rates and wants to charge the guest too much on a high demand day. This will lead to bad customer service reviews. It's important to accurately gauge the guest's willingness to pay the right amount based on the services and experience they receive. As a revenue manager its important to set the hotel team up for success, on high demand days, if the hotel has an escalated rate, provide a value-add service that will justify the price increase.
We forget the cost of labor is going up daily, on average labor is and will be the most expensive. We need to develop technology that helps improve the inefficiencies in our own systems. Most extranets from third party websites do not connect seamlessly to even the most advanced hotels systems. This seems ridiculous when there are billions of travel dollars at stake. Hotel owners, Franchisees and Franchisors all have a stake in the future development of industry software. Working together to build universal policies and standards for software developers in an open source environment will improve guest satisfaction.
As a hotel general manager fighting the OTA's was not an option because they brought rooms and revenue, I had to learn how to work their system and understand the policies on how to maximize business exposure and profit. But I never understood why this process wasn't more automated. Property management systems and third-party websites are not always compatible, instead hotel staff work with brand managers and OTA staff over the phone to correct the same issues day in and day out. This is not the right way to give the guest the best experience or run a profitable small business without incurring extra expenses. OTA's need to do their part and help make their systems more compatible with small hotel and motel businesses.
OTA's generate roughly 40% of all hotel bookings. We see OTA's as a business disruption, but actually, it reduces the hotels labor cost and time to convert a person to a guest in a click of a button. The hotel industry needs more leaders that understand technology and will help bridge this gap between OTA's and hotels. Building better software systems to improve guest satisfaction will help produce a higher sustainable business revenue.
All internal and external hotel expense, revenue and guest satisfaction systems need to be connected 100%. Once all these systems are connected the data will be used to increase guest satisfaction and generate higher revenue.
Marriott, Hilton, InterContinental Hotel Group and Choice Hotels International are building hotel management systems. These systems are sophisticated but are not open source to the public. This slows down innovation in software can hamper guest satisfaction and increase labor cost. It's in the best interest of all parties that hotel owners, staff, franchisors and software developers work together to create systems that seamlessly increase customer service interaction and improves revenue.
Revenue managers need to start automatically tracking hotel purchases based on guest demand with pricing strategy software. This will help indicate what inventory is popular and if a price adjustment needs to be made. It also gives a clear indication of what items are not selling, then the hotel can make a decision on whether discontinue the item or replace it with a more popular one.
Hotel property management systems are able to track revenue. But these systems lack the ability to monitor expenses. Accounting software M3 has been working with PMS vendors to enhance daily monitoring of inventory. Unfortunately, this is one of the few vendors that provide this service in the hospitality industry, so it seems software expansion or development is limited for now. Many of the hotel management software that is being used currently is not Open Source deterring even Silicon Valley from developing startup applications.
The future of hotel revenue management will be a highly sophisticated property management system that will integrate guest satisfaction, revenue and expenses. But it will not stop at that, it will make suggestions based on best case scenarios with the highest profitability. In an ideal world this system will automatically order the hotels inventory and set the room rate without human adjustment.
The automation of hotel management systems is rapidly evolving into reality. We need to push the industry to the next level by integrating the management software systems together. When these systems are connected and working together, they will generate the ideal scenario to obtain the highest customer satisfaction. This is much easier said than done; these computers need history and human guidance. Revenue managers need to be knowledgeable when using these systems to generate the best yield for their owners and investors.
HotelExecutive retains the copyright to the articles published in the Hotel Business Review. Articles cannot be republished without prior written consent by HotelExecutive.