Common Issues When Licensing the Hotel Bar
By Stacy Kula Team Leader Hospitality & Alcohol, Steptoe Johnson | December 01, 2019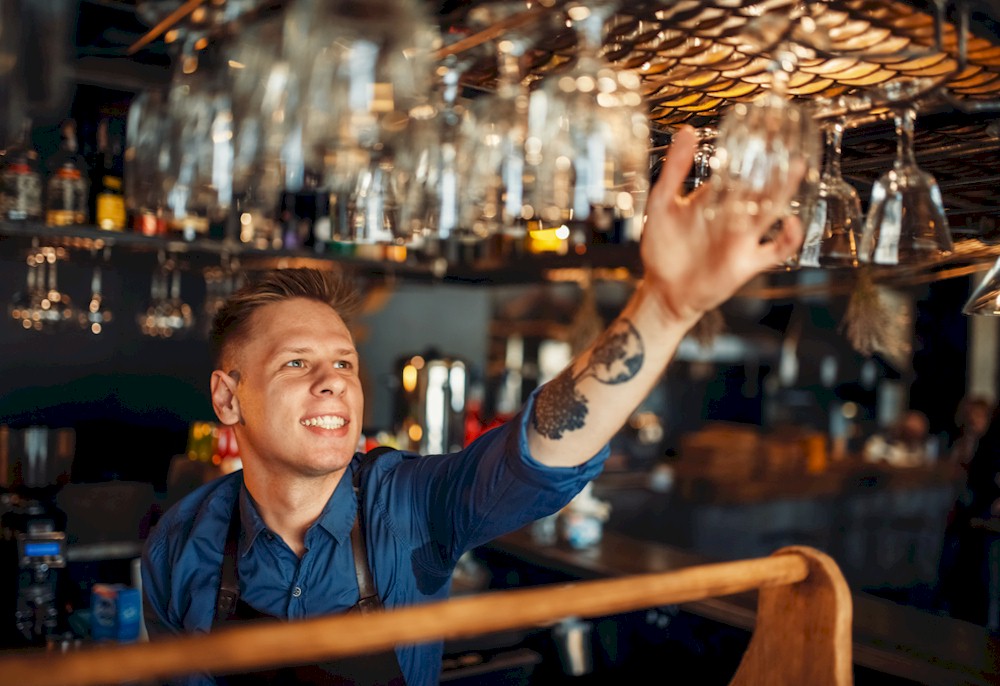 After you have operated hotel properties in multiple states, you understand how vastly different the alcohol laws are from state to state. It is frustrating when you realize that you cannot depend on the maze of laws you learned in one state to be applicable to the next.
In fact, what is legal in one state is often illegal in another. It could drive you to drink trying to memorize the many different alcohol laws.
While this article does not identify what is legal or illegal in any state; it does provide a template of questions that should be asked in every state before an alcohol license is sought.
Party(ies) to be Licensed
Who is Eligible to be Licensed?
The inquiry does not begin with who will be licensed, but who can be licensed. Not every individual or company is eligible to receive an alcohol license.
Some states' statutory schemes understand that there may be multiple parties involved in the operation of a licensed hotel property. Although a hotel may be owned and operated by the same company, more often than not, one company owns the real estate, another company employs the employees, and yet another company contracts to use the employees to operate the per se hotel, and finally another company operates food and beverage (F&B), and may or may not employ the workers.
Further, some states restrict the type of person who can be licensed. Some states do not recognize trusts as legal entities and do not allow them to be licensed. Other states require a sole proprietor or manager to have lived in state for a certain number of years.
Can you Obtain a License with a Deed, Lease or Management Agreement?
Often, the applicant must show the regulatory agency that it has the right (and sometimes the exclusive right) to operate on the hotel property. That can generally be done by providing a deed, lease, management agreement, food and beverage concession agreement or some other legal instrument, but you must first confirm what document(s) the regulatory agency will accept.
Can the Profits of the Alcohol Operations be Shared?
Many states recognize that if parties are sharing the profits of the alcohol business, they are operating as a partnership; and therefore, both parties sharing the profits should be reported on the alcohol license. Some states have identified threshold percentages as a safe harbor. Many times, there are options to avoid a "sharing of the profits" by way of paying flat management fees or sharing percentages of other streams of income.
Ownership and Management Disclosures
Who must be Reported on the Alcohol Application?
It is important to understand who must be disclosed on the alcohol application. Is it every owner of the applicant, regardless of the percentage of the applicant owned, or is there a certain threshold such as five or ten percent? Some states require that every person in the chain of ownership be reported until the application discloses all true individual owners. Other states do not require disclosure beyond the first or second level of ownership.
Certain decision makers must also be reported on the alcohol application. Often the officers and directors of a corporation and the managers of a limited liability company. Some states also require managerial employees to be reported.
What must be Reported about Each Person?
It is important to understand what information must be disclosed about each person reported on the alcohol application, and whether that person's background could disqualify the applicant from obtaining an alcohol license.
Some states simply want social security numbers, home addresses, phone numbers, criminal backgrounds, and current and prior alcohol licensure, while other states are more intrusive and ask for financial disclosures and personal disclosures about the person's spouse.
Most states will not issue an alcohol license to an applicant if certain persons associated with the applicant, such as owners and officers, have certain criminal convictions on their records. Generally, whether a criminal conviction will disqualify an applicant is based on the length of time the conviction occurred from the date of application and the reason for a specific conviction. Some states have enacted legislation that does not allow the per se prohibition of an alcohol license based on criminal convictions.
Can you Obtain the Required Information to make the Filing?
Even after being in the hospitality industry for some time, people are often surprised to learn that, and do not want, their personal information recorded on alcohol applications for a number of reasons. For some, it is as simple as protecting their privacy and others because they understand that they could have personal liability for certain violations of alcohol law.
If the person preparing the application does not already have all the information required to complete the application, can the information be obtained in a timely manner? For example, if spousal information is required to be reported and the officer is separated from the spouse, can you obtain that information from the separated spouse?
To be fair, the individuals that must be reported should be educated prior to beginning the application process (and really upon hire) that their personal information must often be disclosed on the alcohol application.
Can Violations, Suspensions or Revocations of Other Alcohol Licenses Affect this Application?
Some states require applicants to report violations, suspensions and revocations of alcohol licenses in the state of application and other states. Bad behavior at other locations could provide a basis for denial of an alcohol license. This inquiry may extend beyond the applicant to persons associated with the applicant and affiliates of the applicant.
Employee Disclosures and Restrictions
What Restrictions are Imposed by State Law on Employing Certain Workers in the Alcohol Service Industry?
There are often prohibitions against using employees in alcohol service with certain criminal backgrounds.
Some jurisdictions require that employees have mandatory alcohol training before or within a certain time of starting employment if their employment duties at the hotel involve alcohol.
There may be restrictions on employing workers that are also employed by other alcohol businesses, such as alcohol manufacturers or alcohol wholesalers and distributors.
Some states require those performing alcohol service be actual employees of the licensee, and not independent contractors.
Filing Fees, Purchasing a License and Renewal Fees
There are certain costs that must be paid to obtain an alcohol license. Generally speaking, there will be filing fees to obtain the alcohol license and there will be renewal fees. In some jurisdictions, you may have to purchase an alcohol license from a third party.
Can the license you need be obtained in the jurisdiction in which you will operate?
Certain types of licenses in some jurisdictions are available regardless of the number of those licenses issued. Other jurisdictions limit the number of licenses that can be issued - placing a quota on the number of licenses issued in a particular geographical region. If the necessary license is not available from the issuing agency, the license may have to be purchased from another licensee who is willing to divest itself of that license. While some licenses can be purchased for a few thousand dollars, others may demand $500,000 or more. If you do not thoroughly understand the costs involved in obtaining an alcohol license, it could prohibit the hotel from opening with alcohol service.
When and How are Alcohol Licenses Renewed?
Most retail alcohol licenses are renewed annually on a date pre-determined, and not on a date that is a function of when the license was obtained. You may be required to renew the license in less than a year based on that predetermined date. You should identify the renewal dates as well as the date by when the renewal must be submitted to the appropriate agency and the fees that must be paid. Failure to renew an alcohol license properly can result in revocation of that license, at which point the hotelier may have to reapply for the alcohol license.
Licensed Premises/Areas of Service/BYOB
What can be Done on the Licensed Premises?
You must check to confirm that the hotel property is properly zoned for alcohol sales and the sale of alcohol in the manner in which you desire.
Hotels are unique from the average retailer in that hotel property is generally larger and the hotel property has distinct uses. A hotel property generally includes a parking lot, outside terraces, the lobby, one or more restaurants and/or bars, multiple floors with private hotel rooms, and other areas not frequented by guests, such as laundry areas, break rooms for employees, and the like. Given the diverse use of hotel property, it must be determined if alcohol can be served and/or consumed in every location of the hotel property. Some states allow a guest to bring alcohol on site (commonly referred to as BYOB). Other states prohibit BYOB on a licensed premises.
Happy Hours, Other Promotions, and Advertising
Are Happy Hours, Alcohol Promotions and Advertising Permitted?
Happy hours are generally considered to be promotions that offer alcoholic beverages, and possibly other items such as food, at a reduced cost, only during a specified period of time and on certain days. Some jurisdictions completely ban happy hour altogether, while other jurisdictions specifically permit happy hour within the parameters of the law, and yet other jurisdictions do not address happy hours whatsoever but the laws of that jurisdiction may affect how happy hour can be conducted. For example, many states observe the concepts that, absent a specific exception, you cannot give away alcohol for free and/or below wholesale cost. So even though happy hour may be permitted, a "buy two beers get one free" happy hour may be illegal.
Hotels can offer promotions other than happy hours. For example, some hotels offer "free drinks" when you stay the night. Although the drinks are not really free because the cost is built into the cost of the room, they are perceived as such by the guest. The terms under which these "free drinks" are provided to guests are highly regulated, and you need to ensure that they are legal in the state in which the hotel operates.
Likewise, all advertising of alcohol is highly regulated. Usually, if it is illegal to do an act, it is illegal to advertise it, so a licensee can be subject to two alcohol violations by virtue of the advertisement.
Conclusion
You will find that the above does not cover every alcohol issue you will encounter, but if you do your due diligence and ask the questions identified herein before finalizing a deal in a new state, you should have covered a majority of the groundwork with respect to alcohol licensing. Be forewarned though, every state has its own unique set of laws, and inevitably you will encounter alcohol issue that you have not previously addressed in other states.
HotelExecutive retains the copyright to the articles published in the Hotel Business Review. Articles cannot be republished without prior written consent by HotelExecutive.