Mobile's Next Big Thing? Voice
By Tim Peter Founder, Tim Peter & Associates | January 05, 2020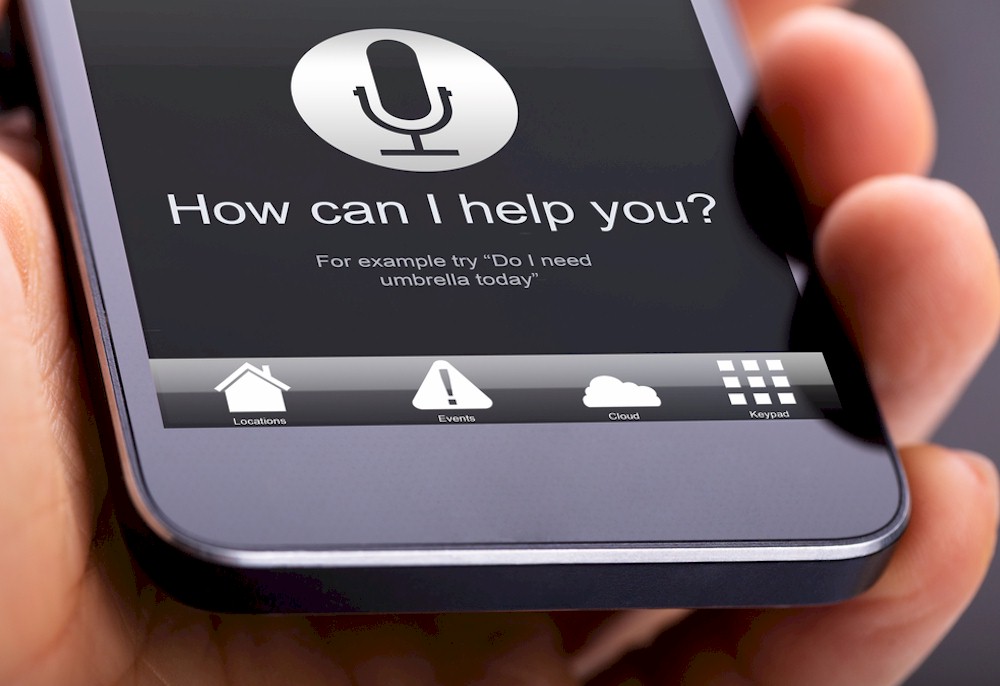 It seems not long ago that everyone was telling you we've entered an era of mobile dominance. To be clear, we have. Pew Research reports that greater than 96% of Americans own a cell phone and over 81% own a smartphone. Other data shows that over 5 billion people around the world use mobile daily. Put another way, two out of every three human beings on the planet - regardless of geography, education, age, or income - carries a phone with them all day, every day.
But, despite these massive numbers, we're only just starting to recognize what the growth of mobile truly means for hotel marketers. Because, in practice, mobile is not a device. Mobile is a situation. It's not the current customer journey simply translated to a smaller screen. Mobile enables entirely new experiences altogether.
Think about the typical traveler. They're often running through an airport, dragging a bag with one hand, holding a cup of Starbucks in another, trying to wrangle their kids with another, and fish their cell phone out of their pocket with another… waitaminnit. That's too many hands. What guests really need is some way to interact, on the go, that doesn't require so many hands.
And that's exactly what they're starting to do.
Changes in Guest Behavior 
According to research from the Global Web Index, "27% of the global online population is using voice search on mobile." And as the report continues, "...With between 40 to 60% of consumers planning to purchase a new mobile in the next 12 months, the majority of their new phones will have integrated voice assistants." Google data suggests that number is already at least 20% and could be a fair bit higher. And research from Path Interactive shows, "…70% of respondents report using voice search at least a few times per week. 27% of respondents use voice search 1-3 times per day." Almost 60% of those searches occur either "on the go" or both "on the go" and when in a single location (as opposed to only when at home, work, etc.). Path Interactive also found, "The majority of respondents (78%) do believe that within the next 5-10 years, at least half of their searches will be done through voice search devices."
One point clouding the numbers comes from Google's Webmaster Trends Analyst John Mueller who recently made an exceptional point, "...the things that a lot of sites kind of focus on are the normal search results, where someone goes to the phone, clicks the microphone and says 'blue shoes.' And essentially that's not a voice query from my point of view. It's just a different kind of keyboard, where you're entering keywords into the normal interface."
Major Players Respond
Apple earnings signal they're making less money and slowing sales from iPhones - by far their biggest product line - and an increasing share of their revenue from the company's smart watches and AirPods headphones. Note that the two devices used in combination offer cell phone service and continuous connection to Apple's Siri assistant without ever using a screen. They are "the next device" (OK, two devices, but you get the point) that Apple's customers will use to connect with the information and services that matter.
Apple's not alone here. In September, Amazon introduced 15(!) products with their Alexa voice assistant built in, including wearables such as earphones (Echo Buds), glasses (Echo Frames), and a ring (Echo Loop) for customers on the go. Clearly, not every one of these devices will be a hit for the e-commerce giant. But given Amazon's intense focus on implementing Alexa into its products, it's a safe assumption that Amazon expects customers to use voice to shop for all manner of things, including travel.
We've been waiting for years for Amazon to get into the travel game in a serious way. Can you imagine your voice assistant booking reservations for you? Amazon can. They already see customers using their Alexa-enabled devices to buy more virtual goods. More important from Amazon's point of view, the retail giant collects significant amounts of data about the questions customers ask. It's undoubtedly true that Amazon has a strong sense of the demand for travel and related services from its customers. It's also true that they will respond accordingly.
Not to be outdone, Google has moved towards an "Assistant everywhere" strategy - deploying its Google Assistant technology in every device the company can sign up - to ensure the search giant doesn't lose market share to Apple's Siri and Amazon's Alexa as customers shift their search activity towards voice. Google has also invested heavily in natural language processing capabilities (including its recent BERT updates) to improve customer experience from voice searches. Would Google care about searches done through alternative means if the voice market wasn't growing?
The Travel Connection 
What does this have to do with travel? A lot. Phocuswright expects voice to play a significant role in the travel shopping and booking experience, noting, "As voice-enabled options become more pervasive, consumers continue to be more comfortable using voice to book travel, with 37% of U.S. consumers saying they would be comfortable doing so."
"Comfortable" is good. But as the scenario of our harried traveler hustling through the airport at the opening of this column shows, this isn't about comfort. It's about necessity. Your guests literally live their lives on the run. Or in their cars. Or many other places where looking at a screen simply isn't an option. Your ability to serve their needs - to enter into their consideration set - depends heavily on whether you show up in those situations when guests ask for help whether they ask with their fingertips or with their voice.
Expedia, which sees Google's dominance in search as an existential threat, takes this shift seriously. The company launched its first Alexa voice search "skill" (what Amazon calls apps on the voice-powered devices) over three years ago. And in what must be a "keep your friends close, keep your enemies closer" play, Expedia added a Google Assistant "Action" (what Google calls its voice-powered apps) last year.
As Expedia's then-chief technology officer Tony Donahue stated at the time, "Without a doubt, voice is our future. There is no question in our minds." And other travel providers such as KAYAK, Red Roof, and Mr & Mrs Smith - to say nothing of the default "Book on Google" Action itself - serve guest requests via Google Assistant Actions, Alexa Skills, or both.
What Should You Do?
A famous Bill Gates quote asserts that, "We always overestimate the change that will occur in the next 2 years and underestimate the change that will occur in the next 10." And, while voice use on mobile already exists in healthy numbers, it's likely that its biggest days are yet to come. The only thing worse than being late to the game on new technological breakthroughs is being far too early.
However, that's the best part of this particular story. To get started with voice, you don't have to do much different than what you should already be doing for your hotels today.
If you're like most hotel owners and operators, you already want to be the #1 answer to guests' questions. That doesn't change with voice. Actually, given that customers using voice-enabled search have to listen to their devices read answers, being more out of the first or second position strongly suggests you won't be found at all. And to rank well in voice search, you have to rank well in search generally.
As Google's John Mueller noted at a recent conference, "I think for the most part if you make a website such that the information is easily accessible and useful for search engines and for users as well, then you don't need to do anything special for voice" Invest in the content and technical underpinnings necessary to improve your ranking… or risk losing business to those that do.
Additionally, think about the elements of travel that guests use most frequently while on the run, such as your restaurants. According to BrightLocal, "58% of consumers have used voice search to find local business information in the last 12 months" and "voice searchers are most likely to look for restaurants…" as well as other information about where to eat. Focus on local SEO efforts - or encourage your outsourced F&B partner to do so - so that your restaurants appear on the maps and local packs that often power voice search results.
Finally, remember that all channels contribute to your success on mobile, including guests who prefer or are more likely to call. BrightLocal's data shows that 28% of customers call the business after searching on mobile regardless of whether searching with screens or voice), while another 27% visit the business's website. Make sure your site works on mobile and has your phone number prominently displayed for those who choose to call.
Anyone with call center experience knows that phone reservations convert at a significantly higher rate than web (yes, you should try to drive web reservations too). But don't focus on the costs of additional call volume. Train your team to convert those calls into reservations and they should pay for themselves.
Conclusion
So, yes, two-thirds of the planet has access to a mobile device. But, ultimately, the device isn't all that important. Remember that mobile is a situation, not a device. And those situations that guests find themselves in change their behaviors in significant ways.
Google, Apple, Amazon, Expedia and other recognize those behavioral changes and are taking action to make sure they're able to serve guests' needs while on the run. And helping these guests isn't about the future. The steps needed for you to be in the game in voice search and guest experience will help your hotel today and tomorrow regardless of whether it takes 2 years or 10 for guests to make the switch. Your guests are asking for help. And increasingly, they're asking out loud. The question now is, are you ready to listen?
HotelExecutive retains the copyright to the articles published in the Hotel Business Review. Articles cannot be republished without prior written consent by HotelExecutive.