Upward Mobility: How to Recognize and Reward Employees Who Deserve It
By Tom Conran Principal, Greenwood Hospitality Group | March 22, 2020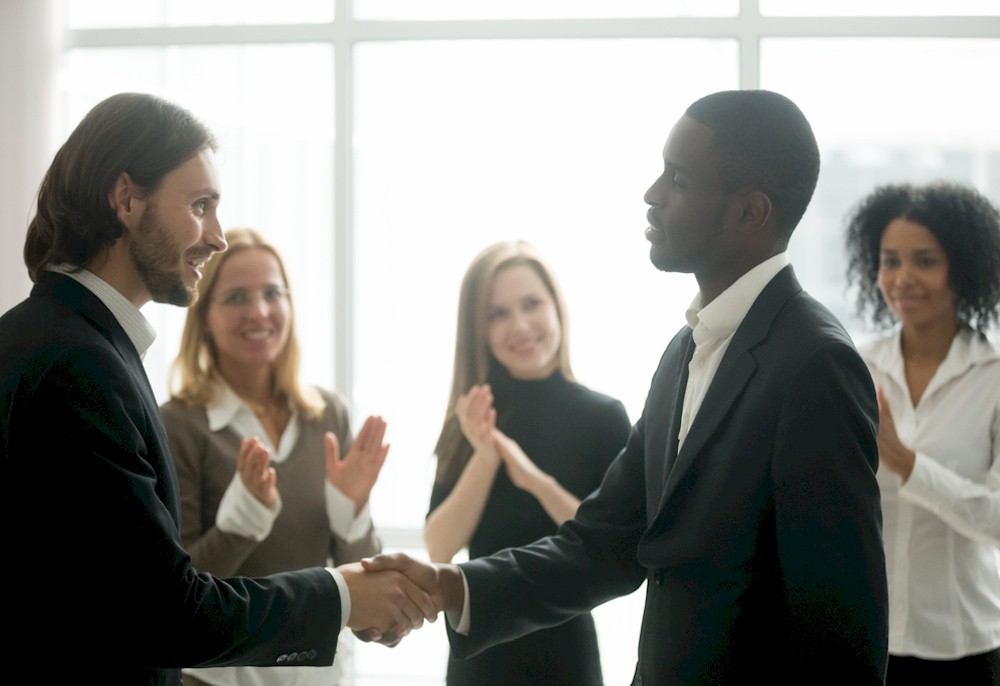 This article was co-authored by Kelly Viscount, Corporate Director of Human Resources, Greenwood Hospitality
The hospitality industry has always had a peculiar relationship with the labor market. On one hand, hospitality is unrivaled when it comes to growth opportunities, with many industry leaders starting their careers in entry level positions before working their way to the top. Simultaneously, hotels grapple with some of the highest employee turnover rates on record. But this doesn't have to be the case. By recognizing star employees at an early point in their career, hotels can retain key team members while setting a solid example for future generations of workers. All it takes is a keen eye, and a desire to extend the spirit of hospitality beyond the guest experience to your employees.
First of all, how significant is hospitality's labor shortage? According to the Bureau of Labor Statistics' Job Openings and Labor Turnover program, as of 2018 hospitality turnover in the U.S. was in excess of 70 percent four years in a row. This number is high, but it has the potential to climb even higher. For example, while turnover reached 73 percent in 2018 it reached 80 percent in pre-recession 2007.
It's clear that retaining employees in low-level positions is difficult, but are hotels doing enough to keep a handle on their most skilled employees? In many cases, the answer is no. Hotel employees are often confronted with long hours and difficult challenges, from unruly guests to daily unexpected complications. These workers are forced to think on their feet while remaining hospitable at all times, and if they feel undervalued or encounter resistance from management they may choose to take their skills elsewhere- skills they gained working in your property. There are ways to keep these employees engaged with your property, just as your guests are, but they require foundational changes to the way hotel operators approach the business.
More Than the Money
While it is true that one of the best ways to attract and retain stellar employees is to offer competitive wages, the hotel industry has long provided wages higher than the national average and yet high turnover continues to persist. The reality is that increasing wages will attract more prospective employees, but they are far from the only way to attract- and recognize- rising stars.
First, hotel operators must think about what their competition is doing to recognize their employees, and think outside of the box about what they can do to set their property apart from the pack. Yes, everyone wants a higher wage, but it is important to identify what your property is lacking and meet employees on equal ground.
One way to understand where your property stands with its team is to hold exit interviews between departing employees and your human resources department. This is an excellent opportunity to dive into the reasons for their leaving, what (if anything) the hotel can do to keep them, and whether or not the employee would ever consider coming back in the future. The answers to these questions can sometimes be difficult to hear, but confronting your property's shortcomings is a key component to maintaining strong employee relationships, especially if the issues are related to policy or management strategies.
The Grass is Always Greener
In many cases, employees resign because they have been presented with a better opportunity elsewhere. There are only so many positions open in a hotel at any given time, and sometimes it becomes difficult, or even impossible, to provide exactly what every one of your employees is seeking. However, it is always possible to sew the seeds of growth, setting up your rising stars for future success should they choose to stay on. The key is to recognize these rising stars before other opportunities find them, and provide them with room for growth within your organization.
This presents several challenges for hotel leadership. First, how do you recognize potential star employees while they are growing? The hotel industry has long boasted that it can train anyone to be a leader as long as they possess interest, passion, and a hospitality mindset. What that mindset looks like will be different depending on the hotel, but it is often not something that can be learned. Once these qualities are recognized in an employee, operators should do their best to foster growth within that employee regardless of if a position is open for them.
There are a variety of ways to cultivate talent early on, but the process begins at orientation. Managers should be present at every orientation. That way all employees are immediately familiar with leadership. Just as it is important for the general manager to walk the floor and talk with guests, managers and front-line employees should have a relationship where they can share information and speak without fear of reprisal.
Another way to grow and retain talent is through an apprenticeship program. Operators are free to create their own programs, but existing options can be found through organizations such as the American Hotel & Lodging Association (AHLA). Through offering apprenticeships, hotels are able to test employees for the qualities required to be leaders in this industry, while letting star talent know they are valued even if a position is not immediately available. By rewarding passion with training and industry insights, hotel leadership can demonstrate how they value  and invest in their key team members, creating a bond for the future.
For smaller hotel companies, or even individual properties, this apprenticeship strategy can be implemented even without a full program. Allowing outstanding employees to shadow more senior team members is a helpful way to recognize two employees at the same time. In this way, more inexperienced workers are able to invest in their own personal growth while senior staff put their knowledge to the test and grow as mentors. These mentors can also help alleviate some of the needs facing hotel operators by creating an additional person for fledgling hotel workers to come to when in need.
Taking Action
Promoting "employee empowerment" has become an ugly buzzword, but the concept remains sound when implemented correctly. So many companies fall short of actually empowering their employees because so few employees actually understand the concept. Too often employee sentiment boils down to "Empowered to do what?" If you don't understand your options, you are ill-equipped to do the job.
Hospitality is a demanding profession. There are many people who enter the hotel industry and are thrown onto the floor before they understand what is fully required of them. If these employees were better trained from the start, and this training was reinforced, they would be better positioned for success and more likely to find enjoyment in their job. In a world of high turnover, this can sometimes seem like a suggestion when it could be the root of your problems.
Orientation should not be fleeting. Nothing about hospitality can be learned in a day or two. Topics such as how to speak to guests, how to greet and welcome visitors to the property, and how to deal with unexpected challenges are all important facets of hotel operations, and that is just scratching the surface. Seasoned hotel professionals may think the basics come naturally, but in many cases a two-week orientation can be the difference between an early dismissal and the creation of a new rising star within your organization.
A substantial orientation should be followed up with on-the-job training that persists for several months. New hotel employees cannot properly serve guests without training of this kind. This includes meetings with the property general manager to understand the goals of your organization, and also as a check-up to see how specific employees are acclimating to the hotel and understand how they can personally improve.
An employee is only truly empowered when they understand what they are fully capable of. This is an ongoing effort, but the reward for seeing it through is a team member who can think on their feet and provide exactly what is necessary to improve the guest experience and keep your property running efficiently. The alternative is under-training, which can cost you future guests as well as current employees.
A Culture of Retention
Lastly, consider the importance of a strong company culture as a means to retain staff. The current generation of workers value a healthy work/life balance, which is something the hospitality industry has struggled to provide. A healthy and welcoming company culture can help set you apart from your competition when attracting employees, particularly through word-of-mouth and referrals.
Developing a culture can be difficult because it is easy for the result to come off as artificial or contrived. In order to develop and retain an authentic culture, identify some limited by key components for your properties to focus on (trust or open discussions, for example), and then give individual properties the freedom to form a culture of their own.
The goal of a culture is to celebrate employees and create ambassadors to represent your properties. Money and benefits may attract workers, but the reason most team members choose to leave their positions is often because they do not feel appreciated, or they feel disconnected from management. Your property's budget may not be flexible, but the way you treat your employees is. Find ways to understand them, cultivate their strengths, improve upon their weaknesses, and celebrate their achievements. As part of the spirit of hospitality, we owe this to our employees.
HotelExecutive retains the copyright to the articles published in the Hotel Business Review. Articles cannot be republished without prior written consent by HotelExecutive.