Climate Change: Resiliency Practices for Hotels and their Communities
By Nancy Loman Scanlon, Ph.D. Associate Professor, Chaplin School of Hospitality & Tourism Management, FIU | May 17, 2020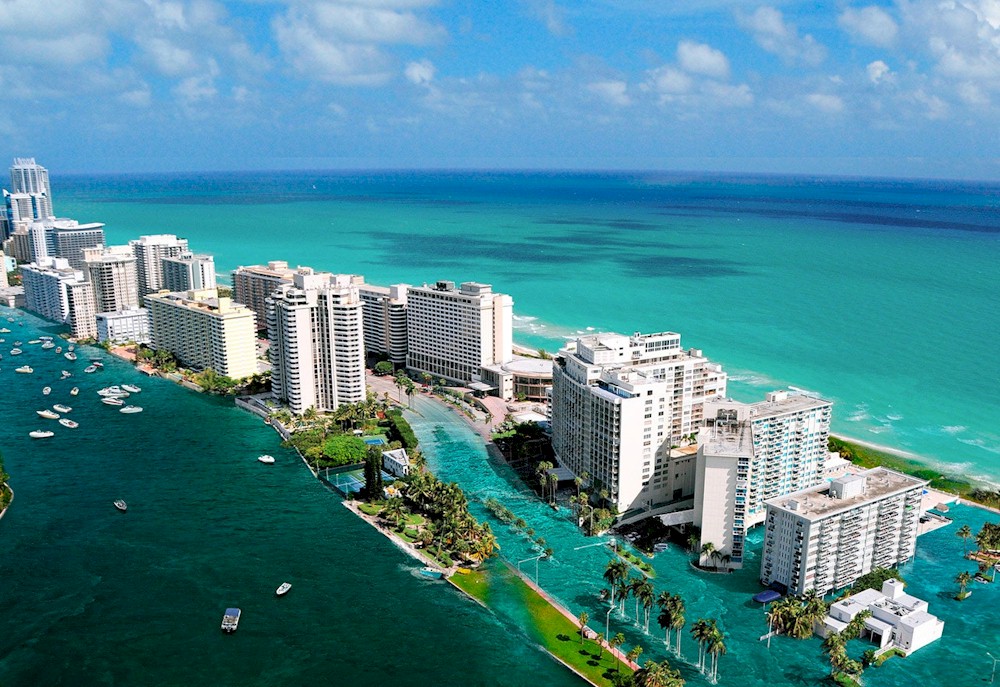 Miami and Miami Beach, Florida are a case study in resiliency and the loss of significantly measurable assets to the impacts of increasing and sustained climate heat levels, warming ocean waters and loss of fresh water sources. Taken together these climate impacts directly threaten the 18 billion dollar annual tourism industry and the quality of life for Greater Miami's 2.5 million residents.
Greater Miami hotels sold 15.6 million hotel room nights in 2018 which represents 1.5 guests per room or 23.4 million guests flushing 15.6 million toilets and running 15.6 million ten minute showers. Miami is adding 20,000 hotel and condominium rooms between 2017 and 2022. Where will the fresh water come from? The pipeline for freshwater and the acquirers beneath the City of Miami are already being drawn down due to over demand by the combined local population and 23.3 million visitors in 2018.
Resilience to Disease
Resilience has become an important part of the conversation in the hotel and tourism community for water, energy, carbon emissions related heat impacts and waste management. What was not often included in past conversations about resiliency was the impact of disease. This is not a new issue. It appeared as SARS imported from Asia to Toronto, Canada in 2003 by travelers, was identified in a hotel property and spread primarily by human contact.
Today we grapple with the pandemic impacts of COVID-19 and its spread due to human to human contact by particulates of the virus. Resiliency, going forward, now includes particular attention to indoor air quality, surface cleanliness and other materials that humans come into contact with. A major control of the virus in a building is the HVAC system. Within the HVAC system, the primary prevention technology for the spread of the virus is the air filtration system. We are most familiar with HEPA filters and their ability to capture and sequester unwanted air borne impurities.
In the next level of preventive maintenance we now need to consider the benefits of anti-bacterial properties in the form of biocides that can actively eliminate airborne bacteria and viruses. Filters and multiple self-decontamination applications, with these properties, are becoming readily available on the market in a burgeoning area of innovation.