Today's Digital Focus Is More Important for Hoteliers Than Ever
By Chris McAndrews Vice President of Marketing - Hospitality Cloud, Cvent | September 20, 2020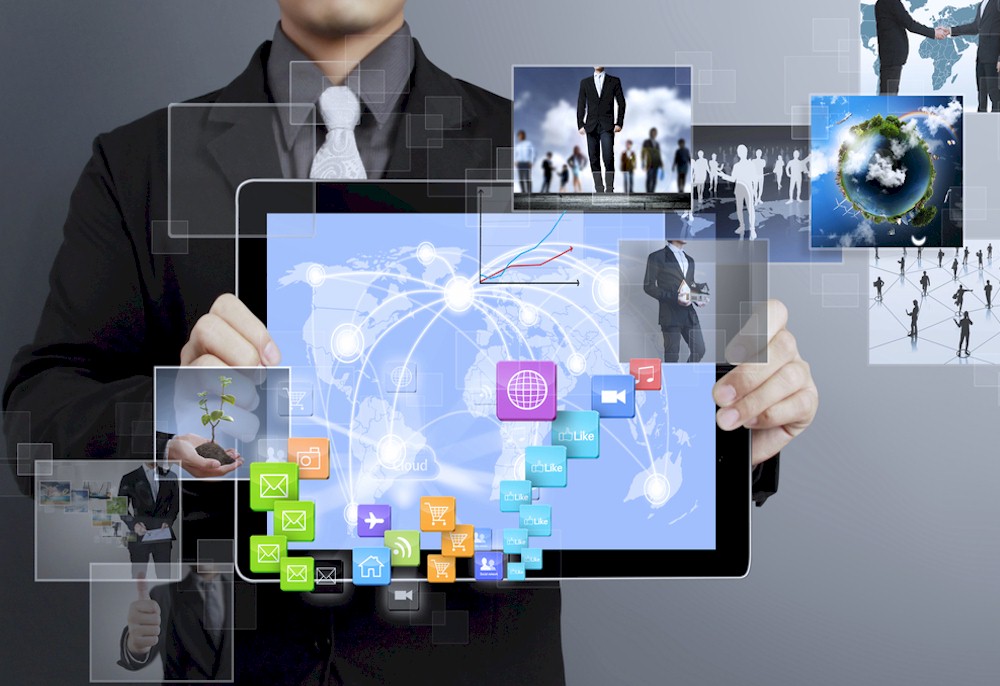 It is no secret that the meetings, events and hospitality industries are among the hardest hit by COVID-19, leaving many planners and hoteliers wondering not only how to adjust and adapt, but questioning how to recover and do so successfully.
Over the last several months, the inability to operate business as usual has spurred innovation-with organizers and suppliers now forced to pivot and reimagine in-person conferences, meetings and events as equally engaging virtual ones. Fortunately, the road to recovery links up with a path that many in the industry were already walking before the pandemic: digital transformation.
Two years ago, I wrote that the partnership between event professionals and hoteliers had evolved, chiefly because of the impact of technology. Another phase of this evolution is happening right now-the global pandemic has created a reality in which the partnerships of the hospitality industry are once again shifting around tech, and, more specifically, adapting to the recognition that all parties must be digitally savvy.
While this inertia toward digital transformation is hardly new-most of us have sat through presentations about this very topic-the pandemic has accelerated the impact and business potential of digital through the proliferation of virtual events. This is particularly true for event planners, and therefore demands the additional focus of the hoteliers who serve these buyers. In 2020, the hospitality industry is a "need-to-have," an integral requirement to support and grow group business and transient travel.
While it is easy to see the case for technology in the immediate term-virtual events are everywhere now, after all-digital tech will remain a significant component for meetings well into and beyond the recovery period. Virtual events, for example, have enabled greater inclusion than ever before and will ultimately play an important role as in-person recommences.
Today's virtual events serve as a bridge to the more advanced hybrid events of the future that pair in-person and virtual experiences, both of which are supported by digital innovation. Looking to 2021, many events, and particularly larger ones, will no doubt rely on this hybrid model with offerings both for in-person attendees and virtual ones to a larger and more inclusive audience than ever imagined.
A July survey conducted by Convene found that 79 percent of planners were looking to redesign an existing in-person event to be either entirely or partially online. Virtual events are an important component of the meeting and events industry's recovery, and many planners agree that their livelihood depends on their ability to navigate the digital environment more fluidly. Beyond the immediate need to shift to virtual and hybrid, however, digital plays an essential long-game role in the successful recovery of meetings and events.
COVID Has Strengthened the Existing Demand for Digital
The move towards digital has been at work for years. Well before COVID hit, planners were preparing for how to best meet the challenge of digital transformation as other industries-from transportation to media-learned to adapt themselves.
From 2010 to 2019, the global sourcing volume on Cvent online platforms including the Cvent Supplier Network, a digital tool used to find venues, grew from $2.4 billion to $18.1 billion. This growth reflects planners' increased comfort with, and reliance on, technology. The past several years bore witness to the increased utilization of digital and online tools to meet demands around increased personalization of the event experience and better analytics to assess and increase ROI -as well the maturing concerns around privacy. As planners have taken many scheduled in-person events virtual, this reliance rings truer than ever.
The pandemic is driving planners to use digital not only as they move to virtual events, but technology will be a critical tool in enabling the return to in-person events even beyond those considered hybrid. For example, tech tools like Cvent Event Diagramming will allow planners to account for social distancing requirements at event venues. This integration of digital however goes beyond professional requirements and extends into the broader considerations of today's new reality.
The pandemic has changed digital behaviors more broadly. In all walks of daily life, people have shifted to the use of digital tools and technologies with a frequency and comfort level unanticipated just six months ago. Many of us find ourselves "living online" in unprecedented ways-from making virtual doctors' visits to using online platforms to exercise and shop for groceries.
According to CNBC, a recent survey by RBC Capital Markets in March found that more than half-55 percent-of respondents purchased groceries online, up from just 36 percent in 2018 and 15 percent in 2015. Online grocery delivery service Instacart also reported in March that its customer order volume was up more than 500 percent year-over-year, and the company's app downloads more than doubled from February to mid-March of this year.
As Everyone Grows More Comfortable with Digital, Hospitality Needs to as Well
But how does the integration of digital into everyday life relate to recovery for the hospitality industry?
First, hotels-whether they serve transient, group or leisure travelers, or a combination of all three-need to be on the forefront, ready to navigate requirements around proper ventilation and other safety measures. In this new age of elevated digital expectations, hotels have the opportunity and responsibility to establish safety standards and put customers at ease through the use of technology.
For example, by implementing 3D tools that deliver interactive site tours, hoteliers can collaborate with planners to visualize hotel floorplans for their attendees, and account for social distancing and adherence to other local guidelines – all from the safety of their homes or remote workplaces. Here, technology allows for cutting edge functionality, greater flexibility, and most importantly, safety.
Secondly, hospitality professionals must be ready to meet their customers where they are most comfortable: in the digital space. Simply put, hospitality professionals must think "digital-first" because planning professionals are looking for ways to leverage technology to source venues and enhance every aspect of their events. Planners need to know that the venues they are working with have the capability to support this transformation. Not only will thinking digitally be a professional necessity, but because planners, like many of us, have become digitally native outside of work, it will be a matter of practicality.
From tools like rich online venue profiles that showcase property-level safety information and quality templated responses, to online requests for proposals (RFPs), hotels can raise an advantage over their competitors who are slower to provide these digital offerings. This means solutions like digital management for room blocks and reservations will be important differentiators for hospitality professionals looking to succeed during this period of recovery.
In a report presented as part of the for the American Hotel & Lodging Association COVID-19 Webinar Series, consulting firm PwC identified "customer-led growth" as essential to hospitality's recovery and called out enhanced customer experience, digital commerce and digital operations as necessary to enable that growth. It is vital in this environment for hotel owners to watch every penny, but also to ensure that each penny spent goes to high-return activities that will make a difference in what will be an ultra-competitive hospitality environment over the next few years.
At a time where hospitality professionals face tough decisions over where to invest and generate the greatest return, all signs point to digital.
Keeping the Target on Digital Transformation and Technology
From a business perspective, the loss of in-person events and meetings during the pandemic has served as a reminder of their importance. Organizations around the world have felt the sting of fewer business opportunities and a more narrowed sales pipeline, and lament the loss of the all-important emotional connections made with customers and employees at their in-person events.
We can naturally expect, then, that this loss will spur a sweeping return to in-person meetings and events in the months and years to come as restrictions subside. While this return will be welcomed, and is, no doubt, a critical part of the industry's recovery, meeting and event professionals, as well as the hospitality professionals who work with them, would do well to also keep one eye focused on digital.
Technology has become a critical lens through which planners organize and develop events, from sourcing safe venues to keeping attendees engaged through immersive virtual experiences and unique gamification offerings. It will also be critical for destinations and hoteliers who can leverage digital capabilities to illustrate a competitive advantage when it comes to these very same topics.
In short, those who keep an eye on digital are those who are best able to weather this period of recovery and extend it into one of future success.
HotelExecutive retains the copyright to the articles published in the Hotel Business Review. Articles cannot be republished without prior written consent by HotelExecutive.