Leverage the Power of an Integrated Revenue Strategysm to Recover Faster
By Trevor Stuart-Hill President & Founder, Revenue Matters | October 11, 2020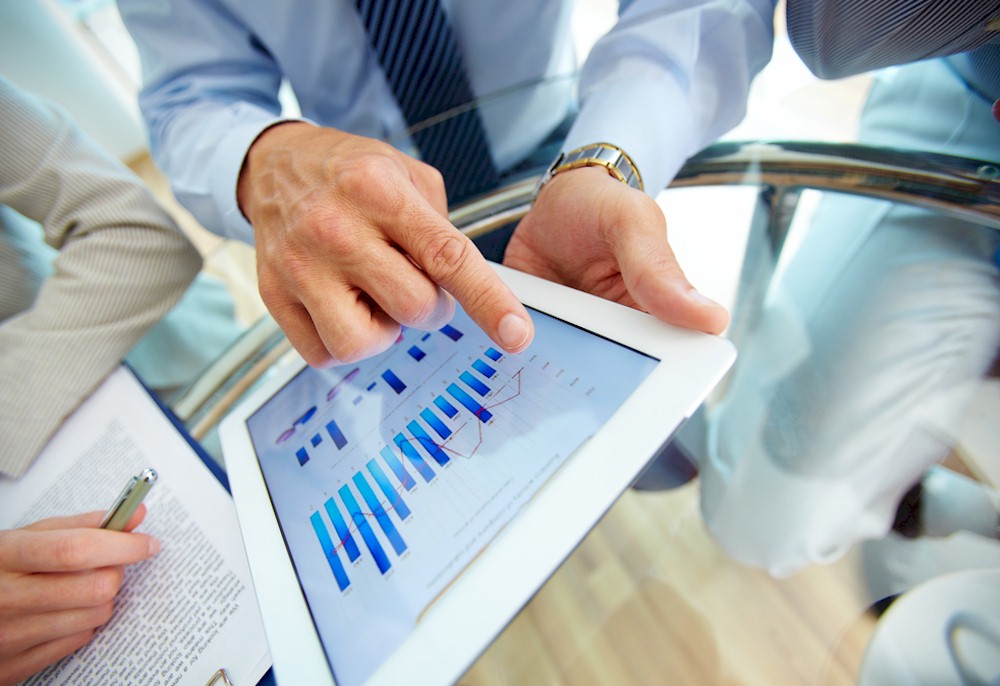 This article was co-authored by William Perry Jr., Director of Revenue Strategies, Revenue Matters
Over time, the disciplines of Revenue Management, Marketing, and Distribution have evolved with the enhancement of technology, changes in philosophical outlooks, and different business strategies.
Furthermore, complicated intra-company dynamics and need for specialization have created an environment where revenue management and distribution often operate in one silo, while sales and marketing operate in another, thus creating hurdles that slow a hotel's responsiveness to rapidly changing market conditions.
While communications have improved with regular revenue strategy meetings, the various disciplines that make up a hotel sales effort are still fragmented and often report to different leaders on local, regional and corporate levels, often having different objectives. Hotel operators and owners can improve efficiencies and revenue performance through a practice we call Integrated Revenue Strategysm. This aligns the core disciplines of Revenue Management, Marketing, and Distribution to optimize performance, streamline market responses, and deliver highly competitive results even during periods of intense market volatility.
Revenue Management
Remember the days of the "Fade Rates?" During the eighties and into the early nineties, full-service hotels usually had a large blackboard in their reservations office with a calendar grid showing the lowest rate a reservation agent could sell for a specific date. When a prospect called to book a room, the reservation agent would quote the "Rack" or published rate for a specific date unless the potential guest balked at the price. If the customer objected to a rate, the agent would start decreasing or "fading" to a lower rate until they reached the authorized fade rate or floor price.
This back and forth negotiation usually yielded a booking, and it was a common practice in selling transient rooms, before the Internet. In those days, the reservation department usually reported to the front office manager and the function of selling guest rooms was in the realm of hotel operations. In many ways, it was a simpler time because online travel agencies (OTAs) and complex distribution systems had not entered the scene, guests could not comparison shop with the touch of a few key strokes, and selling reservations was more of a customer service duty than a strategic sales effort, aided by the art of persuasion.
In the early 1990s, hotels started transforming Reservation Managers into Revenue Managers and the responsibility of selling rooms slowly shifted from operations to the sales department. Reporting relationships also changed as Revenue Managers reported directly to the Director of Sales. Early practitioners of revenue management forecasted demand, set Best Available Rate (BAR) prices, and manipulated minimum length of stay restrictions to mold incoming demand into profitable stay patterns for the hotel. More importantly, the practice of rate fading began to vanish, along with the rate board, and hotels entered the era of Rational Pricing.
As the discipline started to evolve further, many corporate offices soon realized that the Director of Sales, who was bonused based on volume business (such as group and negotiated contracts), often found themself in conflict with the data driven revenue managers who would favor business based solely on Revenue Per Available Room (RevPAR) contribution rather than other factors. The true reality would lie somewhere in between, but the perception of conflicts created changes in reporting structures, as many revenue managers were further elevated to directors and started reporting directly to the hotel General Manager.
The newly minted Revenue Managers were often given the authority to veto group or negotiated business based purely on the data. At some properties, the Director of Revenue Management became a member of the hotel's executive committee.
In time, the position of revenue management evolved from a job of simply pushing buttons, distributing reports, producing forecasts, and making retail price recommendations to a strategic role which required an understanding of total hotel profitability, communicating advanced data analytics, facilitating and leading strategic sales planning meetings, collaborating with owners and asset managers, and maintaining a deep knowledge of distribution channels and continuously changing technology, all while optimizing revenue potential. Today, more than ever, the role of the Revenue Strategist is one of art and science, and relies on facts and communication to drive performance.
A dynamic selling cycle begins with Demand Planning, a concept borrowed from supply-chain management, but easily adaptable to hotels. Demand Planning is a process that enables the hotel to develop a day-by-day forecast for determining market demand from various sources. For example, intuitively, we can assume that most suburban hotels will run less than 30% occupancy on the third Sunday of December (some might call these never fill dates).
Conversely, it is also commonly assumed that most U.S. beach and resort destinations will sell out on the Friday of Independence Day Weekend. Therefore, if we know about demand on these two days, with a little effort using city-wide event calendars, historical business records (occupancy and revenue), special event dates, competitive pricing shops and other publicly available information, we could make good assumptions about demand on the other 363 days of the year, even without sophisticated systems or complex algorithms.
Therefore, the Revenue Strategist is charged with communicating and coordinating the formation of long-term forecasts for identifying ebbs and flows in a hotel's top-line demand projections. The forecast serves as a critical tool in the foundation of developing a marketing and distribution strategy that stimulates new demand while enriching existing demand.
It is easy to see how the role of Revenue Management now needs to expand to factor in the disciplines of Marketing and Distribution. Marketing helps us sell the right product by creating consumer desire, Distribution aids us in selling it to the right customer through the right channel, and Revenue Management supports us in selling it at the right price and the right time based on forecasted market demand.
Marketing
In basic terms, marketing is generally defined as the business of promoting or selling products and services. A couple of decades ago that basically meant advertising for hotels, or public relations for luxury properties. Messaging was controlled by the sales and marketing team and it was in a form of one-way communication from the hotel to the prospective consumer.
Ad agencies helped hotels produce glossy brochures with beautiful images of models drinking umbrella cocktails by the pool, and carefully staged guest rooms showcasing a property's least worn rooms with the best views. In those days, it was easy to follow a prescribed tick-the-box checklist of how to market a hotel, and most major chains had workbooks on what to do to successfully promote a property-this was Marketing 101.
Today, of course, the world has changed and thanks to social media and influencers, a hotel can be a smashing success or a dismal failure by a single well-executed visit or a poorly managed stay of a content creator who has thousands, if not millions, of followers. Gone are those marketing workbooks and spreadsheets, that gave even the novice marketeer a general direction of what to do to promote their hotel.
There are at least 100 social media websites, and what is hot today may be gone tomorrow. Remember, Tom? He used to welcome you to MySpace when you signed up. MySpace, by the way, is still an active site. In addition to free social media feeds, Directors of Sales and General Managers are frequently bombarded with conference calls and offers to participate in promotions on OTA websites and via social media advertising. Of course, what works for one hotel may not work for another based on a market's demographics and the chosen platforms.
A revenue strategy team needs to fully understand its customer base and know where they engage online. For example, different social media platforms are popular with different age groups. LinkedIn is professionally focused and most popular with U.S. adults between the age of 25-49, whereas Facebook is more evenly spread with 75% of Americans between the age of 18-49. It is estimated that TikTok's following is between the ages of 18-24 years old. Therefore, as an example, a hotel focused on business travelers may want to concentrate their efforts on LinkedIn, whereas a hotel catering to the "Creative Class" (designers, architects, artists etc.) may emphasis Instagram.
A property should not rule out TikTok, which might focus on creative content for teens-think of destination resorts and how the younger members of the family might be influential in persuading their parents, or grandparents, when choosing a leisure destination. While these are just examples, they illustrate the point that one platform does not completely cover all demographics, and a hotel's approach to marketing (and promotion) should not be uniform on all media.
Hotels don't need big budgets either, but they do need consistency and lots of creativity. Consider the Clubhouse Inn and Suites in Topeka, Kansas. This is an independent suburban hotel that recently posted a story about a local woman that stays at the hotel to enjoy the pool. Nothing unusual about that, except the woman is into cosplay and likes to wear mermaid fins to swim, which often piques the curiosity of in-house guests and makes for interesting posts on Facebook and Instagram.
The Tourist Hotel (@touristwelcome), located in North Adams, Massachusetts, has a witty-retro Instagram profile that is creative and designed for the guest to imagine themselves in the picture. The Tourist's profile also has personality and makes you want to spend a weekend hanging out with the hotel staff, because it feels creative, fun, and relaxing. What is more important is that the images stimulate engagement from guests who often post comments and share their experiences at the property. The goal of all social media is to create engagement-that is how you know you're winning.
For TikTok followers, a Dallas creator showcased the hotel's recent pop-up State Fair. Due to COVID-19, the Texas State Fair was cancelled, so the hotel created a pop-event open to the public for $10 per ticket and sold carnival food with some entertainment. The music soundtrack and video quality on the TikTok posts easily inspired viewers to check out the scene.
While these sites can be entertaining, it is important to remember the primary business goal is to build and enhance demand. Creative marketing can drive self-generated demand for a hotel and deliver business on off peak days by filling voids in hotel occupancy. However, great marketing can also enhance revenue by giving a hotel the ability to drive higher rate during periods of high demand. In other words, marketing's value-add is helping a guest justify paying 10-15% more in rate because of an emotional connection. The effort is worth it since incremental increases in rate go directly to the bottom line. Effective marketers plan and reforecast demand at least one year out and on a regular basis, and they know when to focus on occupancy and when to focus on rate.
It is important not to forget nor neglect crowd-sourced review sites like Yelp or TripAdvisor. It is critical to monitor these sites daily and respond quickly to guest feedback, both positive and negative. Consumers do read reviews and they try to understand guest experiences, but more importantly how a hotel responds to poor service issues. Plus, some competitors will stalk these social sites and use your weaknesses against you in their sales efforts to solicit groups and volume accounts or a favorable rate.
Another important tool in marketing is Customer Relationship Management (CRM), which helps a property understand its core customers. Some property management systems (PMS) do a great job at collecting CRM data like mailing addresses, email addresses, birth and anniversary dates, stay history, and more importantly, general customer preferences. Asking the right questions and having the ability to mine the data can provide revenue teams with valuable insights into who the hotel's top performing customers are and provide clues on how to connect with them on a deeper level.
Utilizing this personalized marketing data to target guest communications and communicate on a one-to-one basis strengthens loyalty and ultimately results in greater direct bookings. For example, targeting an offer to past guests and prospects in a specific geographic drive or fly market will let the guest know that you know who they are as an individual by providing relevant information rather than flooding a consumer's email inbox with mass-produced communication.
Earlier we discussed the importance Revenue Management plays in understanding and outlining market demand, answering questions about when to drive occupancy and when to drive rate. As illustrated, great marketing campaigns can help a hotel fill voids in occupancy by creating demand during off peak periods and driving even higher rates during periods of high demand by making emotional connections with guests. The third element is Distribution, which is how we get the product to the customer, or in the case of a lodging operation, how a guest finds and books our property.
Distribution
Not so long ago, hotel distribution was comprised of three simple channels: direct calls to the hotel, calls to a central call center, and a teletype machine that received Global Distribution System (GDS) bookings from travel agencies. Today, distribution channels are so complex and intra-connected that the task of channel management is quickly evolving into its own specialized discipline. Those original channels still exist in one form or another, but it is now estimated that there are over 400 online travel agency (OTA) sites that sell reservations in multiple languages and different currencies.
Revenue teams sometimes struggle to understand what rates and availability are being pulled directly from a hotel's Central Reservations System (CRS) versus those pulled from onward distribution channels. Onward distribution is when one website pulls rates and availability from another website. For example, Priceline sometimes procures rates and inventory from its sister website, Booking.com, and promotes the hotel on its own website. Other distributors may rely on Bed Banks such as HotelBeds or even a traditional wholesaler to populate "their" online inventory. A hotel may never contract or even contact onward distribution sites, but their rates and availability are being sold on that website. It is important to remember this issue when deciding to turn a particular channel on or off.
Aside from the sheer volume of OTAs, there are additional layers of complexity regarding net and gross rates, varying commission rates, hotel payment collect versus OTA payment collect, and the ongoing chore of consistently maintaining rate parity among all channels. Commission rates can even vary on the same channels, depending on the product being sold. In addition to keeping rates and inventory updated across all channels, either directly or through channel management software, revenue teams need to also ensure content information (such as images and other static data) is correct and updated as changes occur.
The large OTAs now offer the ability to create different pricing strategies and promotions based on the consumer booking platform, such as mobile versus desktop or a guest's geographical location. This means a guest making a reservation on their mobile app could find a different rate than a guest booking via computer. Additionally, different pricing strategies can also be developed based on the location where the guest is booking their reservation.
The combinations of pricing strategies are endless and are no longer as simple as setting length of stay restrictions on different BAR prices. Well-administered revenue management systems may do a good job at helping set baseline pricing based on market demand, but human engagement is needed in determining additional discounts for OTA promotions like frequent user programs (Booking.com Genius or Expedia Members), platform promotions (mobile versus desktop), or other layered discounts. All these factors need to be considered when setting prices on multiple dimensions.
Revenue management teams need to review production reports on a regular basis and understand where reservations are coming from. Teams should have a basic understanding of why some sites produce better than others-is it due to the audience, promotional discounts, or possibly how a hotel is ranked on a specific site. These are just some of the questions that teams need to consider when reviewing their overall revenue strategy.
Integrated Revenue Strategysm
We have now examined the three key pillars of an Integrated Revenue Strategysm, and, as illustrated, performing only one of these three very well can have a strong effect on a hotel's top line. However, all three disciplines are equally important. If we do not understand demand, how can we price the hotel? If we do not market our product, who will know what we have to offer? If we are not correctly positioned in distribution channels, how will guests find and book us?
The secret is to have clearly defined goals for everyone that contribute to the desired outcome, such as increasing occupancy, driving rate, attracting a certain market segment or shifting channel mix, for example. The more specific the better. Many operators make the mistake of providing general guidance such as "increase revenue." While increased revenue may be the ultimate objective, it is simply a by-product of certain actions. In the absence of a well-executed integrated revenue strategy, talented individuals will do what they do best, and will create inefficiencies in the process.
The concept of an integrated revenue strategy takes the best from each discipline and combines them into one powerful force. By closely aligning the efforts of specialists and practitioners in each area toward common goals, it has been proven that properties can generate superior results, even during challenging times.
HotelExecutive retains the copyright to the articles published in the Hotel Business Review. Articles cannot be republished without prior written consent by HotelExecutive.