The Art of Covert Hospitality in a Covid World
By Yatish Nathraj Hotel Broker, HTL Hospitality Advisors | October 25, 2020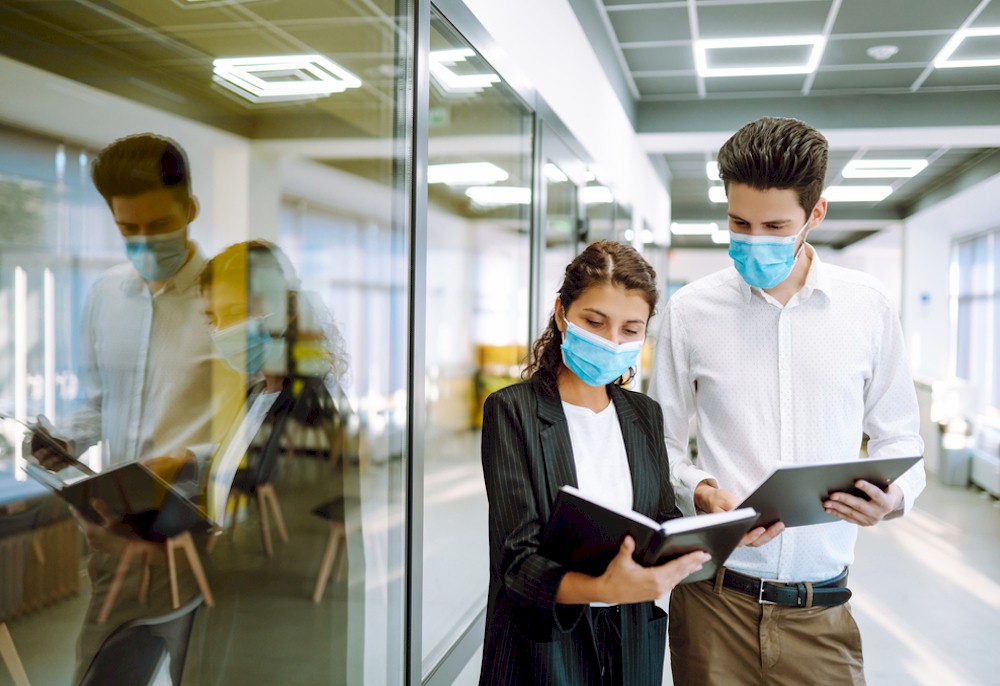 As the hotel industry struggles to adapt to the post COVID-19 business environment, we must rebuild the hospitality industry, from the ground-up. We must reevaluate every system. Guests are apprehensive to touch hotel door handles and even pens to sign their names at registration for the fear of getting sick.
Franchisors like Marriott and Hilton will have to work with vendors to create safer hotel environments for guests. Vendors like Ecolab will need to come up with cleaning solutions that help kill viruses in the air. Air-conditioning manufacturers will need to invent solutions to retrofit central a/c units to kill the virus instead of spreading it. There is plenty of work to get the hospitality industry back on its feet but no money to do it with. Many hotel executives and owners wonder what we do with our empty rooms now?
Up to this point, many initiatives have been put in motion to try to save the hotel industry from collapse. PPP loans helped many in the hospitality industry keep their doors opened. With the nation on the brink of a depression, hospitality leaders rallied to push for political support on CMBS forbearance. California came out with the RoomKey project initiative, where hotel owners would lease or sell their properties to the government.
Others were lucky to sell their hotel to a multifamily developer to convert it into housing. Vegas marketed their hotel rooms as office space with room service, for the thousands that now found themselves working remotely; from home.
Still, we are struggling as an industry to fill guest rooms because we have not changed any of our systems to reassure guests of their safety. They need to know they have a safe environment to stay in with reduced human interaction and touchless access because they fear getting sick.
Property owners have been making a lot of changes since the pandemic started. Some properties have stayed open, others have closed permanently. States were offering to buy certain hotels and motels to convert into housing, but many local governments opposed the conversions because it was for newer, developed hotels in convention and tourism districts.
As owners and executives scramble to save what cash on hand is left, the government struggled to approve another stimulus; forbearance notices are coming due. Lenders are ready to start selling notes on the secondary markets and even foreclose on borrowers.
Hotel owners need to be more politically active, there are plenty of older motels and hotels in the system that are zoned for multifamily and mixed-use. These are older hotels and motels that are obsolete and need to be replaced because they don't meet current Americans with Disability Act, or fire and safety standards. If these properties are redeveloped or converted, it will reduce the overall hotel rooms inventory in the marketplace. What is preventing cities from converting more hotels and motels into multifamily, if we have a housing shortage?
Occupancy Tax Dollars are a very large contributor to city income. Many municipalities are worried if they let too many motels and hotels convert, they will lose out on future revenue. But as microeconomics teaches us, as supply reduces and demand stays constant there will be a new adjusted price. This will make up for lost tax dollars at a faster rate.
As the pandemic rages on, many of us in the hospitality industry wonder where our livelihoods have gone. We have worked so hard for this moment in life and have come so far for something as small as a virus just to stop all the wonderful moments we were creating in people's lives. From a family experiencing their first vacation together; to a marriage at a beachfront hotel; all these events have been stripped away from us. Socializing with friends at a restaurant has become a luxury of the past. Hosting a family reunion at a hotel is not something guests are not willing to risk. They're not sure about the cleanliness and safety standards, policies and procedures. We, as an industry, have a responsibility to reassure guests that we are providing real scientific solutions to help make their stay safer.
There are a few problems with our industry and if we don't fix them now, we will be replaced. We face the problem of wanting to interact with the guest, our industry has a cultural mindset that guest interaction is important to success. But we need to change that mindset to the right guest interaction is important to success. Guests want to spend more time interacting with their friends and family, not with staff.
The buffet breakfast is a disaster waiting to happen, from foodborne illnesses, to outside contamination not including the waste. Our HVAC and PTAC filtration systems and recirculation will need to be retrofitted to kill or filter viruses and bacteria in the air since there is scientific proof that air conditioners spread it. Many soft goods in restaurant and hotel rooms will have to change permanently to prevent the spread and life cycle of viruses and bacteria. The front desk check in process is a very unnecessary reason for a guest to interact with hotel staff, it's a lengthy process and no one likes it.
The industry must tackle the biggest known problem with central air-condition units spreading diseases and viruses. HVAC manufacturers like Amana or GE need to create better filters that are scientifically proven to reduce viruses and bacterial particles per thousand to ensure patrons a safer environment while dining. HVAC systems that don't only push air around but also cleans, filters and recirculates clean air for guests to breathe. The airline industry has already installed ultraviolet lights and cabin filtration devices that kill viruses. The hotel and restaurant industry need to implement their own solutions.
We don't need to redevelop scientific methods; we need to start using vendors that know how to provide solutions to the current problem. For example, industry leaders, Universal Laboratories, already provide central air-condition units solutioned to hospitals. They may already have the research necessary to develop a better central air-condition unit that reduces viruses and bacteria in the air.
Guests are becoming more conscious of their surroundings; the hospitality industry needs to adapt and understand the new ways of making guests comfortable enough to visit our establishment. Our industry needs to come up with scientific solutions to the problems we are facing today. Implementing solutions Like (UL)Universal laboratories standards will help satisfy some of the issues and questions many guests have about our standard business practices when it comes to biological contaminations. We must fight the pandemic with science. Research and development are expensive, but this is where the industry needs to come together and split the costs from the franchisors, vendors and owners.
The hotel industry is stuck in a catch-22 with buffet breakfasts. Guests love unlimited food, but it's a disaster when it comes to cross contamination and food borne illnesses. The airline industry is already skilled in adapting food service in a way that limits bacterial and viral contaminations. The hotel industry could benefit from the procedures and methods they have in place. Offering our guests a single box of cold or hot breakfast, lunch, and or dinner options. For the buffet style breakfast this is not a permanent solution, but at least you still offer your guest breakfast and if you get a vendor that gives you this option at a reduced cost; you make be able to offer you guests more than one.
Front desk areas could be converted into a socially distanced bar, so guests will be able to enjoy a refreshing beverage while checking in and maybe order some food. The automation of the front desk check in process needed to have happened five years ago, but unfortunately even with social distancing many in the hotel industry still want to force guests to interact with a physical person. Automating the process will reduce errors, increase security, and help reduce the overall labor cost.
If we look at current technology being used in society, it's as simple as installing an Apple iPad with FaceTime and a live hotel staff at the front desk 24 hours a day. The front desk area will have multiple cameras and a house phone with Siri voice command. For the cash intensive business there are money collecting machines that validate bills and store them like an ATM. Apple Pay and cash apps have become very commonplace to use as payments. These touchless options are preferred by today's generation of hotel guests.
The front desk check in process is not only about guest interacting, but it's about providing the guest with much needed information about the property and the surrounding area. This area could have multiple TV's screens talking about the guest amenities the property has to offer and another with local attractions, restaurants and surrounding businesses. The restaurant industry has adapted to using QR Codes for menus the hotel industry can use this technology to change their in-house guest directory to a digital format.
The front desk area can include a back of the house door that lets staff come out to assist guests that need it just like the airline industry has when guests need help at baggage check in. We need to refocus on helping guests enjoy their stay by providing more amenities and better cleaning standards. The staff in this department will be better utilized by providing these extra amenities and cleaning standards on demand without raising much operational cost. Providing a digital property map and information through text helps guests stay informed about the property. This is a great way to provide the guest with a phone number to get a hold of staff if needed.
Many guests still remember the NBC Dateline episode of the hotel housekeeper cleaning the cup with a dirty toilet rag. The housekeeping division needs to become not only digital, but also accountable. Each room needs to have a checklist of cleaning standards that housekeepers sign their name too as a digital letter to the guest. The best checklists remind staff of how to clean and what to clean. It also provides a description of what products and solutions to use. Remember your staff are the first line of defense and marketing. Better cleaning standards will reassure employees who will in return be able to reassure the guest of the improved cleaning standards of the property.
It seems that there is no light at the end of this tunnel, even with social distancing measures in place. As the government closes towns and counties because of increased virus numbers, only to reopen and close again has become a normal frustrating cycle for many. We need a more practical approach to the solution. We cannot open the same way every time and expect different results. Each industry must develop standard procedures and policies for safety and cleanliness, this will speed up the economic recovery, we cannot expect the government to solve our business problems.
Implementing the strategies, gradually during these frustrating cycles of closures and openings, will help the industry be better prepared to accommodate ever changing health concerns. We cannot afford to wait for the coronavirus infection to go away. Dr. Anthony Fauci, MD has already stressed that social distancing measures need to remain in place after a vaccine is developed. Some restrictions will likely remain in place, and our main duty is to protect and serve our guests, so they will feel safe to return to work trips, to hosting celebrations, and to leisure travel. We have the ability to provide guests with a familiar home away from home; where they can relax in safety and security.
https://wwwnc.cdc.gov/eid/article/26/7/20-0764_article
https://www.cdc.gov/media/releases/2020/s0522-cdc-updates-covid-transmission.html
https://www.cdc.gov/coronavirus/2019-ncov/prevent-getting-sick/cleaning-disinfection.html
HotelExecutive retains the copyright to the articles published in the Hotel Business Review. Articles cannot be republished without prior written consent by HotelExecutive.