3 Considerations for Designing a Healthy Guestroom without Breaking the Bank
A quick look at how to make your hotel guests feel comfortable and safe on a tight operational budget now and in a post-pandemic world.
By Adrienne Scribner Principal, Managing Director of Washington, DC Office, Baskervill | November 08, 2020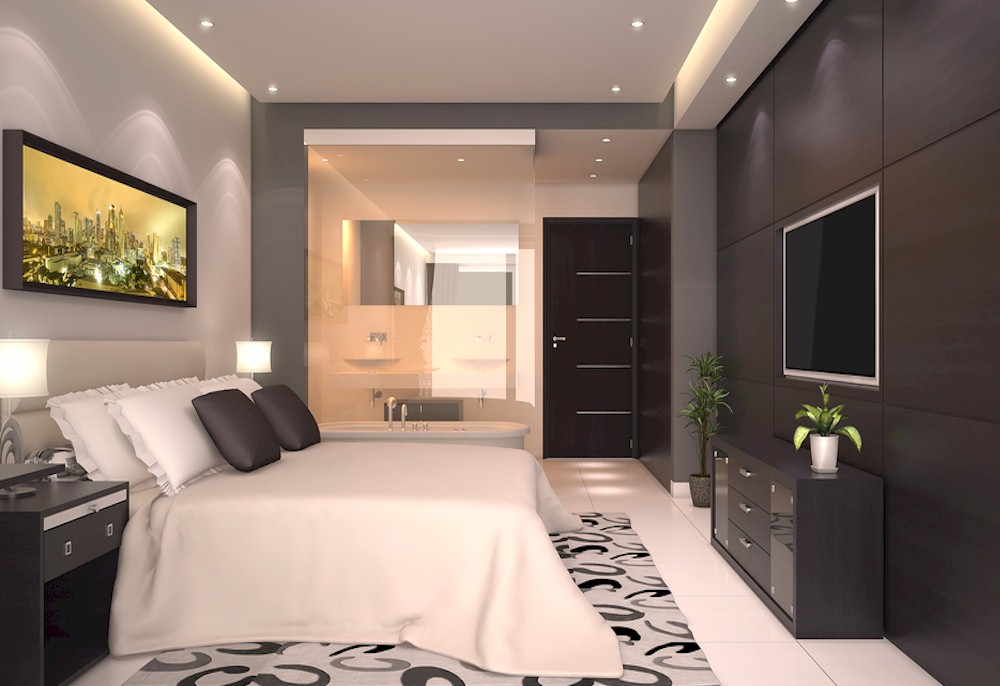 COVID-19 has changed the way we think about travel, hotel stays, and conferences. Over the last 10 years we have seen changes in hotel rooms centered around sustainability. Hotels have become more environmentally friendly operating under a reduce, reuse, recycle mindset. COVID-19 has turned this upside down.
Now, with COVID, the average guest wants everything new and hermetically sealed and sanitized – the highest level of clean. All these new items plus the additional cleaning protocols needed cost operators additional funds. Money that was not budgeted, nor part of their hotel's operational overhead, at a time when RevPAR and occupancy are at the lowest. Here are three easy to implement recommendations that not only contribute to cost savings in the long run, but give guests control and ability to keep their environment safe, all while not breaking the bank.
Guests are Cleaning for their Own Peace of Mind
Even before the pandemic, guests were hesitant about the cleanliness of their room. Now, with COVID-19 in our lives, they're less confident than ever before. We've watched television news documentaries where they implement black light scans to show all of the germs remaining after housekeeping completed their work.
There was even an article from USA Today early in the pandemic – Coronavirus can live on surfaces for hours or days: Here's how to sanitize your hotel room – that recommended guests bring their own Lysol® spray and Clorox® wipes supplies to give their room one more wipe down. The bottom line: people are reluctant to trust their rooms are fully clean, and they'll take the responsibility into their own hands to give themselves peace of mind. In the short term this works; in the long term it will have a dramatic effect on the life expectancy of the hotels' furniture and finishes and is not a recommended solution.
Safely Give Guests Cleaning Control
So, how can we solve for this while helping guests feel safe and comfortable in their hotel room? Every major hotelier has developed a standard cleaning protocol: there's Hilton's CleanStay, IHG's Clean-Promise, Marriott's Commitment to Clean, and many more. These programs have been developed in partnership with various cleaning vendors including Lysol, EcoLab, and Diversey. There is an increased sensitivity to dirt and staining on all fronts so "field failures" in cleaning are even more important today.
One cost-effective way to protect surfaces against harsh cleaners is to provide guests with the appropriate cleaning wipes, mask, and gloves when they check in to the hotel in a small package – similar to a coffee amenity. This way, the hotel can control the products that are used on their casegoods, vinyl upholstery, light switches, and granite/solid surfaces while giving guests peace of mind and the ability to wipe down those high-touch areas just one more time. And while, normally, this could be kept in the room, over the last 7 months miscellaneous amenity items (think: paper, pen, coffee) have been removed.
With many different cleaning solution options on the market, deciding which is best for your hotel can feel daunting. Thankfully, the Environmental Protection Agency (EPA) offers a great resource called the List "N" Tool that contains information about COVID-19 killing cleaners. Keep in mind, when choosing a wipe type, the selection needs to contain Isopropyl alcohol; the one universal disinfectant that appears to be the most furniture and fabric friendly.
Protecting your fabric is the best way to reduce furniture damage and cut down on long-term replacement costs. Applied Textiles, creator of the fabric protector Alta™, has done extensive testing on cleaners used on their Alta™ product with their subsidiary Applied Lab. Applied Lab can measure the ability of polyurethane to withstand extreme temperatures and humidity for a pre-determined time frame.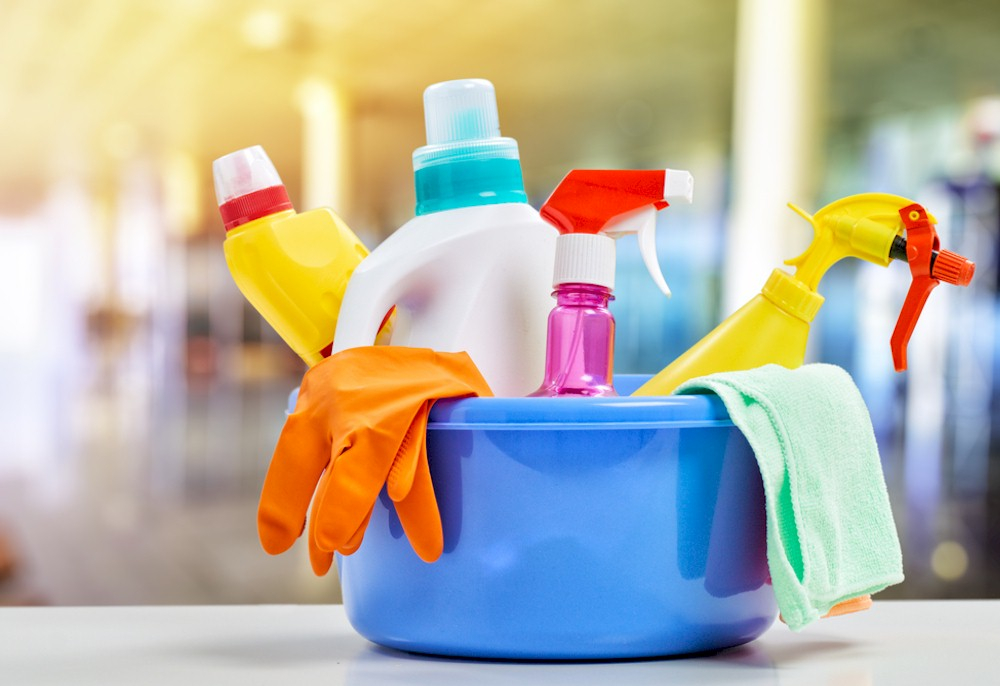 The general understanding is that a fabric that lasts three weeks in the test chamber is appropriate for residential use, while one that lasts five weeks is a viable selection for commercial installation under typical use. What this doesn't account for? How the use of bleach and other cleaners can break down the surface of the material. When they do add cleaner to the "jungle test" the polyurethane layer on the fabric deteriorates faster.
The main issue with Clorox® wipes that most guests bring on their own and utilize on every surface. The bleach in the wipe accelerates the breakdown of the phthalates (the plasticizers that make the vinyl chair fabric nice and soft), which cause the fabric to become brittle and break down sooner. The result? A cracked fabric failure, creating unhappy guests and added replacement expenses for ownership groups. The failure happens long before they are budgeted for their next renovation, and then the property is trying to find the "same" chair to match their guestrooms design. The end result is a variety of chairs and inconsistency of product within the rooms.
A safer alternative to give your guests are CaviWipe XL towelettes, approved by the EPA for killing COVID-19. As a best practice, always test cleaning alternatives first on an inconspicuous area of each piece and follow the guidelines supplied by the fabric or material manufacturer – not just the Alta™ specifications (if you've treated your furniture with it). Before distributing to guests, consider outlining specifically what surfaces the wipes are appropriate for within your specific hotel room.
Cleaning Supply Safety
Another area of concern is keeping the hotel housekeeping staff safe from harmful toxins. The US Department of Labor's Occupational Safety and Health Administration (OSHS) has guidelines in place to protect employees. The reactive nature of chemicals very and play a role in what chemicals are used for daily cleaning. When chemical reactions are not managed, they can have horrible consequences, such as toxic fumes that can have long term effects.
For example, when bleach is mixed with ammonia, two commonly used cleaning supplies, chloramines are produced. Chloramines or chlorine gas can cause chest pain, coughing, and tearing. Bleach mixed with any of the following chemicals can create problems: ammonia, vinegar, rubbing alcohol, and over exposure to these combined chemicals can be toxic to cleaning staff, causing work-related Asthma and other illnesses. Another reason why guests need to think before using their cleaners from home.
Eliminate the TV Remote
One of the most high-touch objects in any hotel room is the television remote. Those tiny buttons and crevices are hard to clean even with a towelette. Not to mention spraying the remote can damage the controller over time, sometimes making it non-operational. Most hotels have a television system that delivers the entertainment content package to the hotel room. Enseo has developed EnesoCONNECT, where guests can instantly scan a QR code on the TV screen allowing them to use their smartphones to control their TV experience.
If a hotel already has the Enseo system, the cost of implementing this component is minimal in relation to the monthly cost per key of the system. The overall touchless remote program is part of the themed integration of the TV and can be pushed from the Enseo cloud into the existing system. It also allows the guest to make the choice between using their own device or the television remote provided. This technology has been available from Enseo for a good bit of time, but with some resistance to change, hotels have not paid for this technology due to lack of general interest from guests.
Add Keyless Check-In
The final suggestion is to provide keyless check-in. This was on the horizon long before COVID-19 and was moving forward with most hotel operators. In fact, most renovations Baskervill has completed in the last two years have installed the new VingCard RFID electronic lock systems as part of the property improvement plans. This allows guests to digitally check-in and use their virtual key during their stay, all from their phones, reducing their interactions with others and increasing peace of mind.
Moving Forward
As hotel designers, owners, and operators adapt to evolving requirements from jurisdictions, protocols from hoteliers, and the enhanced expectation of guests and staff alike in our pandemic and post-pandemic world, these suggestions offer a budget-friendly starting point. Our goal is always to design in the best interests and safety of the guests, staff, and hotel now and into the future.
Special thanks to Brad Bush, Chief Commercial Officer at Enseo, and Jerrod Ehlich, Director of Business Development at Applied Textiles for their time and clarification of facts for this article.
HotelExecutive retains the copyright to the articles published in the Hotel Business Review. Articles cannot be republished without prior written consent by HotelExecutive.