What is in a (Domain) Name? The Importance of Consumer Perception
By Maureen Beacom Gorman Partner, Marshall, Gerstein & Borun LLP | November 2020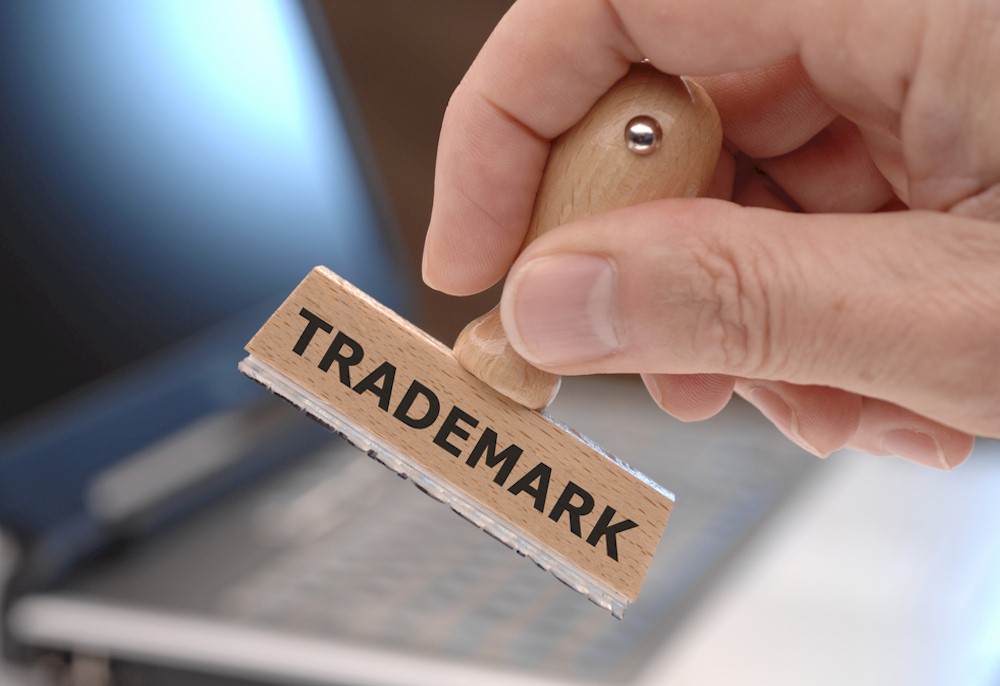 Co-authored by Jeremy Kriegel, Partner, & Kelley Gordon, Associate, Marshall, Gerstein & Borun LLP
On June 30, 2020, the Supreme Court, in the last opinion written by the late Justice Ginsberg, ruled that Booking.com, a generic ".com" term familiar to many in the leisure and business travel industry, could function as a trademark if consumers of internet/online hotel reservation services recognize the mark as an indication of the source for such services. United States Patent and Trademark Office, et al., v. Booking.com B. V., 591 US ___ (2020).
The Supreme Court rejected the United States Patent & Trademark Office (USPTO) position that generic.com terms intrinsically fail to function as a trademark. Rather, the Court held that generic.com terms by their very nature only could pertain to one specific domain name holder at a time. As a unique identifier of a specific domain name holder, consumers can perceive the generic.com term to indicate a single source.
All trademarks fall somewhere along a spectrum of distinctiveness, with weak generic marks at one end and strong fanciful marks at the other. Consumers typically view marks closer to the generic end of the spectrum as weak since they do not have as much (or any) protectability or source identifying recognition as those marks that qualify as suggestive, arbitrary or fanciful. On the other hand, consumers view suggestive, arbitrary or fanciful marks as strong marks since they are more likely to create an association in the mind of the consumer as a unique source identifier for the affiliated goods or services.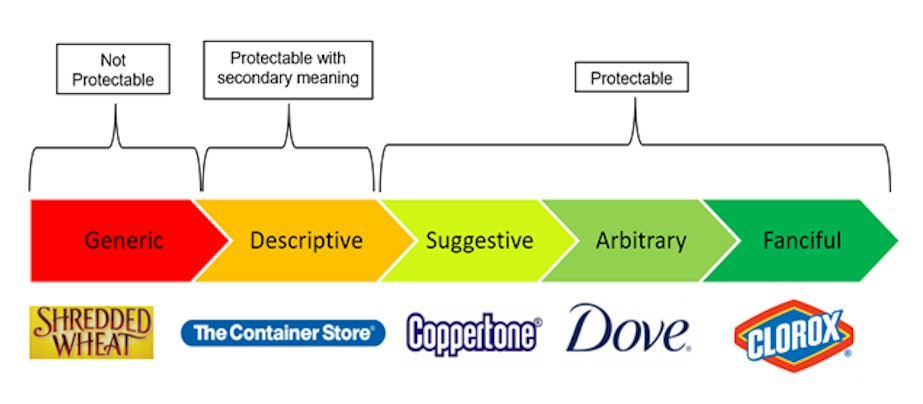 Generic marks are not entitled to protections of federal trademark registrations because they do not function as an identifier of a particular source or a single provider of goods or services. In other words, a generic mark and the product or service with which it is used is one and the same (i.e. a company naming a line of hotels as Hotel, or a winery naming their wine, Wine). One might hear of brands that have been subject to "genericization," where consumers use the trademark interchangeably in reference to other brands for the same products or services and lose recognition as a trademark for a singular source – such was the case with Aspirin, Escalator and Thermos.
Courts have long been clear that the closer consumers consider a mark generic, the less likely the mark will be able to obtain, or keep, trademark protection. This is due in part to the mark's failure to function as a source identifier to consumers, but also to protect competition. Using a generic term to describe the very good or service provided under the mark would unnecessarily prevent competitors from accurately identifying their offerings. For example, if a company was able to obtain a federal trademark registration for "Hotel" in connection with hotel services, future applicants that sought registration for marks containing the term "hotel" as part of the applied-for mark in connection with hotel services could ostensibly be refused protection based on the prior registration for "Hotel" alone.