How to Apply the Best Healthcare Design Principles to Hotel Guestrooms
By Adrienne Scribner Principal, Managing Director of Washington, DC Office, Baskervill | February 07, 2021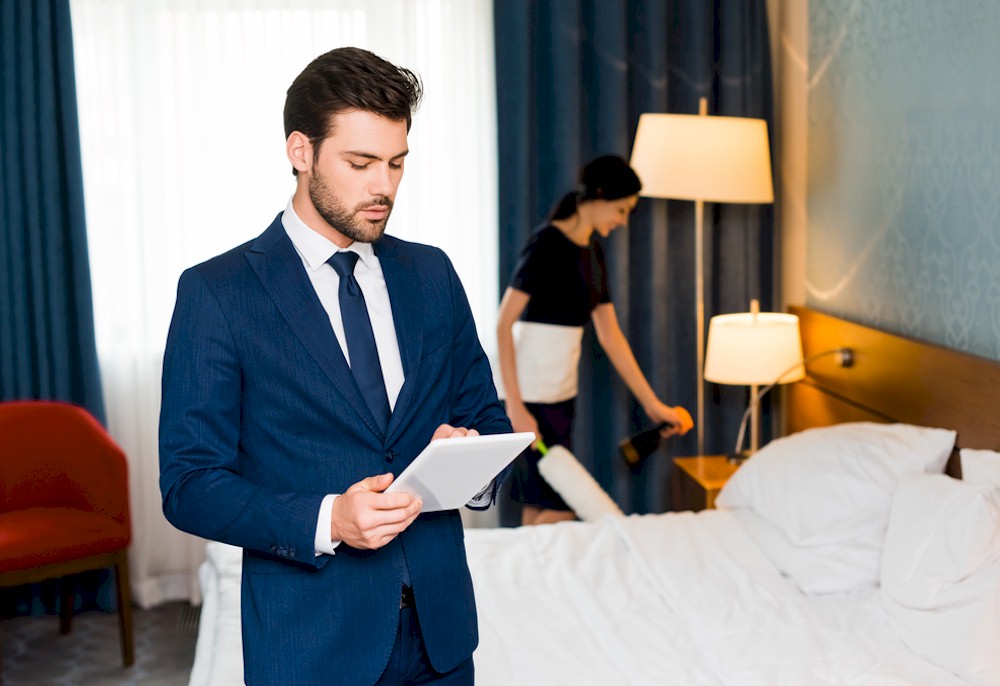 We've all learned a lot more about what it means for something to be "clean" over the last several months. When we're talking about spaces, there are three levels of environmental cleaning: clean, sanitize and disinfect. The first level is "clean."
Clean is best described as cleaning with soap and water to remove germs, dirt and impurities from surfaces, and requires a specific amount of contact with the surface and dwell time for the cleaning agents. Each product is different. Another important fact: surfaces must be cleaned before they can be sanitized or disinfected, adding another level of complexity to the issue. It is important to keep this concept in mind since the level of clean that people feel comfortable with has changed over the course of the pandemic.
The amount of cleaning and the type of cleaning products used has changed – and will likely continue to change. That's why it's so important for the industry to keep in mind that furniture, finishes and equipment need to be designed to hold up to more rigorous cleaning policies. Healthcare designers have always had this in mind when considering furniture and the overall design of their spaces. Here are some key healthcare-related ideas to think about when crafting your next design or specifications package.
Casework
One of the easiest ways to implement healthcare design strategies into guestrooms is in using cleanable materials for casework. The Center for Disease Control (CDC)'s Best Practices for Environmental Cleaning in Healthcare Facilities outlines ideal characteristics of finishes, furnishings, and other shared surfaces. They recommend selecting materials that are cleanable and can withstand repeated cleaning, avoiding porous surfaces such as cotton, wood, nylon, and porous plastics such as polypropylene where microbes can more easily live. When designing or choosing casework for guestrooms it is ideal to select laminate, stone or glass tops. Depending on your budget; one of these will be suitable for your project.
Additionally, consider laminate placed under the glass for an upgraded look. This solution also provides a secondary means of protection if the glass breaks and there isn't enough time to replace the glass before the next guest checks in. We also highly recommend a polished pencil edge for the glass to protect against any sharp edges that might create a hazard point for a guest or small child. If you want a clear glass look, make sure you specify clear glass verses low iron glass. Low iron glass has a green cast to it, which is acceptable if that is your objective. Likewise, all glass in a hotel room should be tempered, which will prevent any injuries related to broken or shattered glass.