6 Ways Guest Experience will Change in COVID and Beyond
By Robert Reitknecht Founder, Robert Reitknecht | April 18, 2021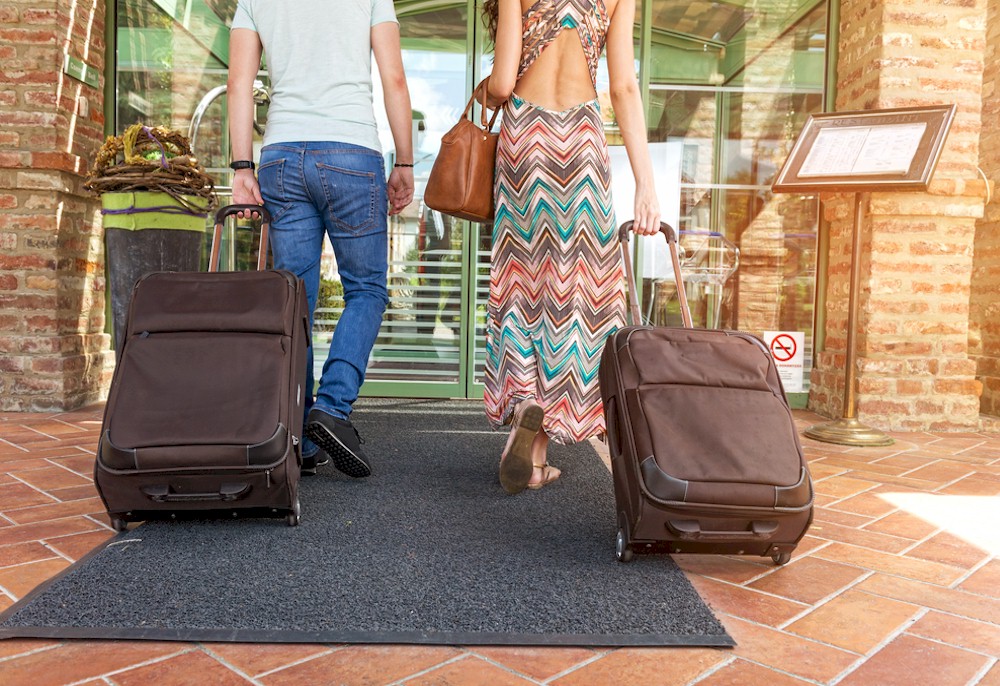 As the world faces a post-COVID era, we're all reckoning with the fact that our lives have been changed forever. The pandemic has been a paradigm shift; all industries made changes at the drop of a hat, and those effects will resonate far beyond the current moment. In no industry is this so true as hospitality. Guests' expectations have changed, and so too future methods of how hotels deliver that service.
Positive stays will of course have to embody COVID protocols, but guests will still expect experiences: top-notch adventures that will not only ensure safety, but be memorable, unique, and keep them coming back. COVID will touch every part of that, but there is still room for new endeavors in world-class hotel offerings.
What strategies can hotels adopt to call guests back in a post-COVID world- or attract new, wanderlusting guests for the first time? Here are six ideas to consider as guests' expectations for top-tier stays shift with a new era:
1. Cleanliness and Next-Level Attention to Safety Will Be Key
Guests will have health concerns top of mind for the next year at least. Be thinking about longevity here - as more folks get the vaccine and society approaches new levels of protection, how will your hotel continue keeping guests safe?
Consider, for instance, how Montage Hotels and Resorts has partnered with One Medical, offering guests complimentary guest access to cutting edge technology and healthcare providers, allowing seamless virtual care while away from home. Another long-term consideration might be your hotel's air quality. This upkeep and emphasis could bring real peace of mind to guests going forward. Perhaps make clear in your marketing efforts that your HVAC systems are cleaned and maintained regularly. Or, think about supplementing those efforts with top-tier air filtration systems. However you can emphasize your commitment to hygiene and health will be a real asset to your brand.
2. Work-From-Home Could Be the New Business Travel - Be Ready to Meet it
After a year of being secluded in our homes, changes of scenery are going to be at a premium. Hotels have a major opportunity to capitalize on this new corner of the market.
Again, think outside of the box. You'll want your Wi-Fi capabilities fully updated, of course. It also wouldn't hurt to give your business center an equipment upgrade if that's a feature you currently offer - but think bigger. Do you have easy video conferencing capabilities set up in each room? Have you considered incorporating "office space" into rooms or suites in case business travelers want to work out of their actual room? What amenities or perks can you offer guests who might be using your hotel as a temporary home base? Make it as comfortable as possible for your guests to perform their job functions from your hotel and they'll be sure to come back.
3. Leverage Technology at Scale, and Across the Board
The onset of COVID led to the rapid development of technology that even in 2019 might have seemed outlandish. For hotels that wanted to maintain bookings during the pandemic, communal spaces and shared experiences became major pain points for guests - requiring some clever pivoting. Now one year later, technology in hotels has seen an unprecedented upgrade.
Mobile apps can allow guests to check in, check out, order room service, or ask a concierge questions - all from one streamlined location on their phones. Hotels can employ exciting emerging technologies that might create contactless ways to unlock doors, or that use voice commands so guests can turn on lights or change the TV channel.
And of course, while nothing can truly replace face-to-face hospitality service, technology systems offer plenty of opportunities to create a responsive, thorough, and reliable customer support network. Utilizing such systems will offer your guests much-needed peace of mind in a changing world, as well as serve you well in the years to come with added convenience and support for guests and hoteliers alike.
4. Consider Partnering With (or Creating) Experience Offerings
In a post-COVID world, we can anticipate a slow climb back to "normal." Folks might still be nervous about travel, staying away from home, or having experiences in crowds or public places. How can hotels expand their reach beyond just the boldest, long-vaccinated, ready-to-jetset guests, and create experiences that reach even those people who might be a few steps behind in terms of COVID comfort? Experiences, indeed, could be the thing to bridge that gap.
Consider partnering with local restaurants for easy order-in food options or working with nearby bartenders for in-room mixology classes (some hotels have even played with beer taps in certain suites ). Boutique fitness studios in your hotel's vicinity might help you with virtual or personal workout classes. You could even provide basic equipment such as dumbbells or resistance bands in rooms. As guests become more comfortable venturing out of their rooms, bring the fullness of your hotel's experience into the rooms to them.
Down the line, COVID might not carry the same threat, but in-room and tailored experiences like these would be great offerings for business conference attendees, bachelor or bachelorette parties, or any group looking for a little more personalized together time. They're fun, they're creative, and they allow your guests to feel seen and taken care of even in an unfamiliar world.
5. Make Local Travel Easy and Accessible
Airplanes, buses, and other forms of public transportation paid dearly in COVID. Would-be travelers and/or commuters found themselves uncertain and afraid to spend time on these old standbys as health and safety concerns abounded. If public transport is slow to re-enter your guests' comfort zones, think of other ways you might be able to help them get not only to and from your doors, but into the vibrant world around your hotel.
Strategic partnerships with rental car brands could add an image of reliability and consistency to your hotel. Or, perhaps you can make a VIP offering of free or discounted Lyft or Uber rides to qualifying guests. For suitable locations, bicycles could be a fun way for visitors to get around (or get beachside). When you think about transportation around the local area of your hotel, it could also be worth looking into partnering with, or offering your own, city tour services. Walking tours, shuttle buses, bookable cars, or even voice-over tour guides on your hotel's native app will help your guests feel part of the city and its surroundings, even if they get there in new and different ways.
6. Maintain a Social Media Presence
Perhaps the biggest thing you can do to engage with your guests and create the feeling of community they've been missing is keep up your social media engagement. The world of social media has expanded down various roads in recent years: Facebook has become a hub for group interaction, Twitter is a great place to keep up with industry peers and thought leadership, Instagram will let you show off your hotel visually (and in real-time via Stories), and even video platforms like Snapchat or TikTok are doing wonders in growing brand loyalty.
If your social media usage wasn't a priority in COVID, it's not too late to start. Building your brand on a platform or two allows you to create a distinctive image and, most crucially, engage with customers already talking about you. Be responsive, thoughtful, and engaging and you'll create a foundation of loyalty before a guest even comes through the doors. If your social media usage skyrocketed while closed down during COVID, then you're off to the races. Keep up that momentum as life starts to return to normal and you'll be able to clock those returns.
One last point to mention about social media is how it impacts arguably the most important part of the guest experience: the booking process. A 2019 study found that 83% of guests would be more likely to book a hotel if they saw a recommendation from a friend on social media. Keep this in mind when designing, or maintaining, your brand's social presence.
A New Era of Guest Experience
Things have changed a lot over the course of the last year, and the hospitality industry has found new ways to rebound and grow creatively. It may be a long and winding road to full recovery, and the new normal may not look anything like our pre-pandemic expectations, but as the public health situation begins to improve, people are indeed itching to travel again, see new sights, and spend quality time with friends and loved ones.
Studies show that more than half of people in the United States are "excited" or "happy" about the prospect of taking their first post-pandemic trip. For hotels that can keep a high-quality guest experience as a foremost goal of their growth and development, there's plenty of hope ahead for whatever may come next. In a new era of guest experience, excited travelers could be one click away from booking.
HotelExecutive retains the copyright to the articles published in the Hotel Business Review. Articles cannot be republished without prior written consent by HotelExecutive.