Looking Beyond the Pandemic: 8 Best Practices for a Robust Future
By Natasa Christodoulidou Professor, California State University | April 11, 2021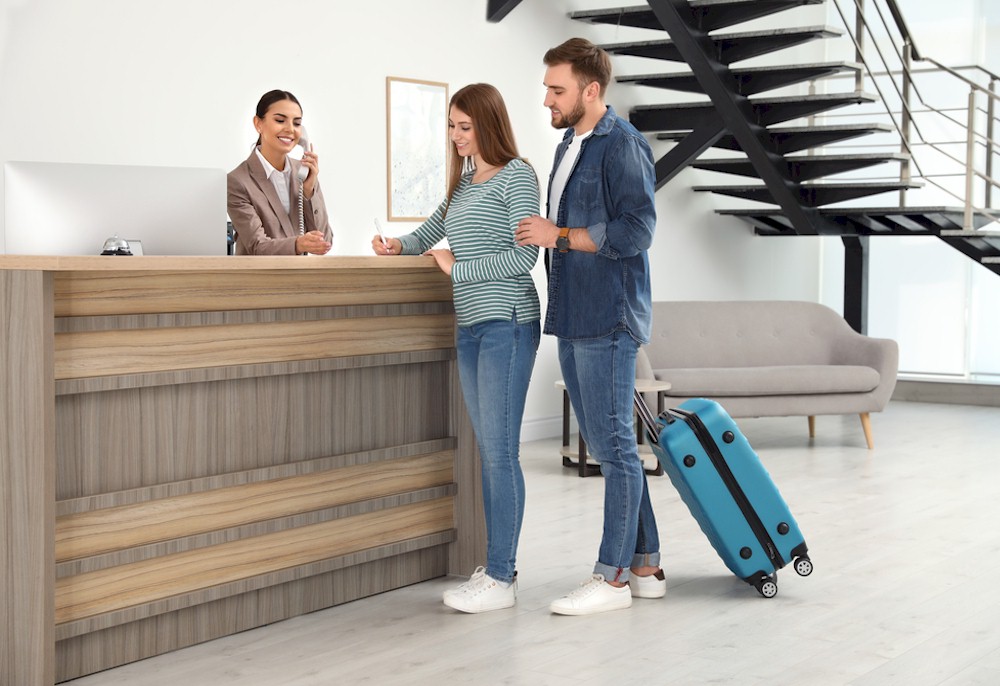 This article was co-authored by Daniel Connolly, Professor of Management, Drake University
The global pandemic disrupted everything and forced the hotel industry into one the most profound pivots it has experienced in modern times. As the distribution of vaccines enters the mainstream, federal, state, and local governments are beginning to relax restrictions.
There is a light at the end of the tunnel suggesting that the pandemic will soon be under control and hope is in the air that everything will return to normal.
However, the reality is that things will be different-very different-than what was because we have changed and will continue to do so. Call it evolution.
As restrictions are lifted and additional economic stimuli are introduced, get ready for the dam to burst. Tired of being on lockdown, people are eager to return to travel, attend events, dine out, and more. The industry is about to encounter another great pivot. What follows are some best practices that will help hoteliers capitalize on the opportunities that lie ahead, reinforce the hallmarks of guest service, and lead to the creation of differentiating experiences. They provide a blueprint for capturing market share, developing guest loyalty, and building competitive distinction.
The Spirit to Serve
The hotel industry is characterized by service, that is, providing for the needs of guests. It is a people business. Brands that stand out are known for the quality and consistency of their service, their attention to personal details, their abilities to anticipate guest needs, and a desire to exceed guest expectations. How do these companies build exemplary service reputations?
They do so by creating a culture that embraces a spirit to serve, by understanding the importance of cultivating relationships, and by demonstrating authentic empathy. Employees are empowered (within reason) to do whatever it takes to serve guest needs, resolve guest issues, and solve problems. These service attitudes permeate everything, from hiring practices and training to compensation incentives and technology applications to business decisions. As guests return to travel, they will be looking for new experiences, different levels of engagement, and customized services to cater to their needs.
Get ready to go beyond the basics to create new value-adding services, amenities, and experiences that will differentiate your hotel from your competitors and find ways to promote these differences using social media to share compelling stories that will win customers hearts and dollars.
Journey Mapping
To understand how best to serve guests, it is important to breakdown the guest lifecycle into the various phases of travel need identification, search, booking, pre-arrival, arrival, stay experience, and post-stay. Because every guest is different, it is necessary to create guest personas at a fairly granular level that represent the various types or segments of guests served to understand their needs, what motivates them, and how to predict their purchase behaviors.
Focus groups, other forms of market research, and data analytics can help with defining guest personas, developing their profiles, and walking through each stage of the guest lifecycle to identify key interaction points, guest needs and wants at every touchpoint, service delivery preferences, strategies to sell and upsell, etc. The resulting product from these efforts will be a journey map for each persona, a graphical depiction of the service flow and guest interactions. Each guest touchpoint represents a learning opportunity, a chance to gain information and insights that can be used in downstream interactions to personalize, customize, and streamline interactions.
Communications and follow-through at every stage of the guest journey are critical to cultivating guest relationships and creating meaningful and successful guest engagement. Journey maps are powerful tools that can then serve as a service blueprint, a training guide, and the basis for your sales and marketing strategies. They can inform communications between your hotel and your guests, loyalty program incentives and rewards, travel promotions, and more. They can also help identify service bottlenecks, potential failure points, and opportunities for redesigning and streamlining services or applying technology to create greater efficiencies.
In the end, journey maps will provide you and your service team with a better and more holistic understanding of your guests and how best to serve them, which will translate to stronger market share, higher guest satisfaction scores, greater loyalty, and increased profitability.
Building Meaningful Relationships
People like to do business with those they know and trust. Most business in built on relationships, not transactions. Over the years, we have seen the rise of customer relationship management (CRM) systems to help track important information about guests, their preferences, their travel patterns, and their purchase history. This information has been used to design new service offerings, create special promotions, reward guests for their loyalty, and recognize repeat guests upon arrival.
Data analytics has allowed hoteliers to take customer relationship management to new levels by discovering new insights about their guests that they can use to enhance their offerings while providing more personalized and customized services to each guest. Additionally, data analytics helps to identify new market opportunities and segments while developing strategies to win new business and market share by cloning guests and through upselling and cross-selling.
The powerful combination of CRM and data analytics also provides the insights to create the element of wow, to pleasantly surprise a guest by anticipating a need or want and going above and beyond to ensure that critical details are properly attended to so that every guest stay is essentially perfect.
Today, more and more service is being delivered via technology and because of the pandemic, many services are contactless. Contactless and self-service technology seem to be the antithesis of stellar service; yet, they are defining a new era of service and what constitutes exemplary service. Guests are seeking empowerment, control, convenience, safety, and value. Technology can provide all of these, but hoteliers must not forget the personal touch. What seems to be lacking in many of today's self-service apps and technologies are meaningful forms of guest recognition, personalization, and customization.
There is a real opportunity for a hotel to distinguish itself from its competitors by integrating its CRM system with its mobile apps, web site, and on-premises kiosks to make guests feel welcomed, known, and valued. Hoteliers must think of these technologies as voices of the brand and look beyond their utility of facilitating transactions. They can be so much more, perhaps brand ambassadors. With the incorporation of artificial intelligence, just think of how these technologies can be strategically employed to engage and wow guests.
Service Recovery
Regrettably, not all service is perfect. People are human. Technology breaks. Circumstances beyond one's control happen. Mistakes and service failures are bound to happen despite best efforts to avoid them. Because of this and because guest emotions can run high when there is a service delivery error or failure, it is essential for hotels to have service recovery procedures in place and to provide employees with a level of discretionary authority within a set of boundaries or guidelines to act and attempt to make things right in the eyes of the guest (for example, offering complimentary upgrades or a discount on a future stay).
A service mistake does not have to result in a lost guest. What a hotel does to recover from the error can be a defining moment, turning a negative incident into a positive and lasting impression that will lead to greater loyalty. This is not to say that hotel employee should intentionally screw up and then come to the rescue with a quick fix, but rather, it is recognition of the realities of the business. Mistakes can and will happen and must be addressed swiftly and decisively to create happy guests.
Technology Is Mission-Critical
The hospitality industry has long been dependent on technology, and its reliance continues to grow. Each year, the industry finds new ways to embrace technology to enhance the guest experience, improve operating efficiencies, and add business value. What the pandemic has done is put technology front and center as the critical service enabler. It has catapulted the role of technology to a primary versus supporting role for the foreseeable future, and this role will only grow larger as technology becomes more capable, when the Fourth Industrial Revolution begins to accelerate, and as Generation Z, the true digital natives, assume leadership roles and become the dominant decision-makers and consumers of hospitality products and services.
What this means is that hospitality executives need to begin now to reimagine service delivery paradigms and the guest experience. It is time for a new playbook. The industry needs to find new and creative ways to incorporate personalization, customization, and the human touch in a technology-dominated society. How a hospitality firm achieves competitive advantage is shifting and will continue to do so in the years ahead.
To remain competitive, relevant, and sustainable, hospitality firms need to develop distinctive, guest-centric, and agile digital strategies that can be easily and quickly adapted to meet changing needs and business conditions, embrace new technologies, and pre-empt guests' ever-increasing expectations in order to continue to create those memorable, wow-factor experiences for which the industry is known.
Personalization/Unique Experiences
Guest service goes beyond the experience within the hotel property boundaries. Top branded automotive manufacturers such as Rolls-Royce and Mercedes-Benz have agreements with luxury resorts to offer a luxury car experience. This is a win-win situation as the hotels receive the vehicles complimentary from the manufacturer, the manufacturer receives exposure to high-end guests, and the guests can experience a fancy vehicle for short road trip during their stay. The hotel guest luxury car lover is made to feel that they are the real winner since for no fee they had the opportunity to live their dreams of riding in a chauffeur-driven Rolls Royce (Grewal and Levy, 2020).
Marriott hotels offer the "Once in a Lifetime" events that the hotel brand offers to the top members of its reward program (Mowery, 2019 ). These "moments" are experiences that include exclusive travel, kitchen tours and culinary masterclasses with chefs. Marriott headquarters has a team of employees that is inspired to construct and execute these experiences for the lucky few that win these auctions for sometimes millions of points. Take for example a recent culinary focused experience with Chef David Bouley that was available for bidding. This experience was promoted as "Explore a Private Estate in Grand Cayman + Boat Excursion + Cooking Masterclass with Chef David Bouley". This experience was redeemed at 2 million points!
High Roller Host/Hostess
The High Roller host or hostess in a casino resort are the ultimate experience of guest services in personalization. They certainly customize the experience to make the guest feel welcome and special. Each host outlines a journey map for their high roller during their stay and at each stage of their journey they ensure how to best serve them. Everyone loves the "wow" factor experience. When a high roller is not active on the gaming floor, a casino host will arrange the "red carpet" experience for their guests (Fahlman, 2017 ). This includes off menu items in the best restaurants, hard to find bottles of wine, and often dining in the restaurant's kitchen!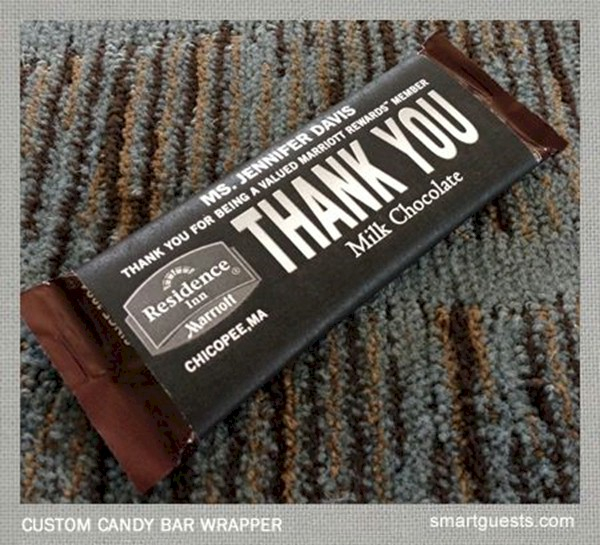 Creating the Wow Factor
Not everyone will be staying in 5 stars plus resorts or can afford the experiences above. For the average hotel guests there are also tactics available for the wow factor that extend beyond the pillow chocolate. With the power of social media especially in the millennia demographic, the wow factor or the element of surprise can be very effective in the guest services area for a property. In Rupesh (2021), some ways that we can impact our guests with the element of surprise are as follows:
We can offer something small for free that they did not expect such as a bottle of water and a snack upon arrival and check in. This can be quite powerful after a long flight, delays in travel, or arriving after midnight when most likely a lot of the hotel facilities are closed.
Waive a charge such as the nominal charge for delivering a package to their room.
Once they have arrived in their room, a welcome phone call just to check that everything is ok, and the room has meet expectations.
Anticipating their needs and having a sample sunscreen tube for them or an energy drink for their hike can have a positive flow of attitude for the guest during their stay.
Personalized Printable Candy Wrapper can go a long way! Before you know it, the photo will have traveled viral in all five continents, providing wide exposure for the property while wowing the guest beyond any expectation.
Little items such as a coupon book for the local area that includes promos for restaurants, tours, or shopping can go a long way in pleasing guests.
Finally, let us not forget the best practices in guest services that we should always be observing as hotel operators. Our warrior travelers would love for their room to be ready upon check-in. They always appreciate an upgrade, and a fresh-smelling room goes a long way for a good night's sleep. Additionally, a reasonably priced in-room dining can make a difference to their stay.
Conclusion
It has been said that we live in interesting times. Perhaps the most interesting times are on the horizon. In the words of President John F. Kennedy, "I believe the times demand new invention, innovation, imagination, decision. I am asking each of you to be pioneers on that New Frontier." The call to action could not be any clearer or more urgent.
The eight best practices discussed above should provide you with guidance to focus your hotel's efforts and resources to remain relevant and seize the opportunities the lie ahead. Things are going to get even more exciting. Will you be ready?
HotelExecutive retains the copyright to the articles published in the Hotel Business Review. Articles cannot be republished without prior written consent by HotelExecutive.