Emotional Loyalty and the Hotel Industry
By Mark Johnson President, Loyalty 360 - The Loyalty Marketer's Association | April 25, 2021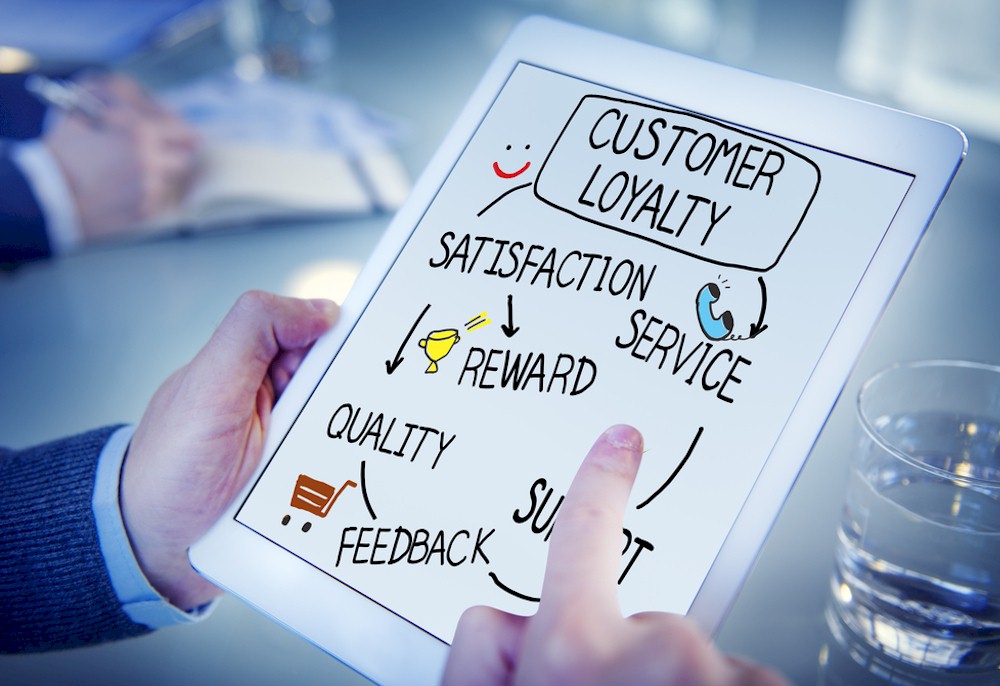 Remember your last family vacation? There was likely at least one part that was a highly emotional experience that were excited about and maybe something you will recall to for a long time.
Travel can also be stressful, especially when things don't go as planned. From your check-in experience, the first time you step foot in the room, how the servers treated you, or maybe how an issue was resolved.
The travel industry has a benefit that some brands in other verticals do not: there are always opportunities to create and build memorable experiences and emotional connections with customers.
Most hotel and resort marketers agree that if a consumer has a "connection" with a particular brand, it is likely that the consumer will buy more from that brand over their lifetime. It is also relatively agreed upon that consumers have varying attitudes toward a brand or particular product; some have little or no preference for a brand and exhibit no awareness, while others have higher satisfaction with the brand's relevance and performance and thus are keenly aware of how the brand fits their need and their budget.
Further, there are consumers who tend to bond with a brand to the point of believing that the benefits of the products and brand are so unique and shared by few other brands that they develop an intense connection described as 'emotional loyalty.' The premise of emotional loyalty is well-known, but the challenge of getting to that "ultimate state" is complex, challenging, and requires a deeper understanding of rapidly changing customer dynamics.
The benefits of such a relationship between a brand and a customer are obvious: those with high levels of emotional loyalty do not easily switch to other brands. More importantly, they spread positive word-of-mouth about the brand and its products. Numerous studies have shown that consumers who are emotionally committed to a brand are known to engage in brand advocacy with other customers and influence others' purchase behavior.
While the benefits of emotional loyalty are clear, the challenge today is how to get there for many brands. There is significant difficulty navigating the processes, frameworks, resources, arcane technologies, terms, metrics, and know-how for their brand to build emotional connections with customers.
Perspective on Emotional Loyalty
Loyalty360, a member-led trade association that has brought brand marketers and technology firms together for over 10 years spoke to numerous top marketing officials in the hotel and resort industry about the emotional connection their customers enjoyed with them, and what they believe constitutes an "emotional loyal" customer.
Geoff Crossan, Group Vice President for Loyalty and Partnerships at Wyndham Hotels & Resorts, says during the pandemic is an opportunistic time to really build and define loyalty with their members.
"We've approached it in a number of ways," Crossan says. "One is the 'Count on Us' initiative, which we launched earlier this year and was really a commitment that we're making to our members and our guests to show that we want to be clean and safe across all of our hotels."
The second is they are staying focused on their Wyndham Rewards offers and focused on leveraging those points offers to try to drive occupancy from their members and show them that they are here to support them.
"Continuing with that thought of supporting our members, we've made a number of program adaptions throughout the COVID timeframe," Crossan says. "We've extended our points expiration window. We've made member levels easier to achieve, and we've extended member level status for all of our members. We're really trying to show that Wyndham is here to support our members through all of this time."
Loyalty Is Difficult Because Every Human Is Very Different
Jamie Russo, Vice President of Loyalty Programs and Customer Engagement at Choice Hotels International, says emotional loyalty is fairly difficult because every human is very different and motivated by their own types of emotions.
"It's actually not something that's totally new in the hospitality sector," Russo says. "For years, hotels have been designing beds and experiences. What types of outlets they put in their hotels that really cater to what a customer wants, and those experiences in those that are the certain parts that guests are seeking out of a particular brand."
The real challenge, Russo says, is finding ways to create that kind of emotional loyalty that are not replicable in many respects. For example, they actually get requests for bedding for their hotels and the Comfort waffle.
"That's been a true hallmark and things people seek out - not just for transient travel - but also when they're with their families," he says. "I was on a recent panel before, and I mentioned the Comfort waffle; one of the other women who worked at a different company said, 'I remember that when I was growing up; that was one of the things I remembered with my family.'"
Another example Russo cites is with their types of customers, including those who are often heavy drivers to their properties and get into a parking lot and try to find out where they want to park. Choice Hotels now reserves the best spots now for their Elite members.
"Every single one of our hotels now has reserved parking upfront or closest to the best entry points to the hotel for our loyalty members," Russo says. "It's so that they feel that they're taken care of, and we know the things that are most important to them."
Have Definitive Goals For Customer Loyalty Programs
Marina MacDonald, Chief Marketing Officer at Red Roof, says they have very definitive goals for their customer loyalty program to reward customers, and one of the other goals for them is really making sure that they keep the program simple.
"There are so many programs, and we have to hold our selves back saying, 'okay, should we make it more complex at XYZ?'" MacDonald says. "For us, it's always 'let's hold back and really keep it as simple and as rewarding as possible.'"
She says when guests become members of their loyalty program, the number one thing they want is a hotel stay.
"We want to make sure that value proposition is always there for getting RediRewards exclusives, discounts, and getting extra things that are the most meaningful to them," MacDonald says. "These are the key goals for us. Let's make sure we're really listening to what our customers want, and what they want is simplicity."
Dorothy Dowling, Senior Vice President and Chief Marketing Officer at Best Western, says customer loyalty means a lot to the Best Western brand.
"When you look at the importance of loyalty marketing today, it is considered even more critical in this environment," she says. "When you look at most brand contributions across all different hotel segments, 70 to 80 percent of the volume that's materializing at hotels today is through loyalty customers."
Dowling says that when she steps back and thinks about how they define a loyal customer, they are focused on increasing their loyal customer base, mostly because they want to continue a conversation with the guests.
"We want to make sure we get an understanding of their needs and the reasons they stay with us," she says. "When travelers join our loyalty program, we gain a much deeper understanding of what motivates them, and as a result, we learn how to provide increased value, better messaging and more relevant offers."
No One-Size-Fits-All, Quick Fix to Customer Loyalty
Of course, there is no one-size-fits-all, quick fix, or universal approach for hotel brands looking to create and maintain emotional loyalty. While there are several opportunities, partners, and solutions to support brands on their journeys, there are always obstacles and roadblocks – and even best-in-class brands that have a proven dedication to customer loyalty and experience must continuously refine their approaches while remaining steadfast in their commitment.
There is a realization from the brands and suppliers that the process works, but it is not simple. Marketers need to stay committed to their process and make sure they have measurable milestones to guide emotional loyalty decisions.
Technology and integrations are not only one of the most significant challenges marketers face when trying to drive emotional loyalty, but it is also one of the most challenging aspects of enabling customer loyalty overall. Technology gives brands the potential to continually evolve their loyalty programs. While customer loyalty strategies and programs have come a long way since the days of punch card programs, as technology changes, marketers need to keep pace with this rapid pace of change – a task easier said than done.
Additionally, there are many best-in-class technologies available today, but how can marketers determine the best fit, what will work with their current marketing stack, and what will successfully bring their vision to reality?
It is easy for marketers to get lost in today's Martech landscape of 8,000+ solutions, vague terminology, endless acronyms, and the arcane and disjointed RFP processes with multiple suppliers, all claiming to run brand x's loyalty or engagement program.
Drive Emotional Connections With Customers
However, for brands looking to be on cutting edge with a loyalty program or strategy that not only drives customer loyalty but also enables brands to drive emotional connections with customers, having the right pieces in place of their overall technology puzzle is crucial, but usually a challenge and always a work in progress.
Still, despite technology challenges, hotels are striving more so than ever to build that emotional loyalty. Crossan says by definition, hotels are an experiential product that they are selling, which also make it a more of an emotional connection.
"I think people definitely have strong emotional connections with the brands within our portfolio," he says. "Oftentimes I'll hear people thinking back to when they were kids taking road trips with their family, driving on the highway, and stopping at a Days Inn. And then it always kind of brings a smile to their face and thinking about what it was like to be doing that. I think there is definitely a strong, emotional connection that folks have with our brands."
Russo says it's also important for hotel brands to measure the success of their customer loyalty programs. He says Choice Hotels looks at a lot of the traditional KPIs such as who is joining their program, who the people that are in their program, and how are they staying active.
"And then we look at who's leading," Russo says. "Those are kind of the basic KPIs that we've always looked at. But what we started really digging into is 'who are the people that are truly loyal to us ?' Meaning, your multi-year active with us. And that base of people has consistently been growing over the last five years."
Lifetime Customer Value Measurement
He says more than half of Choice Hotels' active base are people who stay with them regularly year after year, which Russo says goes into more lifetime customer value measurement.
"But when you think about lifetime customer value, it's much harder in the hotel space because you don't see people as often as you do if they're using your credit card or doing something that's a high-frequency transaction, like going to your coffee shop," Russo says. "So we've had to be a little bit more scientific in how to interpolate between people's stays so that we can understand, are they really loyal to us? Are they captively loyal, or are they somebody who really loves us as a brand?"
For some brands, their biggest challenge in creating emotional loyalty is simply their business or industry itself. For example, while retailers and restaurants may have an easier time connecting with customers on an emotional level due to the nature of personal relationships or traditions, those in healthcare, manufacturing, or professional services potentially face challenges in creating an emotional reaction or bond with customers due to inherent factors of their industry.
Another issue for some brands is the reality of long purchase cycles, making it difficult to engage with customers regularly, allowing for positive experiences to build into a "piggy bank" of emotional loyalty value. With a low purchase frequency, some products are naturally less "top of mind" for consumers and may not necessarily be a passion that customers are invested in.
For brands to overcome these obstacles, a focus on positioning, communications, and attaining a deeper relationship with their customers across channels is imperative.
HotelExecutive retains the copyright to the articles published in the Hotel Business Review. Articles cannot be republished without prior written consent by HotelExecutive.