Indoor Air Quality Safety Concerns During the Pandemic
By Scott Parisi President, EcoGreen Energy Solutions | May 16, 2021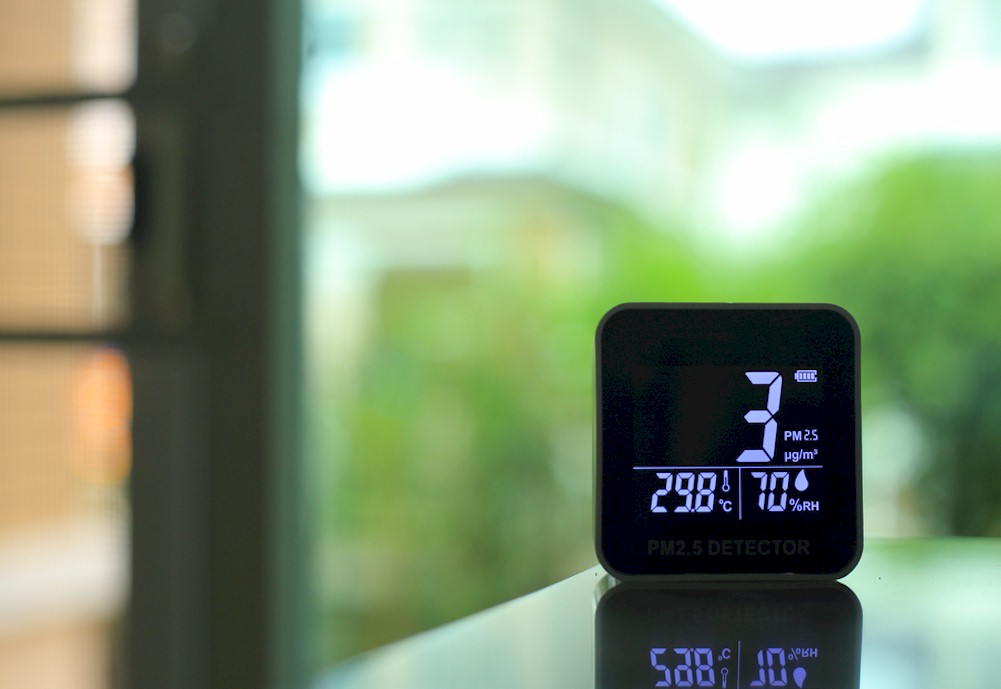 Indoor air quality (IAQ) is subject that everyone agrees is important, but little time is spent contemplating. Hotels have always placed importance on "pieces" of IAQ – filter change-outs, HVAC system preventative maintenance, & regular environmental cleaning have all been enacted as standard operating procedure towards a strong bottom line.
With the onset of the COVID-19 pandemic, these pieces have been augmented & amplified into a forward-facing guest experience policy. Stronger elucidation & emphasized staff procedures are the common pillars across all the major hotel brands. In short, their efforts have been successful to survive this travel downturn.
But in order to thrive during the rebound, hotels must be ready to do more. Hoteliers must have a strategy in place to differentiate themselves with cautious guests expecting enhanced cleaning as the minimum.
Of course, during the 2020/2021 Global COVID-19 pandemic guests now require and demand a much safer experience when staying at hotels for business and leisure travel. This shift in safety protocols starts with an all-inclusive guest communication during the booking experience to ensure that each guest is confident they are reserving a hotel stay that is safe and book the hotel with confidence that the safety protocols will give them a safe environment to enjoy their hotel stay experience.
There are many hotel brands that have updated and enhanced their safety and cleaning protocols during the pandemic. Public spaces, and guest rooms are now required that surfaces be treated with hospital-grade disinfectants and that this cleaning is done with increased frequency. In addition to cleaning air filtration is especially important, but still in the pilot phase for many brands. There have been technology advances in air filtration that the hospitality industry will find especially useful. This will also help brands differentiate themselves if they can develop air-filtration across all of their brands/hotels and this will set them apart from companies that are only enhancing cleaning, and social distancing standards.
A business segment that is particularly an important component for a lot of full-service hotel brands is meetings, conventions, and event business which has practically disappeared due to the pandemic. There is still much hesitation to book larger city-wide conventions and companies to book meetings. There are many meeting centric organizations like MPI that are working closely with many partners to bring meetings back through post pandemic meeting design and technologies.
"You can only sanitize a surface so much…" Lysol & all the top industry wide surface cleaning products convey a 99.7% effectiveness on typical bacteria & viruses. Certainly, a thorough and conscious cleaning regiment is the "new normal;" nevertheless, all parties – ownership, management, and brand – will be looking to the future of this paradigm. The value to these parties and guests for a clean environment in meeting rooms, restaurants, lobbies, and guest rooms will never be higher. What's next beyond the most stringent sanitation cleaning?
Improved IAQ will be the next front for differentiation & competition for post-coronavirus travel. Errant smells, musty air, and dusty air diffusers are signs of dismissiveness to a respiratory virus with airborne transmission. HEPA filtration, PTAC coil cleaning, condensate tray mildew elimination, ozone air purification, UV-c air technologies are all about to become prominent in public areas and guest rooms. Countless competing claims & snake-oil salesmen are to become plentiful; strong support from brand is necessary, but not sufficient.
First, air filtration systems are a technology that has been adopted into many hotels prior to the pandemic which works to remove air particles by filtering air. There are several strategies that have been implemented and proven to be effective. I was a General Manager of a hotel in the early 2000's and was fortunate to work with an ownership group that was extremely passionate to provide a sustainable guest experiences and developed the first LEED Certified Hotel. This hotel provided several environmental and sustainable healthy approaches into the overall hotel design.
The hotel was filtering air entering the building with a three-stage filtering system. Then filtering air as it left the building to avoid off gassing any poor air back into the environment. This strategy takes engineering, planning, and a larger capital expense. In addition to the air filtering system, we were also focused on organic bedding, eco-friendly paints, and green cleaning supplies. This green hotel was remarkably successful in marketing to guests concerned with allergies, hospital patients with compromised immune systems, and guests that expected a clean and safe environment.
Air filtration technologies have been implemented into hotels for several years, room filtering units that utilize HEPA filtering or multi-filter air scrubbing.
Localized air purifiers using HEPA and/or multi filtering systems is the most visible and one of the most effective strategies to attack guest room air quality. There are several variations, and you want to be aware of units that are using ionizing or ozone. High levels of either ionizing or ozone can negatively impact the quality of your air and possibly present a health concern with those exposed. When evaluating and choosing a unit you should insure there is certifications and third-party laboratory testing to back up all claims.
Secondly, Germicidal Ultraviolet Lighting is another effective strategy when the application delivers a sufficient UV source to target and kill microorganisms.
UV disinfection using ultraviolet lamps in air handlers and air ducts along with placing them to sanitize cooling coils is a strategy that hoteliers should investigate for their HVAC systems. Surfaces can also be disinfected utilizing UV fixtures and we are starting to see mobile systems and even robots that can be utilized while guest rooms, meeting rooms and other unoccupied spaces.
UV Disinfection is a growing technology and the applications and strategies of how to deploy UV into hotels is evolving. With a good plan UV can impact air quality while keeping guests safe and not exposed to negative impacts of exposure to UV. It is important to utilize a professional company to size and develop a safe strategy when integrating Ultraviolet Germicidal Lights.
PURO Lighting, with patented Violet Defense technology, uses a pulsed xenon light engine that sends out a high-intensity beam of UV along with visible light when it flashes. It's a full-spectrum UV, so it produces UV-C and UV-B, which are germicidal, and UV-A, which is bactericidal. It even produces bacteria-killing violet blue light. The lenses, made of a UV transmissive polymer, are in direct and immediate contact with a Xenon lamp, allowing significant UV energy transmission.
Lastly, what we are putting into our air with the increase of spraying disinfectants and cleaning agents should be of concern. Aerosol disinfectants and corrosive cleaning agents can negatively impact air quality as well as breaking down finishes on furniture, hardware and doors. Some of the most marketed technologies that have picked up a lot of attention once the pandemic began impacting travel have been companies marketing sanitizing foggers. There are several different perspectives on this technology in distributing disinfectants that raise the question if they may or may not be responsible to use at this time.
The Environmental Protection Agency recently weighed in on the subject of foggers and electrostatic sprayers and their view is posted on the EPA website: "Can I use fogging, fumigation, or electrostatic spraying to help control COVID-19?" The EPA answers they do not recommend using these methods to apply disinfectants. The EPA has not evaluated the product's safety and efficacy for methods not addressed on the label. They continue to state EPA is expediting applications to add directions for indoor use with electrostatic sprayers to products intended to kill SARS-CoV-2 (COVID-19).?For now, the CDC recommends cleaning contaminated surfaces with liquid disinfectant products to prevent the spread of disease.?Read CDC's recommendations.
Other drivers of Indoor Air Quality to consider is the products we use to build and clean the building. Cleaning products and building materials have been improving and becoming more affordable to purchase more environmentally friendly materials and green products for cleaning and sanitizing that will in return enhance indoor air quality.
Monitor, Measure and Market Air Quality
Recently we were introduced to a unique air quality sensor WYND Halo. They claim it is the most comprehensive sensor on the market. Halo utilizes fourteen software enabled sensors and measure fourteen pollutants in the air. The device is incredibly attractive and has the option to display the current air quality score or simply displaying the air you are breathing is being monitored. Halo's dashboard that can be viewed by management gives a great amount of data and individualized pollutants it is detecting. Monitoring and communicating actual air quality could be a huge marketing and safeguard for the hospitality industry.
As the hotel industry continues to recover from the pandemic the attention to indoor air quality will be a key driver and a competition differentiation for guest when making their vacation travel plans. Hotels that design a comprehensive air quality program and a well thought out strategic communication plan to market their stay safe plans to potential guests will see a faster recovery. A hotel with a good plan to market IAQ strategies will most likely command higher nightly rate versus their competition who are not as focused with air quality.
HotelExecutive retains the copyright to the articles published in the Hotel Business Review. Articles cannot be republished without prior written consent by HotelExecutive.