Hotel Design Rooted in the Spirit of Community
By Paige Harris Vice President of Architecture & Design, Valor Hospitality Partners | November 2021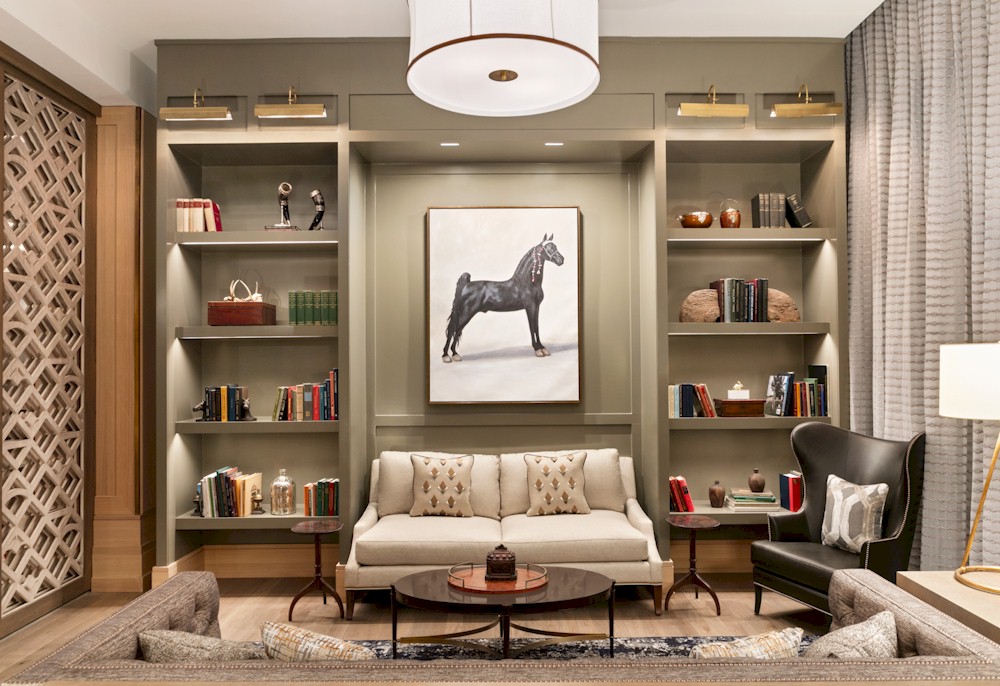 The Library at The Harpeth Hotel, Franklin, Tennessee
In our most recent development collaborations, we have seen a new generation of travelers who are pursuing experiences over things and a craving for those experiences to be more authentic and local. Those who seek to learn about the culture and character of their destination and desire a design that reflects a connection to that community.
Creating environments that evoke emotion and provide a sense of community and inclusivity are not lofty goals, they should be considered a foundational design shift for the present and into the future.
We approach each project with its location and surrounding neighborhood in focus to bring travelers and locals together for a shared experience and personal connection. With this focus in mind, we welcome the collective community into a place to gather with family and friends or to decompress after a long day.
Heritage Re-Imagined
Nestled in the center of a town painted with thousands of stories, decades in the making, a town named for a gentleman who was the perfect blend of plainspoken wisdom and modern invention. How Benjamin Franklin thought is how we imagined The Harpeth, a 119 room Curio by Hilton, located in Franklin, Tennessee. We envisioned this hotel as a special place for storytellers, a key to unlock the history that is brimming from these 100-year-old streets.
The thrills of its live music festivals and the sheer joy of its off-the-beaten paths, The Harpeth serves as the gateway to explore all of Franklin's treasures, marking it as a place of distinction. This thoughtfully designed hotel is perfectly situated between the charming and historic downtown district and the banks of the Harpeth River, offering guests easy access to explore the unique culture and landscape of the area.