Next Level Innovation: the 5G Hotel Experience
By Derek Peterson Chief Technology Officer, Boingo Wireless | December 2022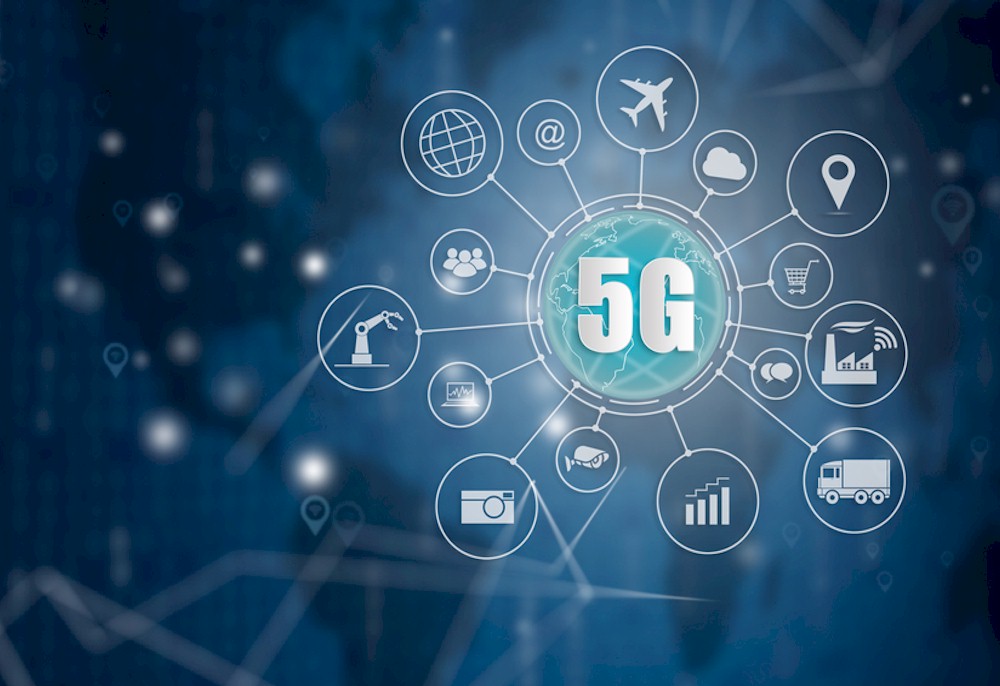 The global pandemic has affected nearly every aspect of business and dramatically altered the state of business travel, leisure travel, events and conferences.
In the wake of the pandemic, with focused recovery efforts underway, digital transformation has become a core focus to ensure a strong recovery throughout the hospitality industry.
More than ever, the digital experience is front and center to business operations and a top priority for all hoteliers. For health, safety, overall enjoyment and convenience, guests have come to expect a digital ecosystem-one where there is a mobile check in, tablets to control room amenities, smart in-room heating and cooling and more.
Mobile connectivity continues to skyrocket, with a record number of 4.28 billion unique mobile internet users recorded in 2020, indicating that over 90% of the global internet population use a mobile device to go online. That coupled with an increasing number of connected operational devices at hotels asserts technology's massive influence on the future of hospitality, with the widespread adoption of 5G playing a lead role.
5G is helping to catapult hotels into a new era of guest services and operations. Here is how connectivity and 5G will play a critical role in the hotel guest experience of tomorrow.
5G is Front and Center
You've likely been hearing about 5G for years now, but it's no longer hype-it's officially arrived. 5G is no longer a futuristic option-it is revolutionizing how businesses operate. The simplest definition of 5G is that it's a fifth generation of cellular networking. It's a next-gen wireless network that is being built to keep up with the proliferation of mobile devices and mobile data growth. What 3G and 4G did for consumers by putting the internet in their pockets, 5G is set to do for enterprises by connecting billions of things.
Today, our smartphones aren't the only devices requiring 24/7 data connectivity. 5G's fast speeds, flexibility and security open new opportunities for hotel operations. Think AI entertainment centers, biometric room access, robotic cleaning devices-all of it.
The Connected Hotel Experience
Whether for business, leisure or family travel, connectivity is a top priority. With mobile devices acting as a reservation portal, payment method, video conferencing tool, gaming device, streaming entertainment theater and more, connectivity is essential for today's traveler convenience.
Taking it to the next level, technology is the foundation for a luxury, one-of-a-kind experience. Powered by 5G speeds the near future promises to introduce extended reality (XR) for hybrid events and conferences, interactive virtual room tours, robotic concierge services, biometric access points and more.
On the operational side, 5G's bandwidth opens the door for endless innovative applications that can drive ROI. Applications such as mobile check in that reduces front desk congestion and staffing needs, room service ordering and automatic payment via tablets, intelligent building utilities to reduce environmental footprint and increase cost savings, and access to network data.  
The hotel experience has evolved with the physical and digital worlds coming together at a pace that requires new thinking, new paths forward, and a new way of working together.
Overcoming the Obstacles
When I work with global hotels there are often two parallel priorities-first, how to leverage technology to create an awe-inducing guest and event experience, and second, how to maximize technology to reduce overhead, streamline operations and assist employees in better executing day-to-day tasks. All with the caveat that the investment needs to scale with future innovations.
Today's guest experience is primarily based in connectivity-seamless access to information, a personalized experience, ease of access and more. This means wireless infrastructure should be the first order of business when readying a hotel for a best-in-class experience that exceeds customer expectations.
New networks, new devices, new antennas and new applications will all need to be integrated within a property to accommodate more wireless data. It's important to recognize that a hotel property's network will require more than super-fast, free Wi-Fi. A combination of wireless technologies from distributed antenna systems (DAS) to private networks should be leveraged to power the guest mobile experience, operational applications and event connectivity needs.
Sound complex? There is no denying that adopting leading technologies and rolling out new processes can be daunting. Cutting-edge networks that serve multiuse hospitality venues are complex. However, turnkey network solutions such as a network-as-a-service (NaaS) model can simplify wireless infrastructure for IT leaders. A Naas model means 5G solutions can be fully managed by an experienced outsourced provider. This allows hospitality executives and resource-strapped IT teams to avoid day-to-day headaches of network operations and instead focus on what they do best.
NaaS models consider that most hotels need to run a range of wireless networks beyond Wi-Fi. NaaS supports all wireless technologies, from cellular towers and DAS to private cellular networks and Wi-Fi solutions and ensures interoperability by designing an infrastructure that works harmoniously together.
Understanding Network Options
In designing your hotel network there are three key technology components to consider deploying-Wi-Fi 6, DAS and private networks. What's great is that all three of these technologies are built for business in the 5G era and can work together through convergence at one location to simultaneously support operational and guest connectivity needs. 
Wi-Fi 6/6E
Wi-Fi 6 is the next generation of the Wi-Fi standard and adds increased efficiency, flexibility and scalability to allow new and existing networks increased speed and capacity for innovative applications. Free, fast Wi-Fi that doesn't require multiple login attempts is as expected as pillows on the bed and hot water in the shower. Reports indicate that 90% of guests say access to Wi-Fi service is very important, 75% say unavailability of free Wi-Fi is a booking deal breaker, and 58% indicate that quality of the hotel's Wi-Fi affects their booking decision.
To support the myriad of tasks that hundreds of simultaneous guests would like to complete on their mobile devices, property-wide, high-speed connectivity is a necessity. Wi-Fi 6 has the ability to support increased bandwidth while promising the instantaneous speeds desired. Make a dinner reservation, scan a QR code, map directions, request a car service, upload a photo to social media, video chat a friend-all without a thought about the network working behind the scenes to make it all seamlessly possible.  
DAS
Without DAS, many businesses struggle with low-quality wireless and cellular coverage. When it comes to buildings, many use modern materials and technologies that can block cellular signals, making it challenging to have quality, consistent coverage.
The purpose of a DAS is to bring strong cell signals inside a building and closer to guests and staff. The technology is designed to solve a hotel's wireless capacity and coverage issues by deploying hundreds of small antennae throughout the facility and integrating them into a cohesive cellular network. DAS is crucial to overcoming structural obstacles-for example, cement columns-and transporting mobile signals at full strength. Of critical importance, DAS technology can also improve emergency response operations as public-safety DAS networks ensure robust communication among first responders.
Private Networks
Private networks are new wireless solutions that provide venues with a dedicated, secure network that is custom-designed to power operational 5G use cases-from keyless room entry and cashless payments to interactive digital signage and advanced air purification systems. Moving backend operational traffic off the hotel public network brings greater flexibility to connect more intelligent devices and power solutions such as security management, video analytics, contactless touchpoints and more.
Private networks allow you to define your specific coverage area. Expanding cellular coverage to previously hard to reach places increases the available footprint for connected devices and reduces the headache of rewiring equipment. Better yet, private networks are designed to work alongside existing neutral host DAS and Wi-Fi networks.
With all technologies-be it Wi-Fi, DAS or private networks-it's crucial to approach deployment with a future mindset. Design and install technologies that are 5G-enabled and scalable to cost-effectively support innovations on your roadmap. Ensure your network choices now are able to power the applications you'll inevitably need in the next 5 or 10 years.
Start Now
2021 ushered in a year of big digital shifts and catapulted the hospitality industry toward technology progress with wireless connectivity central to the experience. The key takeaway for hotel executives is that 5G is here-5G applications are ready to deploy and 5G is incredibly fast and reliable opening up a new world of opportunities.
Where to start? Start by investing in networks that are scalable, tap into all available technologies to power a truly seamless, engaging guest experience that simultaneously improves operational efficiency. Lastly, establish a team of experts to help guide you forward-your IT team no longer has to forge the path alone.
HotelExecutive retains the copyright to the articles published in the Hotel Business Review. Articles cannot be republished without prior written consent by HotelExecutive.