Gamification in The Hospitality World: 5 Years Later, Here's The Biggest Takeaway
By Aron Ezra Chairman, Plan A Technologies | June 26, 2022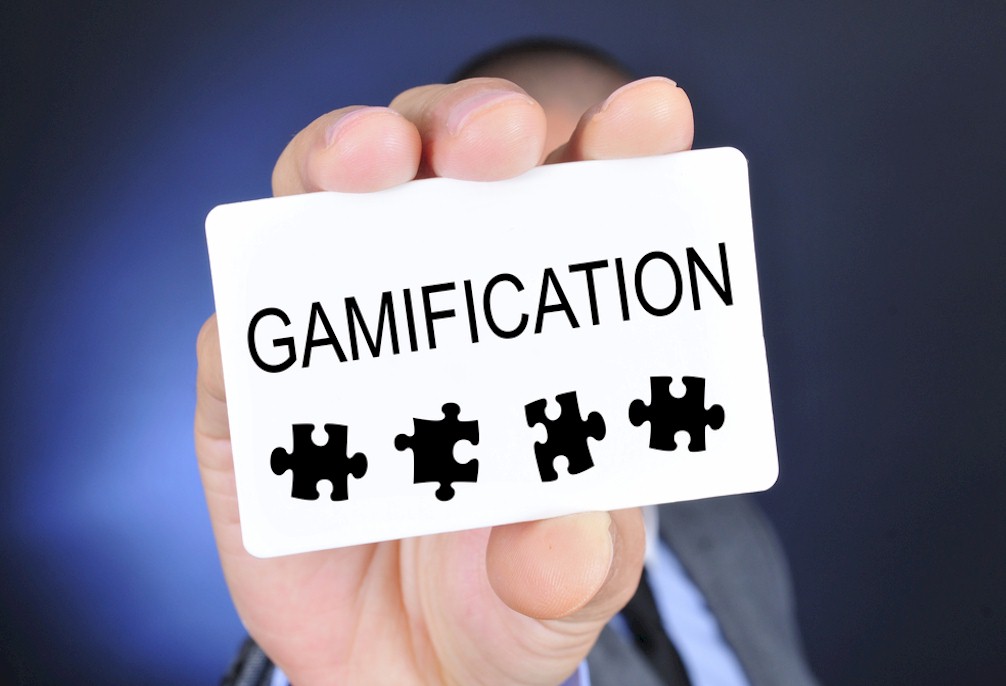 Five years ago, I wrote an article for HotelExecutive titled "The Rise of Gamification Across the Hospitality World. " It shared some of the insights I acquired back when I was CEO of a company called OfferCraft -- we helped bring gamification (the use of game-like elements to make everyday activities more engaging) to many hotels, resorts and casinos around the world.
I've been asked several times to revisit that piece and to share an update about how gamification has changed since it was originally published. So, here we go!
When I wrote the original article, gamification was still new, and many people in the hospitality industry were just hearing about it for the first time. This is a look at how it holds up, along with a much larger insight I gained thanks to taking a step away from gamification.
What did I correctly predict? The big one: Gamification did indeed become more mainstream. Many hospitality companies over the last several years have implemented some form of gamification, and often saw impressive results. One of my favorites was from Hilton. Their recent Hotel Immersion program uses gamification in virtual reality to help their executives better understand the challenges facing housekeeping staff.
Corporate team members get to engage in competitions where, for instance, they set up as many room service trays as possible in two minutes. The goal is to help leadership better understand how a policy change can impact the people actually carrying it out, and it's been working.
Quite simply, the continued rise of gamification is showing no sign of slowing. This study about Gamification Trends in 2022-2027 predicts over a 25% continued growth rate over the next few years.
What did I get wrong? I expected guest-facing gamification to encompass the vast majority of the effort for hotel executives, with a far smaller portion of the effort dedicated to employee-facing initiatives. In reality, this was flipped. Employee-facing efforts like the Hilton example above -- which are generally lower risk and often easier to set up -- took up a huge portion, if not the majority, of the gamification efforts that have been deployed. Gamification is a great educational tool, and these initiatives are just a lot simpler for most hospitality leaders to imagine. To put this in perspective, in 2015, the education gamification market worldwide was valued at less than $100 million. By 2020, it had reached nearly $700 million.
This is all pretty exciting. It means for most companies, there's still a great deal of unharnessed potential.
In general, I've noticed three big factors driving a new wave of higher-quality gamification campaigns:
1. Companies Are Getting Better and Better at Building Genuinely Fun Experiences
The first wave of gamification efforts were novel, but not particularly enjoyable. They were often disappointingly complex, and required earning points and badges over long periods of time. That appeals to some, but ends up feeling tedious for most people and actively repels others.
The second wave of gamification campaigns were a lot better and more pleasurable for participants. This yielded much improved results, but many still often missed the mark.
These misses weren't too surprising, since most hospitality execs know how to create fantastic guest experiences, but creating fun digital game experiences is less familiar territory.
One example: Years ago I was speaking to a GM of one family hotel brand near Orlando. His idea for a fun game to make long lines at the front desk more bearable for kids? Put various Orlando attractions in alphabetical order and complete simple multiplication and division problems. Based on my own experiences with children, I suspected this might backfire. I was able to dissuade him and we ultimately had a hit by creating a simple matching game that gave kids larger and larger rewards the longer they had to stand in the check-in line.
There's definitely been a learning curve, but the lessons seem to be sinking in.
2. Today's Gamification Experiences Often Work More Seamlessly Across Mobile, Web, Kiosks, Booking Engines and Other Touch Points
In the past, coordinating a gamification campaign across multiple touchpoints was usually just too difficult or expensive to pull off.
But more recently, companies are getting a lot better at creating omni-channel gamification experiences that integrate with POS, PMS and loyalty systems and can be incorporated into larger marketing and operational campaigns. Often one of the ongoing challenges of setting up a good gamification experience for guests is figuring out how to handle redeeming the rewards. If it's too difficult to do, no one will bother. Better integrations and more redemption options result in smoother experiences and higher return on investment.
3. Today's Companies Are Far Better at Using Data Intelligently
Richer, more real-time data allows hospitality executives to deploy gamification solutions that can evolve and improve quickly, even in the middle of a campaign. What's more, the data collected during these campaigns goes a long way toward informing other initiatives at a property. How a person interacts with a game tells us a lot about their personality, preferences and inclinations. I've spoken to dozens of hotel executives who were surprised by the quality of insights that games allowed them to gather about their patrons' preferences or their employees' strengths.
In general, we've seen more of an evolution than a revolution in the gamification space, which makes perfect sense given that it's becoming a more mature, accepted thing in the world. If done right, it works well. If executed poorly, it doesn't.
All of this is interesting enough. But what's most fascinating to me about gamification didn't become clear to me until after I left that world.
You see, in 2018, we sold OfferCraft to a company called NRT and stopped focusing on gamification every day. I stopped talking about it at industry conferences, I stopped leading sales presentations about it, I stopped helping clients create new gamification campaigns, I stopped writing articles about it. In fact, I stopped cold turkey – gamification and I both happily went our separate ways.
After a much needed break, in 2020 I took on a new role as Chairman of software development company Plan A Technologies. I didn't expect to talk or even think much about gamification in my new role, and indeed I didn't. But a different word came up pretty much daily, across nearly every new technology project we tackled. It's a word that I never would have been focused on had I not spent years of my life thinking about how to make mundane, everyday activities more fun.
The word?  Enjoyability.
It seems so simple and obvious, but it's amazing how many technology projects and hospitality initiatives are done without any focus on whether or not they'll be enjoyed by people. (As noted earlier, this was a major struggle for initial hospitality gamification efforts.) In business, we optimize for cost, for efficiency, for clicks, for ease of use, for spend per visit, etc. These are certainly useful, but I now recognize that the biggest takeaway I acquired from my work in gamification is to optimize, above all else, for enjoyability.
Today I get to help build tech solutions for some of the biggest hospitality brands in the world. Viewing these projects through the lens of "How much is someone going to enjoy using this?" forces my team to think about more than just the mechanics of how a new kind of hospitality technology will be utilized. It forces us to imagine how someone will feel when interacting with that technology. Will that person feel good? Great? Inspired, even?
It's obviously not limited to just technology or only consumers. Today I oversee a team of several hundred people, and when I think about what motivates my staff to show up every day, I think a lot about the best way to maximize how enjoyable their job is. As I wrote in that original article five years ago:
"By making an experience more enjoyable, we see huge lifts in both revenue and satisfaction...Enjoyability is now a vital KPI for any hospitality company. It's what sets apart the ordinary from the unforgettable. With this new focus on enjoyability, hospitality companies are uncovering new sets of data that most industries haven't thought to analyze yet, they're finding new approaches to differentiate their properties in a crowded field, and they're discovering new ways to surprise and delight guests."
In short, it pays to maximize enjoyability. Which is encouraging, because the hospitality industry has long excelled at finding new ways to do this. 75 years ago, New York City's Roosevelt Hilton took a bold step: They became the first hotel to install televisions in every guest room. This was a big investment and it carried real risks. (Would guests pay an extra $3 per day for this luxury?)
Of course, soon not having one seemed unimaginable. If, after a long day, you went back to your hotel looking forward to lying in bed and watching your favorite program and discovered the room didn't have a TV…would you stay at that place again?
Enjoyability has similar potential. Soon enough, staying at a property that fails to take into consideration how to make every aspect of a visit as pleasurable as possible may be as jarring as walking into your room and realizing you're staring only at a wall.
Looking back, the greatest lesson I've learned from gamification is that it's not about the games. It's about making life a little more fun, using whatever tools are available to you. It's a pretty great way to increase both your business' profitability and genuine passion for your brand. So go out there and make things more enjoyable. Your guests and your staff will thank you for it.
HotelExecutive retains the copyright to the articles published in the Hotel Business Review. Articles cannot be republished without prior written consent by HotelExecutive.