Revolutionizing Group Business: How Hotels Are Adapting to Hybrid Event Technology
By Corbin Ball President, Corbin Ball Associates | September 2023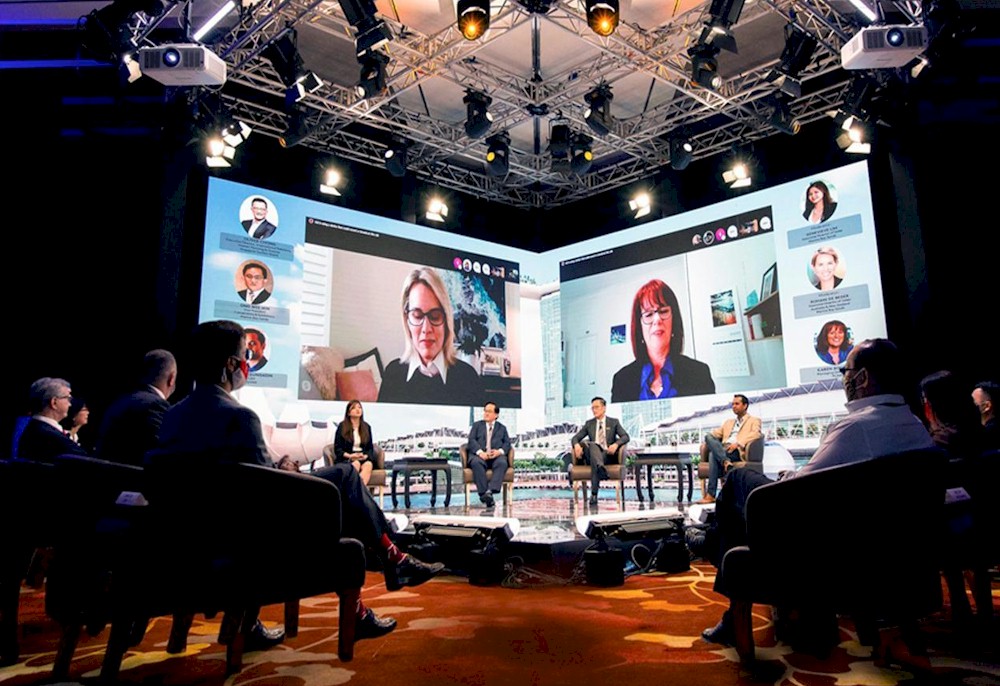 In today's rapidly evolving business landscape, hotels have become more than just venues for hosting conferences, meetings, and events. They have transformed into dynamic spaces that cater to the growing demand for hybrid events.
With the advent of technology, hotels are adapting and embracing the concept of hybrid events, which combine in-person and virtual elements.
This article explores how hotels are leveraging hybrid event technology to accommodate group business needs, offering a seamless and engaging experience for attendees.
The Rise of Hybrid Events
Over the past few years, hybrid events have gained significant traction in the business world. These events blend the best of both worlds, allowing participants to attend in person or remotely, based on their preferences and circumstances. Hybrid events have gained popularity due to their ability to reach a wider audience, reduce travel costs, and provide flexibility to attendees.
Leveraging Technology for Seamless Integration