Vesta Hospitality President & CEO Rick Takach Appointed to Hotel Business Review Editorial Board
. September 17, 2013
SAN FRANCISCO, CA - September 17, 2013 - HotelExecutive.com, the leading online hotel industry business resource, is pleased to announce that Rick Takach, President and CEO of Vancouver, Washington-based Vesta Hospitality, has joined the journal as a contributing editor to the publication's primary business journal, the Hotel Business Review. As a member of the editorial board, Mr. Takach will be providing insights on how to insure success at the corporate and individual property levels by establishing and cultivating strong relationships with employees, business partners and local communities.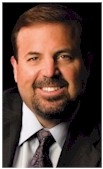 Takach Mr. Takach has more than 30 years of experience in the hospitality industry. He co-founded Vesta Hospitality in 1996 and has earned a reputation for attracting and retaining best-in-class industry professionals who, in turn, create award-winning hotels. Prior to forming Vesta, Takach served as Regional Manager for the Marriott Corporation in Bethesda, Maryland, and spent seven years as Executive Vice President of Dimension Development Company of Natchitoches, Louisiana. He has served on Hilton Hotels' Advisory Council and is a past Chairman of the Owner's Association for InterContinental Hotels Group and he currently serves as its Chairman for the Asia Pacific Region.
"I am delighted to be able to join this group of highly accomplished and respected industry leaders," said Mr. Takach. "My thirty years of experience have taught me that the hotel industry is ever-changing and one can never stop learning. I look forward to sharing some of what I have learned and also how those experiences have influenced the way I address challenges and opportunities with Hotel Business Review readers."
"Rick is a great addition to our team of editorial board members," stated Benedict Cummins, CEO and Founder of HotelExecutive.com. "He will be able to leverage the successes that have driven the continued growth of Vesta Hospitality and blend them with the experiences he gained while serving as Chairman of the IHG Owners Association to offer our readers interesting, unique and results-focused ideas and insights that they will find extremely valuable to themselves and their organizations."
About Vesta Hospitality
Founded in 1996 and headquartered in Vancouver, WA, Vesta Hospitality is one of the nation's leading, privately owned hotel management and development firms. With a portfolio of eleven properties across the United States, Vesta continues to seek out opportunities in key markets across North America. For more information regarding Vesta Hospitality and to discuss possible partnership opportunities, please contact Rick Takach at 360-737-0442.
About the Hotel Business Review
For over 15 years, the Hotel Business Review journal has been a leading online resource for hotel executives, providing white papers on best practices in hotel management and operations. With a dedicated board of more than 400 contributing editors - some of the most recognizable names in hotels - the Hotel Business Review maintains a progressive flow of exclusive content every week, so that owners, operators, senior executives, investors and developers can stay informed on the constant changes in the hotel industry. To receive our newsletter click on http://www.hotelexecutive.com/newsletter/subscribe and 'Like' our Facebook page at http://www.facebook.com/HotelBusinessReview
CONTACT:
Paul Kesman
PDK PR
248-321-2035
[email protected]
Dan French
HotelExecutive.com
800-626-1057
http://www.HotelExecutive.com