Professional Development Within Food and Beverage at the Windsor Court Hotel
By Skip Adams Director of Food & Beverage, Windsor Court Hotel | August 19, 2012
Directing a staff of over 150 hotel employees can be challenging on a day-to-day basis. Keeping them informed of current bar and restaurant offerings is even tougher. At first glance, the goal of keeping all staff knowledgeable on current menus may seem insignificant, but in this industry, as in many industries, human capital is the foundation for a strong business. By having an entire hotel staff constantly engaged and informed, the entire hotel improves its customer service. . Something as simple as front-line staff recommending a new dish or cocktail to a guest can enhance their overall experience, making them more inclined to become repeat customers.
New Orleans has long established itself as a beacon for foodies yearning to explore both the traditional Creole and Cajun fare as well as the latest in gastronomic techniques and trends. Windsor Court must not only maintain a high level of customer service to visiting guests but also differentiate themselves from other local bars and restaurants in order to attract a loyal, local customer base. There are specific challenges when developing a continuing education program. Menus are changing seasonally, and trends affect every aspect of the industry from cooking techniques to service. Additionally, the service industry has a reputation for high turnover rates, and the process of successfully keeping employees engaged and interested in bar and restaurant offerings becomes a question of economics: should we invest in staff who may not remain with the company?
However, education is often at the core of what employees want out of their job. We help our staff realize that what they learn with us can increase their skill level. As a result, the opportunity for professional growth through education creates a palpable loyalty among staff.
Gone are the days of simply testing new hires on their memorization of hotel menus. Now, the key of education is emphasizing an open, hands-on environment, with a little bit of healthy competition thrown in. We have established multiple programs geared toward the entire hotel staff across multiple departments, creating an educational process that is in-depth, multi-faceted and ever evolving.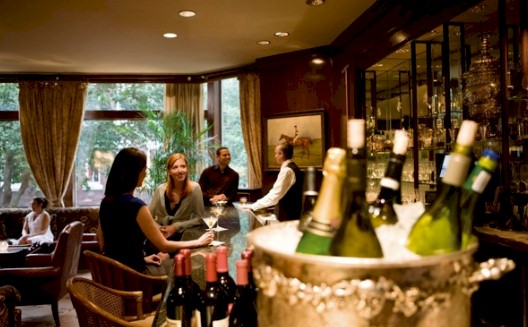 Continuous Education