You're Social, We're Social: How to Market to Social Identities
By Janet Gerhard Founder, Hospitality Gal, LLC | March 22, 2015
An email from the Microsoft Store hit my inbox a few days ago. The header read, "You're social, we're social." Right…if you're like me the notion of Microsoft being social creates an irrepressible furrow in the brow. I deleted it at once, scoffing at the notion that the Microsoft Store is social.
I was reminded of this email by a piece in the Harvard Business Review's January – February 2015 edition, "Why Your Customers' Social Identities Matter. " The subtext is the way consumers see themselves determines their behavior.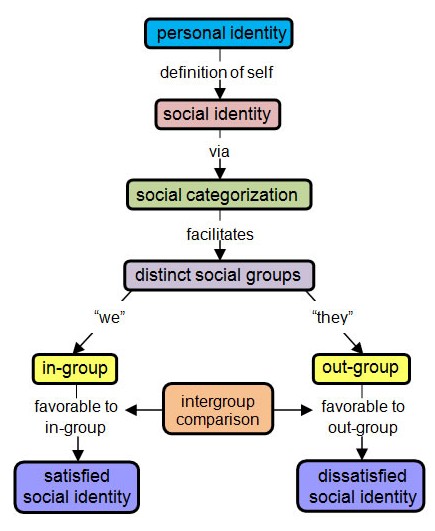 Tajfel's Theory of Social Identity
Social psychologists Henri Tajfel and John Turner, developed social identity theory which, in short, states that your self image is defined in part by the social group or groups you consider yourself to be part of. Looking more closely at what this concept means in today's social media world, the Altimeter Group defines social identity as the information about an individual available in social media, including profile data and ongoing social activity. Research would indicate one's social identity can be (easily) influenced. It got me thinking about that email from the Microsoft Store.
Once recovered from the trash folder, I discovered the "Let's get social" tagline promoted I would join 2+ million followers and stay up-to-date on new products, contests, exclusive promotions, and more via a slew of options including Twitter, Facebook, and YouTube. Why do I care about that? And, who are these 2+ million folks? Developers? People in the market for new PCs hoping to score a discount? Regardless, it certainly isn't me. Delete.
Social Identity is the Lens Through Which We See Ourselves, and How Others See Us
But, this leads to the broader question. We all have an image of ourselves --- our self-concept --- and social identities that result from our perceived membership in different groups. My business name is Hospitality Gal. I clearly identify myself with this industry. It is also a play on social. Gal is a specific descriptor used to convey approachable and easy to work with. Your social identity is also conveyed through the groups with which you associate. Think of the LinkedIn requests you accept and the LinkedIn Groups you join. The people and brands you follow on Twitter or Facebook. All of these speak to how you see yourself and how you want others to view you.
It is our social identity that helps us understand how to act in a way that enhances our distinction and status in these groups. The Microsoft Store does not fit in with my social self. But, could it? How are we tapping into our customers' social selves? Some might say that is what the lifestyle brands are all about. The intent is to make the brand consistent with a customer's perceived or desired social identity. We want customers to feel different than the people who use other brands. New lifestyle brands have announced en masse recently. But, shouldn't the age of connectivity, mobile and big data usher in an opportunity for legacy brands to stand out better?