Umami, Digestifs & Shared Plates: Hotel Culinary Trends in 2020
By Russell LaCasce Executive Chef, Hotel Valley Ho | March 01, 2020
As a chef, I can't help but notice all the incredible culinary trends and be inspired by them. One of the things that I thoroughly appreciate about the culinary scene here in Arizona is that there is so much room for creativity, growth, and opportunity. Phoenix is now the fifth-largest city in the U.S., and our culinary scene has involved incredibly over the past few decades to be where it is today.
It's a place that sustains dozens of local farmers, where even young restaurateurs and chefs can afford to open up their own place. Our industry leaders are not only up on the latest trends, but creating their own as well. There are quite a few budding trends in the hospitality industry that I have noticed on a national scale that we are tying into our own practices every day at Hotel Valley Ho.
In regards to dining experiences, we are seeing a lot less of the traditional four-course, prix-fixe meals and seeing more chef-crafted small plates that are made for sharing. Guests want the opportunity to try everything, expand their palate, and enjoy a variety of options and flavors at the dinner table, almost giving them that "Restaurant Week" experience all year long, but in a less formal format. They value the opportunity to share with their friends and family, experiment, and truly feel that sense of communal dining.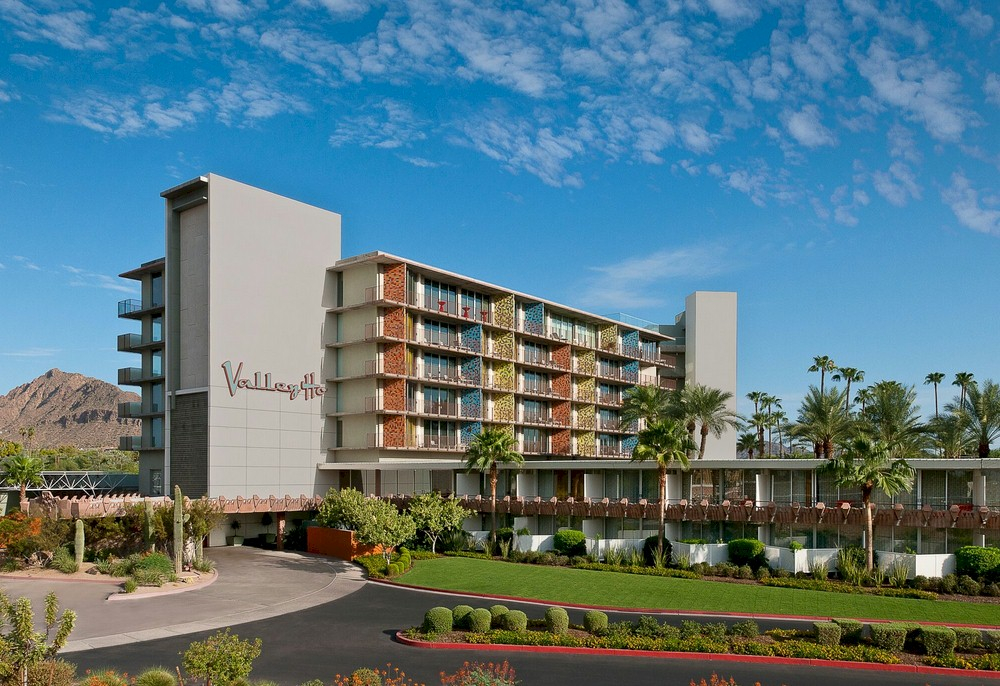 Hotel Valley Ho, Phoenix, AZ
This style of eating also eliminates food envy, or "FOMO," when dishes are easily sharable and there's no need to just pick one main entree. We incorporated this dining style into our recent restaurant revamp with a focus on small plates and a 'ZuZu, Take the Wheel' option where the kitchen takes into account any allergies or dislikes and then surprises the table with plate after plate until everyone is satiated.