The Impact of Marijuana Legalization on Hospitality Employers
By Christine Samsel Attorney, Brownstein Hyatt Farber Schreck | September 06, 2020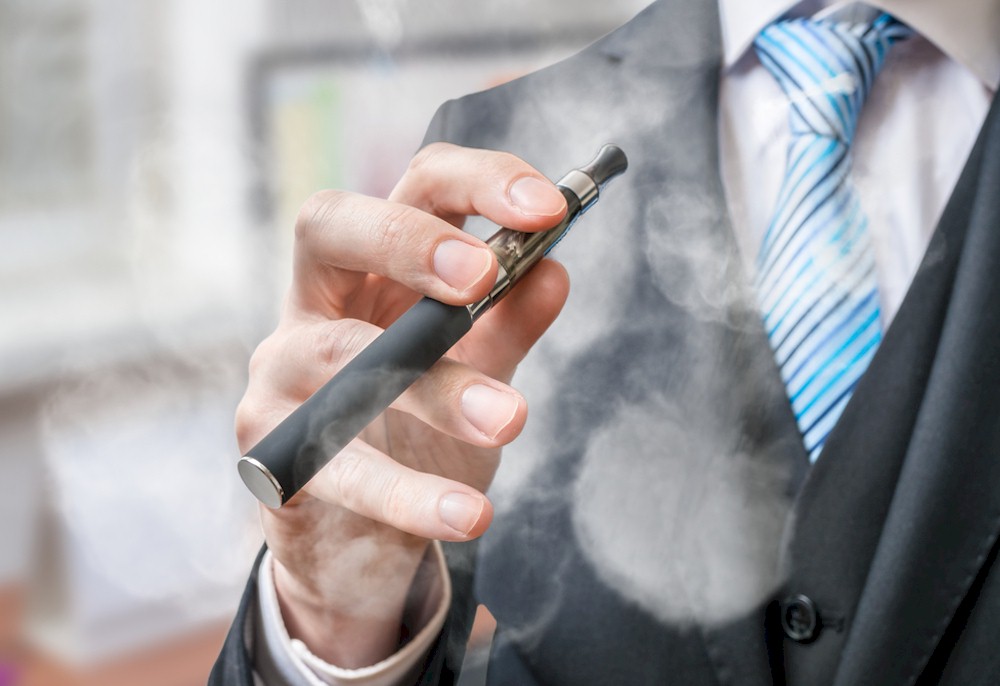 This article was co-authored by Jonathan Sandler, Attorney, Brownstein Hyatt Farber Schreck
and Melissa Kuipers Blake, Attorney, Brownstein Hyatt Farber Schreck.
Companies in the marijuana/cannabis space are reporting increased demand during the pandemic. That increased demand, along with the hospitality industry preparing to rebuild its workforce, makes this an opportune time for the industry to give hiring and employment policies a fresh look. The combination of legalized medical use and recreational use creates a complicated puzzle for hospitality employers to piece together. 
Is Employee Marijuana Use Protected?
Many states have created employment-related protections for marijuana users, to varying degrees. For instance, Arizona prohibits discrimination based solely on an individual's status as a registered cardholder or for merely testing positive for marijuana, subject to certain conditions. Other states that have enacted various protections pertaining to marijuana usage include Nevada, New York, Pennsylvania and much of New England.
Nevada, for instance, requires employers to "attempt to make reasonable accommodations for the medical needs of any employee who engages in the medical use of marijuana" unless the accommodation would pose a threat of harm or danger to persons or property, impose an undue hardship on the employer, or prevent the employee from fulfilling job responsibilities. Many of these jurisdictions create a private right of action for employees, allowing them to pursue legal claims in court.
Other states have held that marijuana use is not protected conduct, even if it is used off-duty, if it results in a positive drug test. These states include Colorado, California, Montana, New Mexico, Oregon and Washington state.
What Employment Issues Are Implicated by Legalization? 
The implications of marijuana legalization, especially for the hospitality industry, trigger numerous issues to be considered. This article addresses some of the most common considerations. For example, should employers do drug tests, and what are the effects of a positive test? Should the employer implement a single, blanket policy, or vary the policy depending on employees' roles within the organization's duties? Are employers required to accommodate an employee's use of medical marijuana?
Background and Terminology:
The terms "marijuana" and "cannabis" are often used interchangeably. Federal regulations refer to "marijuana," but different states, such as California, use the broader term "cannabis." The main difference is that "cannabis" is a broader term that includes marijuana (plants containing more than 0.3% tetrahydrocannabinol, or "THC") as well as hemp (plants containing no more than 0.3% THC, which were removed from the federal Controlled Substances Act by the 2018 Farm Bill). THC is the main psychoactive compound in cannabis that gives the "high" sensation, and is what can yield a positive marijuana drug test.
My only observation is that hemp in its natural state is legal.
Cannabidiol, or "CBD," which is now found in many products such as edible candies and cookies, oils, supplements and other delivery mechanisms, can be derived from either marijuana or hemp. CBD derived from marijuana remains unlawful under the Controlled Substances Act regardless of the amount of THC it contains. CBD derived from hemp, however, is not fully "legal" because the Food and Drug Administration (FDA) has yet to provide any guidance on the issue, leaving CBD-infused topicals and edibles in a gray area. Because of the overall lack of regulation of CBD products, the amount of THC they contain can vary widely, and the use of easily obtained CBD products can result in a positive drug test.
Drug Testing Considerations: 
Marijuana testing is difficult because, unlike testing for alcohol consumption, it is not possible to distinguish between recent (and even not-so-recent) use and current impairment. Accommodation requirements for off-duty medical marijuana use vary by state, but there is no requirement to allow marijuana use on the job. Off-duty recreational and medical use is more difficult for the employer to control under various state laws because it often has a more limited impact on work performance and safety.
The current trend is that employers are moving away from pre-employment drug testing because it can unnecessarily disqualify workers, especially in tight labor markets. Moreover, some states and localities, such as Nevada, Maine and New York City, now prohibit pre-employment tests, and it is likely other jurisdictions will do so as well. These laws do, however, contain exceptions for safety-sensitive positions and where legally required, such as government contractors and Department of Transportation-regulated positions.
Many jurisdictions also have restrictions on when and how drug tests may be performed. For instance, some prohibit random drug testing. Many impose specific requirements for implementation of drug testing programs, and specified procedures must be strictly followed to avoid potential claims and liability. In determining what type of test to conduct (e.g., urine, blood or saliva), employers should consider the relative accuracy of each along with potential state law restrictions on the more invasive testing methods. And the efficacy of drug tests is questionable: marijuana stays in the user's system for a long time-up to two weeks or more, and even longer for chronic users.
Employers should review their contracts with drug-testing facilities to confirm what compounds are included within the test (e.g., whether or not it includes THC) and what will be reported to the employer. Due regard should be given to confidentiality of medical data (e.g., disclosure of the condition for which medical marijuana is being used), and information that is precluded from consideration under applicable law.
Additionally, several jurisdictions have enacted laws providing that a positive drug test is not enough to justify discipline or termination-an employer must show actual impairment. Why? Unlike alcohol, there is no widely accepted standard for marijuana impairment. Alcohol is water-soluble, while THC is fat-soluble, meaning that it stays in the body longer and can produce a positive test result up to 30 days after ingestion. Positive drug test results therefore do not necessarily mean an employee is impaired by THC.
In addition, even "legal" CBD products can, unbeknownst to most employees, contain enough THC to result in a positive drug test. Courts in some of these states have gone even further, holding that impairment cannot be shown merely by the testimony of a human resources professional or supervisor, but requires more.
Employers therefore must be cautious in drug testing processes, including refusing to hire or implementing discipline on the basis of a positive drug test.
Considerations for Drug Policies:
Employers should consider whether to maintain a zero-tolerance drug policy (to the extent permitted by state and local law) or permit some off-duty usage. Among other considerations, hospitality employers should consider the impact of a zero-tolerance policy on recruiting and staffing. This can be particularly problematic in jurisdictions where unemployment is low or there is great competition for staff; a zero-tolerance policy can make it difficult to hire and retain workers in many types of positions.
One option many hospitality employers have adopted is to have varying policies. For instance, companies can-and may be required under applicable law to-treat medical and recreational usage differently, permitting medical usage subject to specified conditions and in accordance with state and local law. Employers also can have different policies for different positions; for instance, a zero-tolerance policy for safety-sensitive and supervisory positions, those that interface directly with guests and money-handling positions and valets, with more relaxed standards for other workers.
Note, though, that companies that are government contractors or are subject to other regulatory requirements (such as Department of Transportation-governed drivers or entities subject to gaming regulations) may be precluded from overlooking state-legal marijuana usage. Likewise, employers with unionized workers likely will need to work with the union to establish the parameters of a drug policy, including testing procedures and disciplinary measures that may be implemented in particular circumstances.
Updating Drug Policies:
Regardless of how the employer elects to proceed, the policy can prohibit employee usage of marijuana on company premises and during working time, subject to state law. Similarly, the policy can provide for disciplinary action when an employee comes to work under the influence, even if marijuana usage is protected by state law, if there's an impact on performance, particularly in a safety-sensitive position.
The policy should outline restrictions not only on use, but also possession, including on the employee's person, within the worksite and elsewhere on the premises (e.g., in the employee's own vehicle on-site). In crafting the policy, employers also should address on-call workers and off-duty usage considerations to ensure that employees who are called in are not driving or reporting to work under the influence.
If retaining a zero-tolerance policy for some or all employees, the policy should specify that, despite the fact that marijuana may be permitted under state law, its use and possession is still prohibited by federal law and the company, as outlined in the policy. The policy also should specify the circumstances in which drug tests will be performed, and what will be tested (e.g., whether marijuana will be included in the screen).
Circumstances under which drug tests typically are performed include after a conditional offer of employment is made, upon reasonable suspicion of impairment or use, after workplace accidents and on a random basis where permitted under applicable law (either with respect to the general employee population or in connection with "last chance" agreements for employees who have previously violated the policy).
Updated policies should be disseminated and acknowledged by employees.
Other Policies to Consider
Depending on the position the company wishes to take with respect to its drug policy, and the requirements of state and local law, other employment policies may need to be updated as well. This can include, among others, policies regarding background checks (e.g., to ensure the employer is not improperly considering marijuana offenses that may be off-limits under applicable law), workplace safety (to, among other things, address any permissive off-duty use of marijuana as well as the potential impact of marijuana use on workers' compensation claims), disability accommodation and the interactive process, standards of conduct, discipline and termination and employee assistance program.
Disability Accommodation and Discrimination:
The Americans with Disabilities Act (ADA) does not require accommodation of employee use of illegal drugs, including marijuana. However, several states, such as Nevada, New York, Arizona and others, expressly impose an accommodation requirement with respect to medical marijuana usage, subject to specified conditions (e.g., the safety-sensitive nature of a position), requiring employers to engage in the interactive process. Moreover, the documentation that may be required of the employee to support the requested accommodation (e.g., health care provider certification or medical marijuana card) varies by state.
In addition, the underlying condition for which the employee is using medical marijuana may itself constitute a disability. Employees have claimed in lawsuits that, while their marijuana use may not be protected, they have a condition that is itself a "disability" requiring accommodation under the ADA (or state equivalent) and/or a "serious health condition" under the federal Family and Medical Leave Act and comparable state law.
Workers' Compensation:
Many states preclude or limit entitlement to workers' compensation benefits if the employee was under the influence at the time the workplace injury occurred. However, guidance issued by OSHA actually discourages blanket post-accident testing (as opposed to reasonable suspicion testing) because of the potential "chilling effect" on the reporting of accidents. Regarding coverage of medical marijuana, at least two jurisdictions-New Jersey and New Mexico-have held that workers' compensation was required to cover medical marijuana for work-related injuries.
Action Items for Hospitality Companies:
Review state and local laws regarding medical and recreational marijuana in each jurisdiction in which the company operates (note that many of the considerations outlined above also apply to patrons);
Form a team to address the issues, which may include representatives from human resources, legal, security, marketing and operations;
Establish the company's position on the various issues;
Update policies and drug-testing facility contracts to reflect the company's position, keeping in mind that clarity is important;
Enforce policies uniformly;
Train management on how to implement the policies; and
Keep apprised of legal developments; they change frequently.
Bottom line: Employers must proceed cautiously, particularly where the usage occurs off-duty, safety concerns are not implicated, and there is no discernable impact on the employee's performance.
HotelExecutive retains the copyright to the articles published in the Hotel Business Review. Articles cannot be republished without prior written consent by HotelExecutive.