Case Study: Three Hotels and What Makes Them My Favorite
By David Ashen Principal & Founder, dash design | October 04, 2020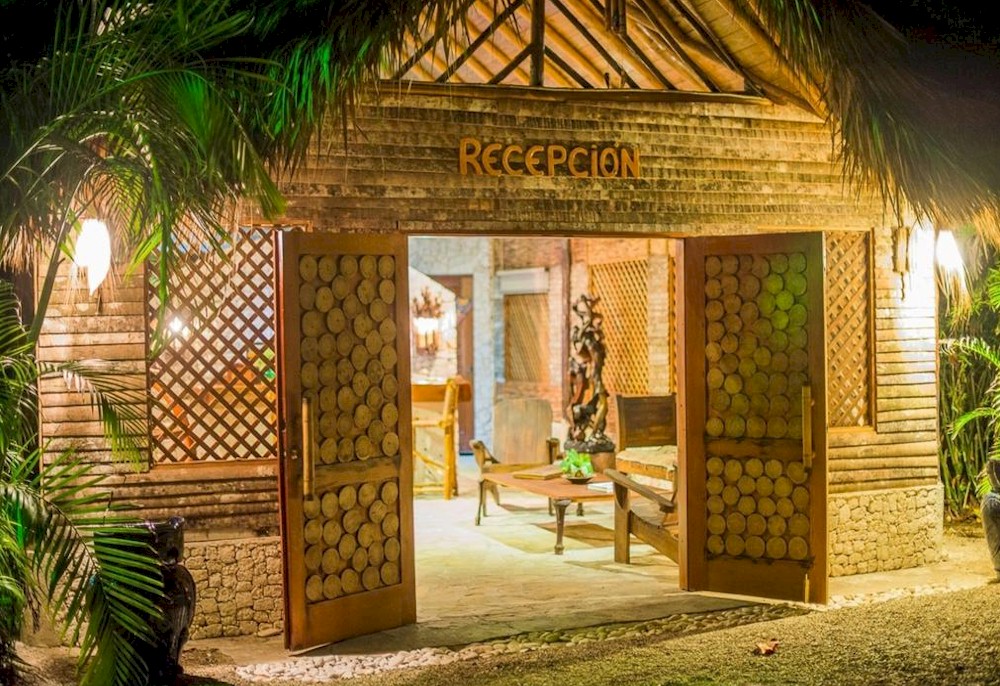 I am constantly on the road – one could say I live, breathe, eat and sleep hotels, given my line of work. In fact, I probably spend at least 100 nights a year in a hotel room and my passport always has stamps from countries in multiple continents across the globe.
So, when I'm not lugging luggage, what do I do for fun? It probably would surprise most people that, on my down time, I love to travel. I can't seem to shake my insatiable wanderlust!
When I travel for pleasure, I choose my lodging very carefully, and look at properties that have something unique in their DNA; will provide a certain level of pampering; inspire my imagination; and allow me to escape. My choices might be a bit odd for some, as they do not represent the highest standard in conventional luxury (Who could afford that on a designer's income?!), however, they do represent wonderful innovation in both the tangible (design) and the intangible (service).
I'm sharing my three top hotel picks, and what most appeals to me about each, in the hopes that hotel designers, owners and operators everywhere will be inspired and that, particularly as we begin travelling more adventurously again in the post COVID-19 world, I'll be able to open someone's eyes to a property they may not have considered staying at previously.
Let me take you on a journey…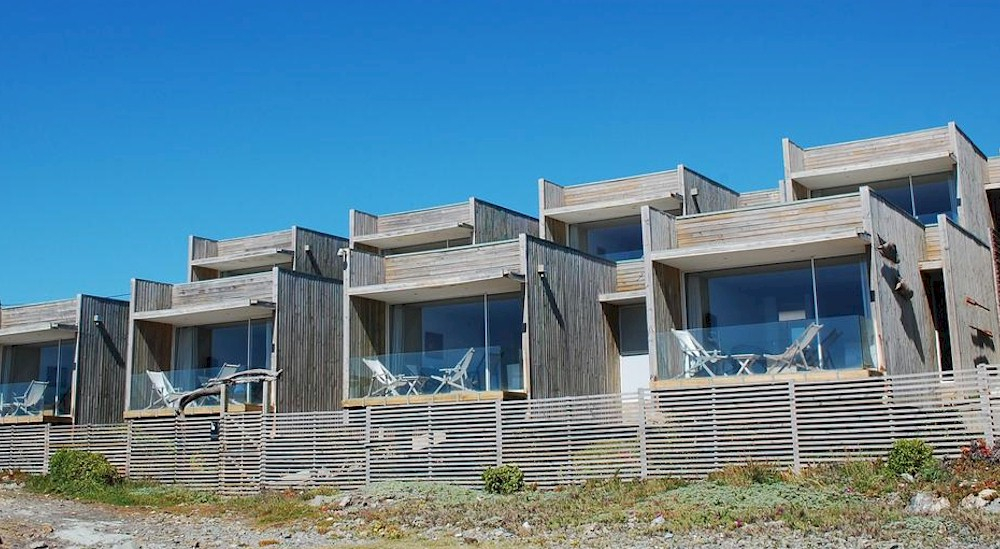 Boutique hotel 8 al Mar in Pichilemu, Chile
Simplicity and Serious Service
Boasting a five-star TripAdvisor ranking, one I'd agree with, is 8 al Mar, a bed and breakfast boutique hotel located less than a mile away from the center of Pichilemu, one of the world's surfing capitals, in Chile.
It's not just the soothing sound of the sea and feel of the wind, or the enchanting view of the sky and stars, that draw travelers in, but the highly bespoke experience that begins with the small number of rooms, each situated over the rocks on the edge of the Pacific Ocean.
The beautiful backdrop is enhanced by an equally serene design that starts with simple, elegant rooms. Pure, white walls and locally sourced wood floors set the tone. The bed, dressed to minimize distraction, is positioned at the perfect angle, aligned to look straight at an expansive window that encourages guests to get lost in watching big ocean waves roll in.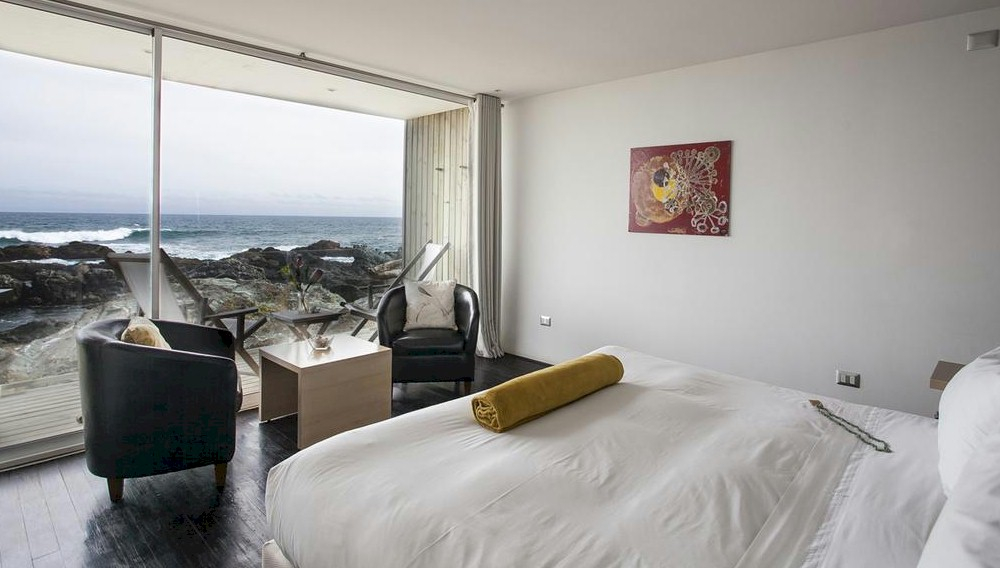 Amenities are few, but are instead replaced with superb service. The morning starts with a customized breakfast basket delivered to the guest's door, at their chosen time, filled with an abundance of options, from fresh juices and fruits to cereals, eggs, toast and yogurts, all to be enjoyed on a private outdoor terrace, also facing the water. The 8 al Mar also has a communal living room with an honor bar – aperitif or French cheese, anyone? – that sits off a common terrace that floats over the ocean and includes firepits and comfortable seating. The private experience and incredible service is always in the background, while the clean design and beauty of the location, with its long sandy beaches, forests and lagoons, lure the guest in.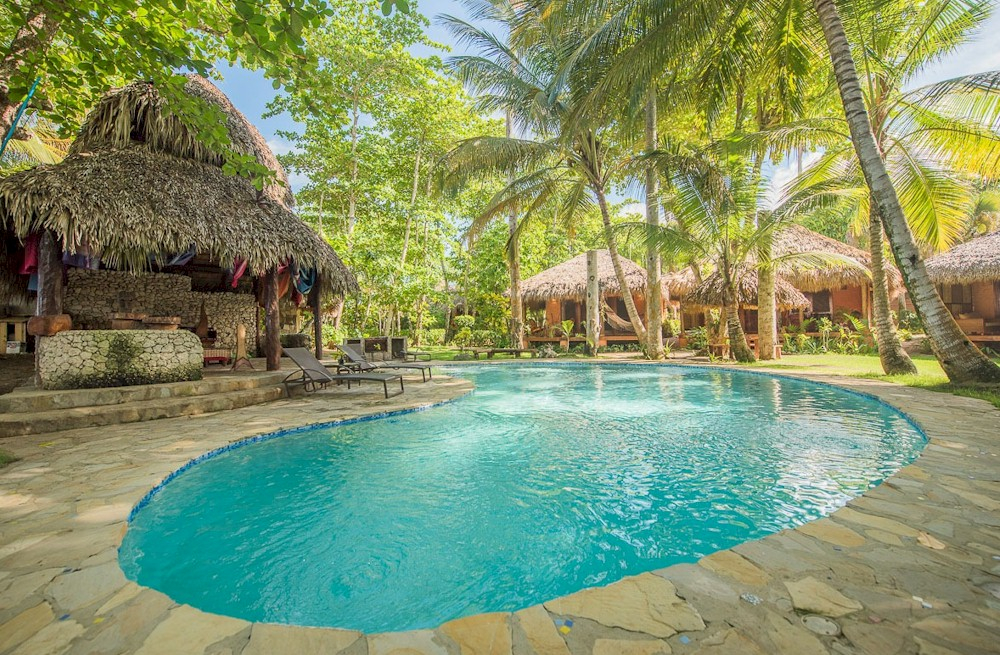 Natura Cabana Boutique Hotel & Spa, Cabarete, Dominican Republic
At One with Nature
You may begin to notice a theme in my favorite hotels, especially as I begin to describe Natura Cabanas to you. Located in the Dominican Republic, on a somewhat remote slice of the beach near Cabarete, the wind surf capital of the world, this small, boutique hotel is inviting, intimate, service-oriented and never so luxurious that it doesn't feel like home. The beachside hotel, built by an architect and his wife, a yoga instructor from Chile (notice another theme?!), features 12 technology-free cabanas, each different from one another and all constructed from local materials. There's no glass or screens to be found anywhere; no radio or television in sight; no air conditioning and, for many years, no internet – and that's decidedly part of the appeal.
For me, the ability to disconnect from technology and the frenetic energy of my work life and connect with nature and myself when I choose a place to go on vacation is key and Natura Cabanas provides that kind of elevated rustic experience.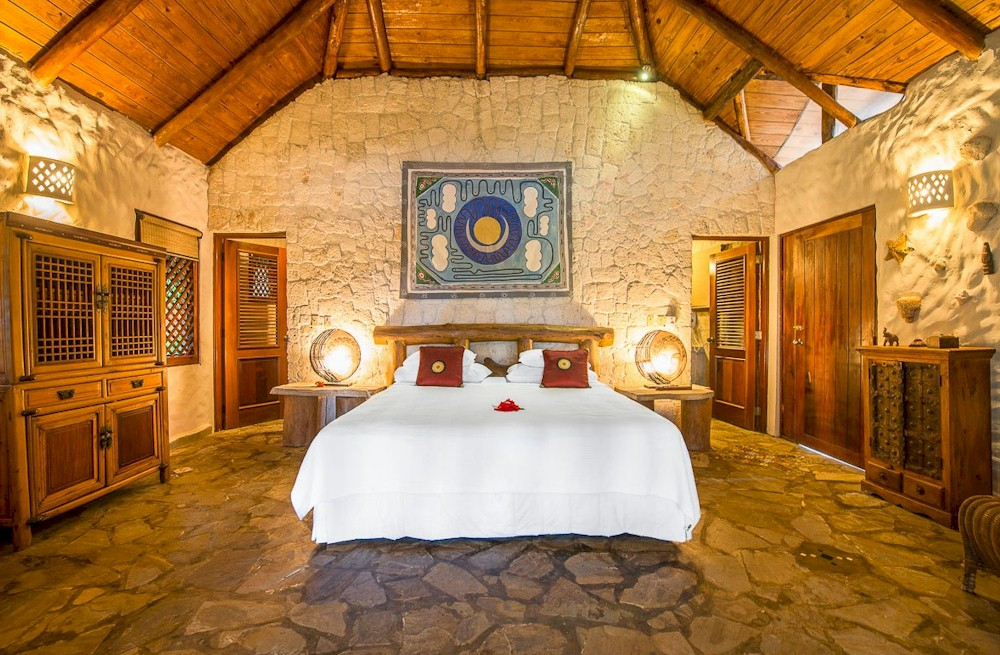 Another point of distinction is the dining. There are two, small traditional palm thatch-roofed structures, one for made-fresh breakfasts and the other for delectable Chef-prepared dinners, with the option to have a special meal in a private terrace or on the beach, upon request. Many of the dishes are prepared with organic vegetables and herbs from the restaurant's own garden and cooking classes are available on-site.
Amenities add to the experience, including a small, but artfully designed spa, the ability to enjoy open-air, oceanfront yoga and a staff that will help you plan everything from a private meal in the mountains to a horseback ride on the beach. The decor throughout is simple, rustic and every bit of the experience is curated.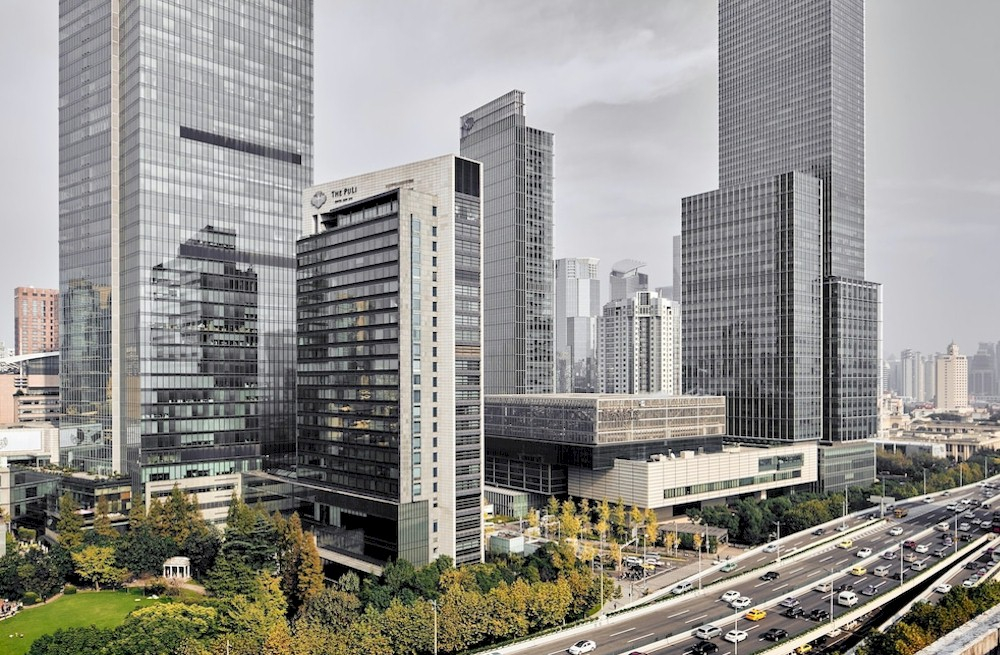 The PuLi Hotel and Spa in Shanghai, China.
Personalization Personified
Being out in nature, alongside an ocean and with all white linens is not the only kind of hotel experience worth raving about. Equally spectacular is a stay at The PuLi Hotel and Spa in Shanghai, China, which also received a nod as the #2 of the "Top 10 Hotels in Asia/China" from Conde Nast Traveler's Readers' Choice Awards last year. Built by a Taiwanese company, the hotel is a sleek refuge from the city's bustling streets, with its charm in the surprising level of attention to detail.
Most notable is that the concierge reaches out to me each time I book a trip, touching base to see if I want my room to smell like lemongrass, like I did on my last stay. They'll ask if I'm still enjoying orange juice and Diet Coke and if I'd like a decanter with scotch waiting for me upon arrival, recalling that I ordered it another night during my stay.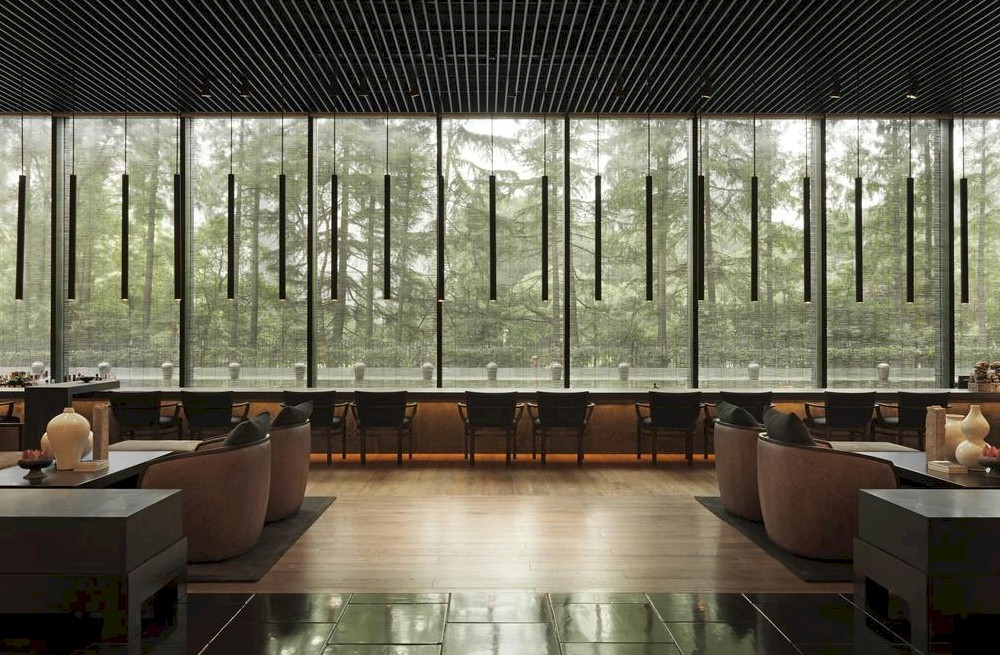 The Lobby Bar at the The PuLi Hotel and Spa
Daily laundry service, an indoor infinity pool and a health club equipped with experiential showers, a micro bubble bath, a three-in-one whirlpool and of the moment gym equipment don't hurt either, but mainly the thing that keeps me coming back is the personalization, which is the epitome of luxury.
Lessons Learned
When I think of 8 al Mar, Natura Cabanas and The PuLi Hotel and Spa, each has not only left me with lasting memories and recommendations to share with my fellow travel enthusiast friends, but also ample design insights for the many hotel clients our firm works on interior design and brand consulting with.
The 8 al Mar was on my mind when my firm transformed the Super 8 in Salida, Colo., where I have ownership, into the Loyal Duke Lodge. Great thought was put into the experience and we discussed opportunities with the operator to elevate the service at this three-star motel. How could we create a real point of difference? One way was through the design of the outdoor areas and thinking of them not as a place to just pass through, but one that was an extension of the experience. The pantry and lobby at the Loyal Duke Lodge were definitely inspired by the shared living space at 8 al Mar, which also eschews the traditional lobby in favor of a lounge that allows the guest to indulge and relax.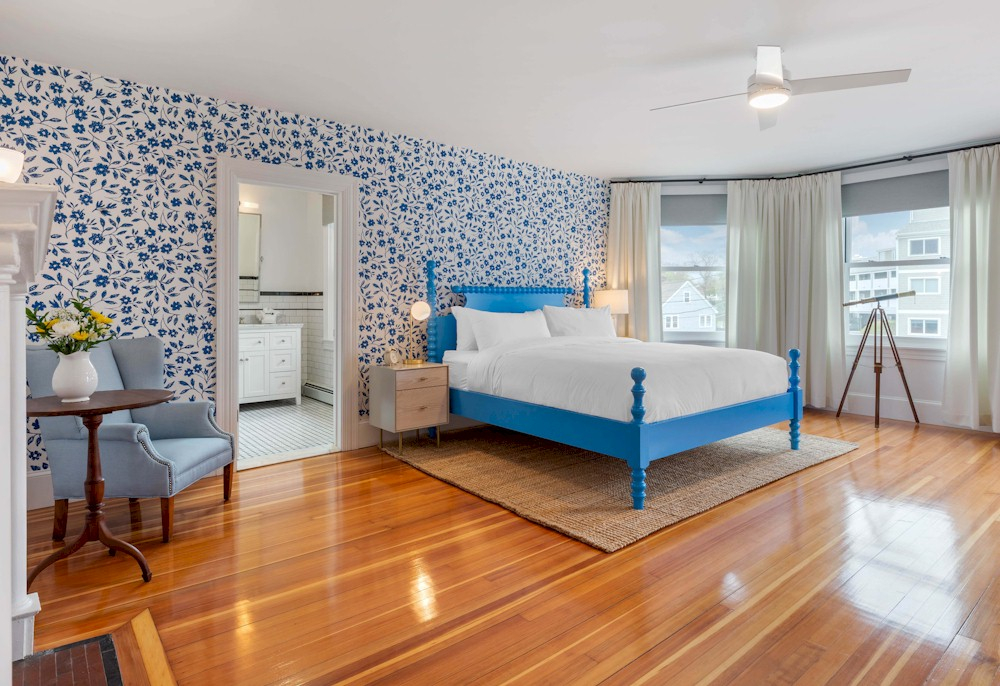 Guest room at the Ocean Rose hotel in Narragansett, Rhode Island
Similarly, I harkened back to my stays at Natura Cabanas when designing the main house at the Ocean Rose hotel in Narragansett, R.I. What I really love about Natura Cabanas is the originality and authenticity that is expressed in the design and the service. The 10 cabanas all have a unique design and personality. When we were developing our design for the nine rooms at the Ocean Rose, I wanted to bring a personal touch to the rooms and create nine distinct concepts. We were able to do that and pull a collection of antiques and new pieces that created a unique palate for each room. This was not an easy task, as sourcing unique pieces for a small hotel can take more time than designing 150 rooms for a branded (chain) property.
Last, but not least, The PuLi Hotel and Spa served as a muse for a new hotel that will open at the end of the summer called the One11 in New Orleans. One of the design elements I love about the PuLi is the lobby bar. The simplicity of the PuLi's nearly 100-foot Long Bar overlooks a reflecting pool and, in the evening, becomes a lounge to see and be seen in. What I most like is that is that, even though it is very elegant, it's a casual place to have a meal, drink or a conversation with friends. The reflection of light through the bar, from the pool, is enchanting.
In our project at One11, our bar/lounge/lobby overlooks an outdoor court that is enclosed by a wall and bordered on one side by a small, linear lap pool. It's placed in such a way that, at night, the lights in the pool will cause a magical reflection of the courtyard's wall and a gorgeous glow through the courtyard and into the lounge. Like the PuLi, the One11's bar and lounge does not have a designated restaurant; it's a mix of sexy and comfortable seating that allows for cocktails, small meals and social play.
Whether ocean- or city-side, sleek or subtly sublime, some of my best hotel stays have been made memorable by the people behind them. In a world where human connection has never been more important and valuable, it's good to remember that the little things mean the most.
HotelExecutive retains the copyright to the articles published in the Hotel Business Review. Articles cannot be republished without prior written consent by HotelExecutive.