How Effective is Social Media for Conversions and Bookings?
Where's the impact in the customer journey?
By David Viteri Consultant, Viteri Marketing | February 07, 2021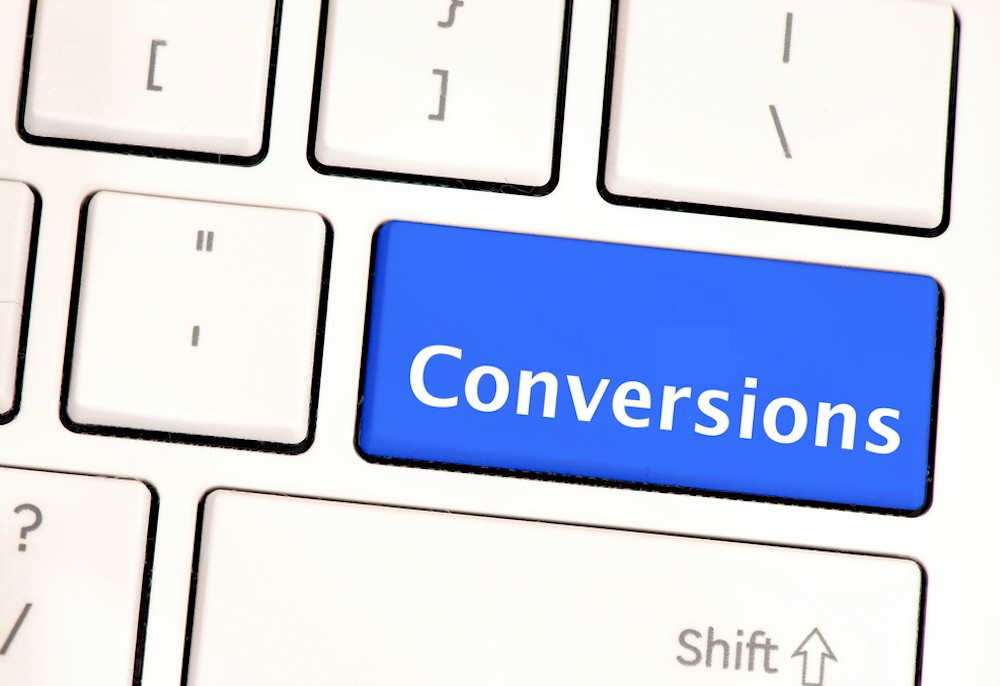 Co-authored by Anil Bilgihan, Associate Professor, and Peter Ricci, Director, Hospitality & Tourism Management Program, Florida Atlantic University
Social media came into the hospitality and tourism industry like a lightning rod for marketers. Search engine optimization (SEO), paid search, display advertising, and email marketing were effective vehicles for getting awareness and conversions. Social media promised to get businesses direct engagement with consumers.
Hotels, restaurants, bars, casinos, cruises, tour companies, and everything else hospitality dove right in head first and they suddenly included social media as a pillar of their marketing plans. The premise was that social media could be the new vehicle to reach customers, build brands, popularize offerings, and increase sales. But what is the real impact of social media? Does it generate bookings? Or is it just a vehicle for awareness? Despite proposed benefits, the impact of social media on a hotel's performance is not easy to measure. Although the authors focus on hotels in this article, the difficulty measuring impact is not easy to measure on any tourism company.
Likes and impressions offer preliminary metrics on the success of your marketing efforts. It is challenging to deduce how social media contributes to increased sales, winning new customers, and expanding existing relationships.
While social media is an effective vehicle for communicating with a targeted audience, it generally impacts the consumer at the awareness stage of the customer journey. Thus, the consumer is not ready to commit to a conversion just yet. Nonetheless, we often forget that engaging with the customer IS a critical part of the customer journey. Indeed, original hotels and other industry businesses were impressed with number of "likes" or "mentions," but their owners were looking for the return on invest (ROI).
The takeaway for marketers needs to be awareness and attribution. For example, if a consumer becomes aware of your hotel via a social media ad campaign, they might be inclined to further know about your hotel. The consumer will probably click on the ad campaign link that takes them to your website (dedicated landing page will be discussed in the User Experience [UX] section below). From there, the consumer might go to Google to search for reviews of the hotel and the surrounding areas exploring nearby attractions, food and beverage venues, entertainment, museums, and so on.
After the research is concluded, in a day or a few days, the consumer will make a decision to convert or not to convert via your website or an online travel agent (OTA) or other travel intermediary. This all initiated from a social media ad campaign (or organic post). An organic post is a post on social media that has not been paid for with advertising or marketing dollars behind it.
Christopher Buckelew, Senior Director of Integrated Marketing with a national hotel management company in New York City stated, "Although organic social media is more for public relations, goodwill, and to build community…paid social media can convert well when the targeting is executed correctly."
It's no secret that social marketing has a lag time between investment and return. The journey might be long for the interested browsers to become leads and, ultimately, loyal customers. If you make an Instagram post of your property today, you're not going to see the new leads within a few hours. Measuring customer investments uncovers a long-term payoff. Not only is there a lag time in digital marketing when it comes to reaching the target audience and bringing in high-quality leads, but there is also a lag associated with the analytics that you need to determine whether your marketing efforts are working. Compared to "old style" print ads where the reservati0ns office could simply count the number of guests who mentions the ad directly, this frustrates many of today's leaders. They simply have to "wait and see," something that conflicts with the modern world of "we want it now!"
Analytics like those provided by Google Analytics often offer real-time reports, but a small percentage of the information that you view has a lag time that could make that portion of the report irrelevant to your evaluation. There is a learning curve and training to make sure one understands what real outcomes and decisions are accurate.
Marketers should continue to place emphasis on social media in their marketing plans and budgets. But they should look beyond a direct financial ROI as bookings and instead focus on how it can be used to influence the consumer through the customer journey.
Kevin Croke, Vice President of Sales and Marketing at The National Conference Center in Leesburg Virginia stated "I do feel that social media is very impactful at driving conversations and helping to build a brand, a product, or service and to support it and help it grow. While bookings are important and everyone wants to know what the ROI is on these efforts, I feel the true value of social media is that it's relatively cost efficient and an immediate vehicle to deliver your message or story to a social community. People will stay engaged and will help to promote you which ultimately grows your awareness. During these difficult times of a pandemic, marketing budgets have been slashed, and the typical resources a marketer would use like digital ads, print media, commercials, etc. may not be an option as much as in the past. I have found that we are now relying more on our social media platforms to drive our marketing message which is critical."
Social media is not some silver bullet that will exponentially develop your customer base. Beyond advertising, it offers ways to put out brand content organically.
And, over time, these initiatives and behaviors can indeed lead to the ROI we're all seeking through new customers, new followers, and new influencers who recommend our businesses.
What Metrics Matter?
When executing social media campaigns, both paid and organic, marketers want to gauge a return on investment that justifies the efforts via several Key Performance Indicators (KPIs). These KPIs are usually predetermined prior to launching the campaigns. However, as campaigns are live, unexpected metrics can help optimize the current campaign or improve future campaigns. Marketers need to look at the big picture of their metrics for opportunities.
Typically, marketers will put their focus on engagement, follower count, and traffic metrics for the campaigns that are executed. This is where issues tend to arise in measuring ROI and why it's critical to clearly define and understand the goals and objectives of the campaigns prior to launch. Marketers and hotel executives involved in marketing tend to translate an increase in followers or engagement with an automatic increase in bookings or sales. These metrics do not correlate. If the goal is to increase followers, then a strategy of boosting posts to target audiences as well as launching dedicated ad campaigns needs to be implemented with the full understanding that the only metric that matters is follower count.
If the goal is to increase engagement, then again, the only metrics that matter are specific to comments, shares, and likes. If the goal is to drive traffic to the website for conversion (booking, request for proposal, call to action), then the only metrics that matter are traffic from social media sources to the website. When we speak of generic we talk about the volume and when we talk about quality we refer to traffic that is more likely to convert to a booking. We always seek low bounce rates, more time from consumers exploring our sites, and related positive outcomes.
For traffic metrics, marketers need to take into account that Facebook Ad Exchange and Google Analytics report different metrics for the same campaigns. Both platforms have their own unique algorithms, and neither is wholly forthcoming when it comes to explaining exactly what their algorithms prioritize. For example, we launched a 3-month social media ad campaign for a client boutique hotel in Miami. The goal was to drive traffic for a promotional offer that they were offering for leisure travelers. We implemented a dedicated UTM (tracking URL) in order to identify the campaign in Google Analytics. Facebook reported that the campaign generated 8,000 clicks (visits) to the website. Google reported that the campaign generated 5,500 visits to the website.
This discrepancy should not worry marketers. The reason it exists is because Facebook and Google have their unique views on traffic. Marketers can analyze the metrics separately or combine for an estimated average of traffic. Combining Facebook Insights with Google Analytics, you can monitor what's happening on your social media platform and your website. You may track the volume of visits, leads, and customers to a website from the individual social channel. These tools provide behavior and other information, such as age, gender, interests, location and device type used, of website visitors from social networks. We use Facebook here as just one example, but the myriad social media sites all have their varying methods of analytics.
When analyzing the results of campaigns and their KPI's, marketers need to put into perspective what metrics actually matter when trying to further capture their targeted audience. Kevin Croke from The National stated, "First reaction is to see how many of our social community members reacted to our messaging, and what the overall engagements were, and how they are trending. However, I am more interested to understand the demographics of our followers so we can use additional targeted efforts to speak to their true interests, and then deliver the appropriate messaging that keeps them engaged and help to grow our story." By looking at the big picture of how metrics impact the customer journey, the gathered KPI's will be better utilized in current and future marketing plans.
User Experience (UX) is Key in the Campaigns Just Like Paid Search, Programmatic Display, and Email
So, you've developed a plan for your social media ad campaigns, built out the target audiences, and allocated a significant budget toward it. You launch the campaign. Let it run its course. You notice a strong click through rate and traffic hitting the website. But you don't have conversions (bookings, email signups, call to actions). What happened? Is the target audience just not interested in converting? Are they too early in the customer journey? Or is it the user experience when they landed on the website?
The journey doesn't end with awareness and the prospective guest clicking on your website. A critical component to any advertising campaign is the user experience where the consumer will land in order to convert. Your website should deliver the best experience possible when the prospective guest lands on your homepage. When consumers land on your website or your actual property, and then the content either doesn't match to what the advertisement stated or the design/layout of the page is confusing, the consumer will probably not convert and instead bounce from the website.
A way to detect this is by viewing the bounce rate within Google Analytics for the dedicated landing page. If the bounce rate is high, then there might be an issue with the user experience. Marketers need to take this into consideration in order to have successful campaigns. They should work closely with their web developers and focus on design always through the eyes of the end user. A great resource for website user experience is Above the Fold by Brian Miller. In his book, Miller goes into details and provides examples of website design that is conducive for conversion and user friendly.
A/B testing is the term we use for teaching variations of the campaign with small amounts of budget to see which variation gets better results. A/B testing is also important to consider when launching social media ad campaigns. As we observe the outcomes of the testing, we can then adjust the budget for the best observation.
A/B testing can be utilized not only for the ad campaign itself, but also for the landing pages performance of these pages. Test a few different designs with different content to gauge which converts best. Once you can determine which landing page is getting traction on conversions, adjust the overall campaign to direct your targeted audience to that dedicated landing page.
Content, the Investment and Leveraging Surrounding Areas
For years, marketers have said that content is king, be it in the form of copy writing, video, photo, or graphic design. Yes, content is a key in producing sound metrics and influencing conversion, especially in social media. However, content is not free. Depending on the type of style and message, it can be a significant cost and will indeed impact marketing budgets. Some companies rely on user generated content (UGC) to get their message across.
We ran a campaign utilizing user generated content for a luxury hotel client in Palm Beach. Although the users felt connected with the hotel and were also enticed to create content during their stays, the quality was sacrificed due to creative control being in the hands of the user.
Our brand guidelines could not be applied, thus hindering the holistic approach to the campaign (social media, website, out of home). At the end, the campaign had a mediocre performance in generating traffic to the website. When we later ran another campaign for the same client, this time using models and shooting with high quality RED digital cameras, the results were significantly better.
Along with the property, we were able to craft a cohesive message and story for the campaign that placed the consumer in the shoes of the lifestyle models. The total cost to produce the content for the campaign that was utilized on social media (paid and organic), website, and out of home (billboards) was approximately $1,100 (models were $400 and photographer was $700). The hotel was able to achieve its occupancy goals for the campaign at a very reasonable cost.
When creating content, think about it from the eyes of the guest. The content has to be compelling and consistent with the brand's aesthetic in mind. Guests want to know what they are getting and why they should get it. You also need to consider that the travel industry is very visual and curate your content accordingly. Content should highlight the values that make your hotel memorable.
Leveraging the surrounding areas of your property is another method in influencing conversion. Helping the guest decide what to do during the trip is a key task. Some businesses refuse to leverage the surrounding areas due to fear that the consumer will not fully utilize their business. An example of this is from a historic resort in South Florida. The resort has over a dozen food and beverage outlets available within the property.
However, many guests would venture off property to explore the local area and have lunch or dinner at a nearby restaurant or bar. The resort would lose business to competing properties that would leverage the surrounding area as well as to Airbnb which does this strategy by default. Marketers and hospitality executives need to view the travel experience from the consumer's point of view. Will all guests stay for breakfast, lunch, dinner, and late night room service? Almost always - no!
By showcasing your surrounding area, you're giving the potential guests options for them to tailor their experience during their stay with you. Getting involved with the community and becoming a go-to source for information about what's going on in the area will help your hotel greatly. Also, do not forget to leverage your employees. If they have suggestions regarding the area or events, let them communicate using social media.
Finally, in the connected world, every guest is carrying a smartphone and becoming more participatory. User generated content whether in the form of an Instagram post or TripAdvisor comment, keeps pouring in. The industry needs to closely listen and take advantage of the data. This user generated content affords the real voice of the customer data to leverage when later making operational decisions. You may use data analytics to track social media activity and gather real time guest insights and responses.
As a hotel marketer, you already understand that social media brings value to your property. Don't feel pressured in chasing short-term ROI. Keep your focus on the bigger picture. Have a clear set of actionable goals and strategies and do not forget that social media is a powerful tool for building relationships.
HotelExecutive retains the copyright to the articles published in the Hotel Business Review. Articles cannot be republished without prior written consent by HotelExecutive.