Getting Creative on Social Media
By Katie Adkisson Partner & Co-Founder, Reed Public Relations | February 14, 2021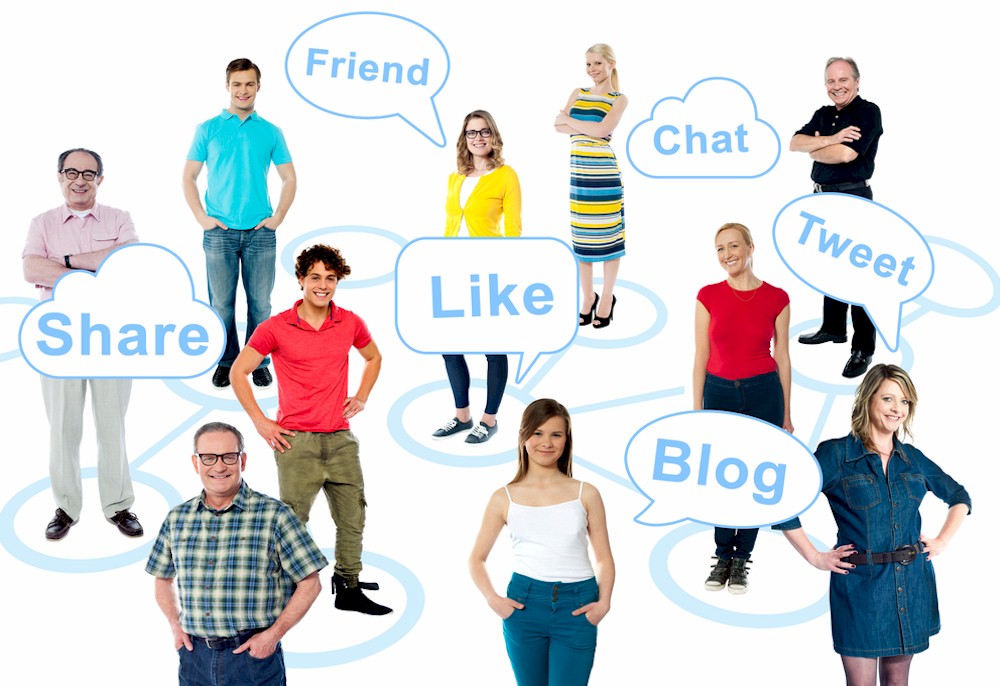 It's a given that hotel brands need to be active on social media today, considering the average guest is spending more than two hours per day browsing and scrolling. That's more than 10 percent of their waking hours spent on a medium where, if you craft your content carefully, you have the opportunity to reach potential customers at little to no paid advertising cost.
Across the board in the travel and tourism industry, nearly every business should have a social media presence. But what does that mean? How can you effectively create and manage a social media strategy that communicates your brand perspective, responds quickly to customer feedback and creates engagement? Finally, what is the return on investment for achieving these goals?
We all know it when we see it. The perfect photo with a clever caption and timely relevance that ties seamlessly to a brand's persona and garners comments, shares and likes. Engaging and creative social content, when done correctly, feels effortless and is the perfect extension of the brands we love.
But how do brands go about developing creative and engaging social content? As with any creative process, there are foundational steps necessary to generate great ideas that also match your overarching goals. That's where planning and a strong brand foundation come in to lay the groundwork before anyone even starts getting creative.
The following are a few strategies that both large and small hotel operators can employ to ensure the creativity flows and social media works for you.
1. Lead with Content
While you may have your guest demographics narrowed to a tee and an optimized ad strategy that allows you to reach anyone who has searched for your property or stopped by your website, getting in front of your potential guests is only half the battle.
Engaging content is the ultimate goal, not only to optimize your ads and ensure that they are cost-effective, but also to inspire and encourage eventual bookings. This is where engaging content is necessary to drive the intended action of your guest-a visit to your property.
I recommend really focusing on data about your guests. Take some time to really learn your guests' specific preferences. Research their interests and reasons for booking and staying at your properties. Consider hosting roundtables with loyal guests where you can ask them questions about their preferences and why they love your brand. This is invaluable information that can give you insight into guests' drives.
Once you have a good feel for your guests' motivations, you can develop content that speaks directly to them in a way they'll identify with and understand. You'll also want to make sure your content aligns with your brand voice. Be sure to evaluate whether or not the types of guests who actually stay at your property are the same types of guests you're marketing to. Far too often, brands believe they're attracting one demographic (the "ideal" audience), when they are actually far more attractive to an entirely different set of people.
We all know brands like Virgin and Moxy Hotels, who clearly have their audience and brand elements aligned. For these brands, social media reflects a youthful vibe that highlights key offerings that appeal to their guests. Think vibrant colors, sleek and modern finishes, live music and attractive cocktails.
These brands also have the opportunity to push the envelope a bit and employ playful verbiage. The direction these brands take on social media matches exactly with the audience they are trying to reach and the people they actually reach-young millennials and Gen Zers with a pension for Instagrammable backdrops. If Moxy or Virgin was hoping to attract young families or older couples, their visually driven social media strategy wouldn't be nearly as effective.
Whether for social media or an overarching strategy, developing content begins by expanding on your key messages and truly understanding your audience. What words would you use to describe your property, or better yet, how would a guest describe your property to a friend? Pull those key elements and messages throughout your content and ensure that as you're developing posts, they are ultimately speaking to your guests.
2. Consistency is Key
When I say consistency, I don't mean a regular schedule of posts, although frequently publishing content and enacting a varied structure are essential. Consistency with your brand message is what matters most.
The best way to remain authentic and tell a story for your customer is to ensure that your content aligns with your website tone and voice, as well as any other marketing collateral and PR outreach. Also be sure to take stock of your company's core values.
Social media is only one component of a well-developed, comprehensive communications strategy. Think of social media as one piece in a much larger puzzle that includes your brand's mission statement, cause marketing and more. All pieces of the puzzle should be cohesive.
At the end of the day, you're telling a story on social media, and it's an extension of your brand. Begin with your key messages, core values and overarching brand story to ensure a cohesive look and feel across all communication channels.
Once you've identified your key messages and the story you have to tell, it can be adapted to your social media channels' format and focus. Keep in mind each platform's purpose and features and ensure your content adapts and changes for them.
For example, a restaurant might include a series of images on Instagram stories highlighting seasonal menu options. On Facebook, this set of images would be converted to an album, which would likely receive fewer views and likes on that particular platform. Instead, the restaurant might consider a video or multiple posts on Facebook to highlight the same menu options.
3. All Channels are NOT Created Equal
Have you ever seen a brand publish the exact same post on Instagram, Facebook and Twitter? A variety of social media channels exist for a reason, and that reason is not to have the same posts spread across each!
It can be easy to develop a specific and engaging social media calendar for one channel and then feel it's necessary to share that same content across other platforms to reach guests who may not have otherwise seen it. Still, I implore you to resist the urge.
It's better to not post at all than to post irrelevant or recycled content that doesn't fit the intended use of each platform. The goal with social media is to reach viewers at the right time with the right content, and when we misinterpret or misuse a particular channel because we didn't optimize for its intended use, we also miss the mark.
Here's a quick guide on the ideal types of content to post to each channel:
Instagram – Photo and video-based content. Links are less easily shared.
Facebook – Posts can include more copy but should also have an image or video. Links are more easily shared, and comments can be used for engagement.
Twitter – We should all know this one by now. Keep it short and sweet and to 140 characters. Should be used for news and quick links.
Tik Tok – Video content is king and should be geared toward a youthful audience. Only participate on this channel if you can keep up with the ever-changing trends and challenges that arise almost daily.
LinkedIn – Similar to Facebook's structure, content can support more copy but should be accompanied by images. This platform is a great fit for reaching business travelers.
4. Quantifying ROI
Now that you've led with content, ensured it's optimized for each channel and is engaging and relevant for your audience, you've likely made a significant investment of time, money or both. What's the return?
This is where the measurement nerd in me gets excited. As with other digital platforms, social media provides simple tools to quantify and measure the exact value of your individual impressions and posts. Over time, you can measure engagement, click-throughs and eventual bookings.
Many clients and brands have pondered social media's value and if it's worth the creative fee or in-house social media manager salary. I contend that it most certainly is. However, social media and simply developing engaging organic content is not a silver bullet. As is the theme with everything in communications, it must be layered and aligned with your overall marketing and public relations strategy.
Furthermore, social media takes time to develop, grow, engage and nurture a community and eventual leads and sales. When done correctly, it can lead to invaluable input on strategic business decisions and increase brand loyalty among your followers.
Whether you're building your social media strategy from the ground-up or are refreshing your strategy for the year, I hope the tips I shared are helpful. Now that we've made it to 2021, we know that brand engagement on social media is highly effective and can help retain customers and earn new ones. Above all else, I recommend keeping brand alignment at the forefront of your social media decisions and making sure to develop a sturdy plan before taking the plunge.
HotelExecutive retains the copyright to the articles published in the Hotel Business Review. Articles cannot be republished without prior written consent by HotelExecutive.