Staying Flexible & Prioritizing Relationships, Design and Experiences in 2021
Tips for Hotel Managers
By Srinath Yedla President & CEO, Yedla Management Company | February 07, 2021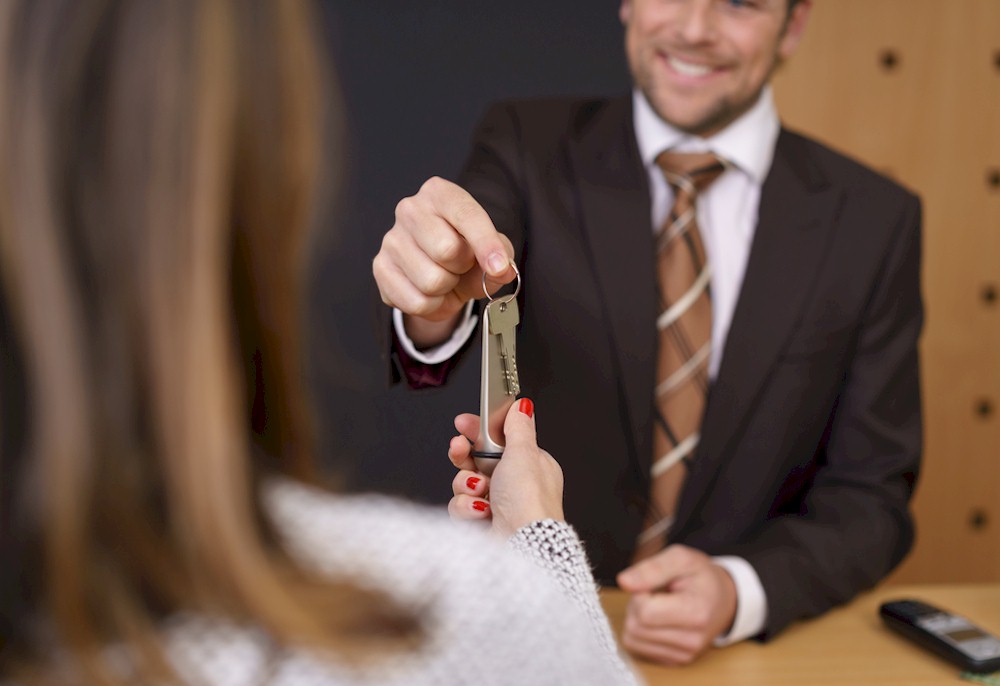 As the CEO of Yedla Management Company, I've had to work through and overcome my fair share of industry challenges, such as navigating our hotel portfolio through the depths of the 2008 Great Recession or the impacts of terrorist attacks, tornados, hurricanes and even the ash cloud of a volcano.
In 2020, however, the travel & tourism industry suffered a financial blow unlike anything I've ever seen before. Despite the massive slowdown in travel, I'm grateful that our company and its key stakeholders have maintained their focus as a long-term holder of assets. We have taken decisive steps to build market share, doubled down on the guest experience and reshaped our P&L so we can survive and emerge financially stronger from the pandemic.
Yedla is comprised of a dedicated team of professionals with a track record of success in hotel development and management through multiple market cycles. My father, Chairman and Founder Dr. K.R. Yedla, has for more than thirty-five years inspired our team to develop and manage hotel properties that provide industry-leading guest experiences while yielding consistent market-beating returns for our investors.
I've personally been with Yedla for 20+ years working in almost every position in our hotels from front desk to GM. I have also worked both as a senior executive with a Fortune 500 company and as the founder of multiple venture and private equity backed companies. Those experiences have led me to understand the power of technology to transform our industry. Therefore, as a company, we aggressively pursue strategic investment opportunities that reside at the intersections of hospitality, technology and real estate in order to improve our guest experience and returns for our investors.
I've had the privilege of working with an incredibly talented development team during periods of unprecedented growth. Our focus is on the acquisition or development of well-branded properties in strong, high barrier to entry markets. We frequently work with Hilton, Marriott and recently IHG and have begun expanding our footprint to include locations in Central Florida, Middle Tennessee and Charlotte, North Carolina, in addition to various cities in Alabama.
Here at Yedla, we currently employ 250 to 300 individuals and operate hotels in eight different cities. We have 17 hotels in operation with several new properties slated to open by summer 2021. These new hotels include four new openings at Orlando's FLAMINGO CROSSINGS® Town Center-a Homewood Suites and Home 2 Suites by Hilton, a Residence Inn and Fairfield Inn by Marriott-and an AC Hotel in Brentwood, Tennessee.
Although operating a hospitality business during a global pandemic is difficult, I'm grateful to have learned a few valuable lessons along the way. My number one takeaway is that the old adage "one should always surround themselves with people smarter and more capable than themselves" has never been truer. While 2020 has been an incredibly challenging, transformative, and life-changing year, my colleagues and I are incredibly fortunate to have the team members we are privileged to work alongside at Yedla Management Company. Their grit, nimbleness and ability to harness innovation have allowed us to navigate one of the most challenging times in our organization's history.
The second lesson I have learned is that a surprisingly large subset of our customers are incredibly resilient and gracious travelers in the face of significant pandemic-related travel challenges. While most of our industry's focus has been on the guests who have stopped traveling and our fears that they will never travel again, not enough attention has been paid to the folks who are traveling and why they continue to travel. We are seeing 40 percent to 60 percent occupancy in some of our properties in secondary and tertiary non-resort markets.
This was true even during the height of a pandemic! Our guests are telling us that video conferencing cannot serve as a replacement for travel in many instances. Human beings are gregarious creatures and simply do not enjoy living their lives in two dimensions. We are hearing loud and clear that our guests cannot wait to travel again in a fully re-opened world. There is a certain serendipity at play during in-person social interactions while traveling that cannot be replicated via the internet.
The third lesson I've learned is one I always knew in the back of my mind but that has been vividly reinforced this year: treasure your relationships and greatly prioritize them over small differences in market pricing. Having deep, long term relationships with investors, lenders, brokers and suppliers that really know your history and the details of your business is incredibly important when the chips are down.
This vital ecosystem that allows hospitality companies to thrive during good times will prioritize their best relationships and go to extraordinary lengths to protect the customers they know well during a crisis. If they don't know you and a black swan event knocks your industry into a tailspin…well, it's been nice knowing you. Don't leave your long-term relationships for a slightly lower price.
Looking ahead, we have so much to be excited about. While cleanliness, sanitization and safety protocols have been top of mind for many hoteliers, guests are ready to move on from the highly sterilized, one-size-fits-all experience. Post-pandemic, guests will once again crave unexpectedly delightful experiences that bring them together with others. Our number one focus is to remind our customers why they love to travel by providing experiences that keep them coming back to our hotels.
In order to deliver those experiences, we are focused on weaving the local community scene into our customer experience in meaningful ways. Even before the pandemic, we realized that this was going to be the key differentiator for us. It's now more important than ever to provide a value proposition for business travelers that demonstrates why staying with us is a greater benefit than staying at home and conducting business via video conference.
Our new hotels are designed to be cultural hubs for travelers and locals, bringing in local retailers, artists and musicians. We've found that these types of experience-focused hotel environments really resonate with our guests and are among the most resilient properties we are operating during the pandemic. At Yedla, we are focused on developing hotels that blur the line between select-service, boutique and full-service hotels through the implementation of unique public spaces. These areas often double as social hubs full of beautiful textures, materials and experiences that delight the senses.
When I think five to 10 years in the future, I want our company to remain nimble and develop businesses that will stand the test of time. We plan to remain very selective about the markets we enter and the deals we structure. Our focus is not on growth at all costs, but instead on maintaining our focus of being long-term owners of well-positioned, quality hospitality assets.
We're currently focused on acquisitions in new markets with historically high barriers to entry that have not previously fit into our investment parameters due to the price or window of time to enter them. With the cancellation of concerts and sporting events, hotels in the urban core of major U.S. cities have seen as high as a 90 percent decrease in guests, leaving some great hotel operators with large portfolios in distress.
It's a temporary situation, but we'll see large portfolio owners with tremendous real estate making tough decisions about which properties to sell (in some cases to small- and mid-size hoteliers like us) and which ones to hold on to. This can potentially be a win-win, as new market entrants like us can help larger entrenched players survive this season while gaining ground in our own portfolios. We are currently having conversations with lenders, brokers and hotel owners in order to find the right opportunities for our company.
Finally, we are actively interviewing and looking for the very best talent in the industry and now is the time to find it. I recommend other small- and mid-size players take similar steps in order to set themselves up for success in 2021 and 2022.
One additional area we're exploring is developing other asset classes, which is a trend I expect to see with other hoteliers. Many hotel developers and managers are spreading into hospitality adjacent industries like vacation rental homes. This is especially relevant as many workers transition to home or "work from anywhere" offices, leading to increased long-term destination rentals in the future.
As we begin 2021, my advice for other industry leaders is to stay flexible and focus on quality, service and delivering unique local experiences. Our industry experienced immense change last year, and we will inevitably experience more in 2021. We'll need to remain nimble to continue meeting travelers' needs.
Whether it's a travel nurse filling a shortage at a local hospital, a family member staying close to a critical patient, a military group deployed to support during the COVID crisis or a technical installation specialist working on rural broadband for virtual school, the travel experience will continue to remain essential for a wide variety of individuals. Our job as we recover from this pandemic is to ensure every guest that comes through our doors considers their hotel stay a valuable experience that puts a smile on their face while they spend time away from their homes and families.
HotelExecutive retains the copyright to the articles published in the Hotel Business Review. Articles cannot be republished without prior written consent by HotelExecutive.