The Resurgence of Independent Hotels
By David Ashen Principal & Founder, dash design | September 12, 2021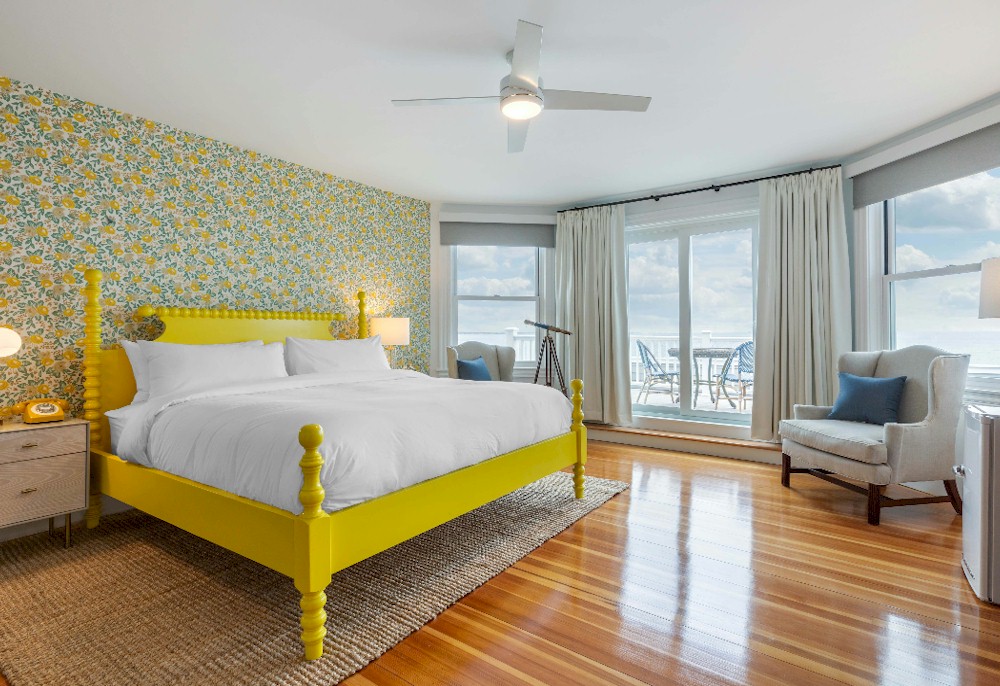 Have you ever heard of TPG Hospitality or TPG? Considered one of the most elite hotel companies in the United States and a leading hospitality manager and hospitality construction company, TPG has long been an approved operator of hotel brands that include Hilton, InterContinental, Marriott, Starwood and Wyndham. So, you could say the company has some serious credentials.
It must have been about three years ago that I was talking with Jim Proccaccianti, TPG's president and CEO, about some of the strategic moves his company was making. He talked at length, and with remarkable vision, about buying independent hotels. Instead of the usual brands, he was taking risks. He had vision and was all in on purchasing independents for the company's portfolio. People were surprised at that time. "Really?!," they'd ask, incredulously. "Independents? Are you sure?"
It turns out, Proccaccianti was on to something. He started purchasing independent hotels, particularly ones at drive-through destinations, nearly 20 years ago, with the Ocean Rose Inn in Narraganset, RI, now known as The Shore House. Around two years ago, he focused in on purchasing other independents and had our firm renovate the Ocean Rose Inn, investing in its full potential.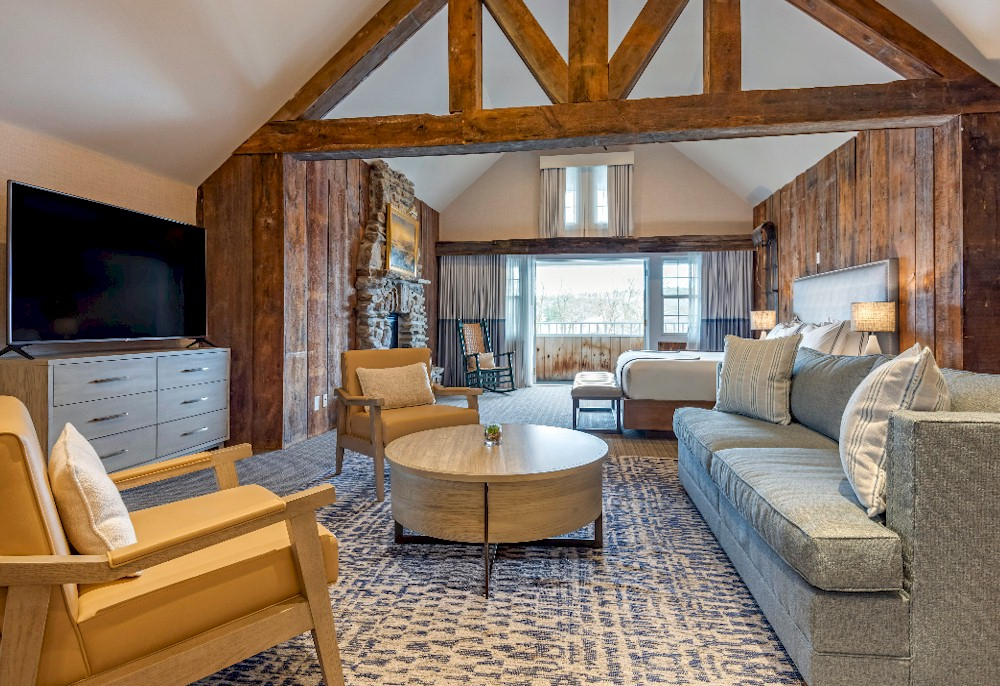 Guestroom Suite at Church Landing in Mills Falls on the Lake in Meredith, NH
The Ocean Rose had been originally hypothesized as a collection of shore houses, but had been sitting around and not all that much was done with it; it was an old Victorian inn with nine rooms and a motel in back with 24 more rooms. TPG came in, saw the unfulfilled opportunities and quickly upped the ante, renovating the property to command top-dollar rates and the reputation to go with it, pre-pandemic, of course.
Around this same time, two years ago, TPG saw an opportunity in acquiring Hampshire Hospitality Holdings, operators of Mill Falls at the Lake, a collection of waterfront properties in four buildings totaling 171 rooms. All under the Mills Falls moniker, and positioned along the shores of Lake Winnipesaukee in New Hampshire, one of New England's most popular drive-to destinations, it added to the company's independent midscale to luxury independent portfolio.
TPG continued its independent kick, buying two drive-to destination hotels in California, The Lodge at Tiburon in Tiburon and The Toll House, a quaint, small hotel in Los Gatos, and worked with our firm to renovate them.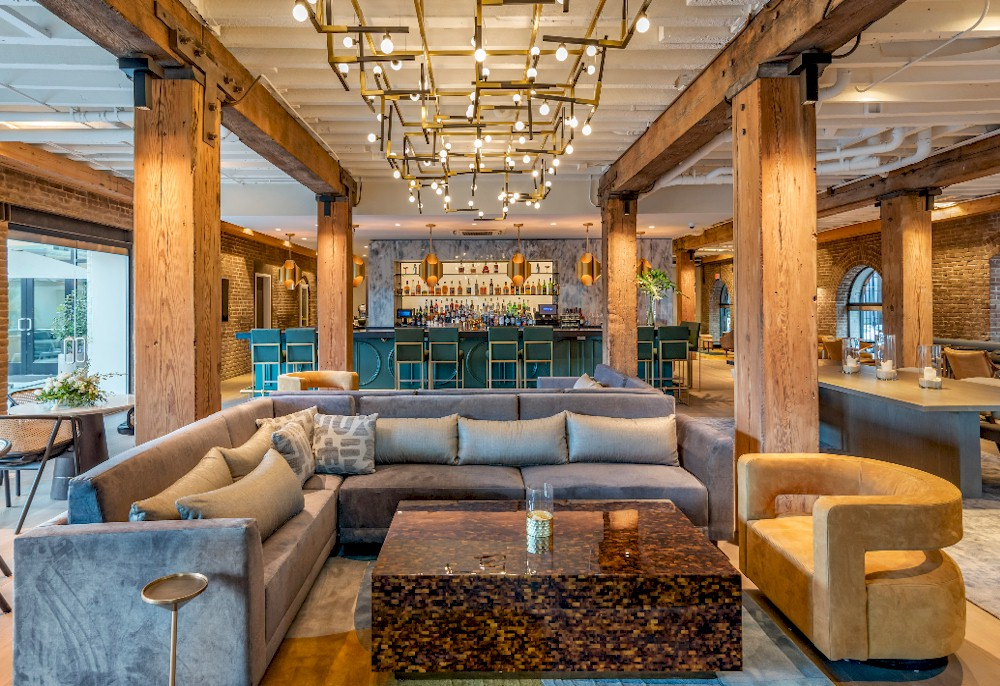 Lobby lounge / bar located at One11 Hotel in the French Quarter in New Orleans, LA. Photo credit: CS3 Photography
Hitting Close to Home
As I thought about TPG's journey, I reflected upon my own firm's recent work. We had just put the finishing touches on another TPG property, the stunning, independent One11 Hotel in New Orleans' Sugar District. Then there was another recent project we were about to start working on, an independent hotel in Wildwood, NJ, and another, Champlin's Marina and Resort, in Rhode Island's Block Island (a project we actually worked with TPG on).
The list went on and I realized this: our interior design and brand consulting firm was not working with a single branded property right now. Proccaccianti's prediction not only affected his path, but also the future of my own work. And it wasn't just him and his company; hotel developers and owners I knew who worked on primarily branded hotels for the past couple of decades were reporting a shift toward independents, too.
A Balancing Act
New York's Catskills region, and places like it across the county, have always been known as resort destinations filled with lots of little independent hotels, many started by either mom or pops, literally, or someone with a wild vision. Now, with bigger organizations like TPG coming in and buying them up, there's a shift taking place. Money has always been made on limited-service properties, like Courtyard by Marriott or the Residence Inn, mostly because they are workhorses. They get the job done.
For companies like TPG, with lifestyle, luxury and limited-service experience under their belts, taking over a mom-and-pop hotel requires a shift in mindset to more personal service and an understanding of the community that surrounds the hotel. The usual playbook and design direction need not apply. You have a kit of parts and don't need to invent anything, but the danger in buying independent hotels is that they can easily lose the very spirit of what's made them so great.
How do you balance the scales? For TPG, it meant hiring folks internally with experience in the independent realm. The danger with large companies that are used to operating brands is that as they sweep up independents, these properties can become generic and loose the quirky, local feel that makes them so unique and successful. When TPG chose to renovate The Shore House, it opted to infuse each of the nine rooms with a different design scheme to avoid this type of scenario.
Found items, including recycled chair frames, vintage wicker furniture and other accent items that would never work in a big brand scenario translated beautifully in this environment and kept the charming, independent feel that TPG wanted to preserve. This, woven in with new items, such as dressers and beds, helped update while managing to retain and even underscore the spirit of the hotel and its location.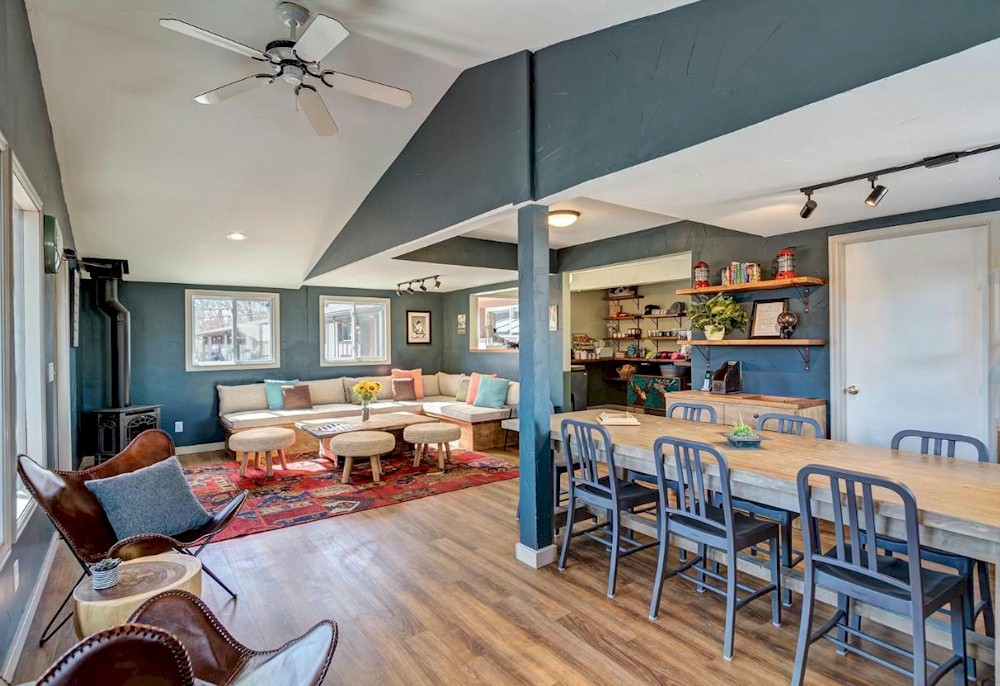 Lobby at the Loyal Duke Lodge in Salida, CO. Photo credit: Adam Smock
Turning to Transformation
TPG is hardly an anomaly. I used them as an example, but predict there will be a big shift and that big hotel owners may shift further into the independent realm as well. Take the Loyal Duke Lodge in Salida, CO, which was a Super 8 in its former life. In partnership with my friends at Imprint Hospitality, we took that 50-plus room roadside property and debranded and deflagged it to make it into a sought-after destination hotel.
Also contributing to this preference toward independents is less reliance on the online reservations systems that guest often associate with brands like Marriott or Hilton. With other collective online reservation systems available such as Orbitz, Hotels.com, Travelocity and more, options have been opened up. Consumers are visiting sites like Trip Advisor and falling in love with unique hotels they may not have considered otherwise, particularly when seeking novel experiences, value and access to fresh locations that didn't exist before. A traveler may now come across a quaint 8-to-11-room motel in New York's Hudson Valley and book it through Airbnb. The playing field is now wide open.
Now investors with little to no prior hotel experience are making major waves, including at the Woodstock Way Hotel in Woodstock, NY, Hutton Brickyards' recently opened Salt Hotels in Kingston, NY and Hotel Kinsley in Kingston, which was recently called out as one of "The Seven Best Hotels in the Catskills and Hudson Valley for a Spring Escape from NYC" by Travel + Leisure. All of these hotels hit the mark because they feel local and relevant. The typical hotel owner and operator wouldn't spend the money and time to do what these owners have done, which has led to out-of-the-box end results. With the mindset of the independent owner, and a bit of risk-taking, these new owners and operators are seeing the upside of their transactions and re-imaging what a hotel visit looks like for guests.
Another great example of this phenomenon in action is The Adelphi Hotel in Saratoga Springs, NY, where our firm is currently working on the expansion of the ballroom and the renovation of the restaurant (Salt and Char) in the adjacent building. With an entrepreneurial owner, Larry Roth, taking the lead, it's no wonder the plans are unfolding to be larger than life.
The people with the passion, who are either local or who have vision, can create places like the Woodstock Way Hotel or the next phase of The Adelphi Hotel and with the independent guy developing, they can smartly score by selling to bigger owners, developers and operators.
Pandemic Patterns
The Covid-19 pandemic cemented the fact that these independent properties are generally good investments. Independents were often the first properties to come back after the dip in travel as they tend to be in drive-to destinations, as I'd seen with Loyal Luke Lodge, which was ahead of predicted financial plans.
Some even did better this past year than the year before and reported record summers in 2020, partially because many people felt more comfortable staying in hotels without big public spaces and lobbies, less density or that were more outdoor focused. Being surrounded by lakes, mountains and fresh air became an advantage. In general, independents are positioned to really pick up steam in 2021, proving they are sustainable investments. 
Next Up
The future of independents will likely go one of two ways. The increased interest of larger monied companies in coming in and buying up independents can lead to a watering down, less inspired and less innovative offering. Or, there could be a complete revolution, like the one that happened when big brands soft branded and created offerings like Autograph or Tribute, with a preponderance of independent hotels within any brand's system and a strong preference for them by guests.
Technology and the pandemic have changed the way people travel – that's a fact. While we don't know exactly what the future looks like, and what will happen with independent hotels, the one thing we can count on is change.
Main image: Guestroom at The Shore House located in Narragansett, RI
HotelExecutive retains the copyright to the articles published in the Hotel Business Review. Articles cannot be republished without prior written consent by HotelExecutive.