Engagement and Inspiration Are the Secrets to Social Media Success
By Cathy Kerkhove Social Media Director, Revenue Matters | January 2022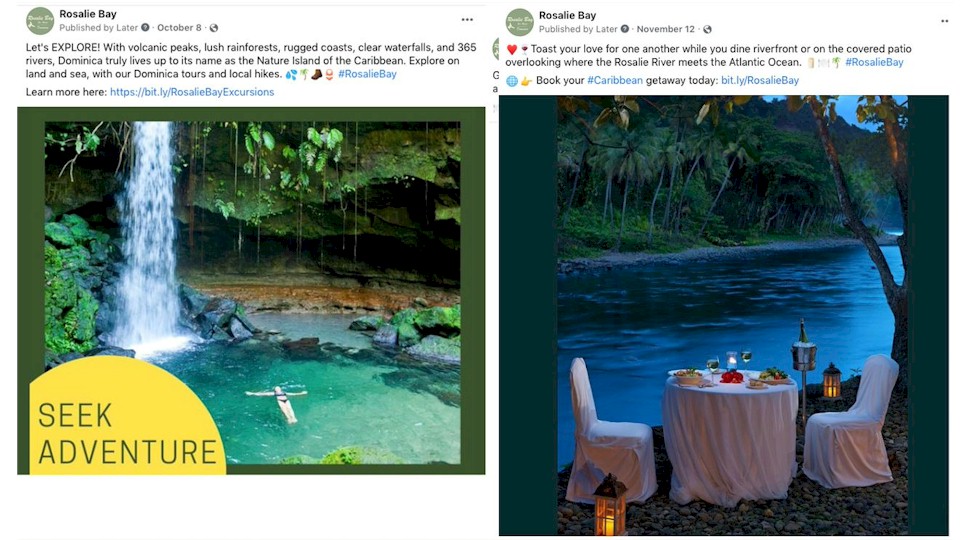 A typical social follower will scroll through hundreds - or even thousands - of social media feeds a day. For your property to stand out from the crowd and catch the attention of past or prospective guests, engagement is essential. The interactive nature of social media allows you to build unique relationships and plays a vital role in guests' decision-making and the booking process.
As a hotel or resort operator, your goal is to keep your property top-of-mind for past guests and to make your property known to potential ones. Why? To drive revenue performance. This is done by sharing your hotel story at every stage of the guest lifecycle. Today, most travelers won't select a hotel for their journey without "social proof."
Hence, it is your responsibility to impress and showcase relevant aspects of the guest experience you provide while connecting in a meaningful way with your intended audience. Every piece of your social strategy should serve the goals you set for the overall operational success of the hotel.
The role of social media in hospitality is two-fold: to foster engagement and inspire action.
Travel, regardless of purpose, is a highly personal experience that naturally lends itself to people looking for images, testimonials, and videos. Consumers are going to talk about you online no matter what. Give them something positive to share by starting the story, keep them excited about your brand, and help spread the good news - the story that you have created. Give them the rich content they crave by showcasing your property's unique attributes that make it stand out. To truly garner trust and support positive interaction among your social media followers, you need to be experiential, authentic, relevant, and consistent in your social strategy.
Be Experiential