Biophilic Design and Stress Reduction for Guests in a Post-Covid World
By Peter Dunn General Manager, Emory Conference Center Hotel | September 2022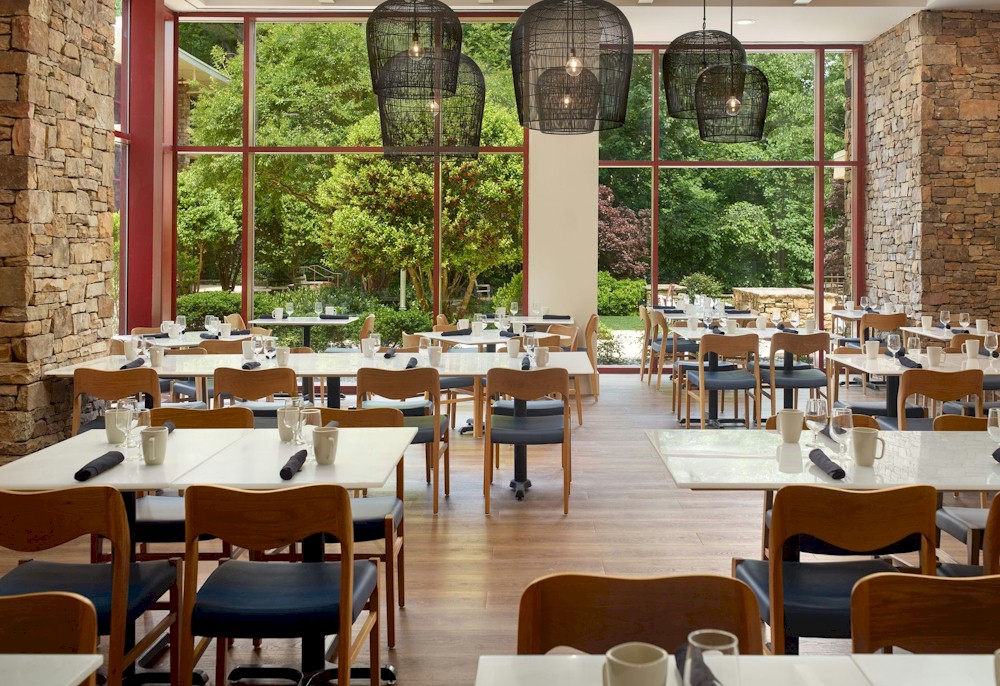 The Emory Conference Center Hotel, located just six miles from downtown Atlanta and nestled within a 26-acre forest preserve, recently underwent a $20 million re-imagining that leaned heavily into its idyllic natural setting.
While the past couple years of shutdowns and slowdowns greatly disrupted the hospitality industry, the Emory Conference Center Hotel used the lull in conferences and events as an opportunity to give to the 27-year-old facility a complete makeover that enhanced its features and biophilic design, ultimately benefiting the serenity and wellness of its future guests and event attendees.
The Emory Conference Center Hotel took advantage of the past two years' pause of in-person meetings and conferences to study what changes would be most popular when people were ready to return to physical versus virtual events. The renovation has been comprehensive – beginning with a desire to use local designers and as many local materials as possible throughout the hotel facility.
The redesign has completely renovated the meetings and conference spaces, breakout spaces, amphitheaters, lobby, communal space, bar and hotel rooms.
The team managing the renovation included myself, the facility's General Manager, and Guido Brun, Director of Sales & Marketing. We worked with a local Atlanta designer and decided to increase the collaborative spaces throughout the lobby with modern and comfortable soft seating and a variety of places to plug in and charge devices. The lobby also features floor-to-ceiling windows that let light pour in and give the space the feeling of being outdoors, within the comfort of a climate-controlled environment.
The old country club feeling bar and lounge, just off the lobby, now reveals a bright and inviting area to casually gather. Break-out areas have more self-serve features and again are light and bright with comfortable seating to encourage conversations. One of the largest investments focused on a $1 million upgrade in technology to better connect attendees in-person with those who may still have to be remote. All of these updates have set the conference center apart from others in the southeast – both in terms of location and amenities.