5 Ways to Make Your Hotel More Eco-Friendly
By Christine Kane Chief Executive Officer, Audubon International | September 2022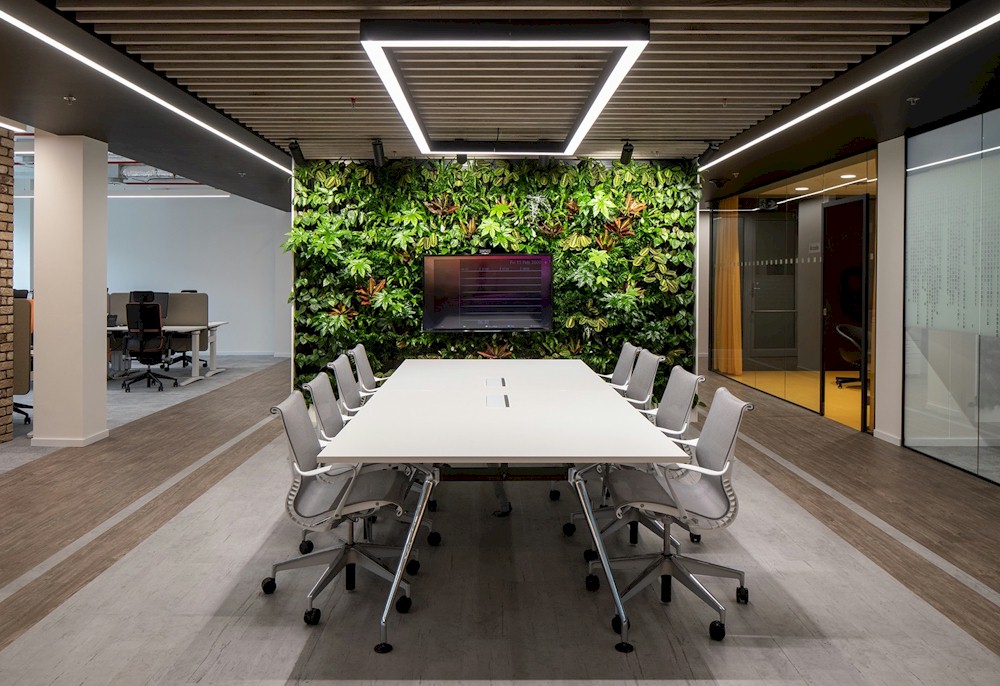 The benefits of implementing eco-friendly or "green" initiatives at your hotel extend beyond reducing operating costs, saving energy, conserving water and reducing waste. A sustainability program also helps create good will with your guests, meeting planners, vendors and more.
In a world that is rapidly becoming more and more conscious about saving Mother Earth, most people in today's society prefer to work with and spend their dollars on products and at destinations that are more eco-friendly.
According to consumer research released earlier this year by First Insight, nearly three-quarters of the consumer respondents value product sustainability over brand name. What's more, two-thirds of consumers said they would pay more for sustainability, while 83% said they would pay at least a 10 percent premium for sustainable items.
But at the same time, two-thirds of retailers believe consumers would not be willing to spend more for sustainable brands, according to this same study, which means companies that take their sustainability practices seriously and communicate those efforts to potential customers have an inherent advantage of those still behind the times.
"This report clearly demonstrates that retailers are leaving money on the table," said First Insight CEO Greg Petro. "Brands and retailers must listen to the voice of the customer on issues as critical as sustainability. Consumers want more than performative measures from retailers and brands when it comes to ESG (environmental, social and governance) priorities, which will only become more important as Gen Z grows in influence."
The pandemic has made sustainability awareness even more keen with 58% of consumers saying they are thinking more about the environment since COVID-19 and 73% saying they are taking note of brands that made a difference during the last two years.
What's more, it's vital for the hotel industry to not only put these programs and initiatives in place, but also educate guests about what exactly is being done on property, whether it's using explanatory signage found throughout the property in prominent places, relying on employees at check-in and other team members to relay information, or utilizing reminders and pop-ups on their website homepages and/or on social media. This critical outreach not only enlightens guests on what is actually being done to help save Mother Earth, but it also will encourage them to bring these best practices back home and build them into their daily routine.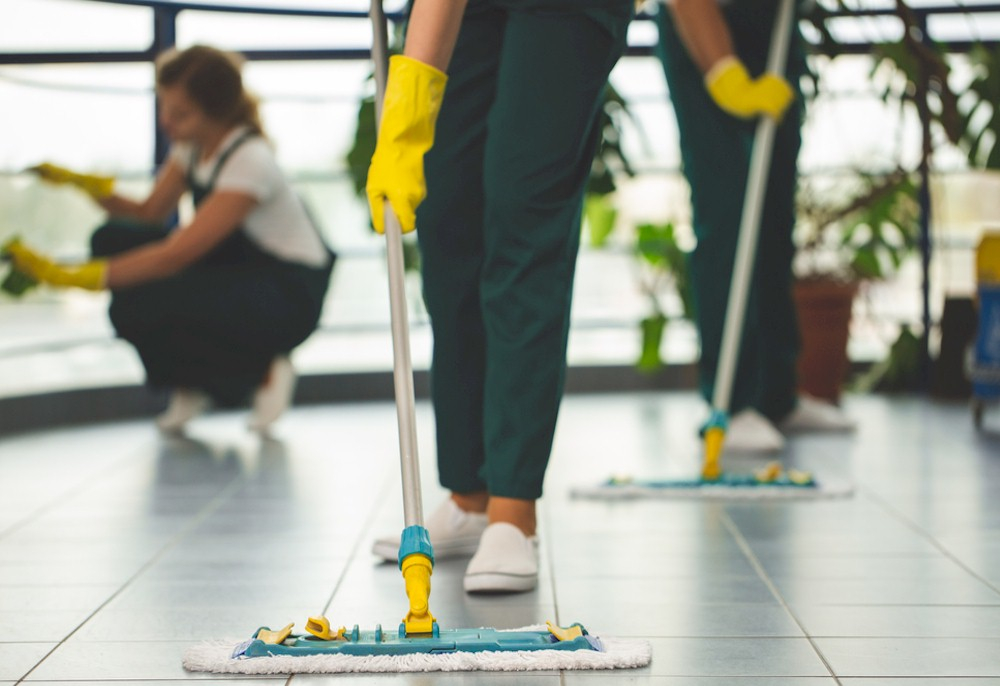 That said, there are countless strategies and techniques that hotels can implement to ensure its place as an eco-friendly destination. Here are five primary examples:
1. Recycle and Reuse
For most, the act of recycling has become second nature at home, but not as much when traveling. Bring your guests' recycling habits to them when they stay at your property by making it easy and accessible.
At The Addison on Amelia Island in Florida, recycle bins are present not just in all the guest rooms, but in other key locations, such as the laundry room, dining room, and kitchen. In addition, The Addison encourages guests to bring their own water bottle from home, instead of relying on housekeeping to leave plastic bottles in the rooms as part of the daily ritual. Guests are reminded via a pop-up on The Addison's website to bring their own refillable bottles and ice and water is widely available.
2. Water and Energy Conservation
There's no way around it. The amount of water and energy a hotel can use in a single month is astounding. But there are methods that can be put in place that your guests will notice and that will result in tangible results, such as installing low-flow shower heads and toilets that average 1.6 gallons per flush (rather than the average of 2.2 gallons).
At Gauthier's Saranac Lake Inn in upstate New York, the property utilizes rain and lake water for watering its gardens. It also uses only LED light bulbs in all guest rooms, which can last up to eight times longer than incandescents and also produce less heat. In addition, all guest rooms also have automatic shut off valves on sockets and light switches.
In 2020, Marriott International launched efforts to replace single-use toiletry bottles in guest room showers with larger, pump-topped bottles, which it estimated would prevent about 500 million tiny bottles from going to landfills annually in support of Marriott's goal to reduce waste by 45% by 2025.
3. Eco-Incentive Programs for Employees
If you're going to preach sustainability to your guests, it's important and only natural to ask your team members to do the same. This effort can be aided with a little incentive.
The folks at Golden Arrow Lakeside Resort in Lake Placid, New York took it a step further by encouraging employees to conserve in their private lives as well as at the resort. As part of a transportation incentive program, any employee who lives more than 10 miles away and carpools to work at least four days per week receives a gas stipend once a month. Employees who live within the 10 mile radius and either walk or bike to work, get a free lunch. Earlier this year, the resort went non-smoking and now offers a free smoking cessation program to any team member who chooses to quit the habit.
Elsewhere, at Four Seasons Resort Punta de Mita in Mexico, team members participate in Meatless Mondays in the employee dining room, with plant-based offerings created by its chef.
4. Green Roofs
Golden Arrow Lakeside Resort also features a 3,400-square-foot Green Roof that can be enjoyed from the deck of its Generations Restaurant (which, of course, utilizes a grease capture and recycle program and uses the least toxic cleaners allowable by the Department of Health).
Green Roofs are not only easy on the eyes and aesthetically pleasing, but it doubles the life of the roof underneath it by protecting it from the elements. They also create substantial energy savings because they act as a "super insulator," keeping the building warm in the winter and cool in the summer. The roofs also act as a storm water management system, catching pollutants as they drain off the roof, which is particularly important at Golden Arrow since it is located directly on the lake.
Speaking of roofs – or the lack thereof – later this year, Four Seasons Hotels and Resorts will unveil Naviva, in Punta Mita, Mexico, which will offer 15 luxury tents offering sweeping views of the Pacific Ocean. The new resort is taking its sustainability seriously, above and beyond the tent concept, with a "farm-to-table" restaurant, solar panels, natural drainage and electric vehicles.
5. Eco-Friendly Housekeeping
Many hotels no longer simply assume that their guests desire daily housekeeping. Unless requested, most people don't feel the need to have their sheets changed on a daily basis or require new towels and toiletries every day, which wastes time, water and energy, so a "reuse strategy" should be suggested/offered at the time of check-in with additional materials and calls to action in guest rooms to further encourage the right to refuse housekeeping on a daily basis.
Hilton Hotels instituted a Travel with Purpose initiative in 2019 that it said would double the company's sustainability investment and cut its environmental footprint by half by 2030. Part of that program includes the largest soap recycling program in the hotel industry, with over 88 percent of its portfolio participating, including all hotels in the U.S. and Canada. Used soap from guest rooms is collected by housekeeping teams and sent to soap recycling partners, including Clean the World, Soap Aid, Soap Cycling, and Sundara, who sanitize the soap and turn it into new bars for donation.
In 2021, Hilton Hotels recycled soap into more than 1.6 million bars that were donated to those in need, diverting over 175,000 pounds from landfill. As a result of the COVID-19 pandemic, this program became more vital than ever.
HotelExecutive retains the copyright to the articles published in the Hotel Business Review. Articles cannot be republished without prior written consent by HotelExecutive.