How A Culture of Creativity Shapes Denver's 'Happy' Hotel
By Lizzie Raudenbush General Manager, The Curtis Hotel | November 2022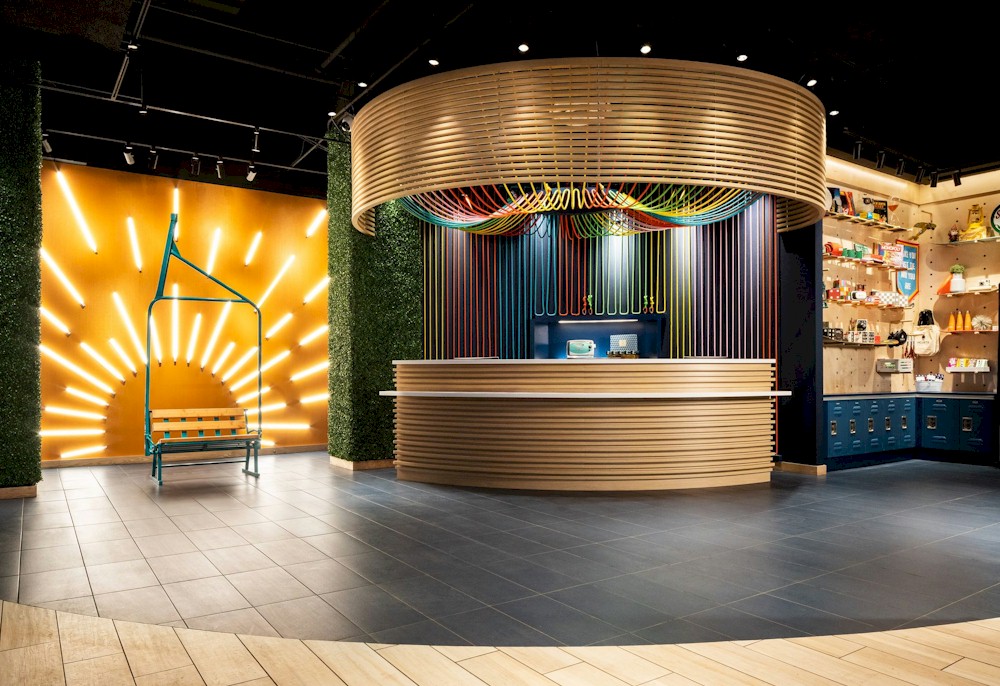 At The Curtis Hotel, we pride ourselves on being iconically happy.
Everything that we do boils down to a spirit of fun, personality and creativity.
I think that being located in the heart of Denver provides a unique buzz to our retro-chic lifestyle hotel that transfers through our 336 rooms and into our entire guest experience.
The Curtis is the passport to Denver's thriving art scene, live sports and downtown attractions. Our guests come from across the country for memorable getaways or from our own backyard for energizing and playful staycations. We want to ensure that The Curtis is a place where everyone feels welcome-whether visiting for fun, business, or something in between!
The best part of my job as Chief Happiness Officer at The Curtis is that I have an opportunity to instill playfulness in everything that we do – we're buttoned down, approachable, funny, inclusive and unpredictable at times – and I wouldn't have it any other way. The air of creativity carries through our many art installations, themed floors, camper parked in the middle of the lobby, and is even apparent when we on-board to the newest members of our Stay Happy squad as they join The Curtis team. I love that my job doesn't look the same each day. No two days are the same and it allows a sense of energy and positivity to continue flowing as we interact with guests and work to make their stay as comfortable and happy as possible. We have guests that travel from far and wide and every walk of life. At each guest's core, however, is a playful spirit and a desire to escape the mundane and unpack the unexpected.
I had a guest recently ask me if we were hiring because it looked like we were having so much fun, and in that moment, I knew that our energy and happiness translated directly into the guest's experience.  It speaks volumes to how The Curtis operates and interacts with guests.