How to Create an 'All In' Agile Culture for Your Hotel Team
By Renie Cavallari Founder & Chief Inspirational Officer, Aspire Marketing | March 24, 2019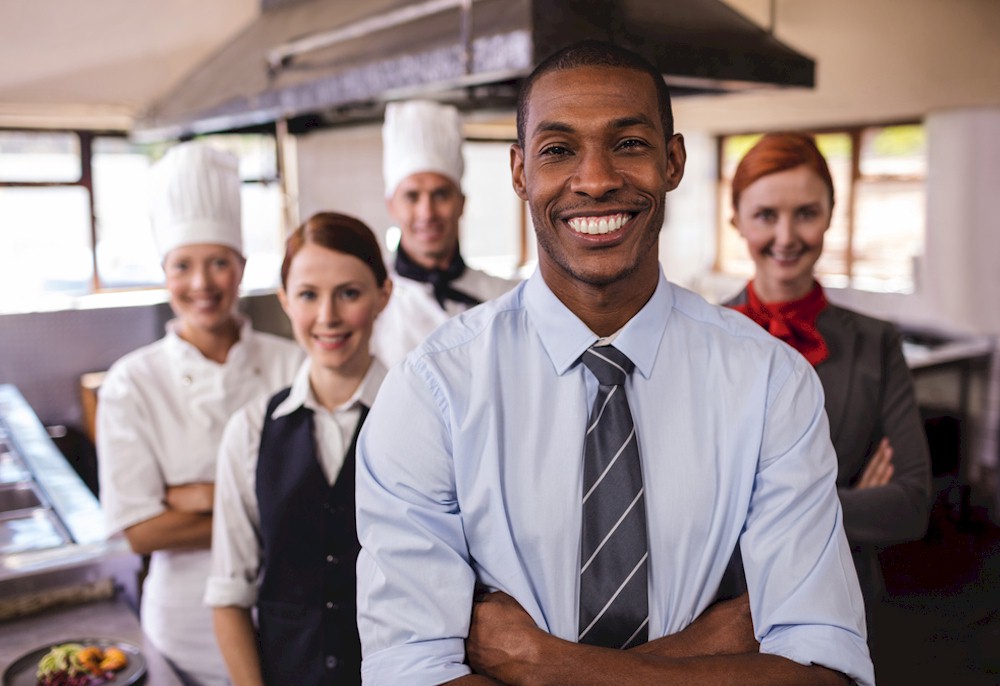 I hear it all the time…how do we get our people to play "all in". How do we improve their engagement, agility and turn their motivational switch into high gear? Getting your people to play all in is challenging and at the heart of what great leaders create that mediocre leaders cannot.
What is an "All In" Culture?
Think back. Remember that team where there was a great rhythm. Where people played well together. Where silos were eliminated and outcomes were clear, respected and evolving.
An "all in" culture has a strong sense of purpose that inspires and aligns individuals to deliver on clear and exciting goals. This is easy to understand and yet creating an "all in" culture is hard to do.
Today, leaders must step back and rethink how they are leading. The traditional approaches no longer work. In my twenty plus years of working with leaders from around the globe there are 3 common paradigms or mind sets that prohibit an "all in" culture from forming.
Old Paradigm 1: "The People with the Titles Lead"
The traditional leadership mind set of singular leadership prohibits the creation of an "all in" culture. High performance organizations don't just develop a few people at the top, they develop leaders throughout the organization. They understand that If only a few people are thinking you miss out on the minds of many. I had a boss years ago put it to me this way: Renie, I pay you to think and then do…thinking first matters most!"
Leadership development is a business strategy that drives profitability. The lack of leadership depth is like a slow leak in a tire. You never saw the flat coming and yet now you need a new tire. That's expensive.
Takeaway: Leadership is a behavior not a position. When positional leaders have a mind-set that insists on the leadership development of all of their people, they come to see stronger market place results, less turnover and redundancy, improved communication and a decrease in error cost. Be a fanatical leadership developer, starting with self-leadership, in all your team members so everyone effectively leads in their job and their approach to how they participate in the work.
Old Paradigm 2: "A Great Manager is a Great Leader"
Total rubbish! We all know people in management positions that aren't effective leaders. They were good at doing the job so everyone assumed they would be good at leading others at doing the job. We see if all the time. For example, a great sales manager becomes a disastrous Director of Sales. Knowing how to do something is not the same skill set as leading and coaching others on how to do. The best leaders are those who inspire, coach and develop others. These skills are different than management skills.
Takeaway: Management is the facilitation of people, product and process and tends to be more directing and telling. Leadership is the ability to inspire and align people, so they go where you need them to go. Coaching is the ability to unlock the potential of people and optimize their productivity. In today's world, those in leadership positions, regardless of title, need all three skills.
Old Paradigm 3: "Leaders are born not made"
A lie! Everyone can lead, they just need to learn how and that requires an investment in your people. Leadership starts with self, then evolves into team focused leadership and ultimately becomes strategic leadership. Our ability to lead ourselves and others evolves with experience. Self-leadership is an absolute predictor of a person's team leadership strength…or weakness.
Takeaway: The foundational skills of effective leaders, regardless of the type of leading they are doing, are the same. They must be taught and practiced with intention and when done so the pay offs are significant.
Today's Leadership Foundational Skills
Aspire, my firm of 25 years, has spent thousands of hours researching and modeling successful and unsuccessful leaders at all organizational levels. This helped identify the 6 Pillars of Intentional Leadership and these pillars are the foundation to achieving organizational alignment. Alignment is an organization's sweet spot and positions them to be resilient, focused and extraordinarily productive.
The 6 Pillars of Intentional Leadership & Alignment
Connection
Clean Communication
Compassion
Higher Purpose
Participation – Engagement
100% Responsibility – Accountability
Take the Leadership Self-Reflection Challenge
Think about the 10 people you work closely with and need to be alignment.
Write down their names.
Read through the definition of each pillar and give yourself a score with 10 being fantastic and 1 being not acceptable.
Intentional Leadership Pillars
Pillar 1: Connection
Connection is the rapport you intentionally build through getting to know someone on a human level. Connection builds rapport and rapport grows over time into trust. Where you have trust you play differently together. You can build connection with anyone you chose to even if you don't have chemistry.
Your Score _______
Pillar 2: Clean Communication
Open & real conversation. Clean communication is about how we say what needs to be said verses just what we say. Poor communication creates drama and upsets. If there is a lot of that around you, communication is the breakdown. Listening more… talking less.
Your Score _______
Pillar 3: Compassion
Kindness. Empathy. Compassion recognizes limitations and avoids putting people into situations where their limitations will impact them. Lead with compassion and others will feel safe enough to follow, learn and stretch.
Your Score _______
Pillar 4: Higher Purpose
Standing for the greater vision, far beyond financial results. Higher purpose is what your organization is ultimately delivering to its customers and community. In an organization that stands for its higher purpose [its heart beat], each person regardless of their place on the "org chart" knows their contribution is vital to the success of the whole.
Your Score _______
Pillar 5: Participation - Engagement
Getting everyone on the bus and emotionally engaged. Helping clean up the mess even if you didn't make it. Participation is your responsibility to show up and play "all in".
Your Score _______
Pillar 6: 100% Responsibility & Accountability
Owning tasks and commitments without being chased or directed. Following up and following through with stakeholders. Owning deliverables and being accountable to them. Ultimately responsibility answers the question: "can I count on you?" which accountability is.
Your Score _______
For Things to Change, I Must Change
Leaders are evolutionary people. They lead change starting with themselves. Based on your results think about where your areas of opportunity are with each person. Start with people and scores below an 8 out of 10. Decide what you can do to be above an 8 in all areas with each person. The 6 Pillars are a great tool for everyone to lead, align and focus on what matters most.
Just because you want it doesn't mean you get it...
We go to school for 12, 18, 22 years and rarely are we taught how to lead ourselves yet alone others. Maybe we take one leadership course. Tops two. What happens next? We put these talented humans into a career path that teaches them how to do the work but not how to lead. Imagine their productivity if they learned how to live the 6 Pillars and lead themselves effectively first!
When we create cultures that empower everyone to lead, we ignite what is possible both for the individual and the organization at large. And if that isn't enough reason to create an organization of aligned leaders consider this:
- Nothing enhances a person's pride like being recognized for leading the way. We all know that pride turns on our motivational switch. Each person in your organization has their own "switch". When you develop their leadership skills, you inspire them to turn on their switch.
- Bench strength comes with leadership learning and application. If you plan to grow you must have bench strength to lower your risks and improve your sustainability.
- Innovation comes through people thinking and imagining together. If you were to ask the housekeeping team how to improve the guest room experience you would get new insights and more buy-in to the changes you need to make. In this example, everyone is participating and leading.
- We all want to be noticed. I have yet to meet anyone who didn't think they could lead. When you shine the light on others, they not only perform higher, the light always shines back on you.
Now is the time to go "all in". With 5 generations in the work place and the endless challenges leaders face today, creating an organization where everyone leads is fundamental to building an "all in" culture. One thing is for sure. If you want higher levels of engagement, accountability and commitment, now is the time to start developing your people into the leaders they were meant to be.
Be All In!
HotelExecutive retains the copyright to the articles published in the Hotel Business Review. Articles cannot be republished without prior written consent by HotelExecutive.