Back to the Basics: Three Key Types of Partnerships for Lasting Success
By Kim Butler Director of Marketing, Margaritaville Hollywood Beach Resort | June 16, 2019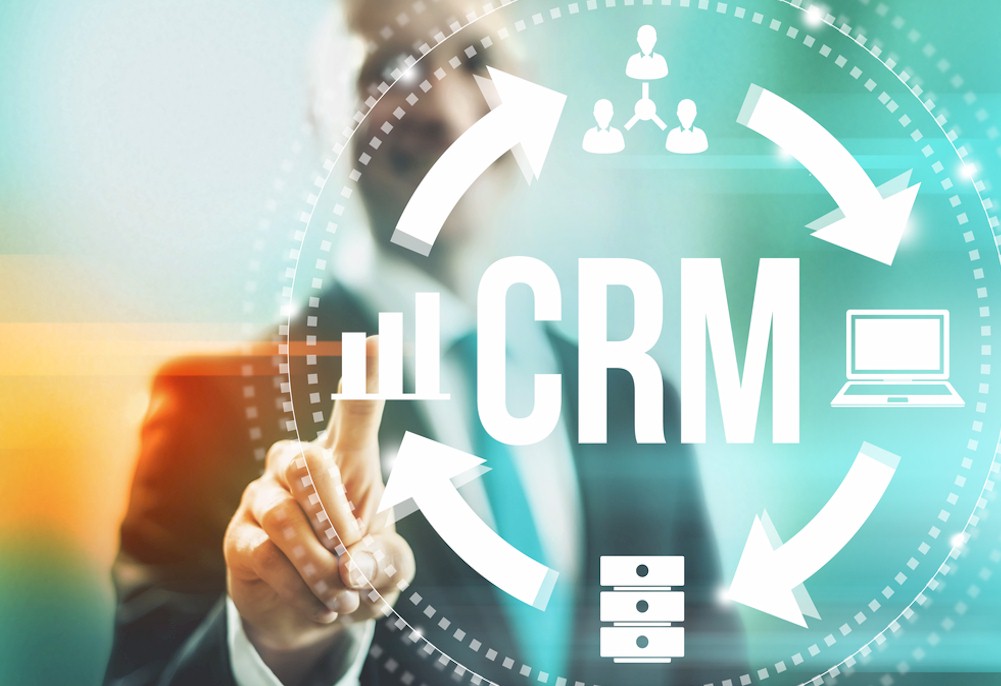 Today's marketing landscape can be overwhelming with the pressure to serve up what is "flashy" or "new". It's easy to get sucked into searching for the next biggest influencer or online endeavor and overlook the grassroots relationships that were the foundation of marketing before the digital age.
In hospitality, so much of what we do on a day-to-day basis is relationship based. We are constantly cultivating relationships with guests and staff. However, an often-overlooked relationship is the partnerships we can build with community and industry associates that can help elevate reputation and generate revenue.
A partnership is simply defined as a relationship where two organizations work together to the benefit of both parties. Margaritaville Hollywood Beach Resort has grown revenue and become a staple in the South Florida hospitality scene through carefully cultivated partnerships with like-minded organizations that share our goals. The resort has many successful marketing partnerships, but these local level partnerships are lasting and play a larger role in the long-term success of the property.
These partnerships are most likely already in place within your business, but perhaps they need to be evaluated and brought to the forefront of your marketing strategy. They are relatively easy to find and maintain, yet provide huge gains when implemented with a plan in mind.
The first step in creating a successful partnership strategy is to have a firm understanding of your business' strengths and weaknesses. Going into your planning with a clear sense of what you want to achieve can help secure partnerships that will fill the holes and bolster your business' strengths while remaining beneficial to all parties involved.
Once you've established what you hope to gain from your partnership strategy, you can begin to focus on who you want to align with. There are three key types of partnerships your property should consider forming for success, including partnerships with your industry associates, business relationships and community.
1. Work Your Industry Relationships
The first place to search for partnerships is within your own industry contacts and travel bureaus. Your business is most likely already part of these organizations, like the Convention and Visitors Bureau (CVB) or travel bureau, but if you take the time to lean into these relationships, you can find opportunities that will lend credibility and enhance your brand reputation.
Partnering with the state of Florida's travel bureau, Visit Florida, on several initiatives has allowed Margaritaville Hollywood Beach Resort amplified reach in media outlets like AAA Magazine. We have also worked with the bureau on national broadcast giveaway promotions that attract guests to our resort and the surrounding location. By providing a prize for the giveaway, we benefited with increased exposure, while Visit Florida was able to extend their reach and collect leads. Our partnership with Visit Florida has afforded us the opportunity to be part of the bigger tourism push for South Florida, giving us the chance to get in front of customers that we might not have reached otherwise.
Margaritaville Hollywood Beach Resort is also very involved with the local CVB. In fact, our General Manager, Cate Farmer, was appointed to the Tourism Development Council, which helps to oversee initiatives for the CVB. Through our work with the CVB, we've been able to access co-op advertising opportunities, market research and events that allow us to maximize our exposure and reach.
These industry partnerships let us achieve greater reach within the community and beyond. They also provide us opportunities to attract a broader customer base and form relationships with other hospitality venues in the area.
2. Lean into Your Business Relationships
In the hotel business, we manage many business relationships on a day-to-day basis, but often overlook these relationships when it comes to cross-promotion or partnership prospects. Relationships with media partners or professional organizations can often lead to opportunities with big gains.
While plentiful, these partnerships aren't always as clear cut, but if considered carefully can be beneficial to your business. For example, Margaritaville Hollywood Beach Resort is part of the Davidson Hotels & Resorts portfolio, which brings high prestige and recognition to the table, allowing us many opportunities to network and grow within the hospitality industry.
Other types of partnerships are more straightforward, like our partnerships with OTAs, airlines and travel agents that help us keep our rooms booked and provides our partners with new and exciting deals to sell to their clients. These partnerships can often segue into larger opportunities for you to showcase your brand. Margaritaville Hollywood Beach Resort has a great working relationship with TravAlliance, an industry-leading travel trade platform, and when they decided to launch a virtual trade show, they asked us to be involved. We took the opportunity to support our partner, which strengthened our relationship and lead to opportunities like being featured on Fox News.
Another example is our business partnership with Waterway Adventures, the watersports company located at one of our signature restaurant concepts, 5 o'Clock Somewhere Bar & Grill. This partnership allows us to offer our guests a new experience while providing Waterway Adventures an ideal location to launch their watersports endeavors and access to clientele. We also provide a discount to Waterway Adventures customers to receive 10% off food and drinks at 5 o'Clock Somewhere Bar & Grill.
These business relationships often bring us exciting opportunities, like a project that we worked on with LandShark Lager to host the first-ever co-ed Spikeball tournament on Hollywood Beach. We hosted the tournament and LandShark Lager sponsored and worked to amplify the event, bringing more people to our resort. This partnership not only allows us to grow our own resort presence, but to help build the reputation of LandShark Lager as the preferred beer of Margaritaville.
Additionally, partnerships with organizations like the Florida Restaurant and Lodging Association and Hospitality Sales and Marketing Association International provide us with the opportunity to network with industry professionals and help us find the top hospitality talent to staff our resort and restaurants. Through these groups, we've also been able to host local business leaders at our resort and showcase our culinary talents.
3. Engage in the Community
While hotels and resorts are typically thought to be for out-of-town guests, the relationship between a property and the surrounding community is vital to its success. A positive relationship with the surrounding community can ensure that your property is top-of-mind when locals are deciding restaurants to try or staycation locations. A good rule of thumb to remember is that when you take the time to engage with the surrounding community, the community engages with you.
At Margaritaville Hollywood Beach Resort, we work to give back to our local community by participating in events and fundraisers that provide support to the greater Hollywood and Fort Lauderdale area. Every year the resort participates in and donates resources to events like Grapes for Grades, a food and wine exhibition that raises scholarship funds for local youth in Hollywood, Florida. These partnerships with local youth charities and schools not only are good for community engagement, but also open the doors for recruitment and workforce training. They also allow us to give back to our community, while providing us the chance to showcase our culinary talent to locals and potential business partners.
Being an active member of your local Chamber of Commerce can be a great facilitator for these community-building events. There are often educational opportunities available through your Chamber of Commerce, such as training or seminars for employees. The Chamber can also connect you with other local businesses, allowing you to build mutually beneficial relationships-such as the one Margaritaville Hollywood Beach Resort has with the local water-taxi that stops at the resort. In partnering with the water-taxi, Margaritaville Hollywood Beach Resort became a convenient and popular stop for tourists and locals who take advantage of Intracoastal transportation.
The goal here is to be a good corporate citizen and form a relationship with the people of the community, allowing them to have a positive perception of your business. With a growing market of millennials and Gen Z customers that expect a level of corporate responsibility and community involvement in the brands they choose to do business with, this is especially important. If you spend the time creating positive, mutually beneficial relationships within your community, your business will profit.
It's time to get back to the basics in hospitality marketing-relationship building is at the root of everything we do, and we can only benefit from focusing on this part of our strategy. Next time you sit down for a marketing planning session be sure to assess and evaluate if you are truly giving your partnerships the attention they deserve. Your strategy should not be just about building the relationships, but about taking the time to nurture each relationship and ensure that the partnership is valuable to all parties.
Be sure to consider your properties strengths and weaknesses so that you have a 360-view of your business' needs and what you can provide your partners before developing your strategy. Consider what you can bring to the table and push the boundaries beyond your property. By engaging and supporting your local community, you too can bring in additional guests and affect your bottom line. When utilized to their full potential, these relationships can be a powerhouse in your marketing arsenal.
HotelExecutive retains the copyright to the articles published in the Hotel Business Review. Articles cannot be republished without prior written consent by HotelExecutive.