Creating a Wellness Lifestyle
How to Integrate Modalities for Impactful Spa Wellness
By Ann Brown Founder, Saltability | June 30, 2019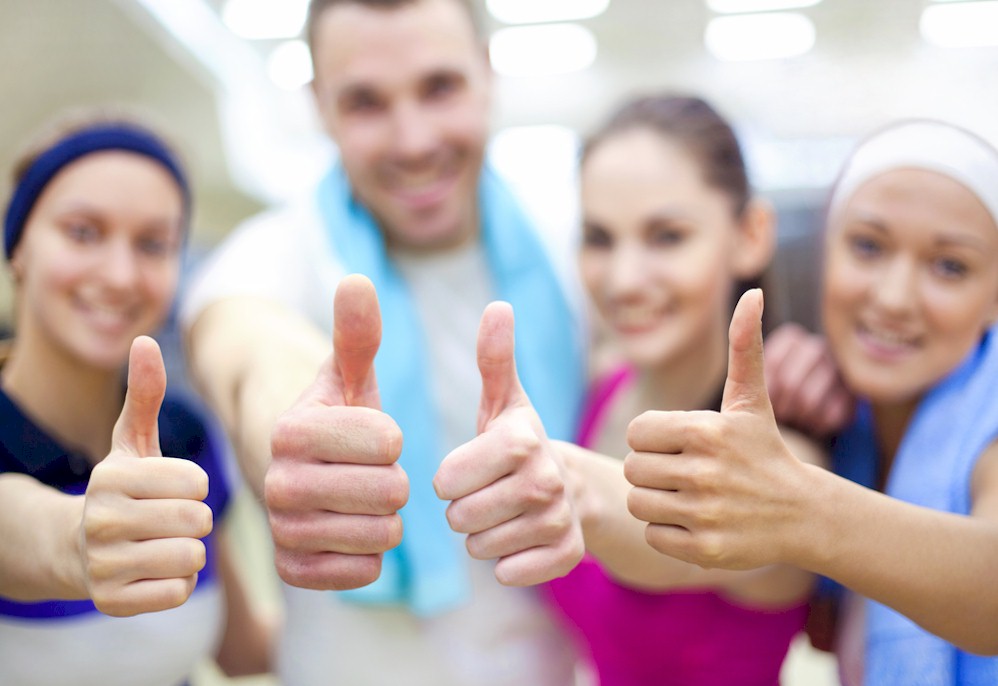 Although it's an increasingly popular buzzword in today's society, wellness is so much more than a label to attach to anything relatively health related. Rather, wellness, at its core, is an actual state of being. Even more than that, it's a state of being that, when actively pursued, builds our total well-being from the inside out. It's a goal and a lifestyle - and everyone wants a piece of it.
That's good news for the spa industry, right? Guests are interested in wellness now more than ever, and that's exactly what we offer. But the truth is, real wellness for our clients should look a lot less like one-time treatments or once-a-year visits and a lot more like lifestyle changes. That's not to say that wellness is only attainable for those who make weekly spa visits a priority (though we wouldn't argue against that).
Instead, it means our job doesn't begin and end with the treatment we provide. Consider this: How are the treatments you currently offer encouraging guests to embrace wellness beyond the walls of your spa? Are you taking advantage of the time you have with them to educate them on what an integrated wellness journey really looks like? Their spa visit with you might be just one piece of their overall wellness puzzle, but that piece could be the catalyst for a lifetime of healthy habits. How seriously are you taking that role?
When considering how to help guests achieve their wellness goals and start new, healthy habits, I begin with three equally important questions: 1. How does our mission connect to our menu? 2. What do our guests really need? 3. How does my treatment menu advance our guests' wellness goals?
1. How Does Our Mission Connect To Our Menu?
A clear mission statement is essential to any business, and spas are no exception. Keep in mind that a strong mission statement should feel specific to your business. If you don't have a clear mission statement - or you have one, but it feels like it could apply to any spa in any location - it might be time to revisit it.
Now take that mission statement, and begin the work of applying it to each and every service and treatment on your spa menu, all while asking yourself: Does this treatment support our spa's mission and have some clear defined outcomes for the guest. Treatments that don't serve your mission, in all likelihood, don't serve your clients either and your clients may not want to visit a spa that seems to do a lot of everything but not focus on the goals of the guest and connect the dots easily for them to find and achieve wellness/healthier goals.
This process can do a lot to help you identify trends in service. For example, you might find that the massages you offer serve your mission more than your facials or body scrubs. Is that because the products you use for massage are cleaner than those for the scrubs? If so, that's a simple change to make. Is it because the massages encourage the peace of mind you want to promote more than the facials do? How might altering the treatment room (adding calming music, a salt panel, a bio mat on your table, etc.) help the client realize the benefits of all that is offered and the perks and additional benefits of using you/your spa. Work together with your team at least once a year to make sure your team is aligned and can easily see the vision or path of wellness and then you will know that the client can see it too.
Now take a look at your books. Are those treatments that delivered emphatic yesses on the mission statement question also some of your most popular services? More often than not, this is the case. Our service is strongest when we're delivering something we believe in. On the other end of the spectrum, we need to be willing to take a hard look at the treatments that don't support our mission. As described above, sometimes they can be refocused. Other times, they need to be removed. The ultimate goal - and the goal that will best serve our clients - is complete congruence between mission and menu.
2. What Do Our Guests Really Need?
Although a mission statement is specific to your business, it can still feel generic in terms of your guests' individual needs. Call a meeting with your managers, therapists and estheticians to discuss those needs: both the needs you all, as a staff, have identified as well as the needs your guests have mentioned. Maybe your therapists notice tension that a particular treatment resolves. Maybe clients often complain of pain returning after treatment, and you can offer at at-home product to help.
Or maybe, while receiving a treatment, clients discuss symptoms such as fatigue that other healthy habits could help eliminate. This can be eye opening in terms of the importance of integrating treatment offerings. The more we evaluate our guests' needs, the more we realize that, to truly deliver on a wellness-centered mission, we have to start thinking of how our work influences how our clients' lives are affected after their time with us.
This process doesn't have to happen in complete staff seclusion either. Encourage your therapists and estheticians to ask their clients what they're hoping to achieve through the particular treatment and what their wellness goals are in general. Then have them report back. Before long, you'll not only have a reliable guide to what your clients really need but also a better idea of how you can help them achieve their goals.
3. How Does My Treatment Menu Advance Our Guests' Wellness Goals?
Now it's time to put all that research into action. Because you've already worked through how your mission statement connects to the treatments you already offer, you know which treatments are your stand-outs (typically, these are your most popular services, too). If the goal now is to help your guests commit to healthier living, start thinking about how an integrated offering will help them be successful. The modalities you offer are the building blocks - your next job is to show guests how they can build on those modalities to achieve next-level wellness.
For example, many clients note that the benefits offered through salt-stone massage are felt instantly. They feel relaxed, more centered and balanced. Think about what other offerings might enhance those feelings. Does your spa or hotel offer yoga? This practice makes a perfect integrated offering. Yoga can offer great mental clarity, too, which means you're addressing your guests' physical and mental wellness at the same time.
For clients who have complained about skin issues, consider how you might integrate your best facial treatment with healthy food options. A facial might come with a coupon for clean-eating options at the hotel restaurant. Better yet, consider how healthy food you offer in the spa itself could educate your clients on how clean eating can remove toxins from their bodies and encourage better skin health.
Although integrated packages should only be offered if they make smart business sense in terms of your bottom line, they can be incredibly helpful for showing clients how to make the most of their stay. Bonus points if you can connect packages to the season. A springtime package might include a 50-minute salt-stone massage, a healthy meal at the hotel restaurant, a fitness class and/or a guided hike around the hotel property to take in the blooms of the season.
Not only do your guests get to fully embrace the spa and hotel experience during their stay, but they also get a firsthand glimpse of what overall wellness can look and feel like - physically, mentally and nutritionally. Customized packages are a wonderful option as well. Take a moment to discuss with your guest what he or she is hoping to achieve, and then guide them in selecting three or four treatments/offerings suited specifically to them.
As an added bonus, I'm a big proponent of providing guests with an education during their visit. Discuss the products you use with them and why. Talk about what they can do or use at home between visits to keep their wellness trajectory strong. And don't be afraid to offer cards or flyers with more information or resources where they can go to learn more on their own. The more interest clients take in the services you offer and the products you use, the more seriously they're taking their health - and that translates into creating long-term healthy habits.
In my experience, offering educational opportunities for clients to learn more about what you do in no way turns them away from the services you offer. Rather, it builds a sense of trust between you and your clients because you're working and learning together toward a common goal of greater health and well-being for all.
Helping guests achieve their goals and start new, healthy habits begins with self-evaluation. What is our mission? How do our offerings connect to that mission? And how do those offerings help guests achieve the wellness they envision? A little hard work on the front end will yield positive results - in business and in health.
HotelExecutive retains the copyright to the articles published in the Hotel Business Review. Articles cannot be republished without prior written consent by HotelExecutive.