Biophilia and Social Activation: Designing Amenities That Attract Internet-Savvy Travelers
By Joshua Zinder Managing Partner, JZA+D | November 2019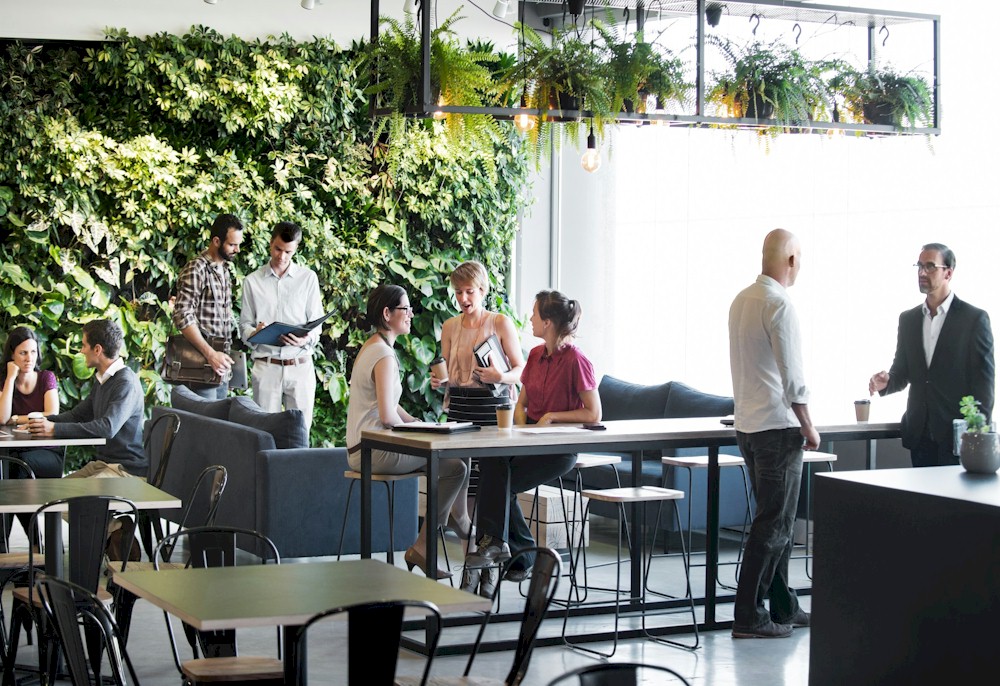 Increasingly we live in a world where people are heads-down focused on their personal devices, posting or commenting on social media. To many this condition is lamentable, but there are unexpected consequences of this trend that demonstrate the resilience of certain innate human desires and motivations.
Consider millennials and post-millennials, the age groups most familiar with and devoted to regular online engagement. Because of their growing economic importance – according to research from Generational Edge millennials will make up 46% of the U.S. workforce by 2020 while post-millennials are already entering college and the workforce – their habits and wants are the subject of considerable discussion and study.
Perhaps counterintuitively, members of these always-online age groups consistently express a desire for more in-person social interaction and for authentic experiences, when asked. For developers these trends are likely familiar, as they have been driving attention to amenity spaces in workplace and corporate office design, residential development, and even in places of worship. Thoughtful approaches to amenities programs deliver a home-away-from-home feel that encourages more frequent and lengthier visits and often creates new, robust revenue streams.
For hotels, shared amenities and public spaces have become essential to establishing one's brand and fostering a sense of place, welcome and community – put simply, fostering engagement within the venue makes for a more fulfilling experience. The owner should consider investing in design strategies that energize and activate amenity spaces to make them memorable, shareable, and even iconic – strategies that put the amenity to work for the hotel brand by creating online buzz and branding the venue as a destination.
Biophilia and Authenticity
On a recent family fishing trip in the Berkshires, we stayed at the Fairfield Inn & Suites in Great Barrington, Mass. The hotel itself is very high-quality, but particularly memorable was the gas fireplace in the lobby lounge. The design incorporated an artful feature in the wall next to the hearth showing the circular cut ends of stacked firewood. To either side of these elements and inset were displays of standing limbs of wood in planters, illuminated from above with recessed lighting. The displays were charming enough and the lounge appointed comfortably in a colorful yet understated contemporary style, but when I brought out my phone to take pictures it was the faux firewood stack that I found myself documenting in photos.