The Perils of PTO for Multi-Jurisdictional Employers
By Christine Samsel Attorney, Brownstein Hyatt Farber Schreck | December 01, 2019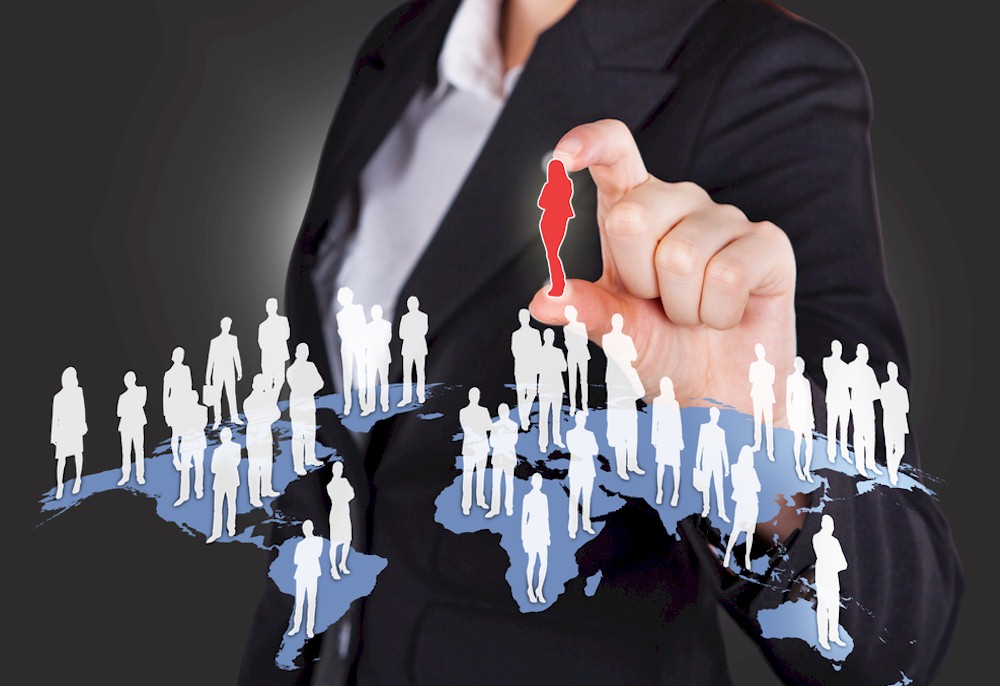 Employers who operate in multiple jurisdictions must navigate the maze of sometimes conflicting employment laws. One area that poses many traps for the unwary is paid time off. We summarize several key issues to consider when employing individuals in various locations.
Categories of Paid Time Off
The vast majority of employers provide some form of paid vacation/paid sick leave to employees in addition to legally required paid time off. Some companies break this out into "vacation" and "paid sick leave," often because unused paid sick leave does not generally need to be paid out upon termination of employment, even in jurisdictions where unused vacation time must be paid out. Other employers use the catch-all "paid time off" ("PTO"), which typically covers all types of paid leave and has historically been easier to administer than having separate categories of paid leave.
Vacation/PTO: A Question of Contract, or a Vested Right?
Some jurisdictions treat vacation/PTO wholly as a matter of contract, and look to the terms of the agreement between the employee and the employer, whether express (through written agreements or policies) or implied (e.g., by the employer's practices) to determine the employee's rights with respect to vacation/PTO. Other states view vacation/PTO, once accrued or awarded, as a vested right of the employee that cannot be forfeited. This distinction becomes relevant in many contexts, as outlined below.
Use-It-or-Lose-It Policies and Caps on Accrual
In jurisdictions that look to the agreement between the employer and employee, such as Texas, "use-it-or-lose it" policies (i.e., where unused paid vacation/PTO is forfeited upon termination of employment, or at a specified time, such as year-end) may be permissible. Employers should be aware, though, that even where the governing statute appears clear that vacation/PTO is a question of contract, that interpretation of the law may not be consistent with agency interpretations.
The Colorado Wage Act, for instance, provides that "vacation pay earned in accordance with the terms of any agreement" constitutes "wages" or "compensation," and the employer must, upon an employee's separation from employment, provide "all vacation pay earned and determinable in accordance with the terms of any agreement between the employer and the employee." See C.R.S. 8-4-101(14)(a)(III). Under the plain language of the statute, employers should be able to define how and when vacation time is paid out. However, that is not how the Colorado Department of Labor and Employment has interpreted the statute. Rather, it takes the position that, once accrued, vacation becomes a vested entitlement.
In "vested right" jurisdictions, such as California and Louisiana, vacation/PTO cannot be forfeited once accrued or granted, regardless of the agreement between the employer and employee or the employer's practices. In such jurisdictions, accrued vacation/PTO often is considered "wages" for purposes of wage payment laws.
To accommodate both types of jurisdictions, rather than having employees forfeit vacation/PTO, a more universal solution-and the better practice-is to implement a cap on accrual. In other words, once the employee accrues a certain amount of vacation/PTO, no further time accrues until the employee drops below the maximum accrual. While it may seem like a mere semantic distinction, it can mean the difference between a lawful and an unlawful vacation/PTO policy.
Importantly, the cap on accrual should be reasonable and legally compliant in the applicable jurisdiction. Caps limiting accrual to the amount that can be earned in a single calendar or anniversary year (or a short time thereafter) may be unlawful. For instance, the California Division of Labor Standards Enforcement (DLSE) previously issued guidance indicating that a cap on accrual of 1.75 times the annual accrual rate was presumptively reasonable. Other DLSE guidance has offered more flexibility, indicating that the cap must be "reasonable" and allowing employers to show, for instance, that a cap of 1.5 times annual accrual is reasonable under the particular circumstances.
Payout of Accrued Vacation/PTO Upon Termination
In "contract" jurisdictions, whether accrued, unused vacation/PTO must be paid out upon termination is a matter of the agreement between the employer and the employee, whether in a written employment agreement or offer letter, or looking to the employer's policies and practices. In these jurisdictions, it may be permissible to fashion policies that reward "good" leaves (e.g., voluntary quits with proper notice, layoffs, or involuntary terminations without cause) by paying out accrued vacation/PTO, and discourage bad behavior by withholding payout of accrued vacation/PTO for "bad" leaves (e.g., quits without notice, terminations for cause). Employers also may have flexibility with respect to the rate at which accrued vacation/PTO is paid out upon termination (e.g., payout at one-half the employee's normal rate of pay).
In "vested right" jurisdictions, on the other hand, accrued vacation/PTO must generally be paid out upon termination of employment regardless of the employer's policy or practice. The timing of the payout is governed by state law; for instance, in California, because it is considered "wages," payout of accrued vacation/PTO must be made within the time frame designated for payment of final wages (i.e., immediately upon termination or within 72 hours, depending on the circumstances). Likewise, the rate at which the vacation/PTO must be paid out is governed by the law of the applicable jurisdiction, with most "vested right" jurisdictions mandating that it be paid out at the employee's then-current rate of pay.
One trap for the unwary: In many "vested right" jurisdictions, if the employer provides separate vacation and paid sick leave, but does not strictly regulate the use of paid sick leave (i.e., restricting use of paid sick leave to the employee's own medical needs and other permissible purposes enumerated by applicable law), paid sick leave may be treated like vacation for purposes of payout upon termination. Leave granted without conditions on permitted usage (including things like "floating holidays" or "personal days") thus may be deemed an employee entitlement requiring payout upon termination.
Interplay With Paid Sick Leave Laws
Many states and municipalities are enacting paid sick leave laws. Indeed, it seems that a paid sick leave law is implemented somewhere new each day. It is important for employers to review their PTO and paid sick leave policies to confirm compliance with applicable laws and regulations. Key factors to examine include: Applicability to your employees (e.g., Los Angeles City's paid sick leave law applies to employees who spend two hours in a given workweek within the boundaries of the city, regardless of where they are based), eligibility (many paid leave policies exclude part-time, temporary and casual employees, while paid sick leave laws tend to be more universally applicable), accrual rate (ensuring that the accrual rate is at least as generous as the applicable paid sick leave law), carry over from year to year, permissible uses, and reinstatement of unused time upon rehire.
Employers may need to have a separate paid sick leave policy if temporary or part-time employees, for instance, are not eligible for the paid time off otherwise provided by the employer. Moreover, employers should confirm whether the applicable jurisdiction requires a separate paid sick leave law even if the employer's PTO policy is more generous. Santa Monica, Calif., for instance, requires a separate paid sick leave policy regardless of the employer's PTO policy. Having separate policies can be beneficial; for instance, by combining paid vacation and paid sick leave into "PTO," employers lose some scheduling control over paid time off, given the broad discretion granted to employees regarding usage of paid sick leave under applicable laws.
These laws are changing virtually every day, as more states and localities add their own patches to the crazy quilt of paid sick leave laws.
Unlimited PTO Policies
Employers are increasingly gravitating toward unlimited PTO policies, more appropriately characterized as "responsible" or "flexible" PTO policies, in order to attract and retain talent, among other things. Theoretically, this eases the administrative burden of accounting for different categories of paid time off, and means that there is no accrued PTO that must be paid out upon termination of employment, which also eliminates any accrued liability on the company's books for unused vacation/PTO. However, there are many pitfalls to such policies that must be considered. While we cannot address all of the issues in this brief article, we highlight a few of the major ones.
Preliminarily, in transitioning to an unlimited PTO policy, the employer must consider how to handle existing accrued PTO/vacation. Best practice would be to pay it out at the time of the transition, or allow the employee to utilize all accrued time prior to transitioning to the new plan.
Employers also must consider the interplay of unlimited PTO and other types of leave. For instance, can an employee use it to receive compensation during their entire 12-week Family and Medical Leave Act (FMLA) leave, or for the entire period of leave under the Uniformed Services Employment and Reemployment Rights Act (USERRA)? Some jurisdictions, such as California, permit use of "paid time off negotiated with the employer" during certain protected leaves, including "undifferentiated" PTO (versus "accrued paid time off," as permitted under the FMLA, for instance), which arguably would allow employees to use unlimited PTO during the entire protected leave. Attempts to prohibit use of unlimited PTO for protected leaves run the risk of triggering discrimination or interference claims.
Some jurisdictions require payout of PTO even where it is unlimited. For instance, FAQs issued by the Illinois Department of Labor indicate that even with an unlimited PTO policy, the employer is obligated to pay out a separating employee for "the amount of vacation which the employee would otherwise have been allowed to take during that year but had not taken." It is unclear how this would be calculated; perhaps based on the average amount of time taken by the employee and/or similarly situated employees in prior years.
In addition, applying a "cap" on unlimited PTO has been deemed to create a presumptive leave entitlement for employees, requiring payout upon termination of employment in some "vested right" jurisdictions (e.g., if the cap on unlimited PTO usage is six weeks per year, then six weeks becomes the presumptive grant of PTO each year, and any unused amount must be paid out upon termination of employment). Likewise, requiring an additional layer of approval for leave in excess of a certain time period, or even establishing a minimum amount of PTO expected to be used each year, each can trigger such an entitlement.
Even where the employer provides unlimited PTO, many paid sick leave laws require separate tracking of requests for and usage of protected sick leave. Similarly, many jurisdictions require that pay stubs reflect accrued/available PTO and paid sick leave. Employers should be cognizant of such tracking and reporting requirements. There are many other issues to consider in implementing unlimited PTO policies.
Takeaways
Employers should check state and local laws in each jurisdiction where they have employees, including locations where those employees perform work, even if sporadic. This should be reviewed, and company policies refreshed, regularly to keep up with the rapidly changing legal landscape, particularly with respect to paid sick leave laws, with reference to any applicable collective bargaining agreements. If employers decide to implement "unlimited" PTO policies, they should plan carefully, in conjunction with legal counsel, to avoid the many potential pitfalls.
HotelExecutive retains the copyright to the articles published in the Hotel Business Review. Articles cannot be republished without prior written consent by HotelExecutive.