Revenue Optimization Lessons in a Pandemic-Altered Industry Landscape
By Doll Rice Vice President of Revenue Optimization, Prism Hotels & Resorts | October 04, 2020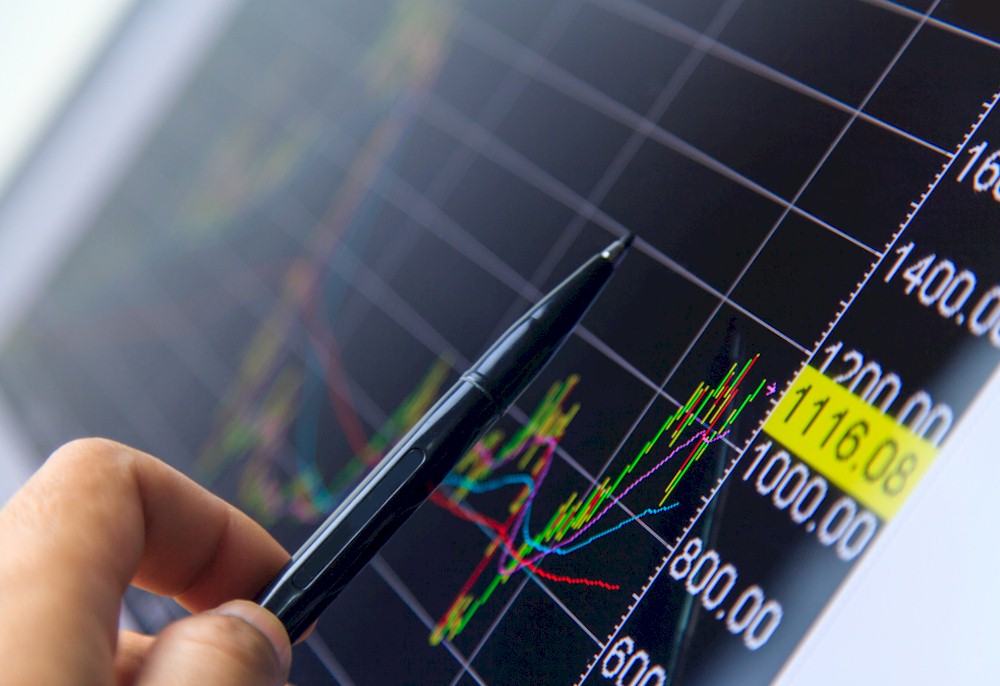 There is no downplaying the devastating impact the novel coronavirus pandemic has had on the hotel industry. For years, economic and industry forecasters have included caveats and asterisked disclaimers pointing out that a black swan event-an unforeseen catastrophe or global disruption-would disrupt the economy both nationally and internationally in ways that would not only render any projections useless, but could potentially result in a traumatic industry-wide disruption with profound financial implications.
Well, the black swan has arrived-and it's safe to say that none of us are happy to see this particular avian visitor. Hotel industry professionals, properties and profits have been affected in ways that have not just challenged brands and businesses, but the entire industry. Many hotels essentially hit an unwelcome pause button in March, and many others have seen business slow to a trickle. Some hotels and hospitality brands have cut 50-75% of their staff, and hotel owners and operators have been challenged in new and unprecedented ways.
But even the most extreme challenges present opportunities. Hotel management professionals-and the owners who rely on them-can learn valuable lessons about their teams, their properties, their priorities and their processes. Like a stress test designed to identify faults in a system, the pressures of the current environment highlight what works-and what doesn't-with remarkable clarity. And one of the areas where savvy hotel professionals are paying extra close attention is revenue optimization.
At a time when literally every dollar counts and owners and operators have had to be both flexible and creative to stay afloat, there are valuable lessons and important takeaways that can be applied to revenue optimization strategies not just today, but for a very long time to come.
Information Gathering
With roster reshuffling and an all-hands-on-deck mentality at so many hotels and hotel management companies, a number of experienced hotel management professionals have been thrust into new positions. One of the shifts we have seen is that General Managers, Directors of Operations and Revenue Optimization professionals have spent much more time working at the front desk and in other customer-facing positions.
Consequently, the information that is being gathered from arriving guests is so much more in-depth than in the pre-pandemic world. And in an industry where customer service and a memorable guest experience are so important, and where even a small piece of feedback or conversation can lead to future opportunities, the information gathered through guest interactions (and subtle qualification) is extraordinarily valuable.
The challenge going forward will be to find creative and consistent ways to continue to gather and leverage a similar quantity and quality of information-and to maintain a similarly focused and capable degree of sales expertise at the front desk-once more associates return and things return to closer to normal.
Cross-Training and Staffing Efficiencies
One of the beneficial results from staffing shortages and the necessity-driven shuffling of roles and responsibilities within hotels is that the level of cross-training and new knowledge- and skill-acquisition has increased dramatically. While this has largely been the result of near-term need, the longer-term implications from a revenue optimization standpoint are intriguing. With more team members become all-around players, wearing many hats, and learning other disciplines within the industry, hotel management companies now have new flexibility and agility when it comes to staffing and scheduling.
The result is new efficiencies and a more responsive workforce that can be engaged and deployed on shorter notice and with more interchangeable capacity. This kind of cross-training and staffing flexibility not only helps on a structural level, but also on a day-to-day basis. Mastering new skills and new positions provides team members with new capabilities, yes, but also new perspectives. They have a deeper and more nuanced understanding of guests and team members that they can take and apply to their position of primary expertise.
Not only will this improve the guest experience, but the insights gleaned by cross-trained employees will invariably lead to those team members being able to spot new opportunities to boost efficiency, streamline processes, and make their newly diverse experiences both literally and figuratively pay off for guests, owners and operators.
Rate Deductions
While some leading operators have been able to remain competitive with rates, a closer look at virtually any industry report reveals a concerning trend: rates have dropped, almost across the board. On the surface, this might appear to be the result of rate wars. A close look, however, reveals that what is actually happening is a lack of rate diversification. For all intents and purposes, the only segment currently traveling in any kind of volume is weekend leisure, which has historically been one of the segments which is the most heavily discounted off of standard retail rates.
With corporate and group business largely grounded, it dramatically impacts the opportunity to maximize rate and balance out the lower-rated segments. While we (hopefully) will not see circumstances as dire or as widespread as the current pandemic in the future, it is a reminder to think critically and carefully about rate decisions going forward. No one segment exists in a vacuum, and we need to think about rates as part of a larger connected constellation-and, in that context, to remind ourselves that the decisions we make regarding rate to be part of a strategic and coordinated whole.
The Value of Change
Forward-thinking hotel professionals likely recognize that the potentially impactful revenue optimization lessons we have learned in the last 5-6 months are really just the beginning. The path to recovery will likely be paved at least in part by meaningful changes that leading operators will be making as a result of those lesson. And while silver linings might feel like cold comfort in a face of a global pandemic, there are some key changes that could possibly make the recovery and subsequent return to normalcy a less painful and more profitable experience.
Those include:
1. A Move to Implement Dynamic Pricing
This would move our negotiated accounts and rates away from static pricing and allow them to come in at a set percentage off of our retail rates. From the client's perspective, there are a number of reasons to like dynamic pricing. Clients would always receive their discount off established retail rates, and, as rates fluctuate, clients would also be able to take advantage of those fluctuations.
This would mean there is no need for additional shopping for a lower rate, as the rate is automatically set up to be a discount off the retail rate. In addition to these benefits, the hotels would benefit from what would almost certainly be less rate manipulation in the system (which would reduce labor costs). It would allow pricing to more accurately reflect demand and would ultimately maximize profits.
2. Shifting From Budgets to Forecasts
One smart step that hotel management professionals could be making in the future is to move away from the current annual hotel budget process and instead adopt a rolling 12-month forecast. The way things work currently, most hotels start their annual budget planning in July-the beginning of a long, drawn-out process that extends through the first of the new year. The budget and planning process includes the production of a painstakingly rendered day-by-day budget, along with a correspondingly detailed marketing plan for the following year.
Both of these are, by nature, static documents that are not updated after being approved by ownership. Transitioning to a rolling forecast-that would be updated with newly integrated data and critical variables on a monthly basis-would make so much more sense. While this could be delivered to ownership groups whenever needed for their reporting requirements, it could also be reviewed monthly by both ownership and the hotel team, giving all parties involved in the budgeting and management process a much more accurate and informative picture of not just what is going on at the property-but what the future is likely to hold.
3. Moving Forward
No one knows what comes next. While there is some reason for optimism that a vaccine or breakthrough and/or therapeutic and treatment improvements in the weeks and months ahead could alter the fundamental pandemic calculus we have all been forced to adjust to lately, there are no guarantees-and certainly no firm timelines about when things might start to improve, either medically or economically. While the crystal ball might be cloudy in the long run, we do know that the near-to-mid-term environment will continue to be challenging for the hotel industry. Some of the toughest times may be behind us, but very real challenges loom in the immediate future.
But, as outlined above, there are lessons to be learned. There are improvements to be made. A phrase originally attributed to the famed United States Marine Corps Officer Chesty Puller states that "pain is weakness leaving the body." Through that lens, the painful (and necessary) revenue optimization lessons that some hotel owners and operators are processing during the current pandemic disruption will undoubtedly leave the industry stronger and better than before when times improve.
HotelExecutive retains the copyright to the articles published in the Hotel Business Review. Articles cannot be republished without prior written consent by HotelExecutive.